2016 was yes another incredible year of travelling. I managed to cross of my goal of hitting 25 countries before turning 25 (in fact, I overdelivered, by travelling to 2 additional countries), met some incredible friends during my travels and had quite the wild ride in terms of travelling.
There were some bittersweet and unexpected moments throughout my trip and I loved every moment of it. I would not change or traded any part of that trip for anything else (unless of course, that it's a chance to travel even more!)
You must be curious – where did I go throughout the year? How much time do I get off from work? How much did I spend in a year to afford travelling so much?
That's why I decided to create this 2016 travel review – to answer some questions that I've gotten several times. The idea is to give you a bit more exposure to my travel habits, spending and how I get around the limits of paid vacation days.
I talked briefly in my earlier post that travel doesn't have to be expensive (I also shared my 20 tips to travel Europe on the cheap!) – if you look through the cost breakdown below, you'll see that I used a combination of booking at the right time, points, and company trips to spend a fraction of my salary on travelling. If you're wondering why I prefer to live at home (aside from the practicality of being only a 15 minutes drive away from work), I hope it makes a lot more sense now!
The 2016 Travel Review
Like many, I have 3 weeks of paid vacation time however I was able to add to that significantly by tacking on extra days on the long weekends, and going on work-trips. My Greece and February New York trip were impulse trips – I only bought the tickets because of a sale or I found a ridiculously good price for them. In total I spent 45 days of the year abroad (that's around 12% of the year!)
2016 Travel Review in Details
Believe it or not, this year was cheaper than last year's travels – I spent a total of C$5,752 on 7 trips travelling to 12 cities in the process. This is an average of $128/day which means I wasn't scraping by but had a pretty comfortable budget to enjoy each trip. This year was a lot cheaper as my longest trip was spent in South Africa where the cost of travel is significantly lower. I spent a lot of time in Europe in 2015 which contributed to a much higher cost of travelling. The cost breakdown below is based on how much I paid out of my own pocket – if I were splitting a hotel room or a day trip with someone, you will see that cost broken out to my portion. I also didn't include the cost of meals or incidentals as it varies significantly and I feel it is more of a general cost. If you want to see a 2015 travel report, let me know in the comment below!
If you are curious about my trips in greater details and want to see a cost breakdown as to how I afford so many trips in a year (This is the second time I've travelled 6-7 times in a year!), keep reading on!
January – Cancun, Mexico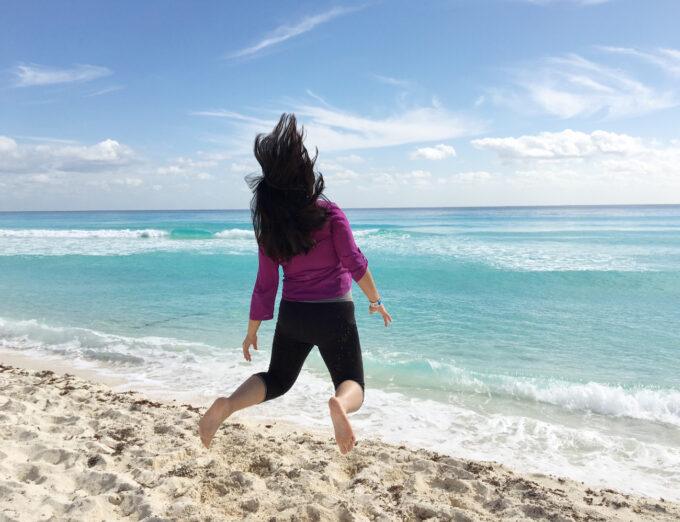 Only a couple of weeks into the new year, I said goodbye to Toronto and hola to Mexico! I flew to Cancun where I basked and enjoyed pina coladas by the pool, eating guac and tacos to my heart's content. I've never been to Mexico before so I was keen about exploring the Mayan culture and discovering all Mexico has to offer.
Breakdown of Trip Cost:
Transportation: FREE (Paid for by my company)
Accommodation Costs: My first 4 days were spent at Moon Palace Resort and it was FREE (paid for by my company), and I paid $72 to stay at a 3-star hotel for 4 additional days in downtown Cancun
Other Costs: $208 for 2 separate day trips to visit the Cenotes and Chichen Itza
Total Spent for Mexico Trip: $280 for 8 days in Mexico
February – New York City, USA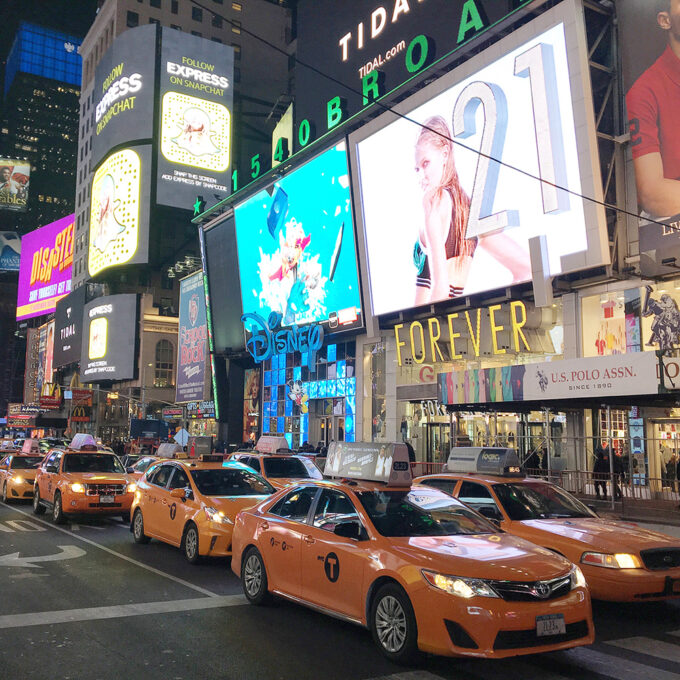 We found an incredible flight deal to New York for the Family Day long weekend so that was the motivation for us to go again. As one of my siblings hasn't been there, I figured I'd fly there and take her around! I spent a total of four days (Friday until Tuesday) in New York and enjoyed all the delicious food that New York has to offer!
Breakdown of Trip Cost:
Transportation: $180 RT flight, $20 shuttle to Manhattan, $30 for a combination of Air Train / MTA transit
Accommodation Costs: $283 for a total of 3 nights at The Pod51 Hotel
Other Costs: N/A – We spent a lot of time walking and seeing the "free" stuff in New York.
Read More:
Total Spent for New York (Feb) Trip: $513 for 4 days in New York City
May – London, UK and Cape Town, South Africa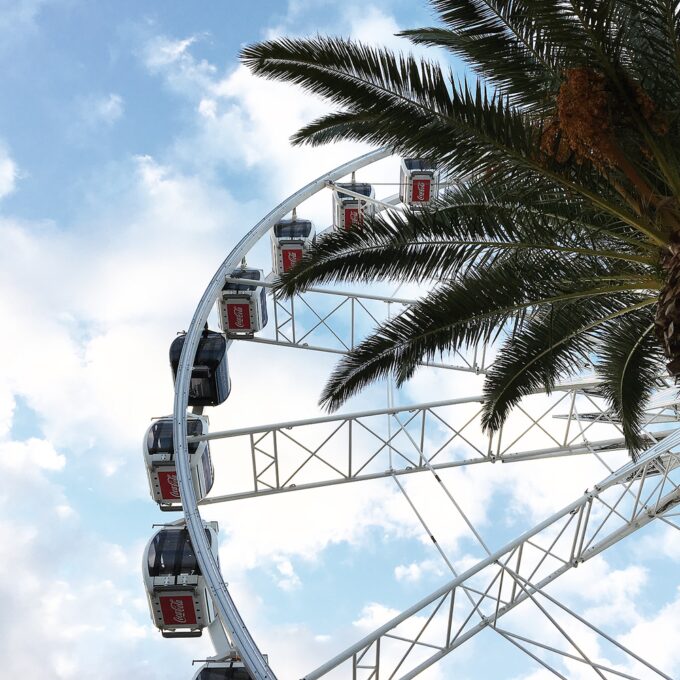 My big trip of the year happens to be the a 2-week trip to South Africa. It was jam packed with tons of adventures including a safari at the world-famous Kruger National Park, daily surfing lessons and visiting the island where Nelson Mandela spent decades in prison was quite a life-altering trip!
Breakdown of Trip Cost:
Transportation: $600 for RT flight on British Airways (I used points to get this rate; originally it was priced at $1016); $140 for transfers between Cape Town to Airport (4x); $50 on Uber; $170 for RT flight between Cape Town to Johannesburg (safari); $20 for tube tickets (London sightseeing)
Accommodation Costs: $63 for a hostel bunk bed (4 days) and $390 for a 7-day stay at a luxurious seaview apartment on Airbnb
Other Costs: $90 for 4-day surfing classes, $920 for a custom 4-day safari trip (including transportation and food), $50 for a guided hike up Lion's Head; $40 for Robben Island and District 6 Museum visits; $110 for travel insurance
Total Spent for London / South Africa Trip: $2,643 for 16 days in London/South Africa
June – Calgary, Canada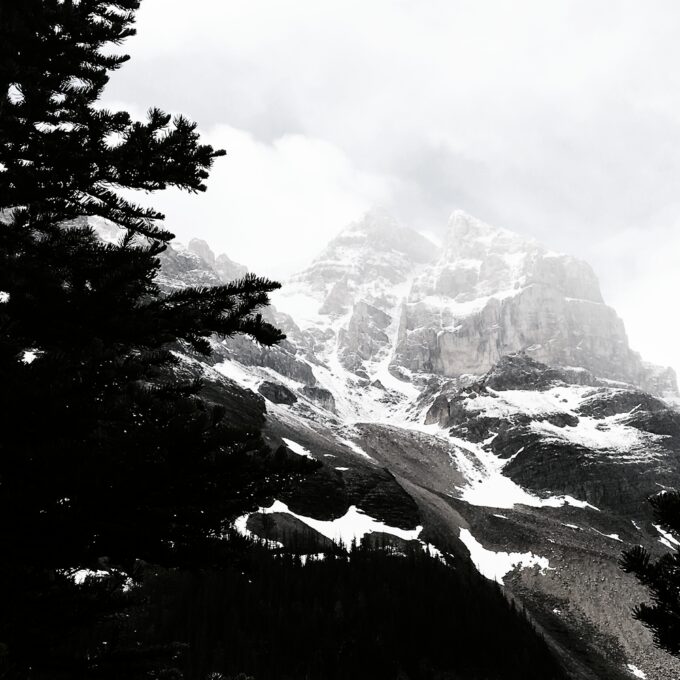 I took my very first domestic trip to Calgary for work where I spent the weekend at a conference. Since we were flying out on Sunday evening, my coworker and I decided to tack on a day trip to Banff as well which would be something I absolutely regret if I didn't make time for it. We rented a car, and made the 2-hour drive to Banff and hiked for a bit.
Breakdown of Trip Cost:
Transportation: FREE (paid for by my company)
Accommodation Costs: FREE (paid for by my company)
Other Costs: $93 for a car rental (Split with my co-worker), $10 for National Parks entry fee
Total Spent for Calgary Trip: $103 for 3 days in Calgary
September – Iceland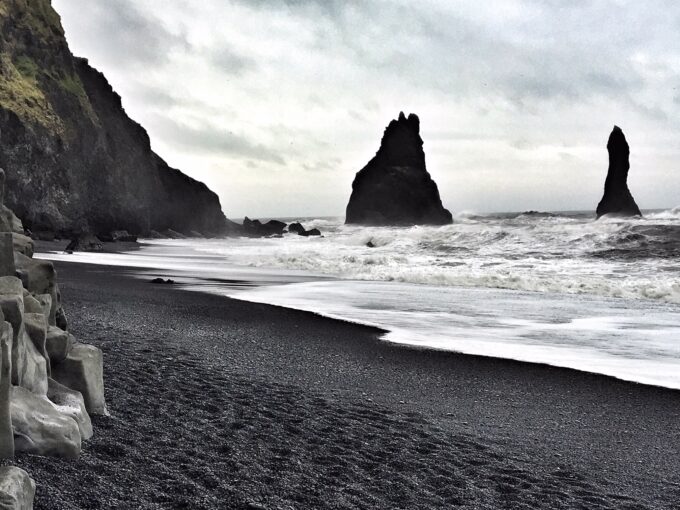 Iceland has been the "hot" and "it" destination throughout 2016. Anyone I spoke to talked about their upcoming or recent trip to the Land of Ice and Fire. It was by far the most expensive trip due to the higher cost of living there and it made the experience a little less satisfying (I pride myself for paying as little as possible while still having a great experience). I could have reduced the cost had I not paid for the extra fees on WowAir and the cost of accommodation if I were travelling with someone else.
Breakdown of Trip Cost:
Transportation: $400 flying with WowAir (includes extra luggage and checked baggage)
Accommodation Costs: $273 for my Airbnb
Other Costs: $332 for 2 separate day trips to South Shore and Snaefellsnes Peninsula
Total Spent for Iceland Trip: $1,005 for 4 days in Iceland.
October – Paris / Santorini / Athens / Amsterdam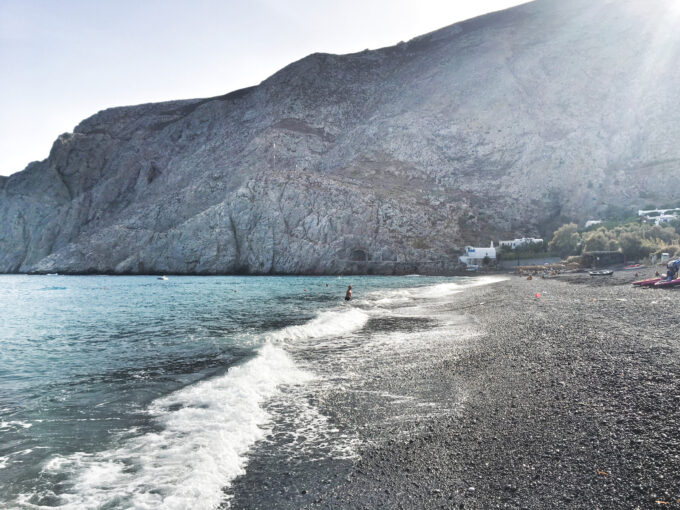 I booked this mini European trip on a whim mostly because I had seen the fare going for C$500-ish and I knew I had enough points to knock it down to around $300. Greece was by far the most disappointing trip I've done and it was only after meeting a friend that I've felt a lot better about the experience.
I didn't enjoy or found Santorini to be as exciting as people make it claim to be. Unfortunately, it's not a place that I would readily recommend to anyone.
Breakdown of Trip Cost:
Transportation: $300 round-trip on KLM / Air France (I used points again); $20 for Paris Metro tickets; $15 for bus tickets in Santorini
Accommodation Costs: $300 for a budget hotel in Santorini; I stayed / slept at the airport in Paris, Amsterdam and Athens due to my flight time (i.e. doesn't make sense to pay for one night when I'd be checking in really late / leaving really early)
Other Costs: $15 to visit the Parthenon and $7.50 to visit the Acropolis Museum
Total Spent for Paris / Santorini / Athens / Amsterdam Trip: $657.50 for 7 days in Paris / Santorini / Athens / Amsterdam
November – New York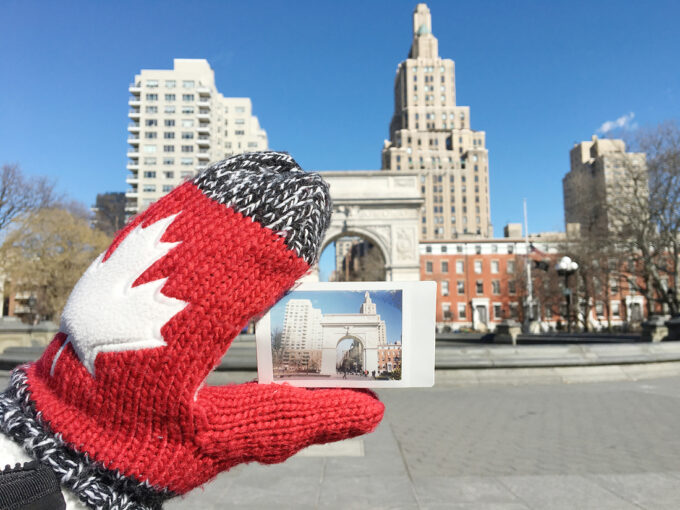 I went to New York again this year as I had my extended family here and they wanted to visit New York. It was their first time and given the short span of time they have here, my parents asked me to take them around. I've become somewhat of this family's expert in travelling afterall!
Breakdown of Trip Cost:
Transportation: $300 (we overpaid for this ticket as it was a last minute trip); $76 for MTA ticket, AirTrain, and shuttle to the airport
Accommodation Costs: $250 for a bunk-bed room in Pod51 Hotel (split with my sister)
Other Costs: N/A
Total Spent for New York (November) Trip: $550 for 3 days in Manhattan, New York.
Pin this for later!