I sometimes shudder at the word "collection". The word implies that I have accumulated such a vast number of items in my stash and it's probably a bit of a scary situation.  My collection of MAC lipstick is one of those that I'm don't feel too guilty about sharing, mostly because most of these were obtained through the "back to Mac" program. 
Best Choice
Good Choice
Don't Miss
Also Consider
MAC Cremesheen Lipstick – Nippon
MAC SATIN LIPSTICK – SUSHI KISS – 3g/0.10 oz
Shadescents Lipstick Lady Danger
Mac Lustre Lipstick, Plumful
Best Choice
MAC Cremesheen Lipstick – Nippon
Good Choice
MAC SATIN LIPSTICK – SUSHI KISS – 3g/0.10 oz
Don't Miss
Shadescents Lipstick Lady Danger
Also Consider
Mac Lustre Lipstick, Plumful
I've talked a bit about the program in previous posts, but it is essentially a recycling program whereby you trade in six empty MAC packaging and you get a lipstick or eyeshadow or lipglass for free. It's a great incentive, particularly when it comes to recycling packaging that would otherwise end up in the land fill anyhow!
In terms of the number of MAC lipstick in my collection, it hasn't changed very much. The only change is in terms of the colours as I've gotten rid of a few shades through blog sales. I'm a huge fan of MAC lipstick range as they have (possibly) every colour one would need, as well as a huge variety of finishes to suit your preference.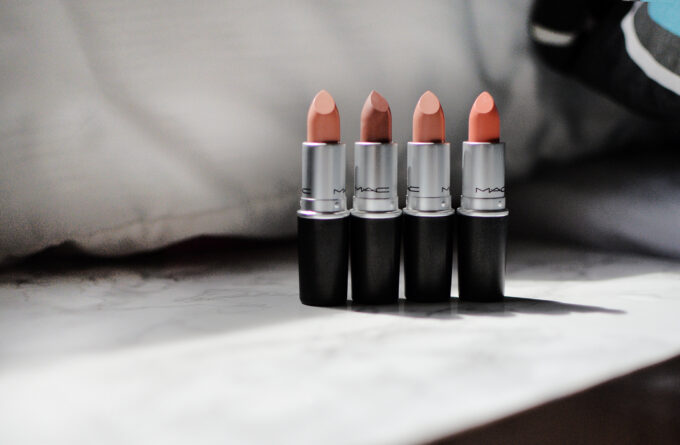 When I didn't know any better, my makeup life was all about MAC Cosmetics. MAC Lipsticks were once my achilles' heel – a new collection, you say?
You bet that I will find at least one lipstick to add to my cart. Now that my beauty "horizon" has expanded somewhat, my love for MAC Lipsticks have not abated.
With 13 different finishes, and a wide array (For the life of me, I can't think of a brand that carries as wide of a range of shades as MAC does!) there are bound to be not just one or two favourites to be found, but 12 to be exact.
Shy Girl (Creamsheen)
Shy Girl escribed as a creamy neutral coral beige, this shade continues to be my top pick, and maybe my all time favourite shade. It's the perfect all-year-round colour, suitable for formal and informal events, and is that perfect peachy nude lip shade on my NC25 skintone. This is my go-to colour for interviews, hanging out with the girls, and for work.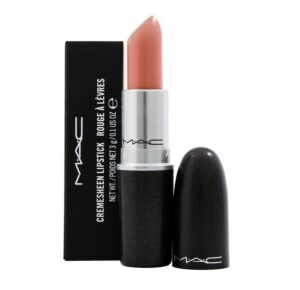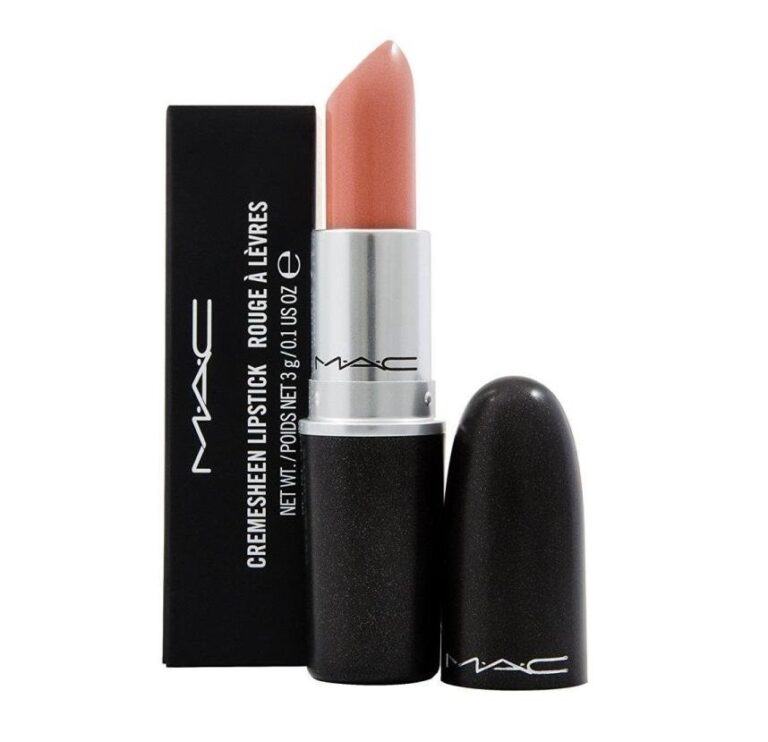 Kinda Sexy (matte)
Kinda Sexy described as a neutral pinky rose, this colour is my answer to the Kylie Jenner lip trend. Though it's more pink than it is mauve, on my NC25 skintone, it definitely still comes off with a tinge of that 90's mauve-brown shade that was so popular then and now. The matte formulation can make it a bit drying and tricky to work with sometimes, but a quickly balm under the lipstick should do the trick.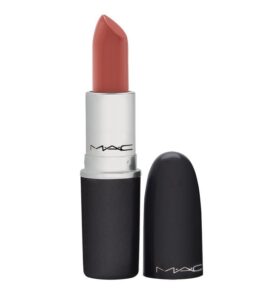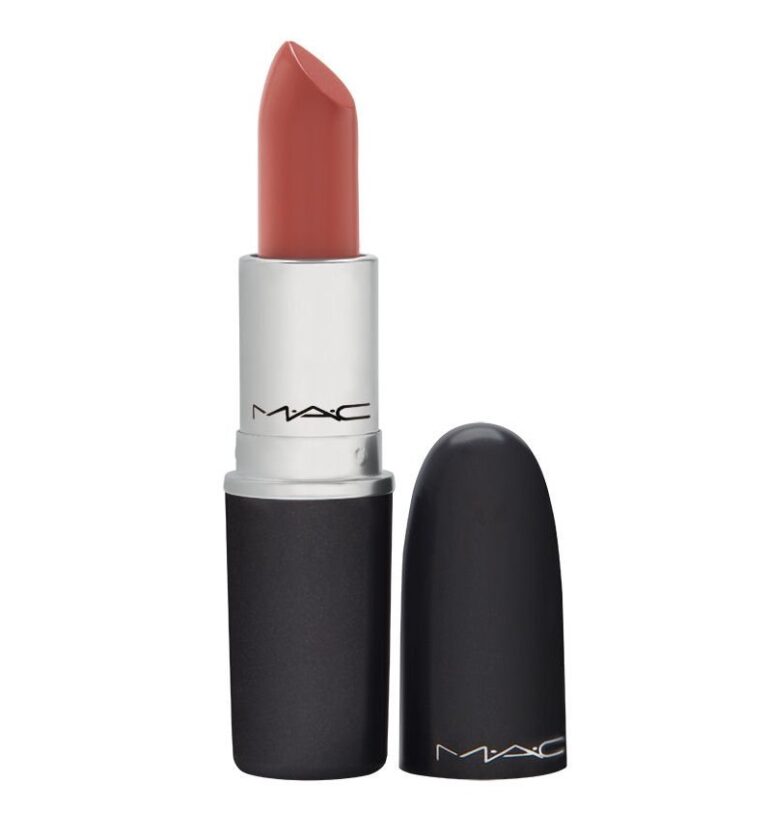 Pleasureseeker (Frost)
Pleasureseeker described as dirty peach with subtle warm undertones. This shade took a while to grow on me – it's not really peach or nude – it was just a weird in-between. However, this shade is really growing on me, particularly when applied lightly with a stronger peachy shade as it is more complimentary on my skintone than when worn alone.



Razzledazzler (Lustre)
Described as a light cream peach. If you're not ready to rock the orange lips full on, this is your compromise. Not really orange, but more peach that leans orange-ish on my skintone, this shade is absolutely work appropriate and adds a lovely pop to brighten your makeup.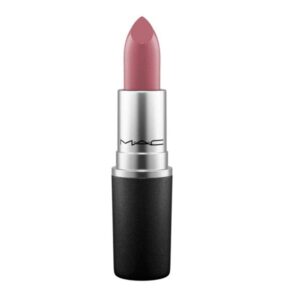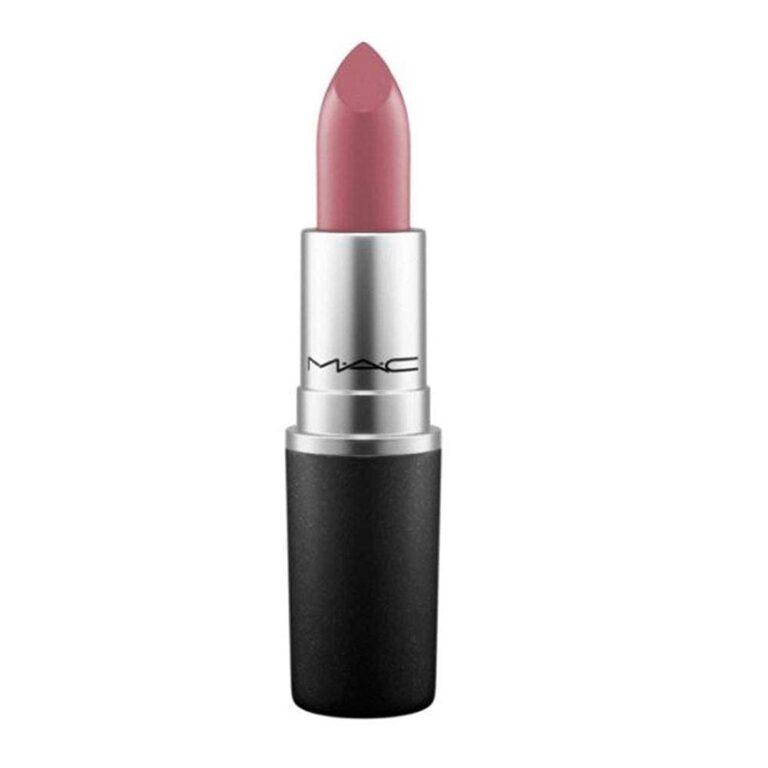 Sushi Kiss (Satin)
Described as midtone coral cream. In real life Sushi Kiss is a lot more orange than it looks in the swatch above. If you're almost ready to rock the orange lip trend, this is another step in the right direction. Though MAC describes it as a coral shade, it does lean quite bright on my lips – looking a lot brighter than coral against the contrast of my skintone.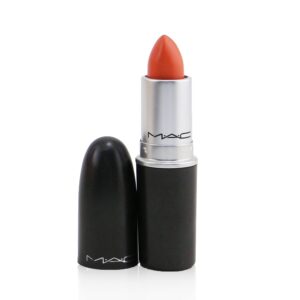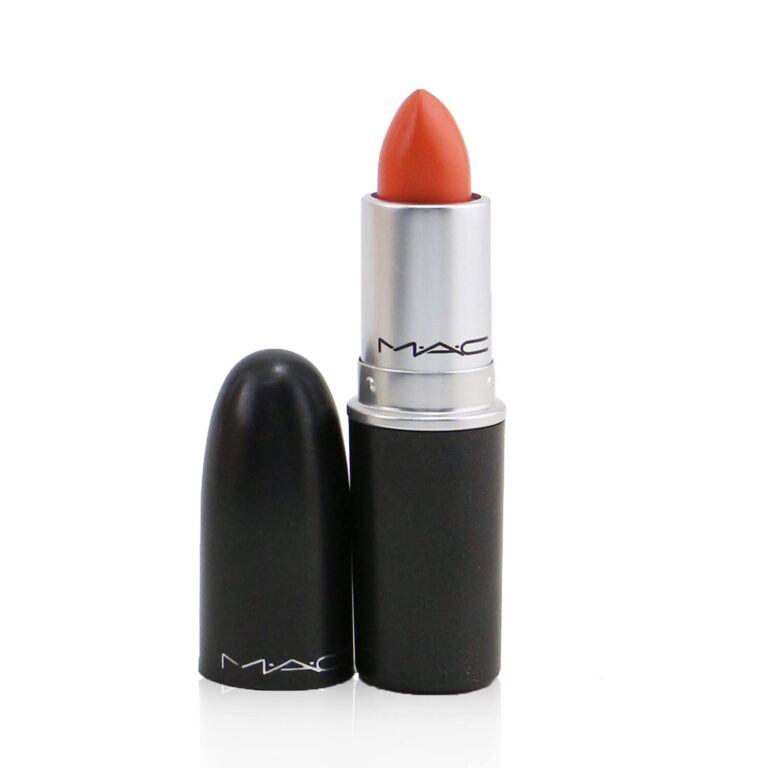 Sea Sheer (Lustre)
Described as grapefruit pink. I bought this after hearing recommendations from my fave MAC guy. MAC See Sheer Lipstick is a lustre-finish lipstick, which you know, shouldn't really have worried me as the bold, pigmented colour of the tube will not necessarily translate to the intense colour in the tube. intensely on the lips. It is a lovely muted pink with a hint of red. Head over to the MAC Sea Sheer review page to read more about this shade!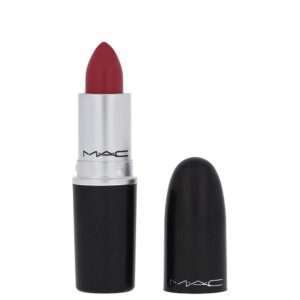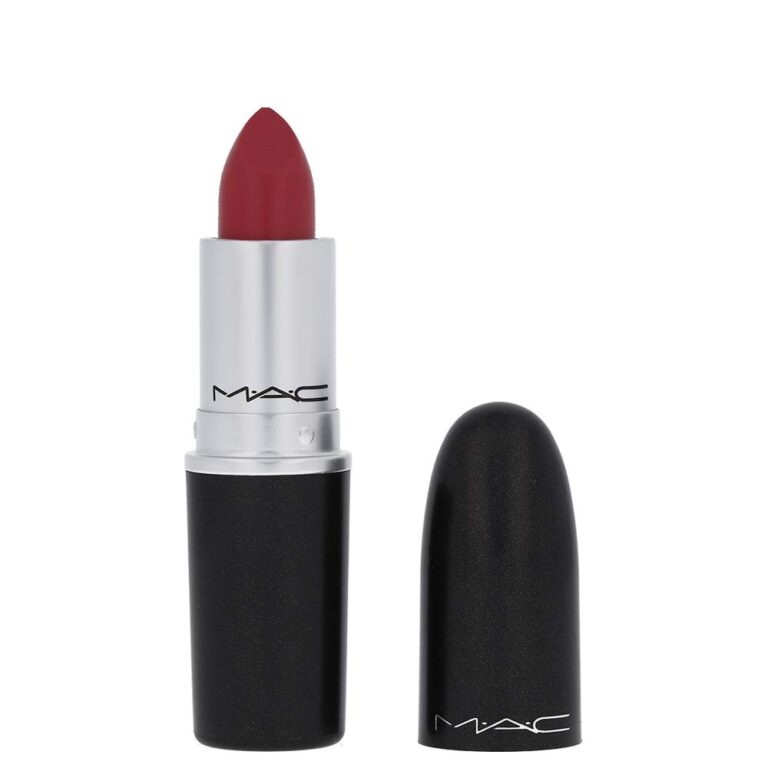 Apres Chic
This shade first came out in 2013, though I loved it then, it wasn't enough to keep it in the rotation. It disappeared into the abyss that is my makeup collection until quite recently, when I was more ready to rock the more seasonal, berry-like shade which complements my neutral-hued outfits.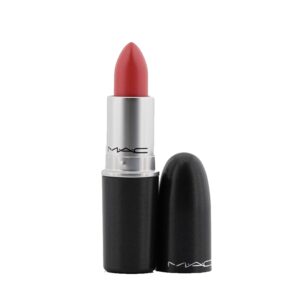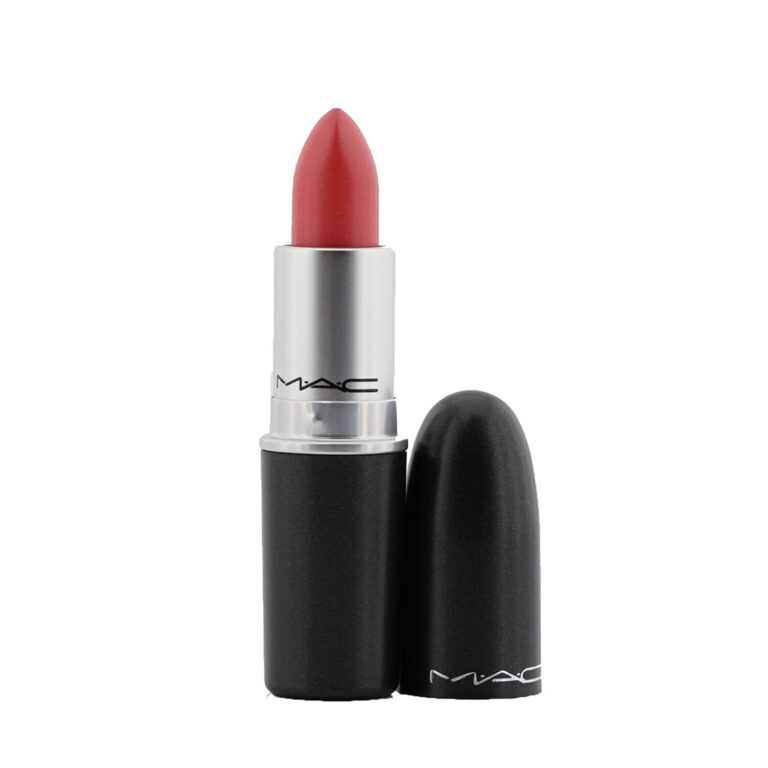 Dreaming Dahlia (Lustre)
Sheer red coral. In the tube, the shade appears to be an in-your-face-red which can be a little scary to rock for a conservative gal like myself, but lo and behold, when swatched, it is so much more wearable! You can read my review on the MAC Dreaming Dahlia lipstick here.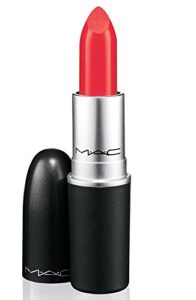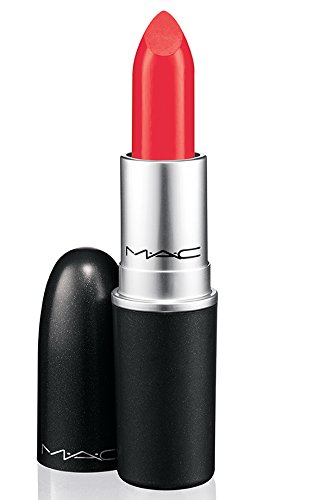 Lady Danger (Matte)
Described as vivid bright coral red. This lipstick was not my first choice for a red lipstick, however it has that youthfulness and confidence that really suited my coloring. Also, it is apparently one of the top 3 red lipsticks from MAC, but the only one that always sells out. Head over to the Lady Danger lipstick review to read more about this shade.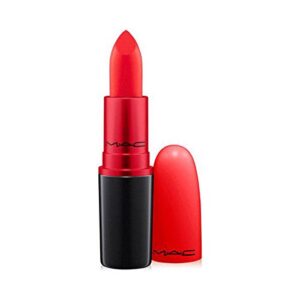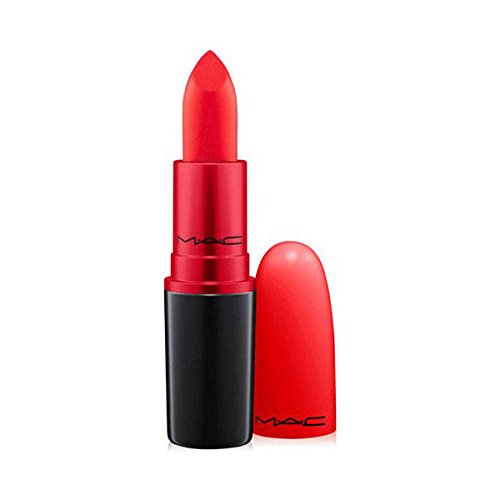 Flamingo (Lustre)
Described as light milky coral. This was a colour that everyone went ga-ga over when it was first released a couple of years ago. I remembered everyone rushing to get one of these, and lucky me for living in a small university town at the time, managed to snag two. Though in the end I sold it (for a fair price, not like on eBay!) I kept one to see if I would love it as much as others. I find this colour to be more of a "pick-me-up" shade – a nice combination of coral with a hint of pink undertone.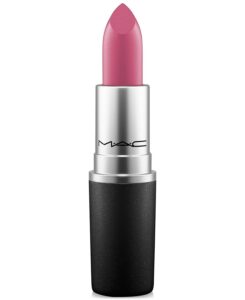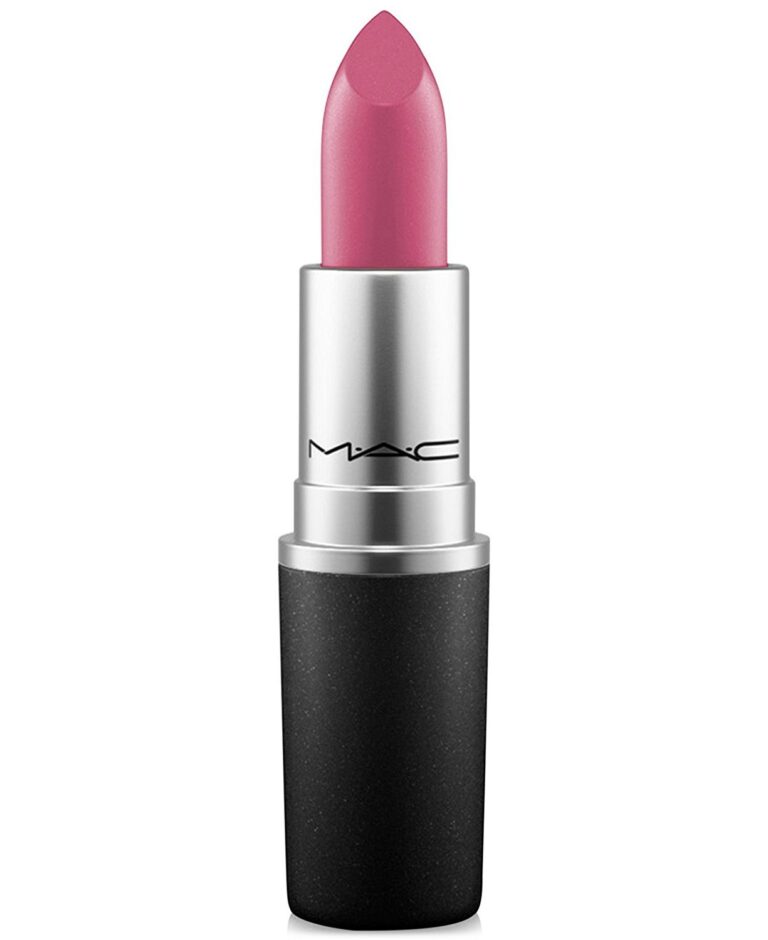 Sunny Seoul (Creamsheen)
Described as frosted light warm pink. This is the best pink lipstick I have come across. Due to its warm undertone, the lipstick will suit those with warm undertones (think anything NC). It's a colour that will make you smile when you wear it.
Now it's your turn! What are your favourite MAC Lipstick shades?
As always, I'd love to hear your thoughts! Share with me comment section or through Twitter or Instagram!
Ooh, thanks for the swatches! I've been wanting to add See Sheer and Shy Girl to my stash for ages. I have lots of MAC faves, some of which are Rebel, LadyBug, VivaGlam III and V, Vegas Volt, Lickable, and Heroine ????