To start the new year, I'll start with the classic New Year's resolution, except it will be my "to-do" list for the year, before I turn a quarter-century old! I have months (almost the entire year, really!) to get there, but I figured getting an early start is key! I love lists. Who doesn't? No? Just me?
If you haven't already, check out my post recap-ing the year of 2015, which had been an incredibly fantastic roller-coaster ride of travel, work progression and personal growth! I can't wait to make 2016 that much bigger!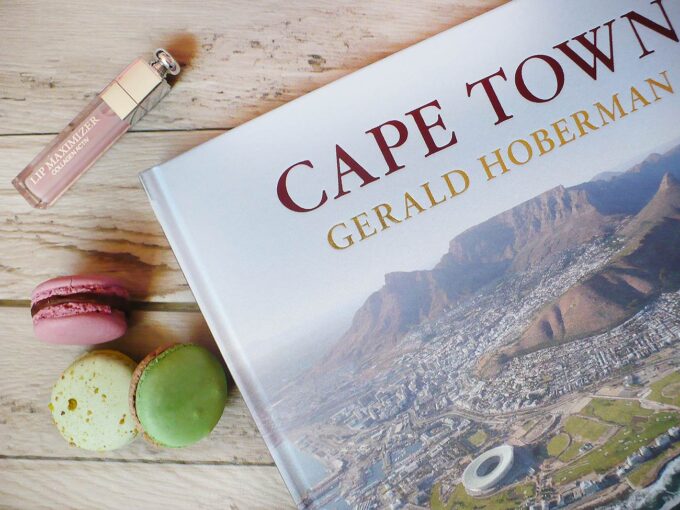 In 2016, I vow to…
[Completed 15/10/2016] 1.
Complete my 25 countries to visit / go before 25.
I am
currently at 23
(or 21 if you don't count Vatican City as its own country!
2. Fly on all 3 Middle Eastern carriers. I've flown on Emirates, and Etihad Airways; the only one remaining is Qatar Airways
3. Finish a 1000+ pcs jigsaw puzzle by myself. Bonus if said jigsaw puzzle is 3D
[Completed – May 2016 was South Africa, and October 2016 was Iceland] 4.
Go at least somewhere new and adventurous every year
: 2012 was Qatar and
United Arab Emirates
, 2013 was
Ghana
, 2014 was another Eurotrip, 2015 was
South Africa
[Completed 8 books this year] 5.
Read at least 1 new book every month
. I used to be a big book reader but have seriously been lacking. Now's a good time to really pick up the pace and bury myself in books again, particularly non-fiction! [Completed another 50km during the Ride for Heart in May 2016] 6.
Do more charity/fundraising activities
. Participate more in raising money for charities/fundraising. Last year I did the
Ride for Heart
and loved the experience! I want to do at least 2 or more similar fundraising activities next year!
7. Participate in Tough Mudder. I made this promise in 2013 but never got around to it. Terrible me, I know. My goal is actually to do one of these obstacle course race before 25!
[Completed 15/10/2016] 8.
Save more than you spend!
I finally sat down and calculated all the money that I've made since I started working full time, including tax refunds, blog sale, etc. I was so very pleased to find out that I've been
over-saving
and I want to continue doing this so I can finance some big purchases (ahem, a house!) soon! [Completed 07/05/2016 – Left to go to South Africa] 9.
Go back to Africa.
No need to go into more details on this, but I seriously left my heart in Africa,
particularly Cape Town
.
10. Learn at least 10+ "signature" recipes that can be whipped up at any time! Right now I've mastered 3-4 recipes (main, dessert) for any occasions, and my goal is to learn at least 7 more!
11. Learn and master surfing. I went surfing in Ghana a couple of years ago and have been hooked. My goal is to learn and master how to do this full-time!
12. Go to a live sporting events (FIFA, Wimbledon or the Olympics) I'm not good with crowds or crowded places so this hasn't been on top of my list. But it doesn't hurt to try!
[Completed] 13.
Learn photography
and be able to document my life with my little-used DSLR.
14. Go to Asia: Thailand, Indonesia for the incredible beach experience
[Completed] 15.
Sort out finances, and track savings vs. goals
. I started out as an analyst and have been stringently watching my money ever since I started working. My finances are quite in order, and I'm happy where I am at the moment. However, there are always room for improvement, like spending less on clothes and makeup, and save more! [Completed] 16.
Get LASIK or Vision Shaping Treatment done
. I'm kind of over the whole glasses/contacts thing! By 25, I would have worn contacts for almost 10 years, and I think I'm ready to permanently fix my eyesight. I'm starting out with the Bausch & Lomb VST treatment, so we'll see how that goes, before jumping into LASIK.
17. Get wisdom teeth removed, and orthodontics done. This is not something I look forward to but it needs to get done. Aside from maintaining oral health, this is all about fixing things while I'm still young and recovery will take less time. I need to mentally and emotionally commit myself to doing this and I'm such a chicken when it comes to surgery! Aside from the surgery part, it's such a financial commitment too, particularly since it's not covered by my insurance.
18. Meet my fitness goal and maintain a healthy routine. Living with my parents and having my own car means any semblance of outdoor activities have gone out the window. My goal is to make sure I get back on track to my weight and healthier lifestyle when I was in university (Unlike most, I did not get frosh 15. In fact I did the reverse, losing close to 15 lbs in my first year alone!)
19. Buy a house Follow up to points 8 and 15.
20. Advance my education. Get an MBA, or internationally-recognized certification.
21. Break into the Financial sector. Big goal, still undecided so we'll see where I end up!
[Completed] 22.
Take time off to travel full-time!
Time and budget permitting, I want to take a gap year where I can do what I want, travel where I want and do things for myself!
23. Do things now so I have no regrets. My goal in life is that when I turn 40 or 50, I can look back at my 20s and say, "Yes I did good!".
24. Do at least one sporting/outdoors activities every season. I need to get myself more immersed in physical and outdoor activities so that I'm not always feeling so sluggish!
[Completed] 25.
Get certified in coding.
I've been web-designing and coding since I was 13 so it's about time to make it official!
Well, next year is going to be quite the busy one! However, I think most of these goals are more than achievable considering that I am already making my way there!