This time around last year, I made a mid-year resolution and that was to travel more. Fast forward 12 months later, I've certainly ended up doing more travels than I could have imagined, with no plan to stopping any time soon! So it's time to ask myself, where to travel next?
Back in 2013 after I graduated university, I went to work in Ghana for 2 months. Call it a summer internship, call it working abroad or volunteering abroad – the time I spent abroad made me realize that I loved being outside of my comfort zone! My Eurotrip only convinced me how I was destined to always be on the move – moving from one place to another felt as easy as breathing – a thought that personally terrified and excited me at the same time.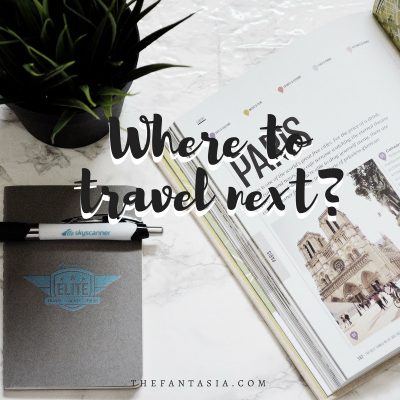 So where am I at right now? 23 countries out of 25 (22 if you don't count Vatican City as its own "country"). You can see the full comprehensive list as to where I've been in the past here (this will link to the Life Set Travel blog):
Readers, I need your help! This list is too short, and I'm sure there are plenty that I am missing! Where should I go next!? I need your help and all the help I can get to plan my next adventures!
Now it's your turn! Where should I go next? As always, I'd love to hear your thoughts! Share with me comment section or through Twitter or Instagram!