I often have flight itineraries that involve a really long or short layovers. There are times when I would deliberately book longer layovers in cities that would be very expensive to fly to / visit on its own, or a city that I feel I could manage in one quick visit. Few examples of this would be Dubai (I deliberately went with a long layover en route to and from Cape Town), New York (also en route to and from a big Euro-trip), and London, UK (en route to and from Cape Town in 2016).
Since I've done these itineraries quite often, and explore cities in less than 24 hours (or one-day layovers) I thought I would start a series on Layover City Guide to help you plan your day and what better city to start than New York?
If you have a minute, check out my other 24 Hour Guides over at my travel blog, Life Set Travel, if you're short on time. If you need some ideas on what to eat in a famous culinary city like New York, read my What to Eat in New York Part 1 and What to Eat in New York Part 2 guides.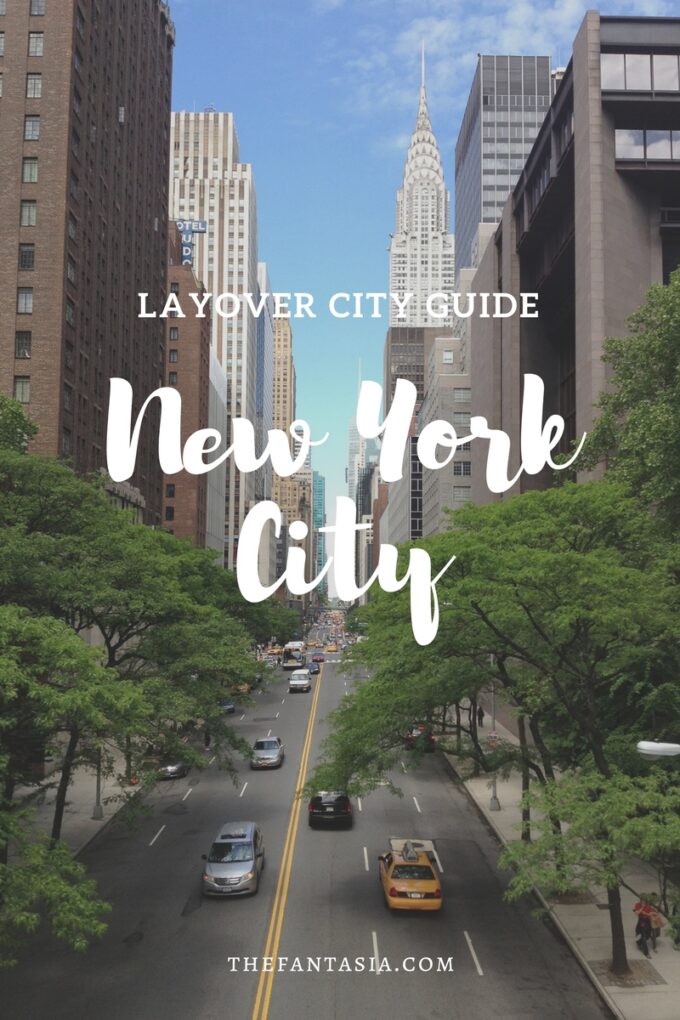 Please note that 24 hours is definitely not enough to explore the city in its fullest – I've tried to narrow down which areas I felt are worthwhile visiting and others which I find to be more secondary / less important. Each person will have their opinion on where the true "New York" experience is and I hope you will be respectful of that ????
Note that for this particular guide, I have focused primarily on area around Manhattan as it is an area I am most familiar with. I hope this is helpful to you!
Read more about all my travels in
New York
!
Airport to Manhattan
If arriving in JFK:
Take a combination of the the SkyTrain ($5) and the metro ($2.50) for a budget option to get to Manhattan. Travel time is roughly 45 minutes.
If arriving at Laguardia Airport:
Take an airport shuttle to Manhattan for a flat rate (Taxi: $40, UberX: $30-40, Shared Airport Shuttle: $15/person). Travel time is anywhere from 20-45 minutes.
The Morning Itinerary
Arriving in Manhattan bright and early, take advantage of the quiet streets before locals and tourists descend upon them to get on with their day.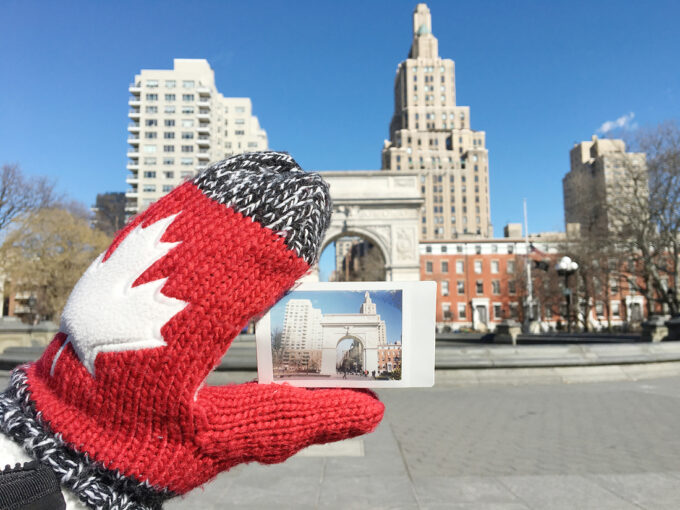 Start out by taking the train to W 4 St station in Greenwich Village, home to hundreds of amazing brunch locations including Bluelane Cafe, Dudley's, Cafe Cluny, and Jack's Wife Freda. Brunch is a culture of its own here in New York, and New Yorkers take it very seriously. Sure, brunch is typically limited to the weekend, but the weekday is an opportunity to experience the brunch culture without the crowd.
After enjoying a much-needed breakfast/brunch, take some time to walk around, and admire Greenwich Village, a lovely, Bohemian and artist haven village that's bounded by equally famous neighborhoods including SoHo, NoHo, East Village and Chelsea. The artist village has retained its bohemian ambiance and vibrant culture of true New York without the hordes of tourists that normally descend upon them.
My favourite spot in town remains to be the Washington Square Park, and I love walking on Bleecker Street with its many shops and stores which are well-decorate and has maintained a unique architecture.
Another favourite location of mine, a short walk away from the Village is SoHo, known for its cast-iron buildings and being home to a variety of upscale boutiques and international chains. Aside from the shopping to be done on SoHo, I love walking around the many streets and looking at the beautiful buildings with their cast-iron architectural elements which is unlike others I've seen in New York.
Noon & Lunch
Enjoy a well-deserve break after a lot of walking and picture-taking with a quick visit to either Chinatown or Little Italy (or both!) Both neighborhoods are home to what I think are the most universally-loved foods on the planet so you can't go wrong! For a budget-friendly option so that you can feel like you're eating fit for a queen, try Vanessa's Dumplings which offers favourites (4 dumplings for $1.25) and where you can get a very filling delicious meal for less than $5.
Now that you've seen some of the quaint, less touristy neighbourhoods, now it's time to check out what I call "Classic New York"
The Afternoon Itinerary
Given the limited time, I would highly recommend choosing one of the two options here: A quick visit to Central Park for some iconic movie locations (i.e. Home Alone, Gossip Girl) in uptown Manhattan, or a visit downtown (which will be more crowded and touristy) to wrap up your visit. Both are equally worthwhile and choosing one depends very much on your preference.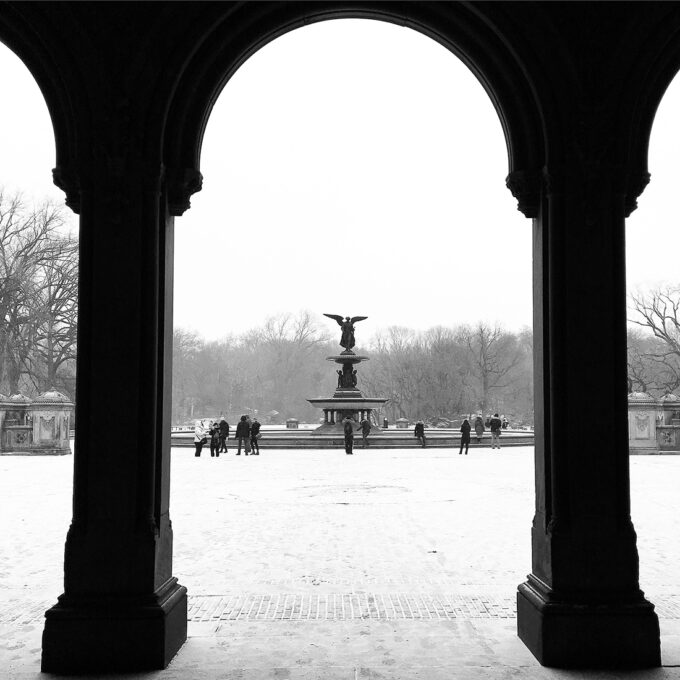 Central Park is one of my favourite places to frequent in the city when I have more time. Just a short walk away from Columbus Circle (which is worthwhile popping into if you want to have a quick Sephora browse!) it's a relaxing place to people-watch, have a picnic, or walk as far as you possibly can and count how many iconic/memorable scenes have been shot here. I think it is worthwhile to spend a good hour here if you want on doing something else afterwards.
If you need a quick break or want to relax before heading back to the airport, the The Shops at Columbus Circle is home to Bouchon Boulangerie and a Whole Foods Market.
When I come to Downtown Manhattan, I always like to take a moment and visit the 9/11 Memorial because I think the impact of the 9/11 attacks are very much a part of our lives today. There are many other walkable destinations from the memorial shold you decide to stay in the area, including Wall Street building, the "Charging Bull" in Battery Park, and TriBeCa which is home to a number of lovely cafes and restaurants for a quick snack before you head back to the airport.
I think at this point, you've probably covered a great deal of Manhattan in a day! This itinerary is simply the tip of the iceberg, and trust me, you'll come back wanting more! Now it's time to make your way back to the airport (JFK or Laguardia) using one of the above methods!
Pin this for Later!