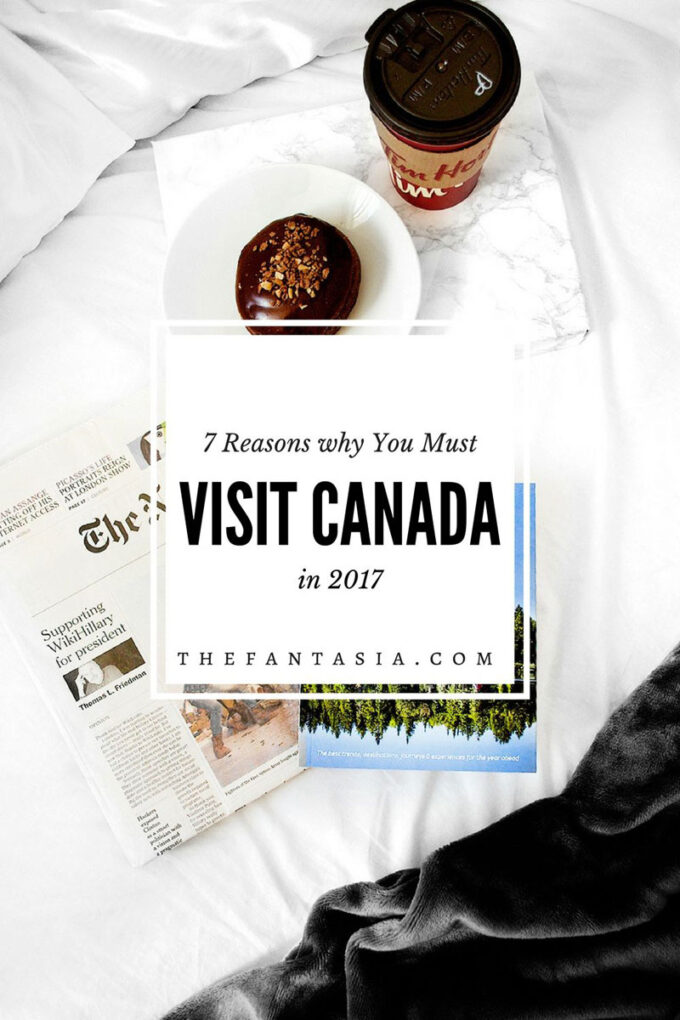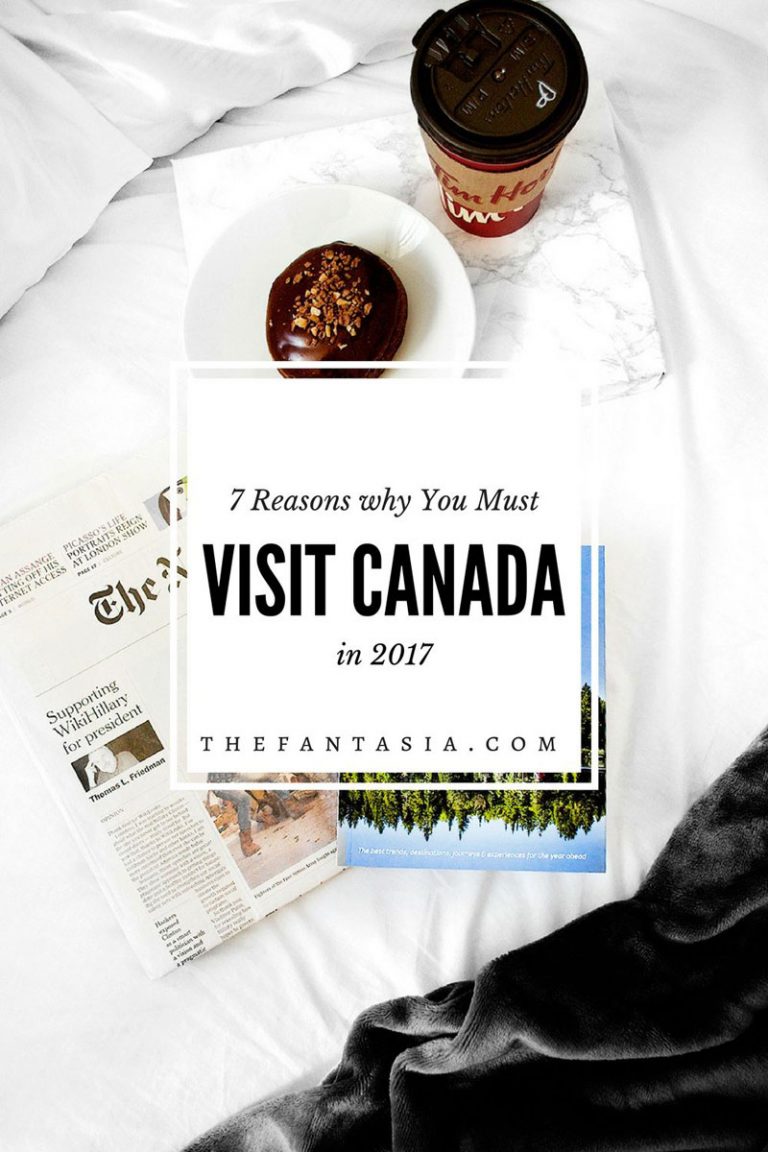 Canada is one of my favourite things to talk about when I'm travelling. It's not just for all the amazing things we're doing (Exhibit 1 // Exhibit 2 // Exhibit 3) that everyone wants to know about. Everything from the food scene, beautiful landscape, and validating all sorts of myths about the country – "Do all Canadians live in igloos?", "Do you guys really drink from bagged milk?" and "Do Canadians really say 'oot' and 'aboot'?" are fair game. Despite 2016 being a year that most people are eager move on from, Canada is set to end 2016 on another positive note!
When it comes to travelling abroad, I am always treated with so much more respect and pleasantry once the airport / security / immigration / customs officials see my Canadian passport. When I am in a walking group tour, everyone seems to want to talk to the Canadians (and it's not just my super engaging personality!) There just seems to be so much respect around the world for Canada – from Canada's stellar reputation on the global stage, and the fact that we often tops metrics and indices used to measure quality of life. It's safe to say that I am one damn proud Canadian!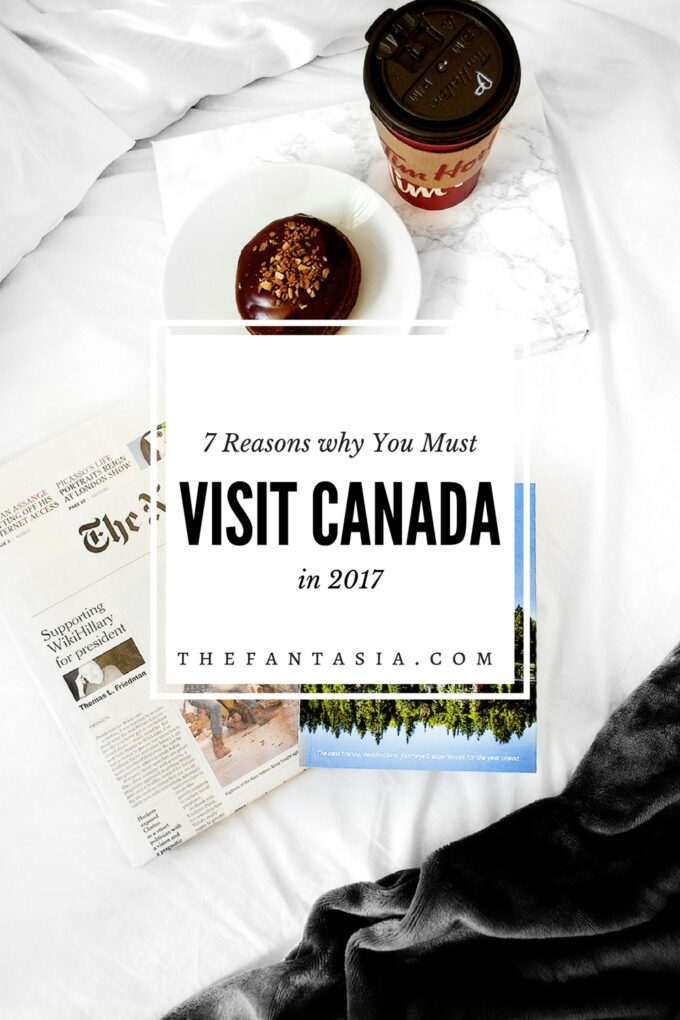 Canada is #1 Country to Visit in 2017
I am privileged to call Canada my home. Constant travel and having lived abroad twice thus far have opened my eyes to how incredibly lucky I am to call the Great White North my home! That's not all – 2017 is a really important year for Canada – it's our 150th birthday!
And it gets better – Lonely Planet, the trusted expert and mother of all travel guidebooks out there, has crowned Canada as the #1 country to visit in 2017, beating out other travel destinations including Finland, Ethiopia, and Nepal! Being named the top destination to visit is no small feat – the decision on which countries / cities / regions to include in the book is a highly engaging, and involved process of the entire Lonely Planet community so we Canadians are humbled for the honour!
If you're looking for inexpensive flights to Canada, I recommend using Skyscanner or downloading the App on your smartphones so you can always find the best deals for trip here! Don't forget to also pick up a copy of the Lonely PlanetBest in Travel 2017 ($20.99, available here) at Chapters, or Amazon for even more travel inspirations! I hear it makes an awesome holiday gift if you're still shopping for a secret santa present!
In case you are in need of some wanderlust inspiration, here are 7 reasons why you should visit Canada in 2017.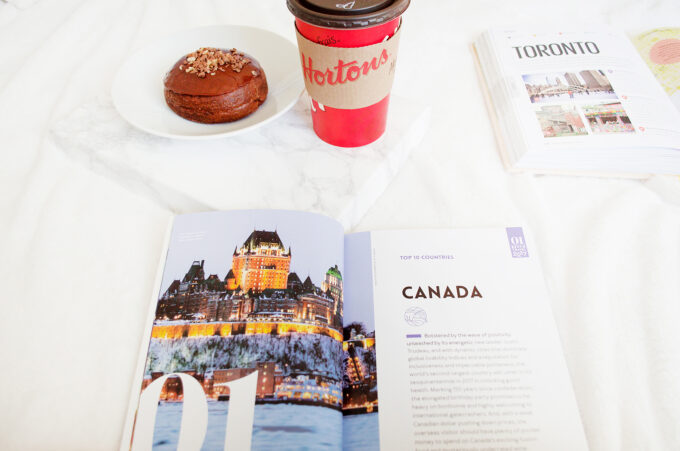 1. Be in touch with nature
Canada is a 9.985 million km² playground for adults, children alike. Canada, being the second largest country in the world, is blessed with an abundance of incredible sights, landscapes, and unparalleled beauty. Visit one of our 46 national parks during your stay – you won't be disappointed! That's not a typo by the way – Canada is home to forty-six national parks. On top of that, throughout 2017 the entry fees are waived to celebrate the nation's birthday! Bring your family and friends – explore Canada's rugged, and raw wilderness!
Picking which ones of 46 national parks to visit is probably a daunting task. I highly recommend visiting Banff National Park – Canada's first national park which straddles the border of Alberta and British Columbia. I visited Banff in June 2016, and the postcards / tourism pictures do it no justice!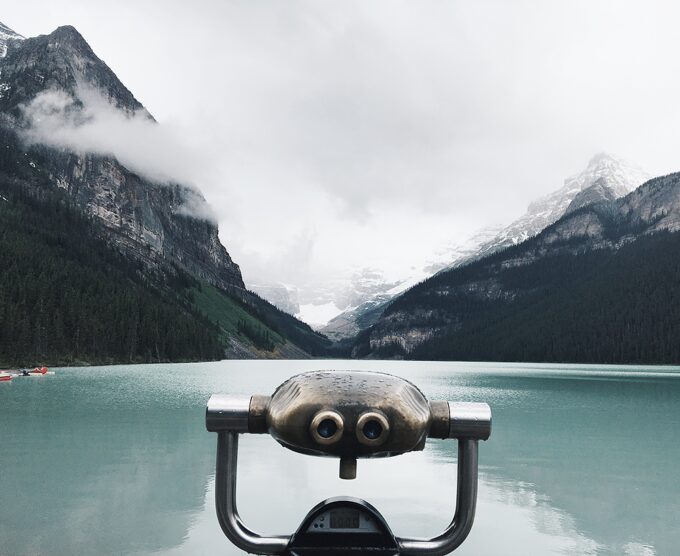 Aside from our wonderful national parks, you can also go up north (Yellowknife, Northeastern Territories, Churchill, the Hudson Bay, Manitoba) to see the Northern Lights or visit Niagara Falls and Niagara-on-the-Lake wineries if you're staying in / around Toronto.
2. We have an incredible culinary scene
In India you eat Indian food, in China, you eat Chinese food, but in Canada? You eat the world.
The magnitude of Canada's multi-culturalism is reflected in the diversity of the cuisines you can find in cities like Vancouver, Toronto, Montreal, and Winnipeg. From local favourites to fine-dining establishments, Canada's food scene has exploded so much that it can be quite daunting to explore.
When someone asks me what is considered Canada's national food, I used to be stumped and offer poutine, Ketchup chips and Tim Hortons doughnuts. Nowadays, I realize that the lack of just one official Canadian cuisine has allowed creativity to thrive resulting in a bold, eclectic, mish-mash of traditional cuisines being served up all around!
3. It's really, really cheap to visit Canada now
The Canadian dollars took a nosedive in 2015 when oil prices tanked. It's become a source of grievance for consumers, and those who likes to travel abroad as our money does not go very far anymore, but it's good news for you! Visiting Canada with your Euro, US dollars, and even the British pounds will go quite far and you won't be breaking the bank too much.
4. We are open, tolerant, polite, and really, really, really friendly people
Canadians are often mocked for our tendency to say "eh" and "sorry" a lot. But we know you're only joking and making those comments in good faith. See what I mean? We Canadians know how to not take ourselves too seriously, we're modest, and keep a level-head. In a world where extremes reign, you'll find Canadians to be that level-headed, and calm with a "let's talk this out" people.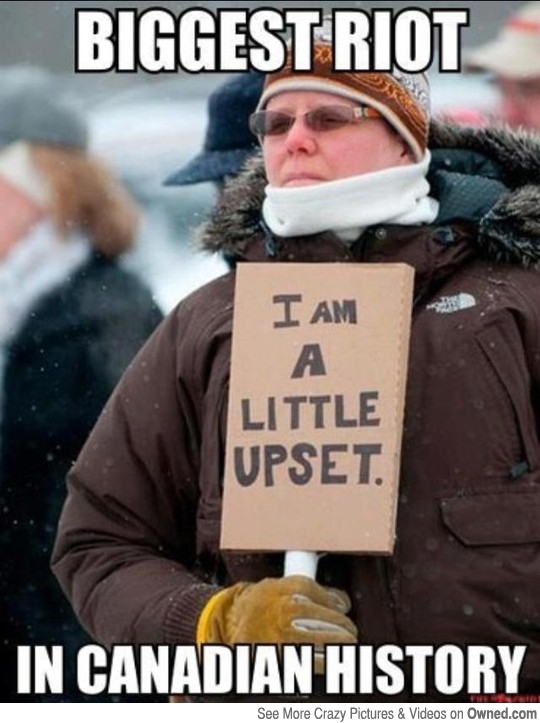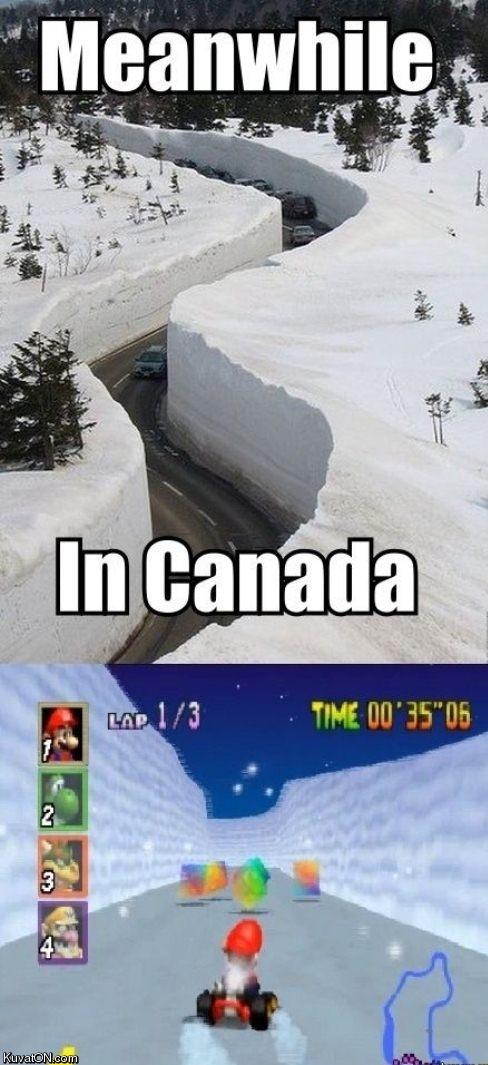 One of my favourite things about travelling is meeting the locals, and experiencing local hospitality. Canadians are known as some of the friendliest people so don't be afraid to ask for help – locals, police, transit / border / airport agents – we're really nice people and will help you!
5. A lot of Hollywood movies and TV shows are filmed here
Twilight (Vancouver), Fifty Shades of Grey (Vancouver), Suits (Toronto), and Mean Girls (Toronto) are just a few examples of movies that were filmed in the Great White North. Plus, the Toronto International Film Festival brings many famous A-listers to Toronto so celebrity spotting is a favourite pastime in September.
6. We have a well-built infrastructure
Canada's highways, road / train / bus systems basically gets you anywhere you want to go. It's very easy to rent a car and drive coast-to-coast on the Trans-Canada Highway. We have well-established, modern, and clean airports and easy methods of getting to the city centre. Alternatively, if you have more time, you can take the Via Rail or the Greyhound to see more of Canada's great wilderness first-hand.
7. You'll be charmed by the urban centres and outdoor beauty of Canada
Whether you prefer to shop on boutique-lined streets of Yorkville, visiting Yorkdale / Eaton Centre malls, experience the raw, rugged, majestic beauty of the Rockies, eat to your hearts content in Montreal, or if you are the more adventurous kind, wanting to try out skiing, snowmobiling, dog-sledding, ice-fishing, cold-water diving, kayaking, canyoneering, whale watching, fishing – we have them all. Come during the winter or summer season, there's always something to do and try out.
Have I convinced you yet? Come celebrate Canada's 150th birthday in 2017 with a bunch of really awesome, friendly, polite Canadians!
If you enjoy reading this post, check out more of my
Canada
travels!
Pin it for Later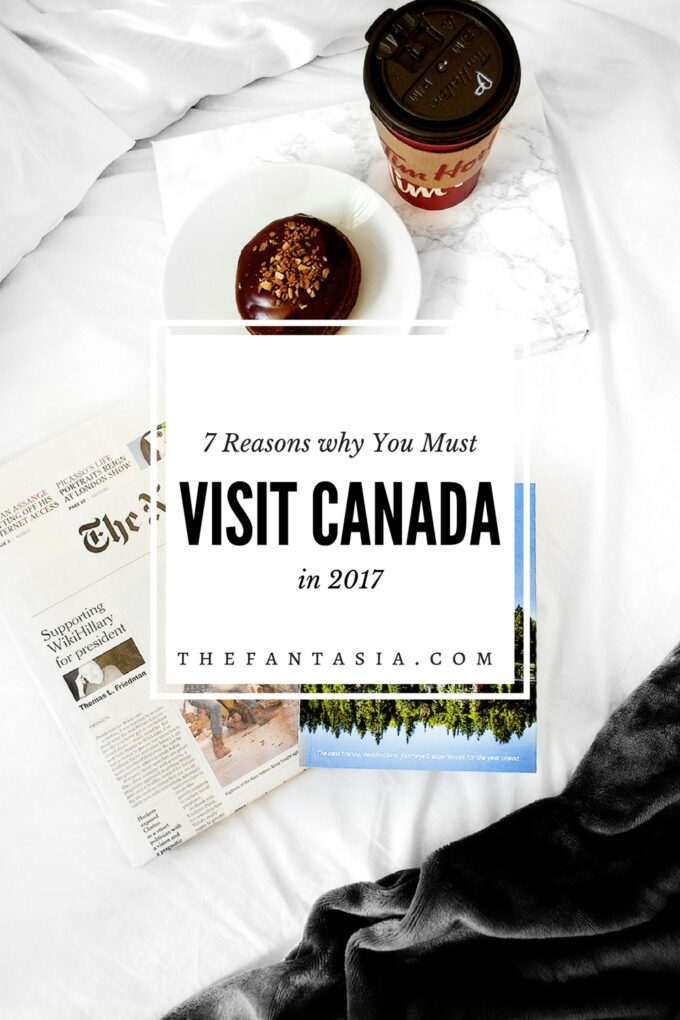 ---
Disclaimer:
This post features the Lonely Planet Best in Travel 2017 provided for editorial consideration. All opinions and
LOVE for Canada
are my own (You can't fake that stuff). For more information about my review policy, please
click here
.
---