Who hasn't scrolled down their Bloglovin' or Instagram feed and looked at the latest launches, and everyone's favourites that probably adds up to hundreds of dollars? Cue the wishlist-writing, saving up, and obsessively researching for product dupes. Nothing wrong with that – I'm a huge fan of higher end brands these days especially since every year I seem to accidentally make it to the Sephora VIB Rouge status again and again!
However, despite constant innovations, and launches that brands are coming out with to keep us coming back, there are a few that's made the cut as the ones that have been "tried and tested" throughout my makeup journey for the last couple of years. I feel like these products not only have withstood the test of time, but if you were to limit my Sephora purchases to under 10 products per year, I would stick it out with these.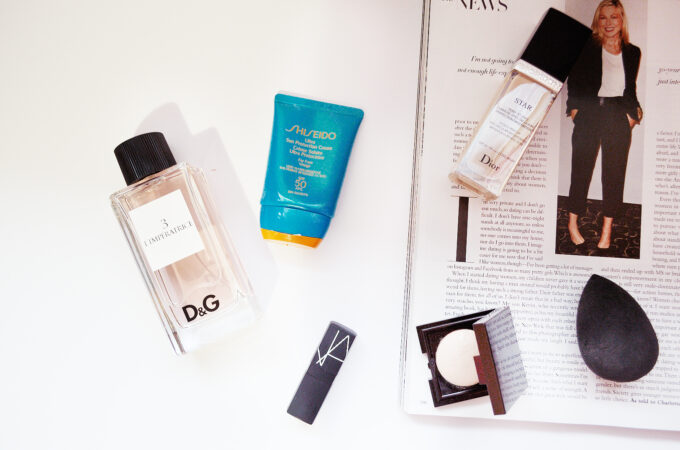 I can't stop talking about this foundation, and not only is it my current go-to foundation of the moment, but it's one that I always have to have 2 or more backups in my drawer to last me through the year. The DiorDiorskin Star Foundation ($56, available here) takes my foundation game to a whole new level and is one of the best medium-to-full coverage foundation that hides all your imperfections and still lasts throughout the day. Take it from someone who regularly puts in 10+ hours at work. If that hasn't convinced you yet, check out my reviews on the Dior Star foundation here, here, and here. On my NC25 skintone, I use #021 Linen and as for reference, I also use Make Up For Ever #118/120 so if you're within that range, you can definitely get away with using this shade which has a lot of yellow undertone.
The thought of spending $28 on a sponge used to make me laugh – after all, sponges need to be replaced so often, and how much better could this sponge be compared to a regular, one-time-use sponge? Well, my friends. A lot of difference. And the Beauty Blender ($28, available here) is the (pricy) proof of that. So much so that I purchased a bag of 10 to split with my blogger friends back in September and have been purchasing sets that includes this product. It's a game changer. And it's one that will make all your makeup look flawless, no matter the texture, finish or formulation.
No matter how many fragrance launches there are in years, nor how many variations each company comes out with, the D&GL'Imperatrice ($89, available here) will remain the most-used and most reached for fragrance in my collection. This is not the most well-known nor best-loved fragrance out there, but it is one that I keep coming back to because of its sophisticated with a very understated elegance that screams power woman and #GirlBoss from the first spritz. It's not too feminine nor is it overwhelmingly musky or earthy – it's the perfect balance of both.
One of the first YouTuber I watched was Christine from xteener and she always uses the ShiseidoUltra Protection Cream ($27, available here) every single time – she uses it as a makeup base/primer, and raves about it a lot. For some reason this product wasn't marketed as sunscreen even though it's pretty much one. What I particularly enjoy about this is the formula that seems to get absorbed so quickly. It doesn't feel greasy and doesn't have any lingering smell, plus it absorbs the slip from the moisturizer and both primers and foundation seems to sit really well on it.
I'm not a big NARS girl – in fact, I find it difficult to pick even just one favourite. The NARSDolce Vita Lipstick ($30, available here)
This isn't by far the most popular nor is it the most coveted NARS item or lipstick but it can't be denied that this is one of the best NARS lipstick formula and colur I've come across. Every time I get sucked into other products and forget about this for a little while, I'm always very pleasantly surprised when I come across the product again and discover how well it wears and how much I like the application – it just glides on the lips and sit very comfortably for a long time before needing to be re-applied.
Lastly, I found the Laura MercierMatte Radiance Baked Powder Compact ($42, available here) almost by chance – it was included in a lovely kit from the brand back in the Spring, and I've gone through an entire pan of it and have been missing it ever since. As mentioned in my initial review, this is a product that once applied, looks as if it just disappeared but when you tilt and turn your head, you'll be able to see the natural glow. It's an expensive product to buy so I've been waiting until another limited-edition, deluxe-sized set comes out. Well, it was a happy day when I found it included in the Sephora Superstars Set 2015. I of course, had to stock up on it!
What are your favourite tried and tested products? Do you have any favourites that I should check out?