It's always hard to write a review or feature a fragrance/perfume as it is unique and the experience differs from person to person. There are always exceptions though, one of them being the D&G3 L'Imperatrice ($89, available here). This was a fragrance discovered by my sister during one of those fateful trips to Sephora and it's got me hooked ever since!
Don't be fooled by its simplistic, and almost masculine packaging! The real treat lies in the scent itself – described as a scent that is "flamboyant and energetic" and it is a stunning scent that will turn heads when you wear it. Translated into English, the word L'Impératrice literally translates to the Empress which I think aptly describes this scent. It is something I imagine any high-flying career women in the likes of Michelle Obama, or Sheryl Sandberg be wearing.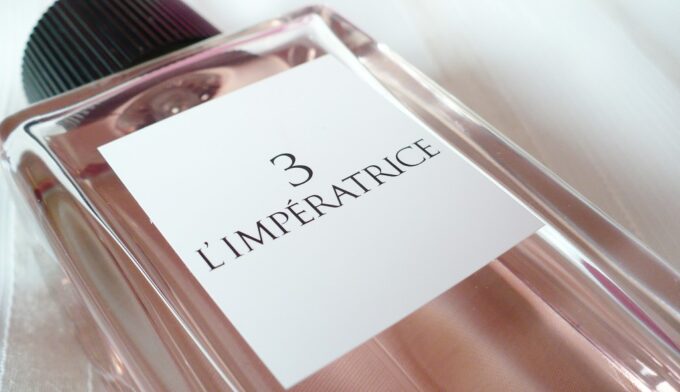 The surprising thing about the D&G 3 L'Imperatrice is the lasting power – it is one I wear to work on a daily basis, and I can still smell traces of it at the end of the day. The D&G 3 L'Imperatrice really balances exotic fruits/floral base and transforms beautifully into a musky appetite-arousing base. It is a very well-balanced scent – perfect for office wear, and equally suited for a night out.
D&G L'Imperatrice: The Fragrance & Inspiration
PERSONALITY: THE STAR
Flamboyant and energetic, for L'Impératrice life is a movie and she is its heroine. All heads turn when she enters a room. Vibrant, magnetic she exudes charisma and force of character.
Top notes: Rhubarb, Red Currant, Juicy Kiwi Accord
Heart notes: Pink Cyclamen, Fresh Watermelon Accord
Base notes: Musky Notes, Sandalwood, Grapefruit Wood
Have you tried the D&G L'Imperatrice? As always, I'd love to hear your thoughts! Share with me comment section or through Twitter or Instagram!
Where to Buy: Sephora, The Bay ($85)