It's that time of the year again where we wake up super early, line-up for a few hours in sub-zero degrees temperature for a chance to grab one of those deals that only happen once a year. My Black Friday haul typically involves stops at Sephora, MAC Cosmetics, and any other stores with newsletter that piqued my interest as well as electronics – depending on my needs. So here I am showing you how I'm splurging on myself this year!
This year, I limited my haul to beauty stock ups and a few things for the blog. I didn't get around to putting a gift guide for you as most of the deals I'm seeing is quite similar to last year's Black Friday deals for bloggers.
Black Friday 2018 Haul: Sephora
That Sephora would be my first stop online and in-store should come as no surprise for anyone. I have missed the last 3 years' worth of Sephora Black Friday sales (I usually had to ask my sisters to shop for me) since I was travelling so this was the year where I got to go in-store and pick up a few things.
No surprise to anyone, the limited edition 12oz/240ml PhilosophyPurity Cleanser ($20, sephora.ca) is one of the best deals over at Sephora. I always stock up on it as the price is highly comparable to the drugstore and each bottle lasts me a good 5-6 months. I adore the new design on the packaging and can't wait to re-introduce this to my daily routine.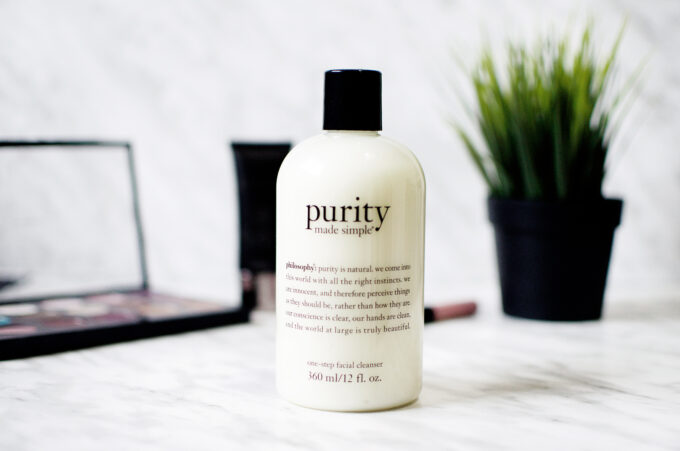 I only bought one other item from the Sephora Black Friday list and that was the First Aid BeautyUltra Repair Cream ($19, sephora.ca). I'm not sure how much I want to keep this considering this feels like your regular body butter and the price seems to be worthwhile. I've only tried a cleanser and moisturizer from the FAB beauty range so I'm open to hearing your suggestions/thoughts!
If you're still looking to splurge on yourself, friends, family, co-workers, the Sephora Black Friday sale is still on until Sunday! Also, check out their sale and Daily Wow selection! Tons of new products have been added to both pages in the last few days!
I ended up picking up a few items from the Sale section – I couldn't quite believe the fact that there were high-end lip products (think Guerlain, YSL, Marc Jacobs) on sale already! A number of holiday sets from this year have started making their way there. I picked up the YSLRouge Pur Couture Limited Edition Lipstick ($44, sephora.ca) in shade #70 Nude, which feels and wears like the perfect nude shade for me. I love this limited edition packaging – the glittery gold on it is so stunning!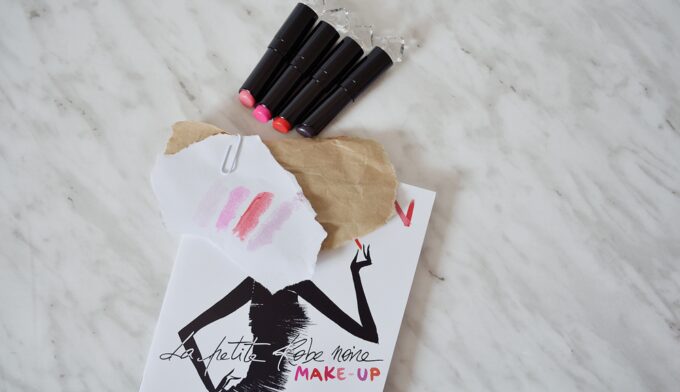 I love any nude lipstick, and being a massive fan of the GuerlainLa Petite Robe Noire Deliciously Shiny Lipstick, I had to pick up the one nude shade that I don't have – #011 Beige Lingerie. I am seriously tempted to go back and repurchase this shade as it is DIVINE!
Liquid lipsticks is making a come back for me – I noticed that the GuerlainLa Petite Robe Noire Lip Color'Ink ($34, sephora.ca) was also on sale and although I've never tried the formula, there seems to be a consensus that this would be a fairly good lip product. I ended up picking up the 3 nude shades they have on sale – Candid, Flawless and
Black Friday Haul: MAC Cosmetics
Given how awesome the MAC Select program this year has been, I'm really trying to renew my status. Conveniently, we've got a 25% off everything in-store and online and I always love looking at the latest/holiday launches.
I'm slowly trying to get my spend to $150 to renew my Devoted status so I ended up repurchasing my favourite blush of all time, the Cosmic Force Mineralized Blush and an old favourite, MAC Prism Blush.
Black Friday Haul: The Blogging Stuff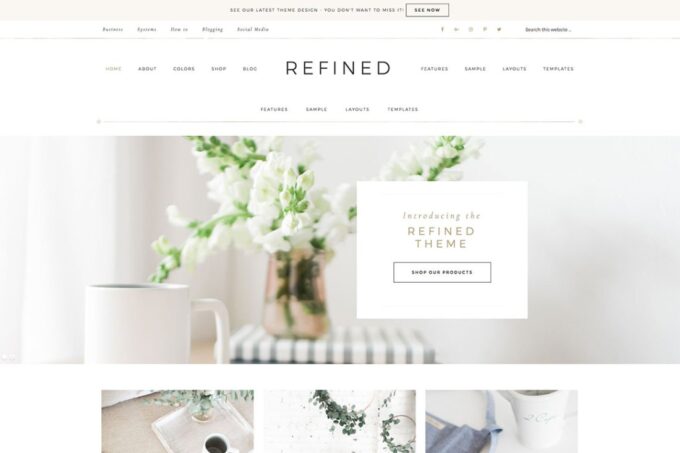 This season is one of the best I've come across for all those awesome blogging tools. From hosting, domain name, themes, plugins, and courses – there are tons worthwhile checking out. I ended up purchasing another Genesis-powered Premium WordPress Theme from Restored316 Designs and 17th Avenue Deisgns and I'm sure you'll be seeing a new one coming up!
As you may know, my blog is powered by StudioPress' Genesis Framework which takes care of a lot of back-end coding from the theme, to the plugins and front-end to ensure your website is loads faster, complies with various coding requirements, SEO-optimized and is protected as much as possible from any malicious attempt. If you're serious about your blog, Genesis is an investment worth making as it takes care of all the behind-the-scenes stuff.
Did you buy anything during Black Friday? Would love to hear your recommendations!