Last year, when I managed to purchase one of the exclusive Sephora FavouritesSun Safety Set ($38, available here) I recalled being drawn to it because of one particular product. Despite the collection of high-end sunscreen available in that set, one stood out so much so that I ended up purchasing the full-size version at full price. I rarely do that, especially when there are equally impressive drugstore version are available.
That was the ShiseidoUltra Sun Protection Cream ($27, available here). I'm not normally a fan of splurging money on high-end beauty products if there's an equally effective drugstore version already available that I am in love with. For years, I have been using the Neutrogena Face Sunscreen one which I thought was quite alright, especially given the price point. Earlier this year, I gave myself an excuse to splurge a little bit and bought the full-sized version of the sunscreen I was impressed by the sample from the Sun Safety collection.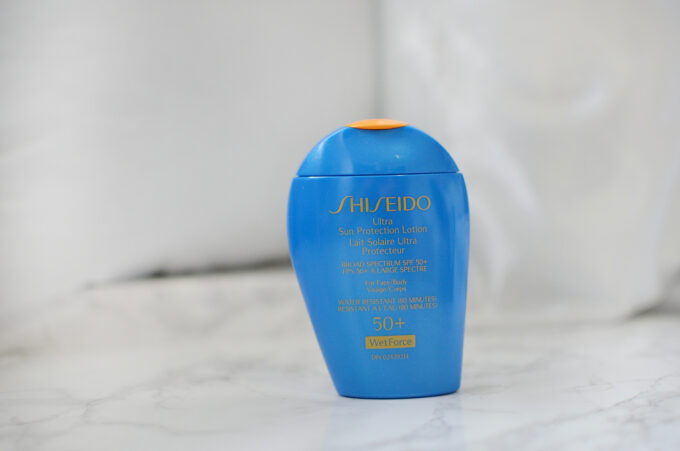 The sunscreen is a little more liquidy in texture but that tends to be common among the more higher end sunscreen. What I like about it though is how quickly it absorbs and since it doesn't leave greasy residue on the skin prior to makeup application. It applies and feels like a moisturizer, so much so that you don't really feel the sunscreen on your face at all. I hate applying any extra products on my skin because it tends to feel heavy. When I come across a product that adds value to my routine without feeling too much, it's immediately a winner in my book.
I'm also a fan of the slim, bright blue and compact packaging makes it a handy one to throw in your beach bag or your travel makeup bag too!
Now it's your turn! Have you tried the Shiseido Ultra Protection Cream? As always, I'd love to hear your thoughts! Share with me comment section or through Twitter or Instagram!