If there was a product in my beauty stash that seems to have been sent down from makeup heaven, it would be the DiorStar Foundation ($50, available here). It hasn't always been a rosy story between me and this foundation – Dior Star and I had a real rocky start to our relationship.
Don't get me wrong, for a foundation that within weeks of its launch, gained the monicker the "selfie" foundation, it was bound to be good. Many YouTuber's, bloggers raved about this. It was all over my Instagram feed. It's $50 – yet another foundation on the higher end of the price spectrum. And Natalie Portman was all over the promotional campaigns for this (I have the biggest girl crush on her). It had to be good.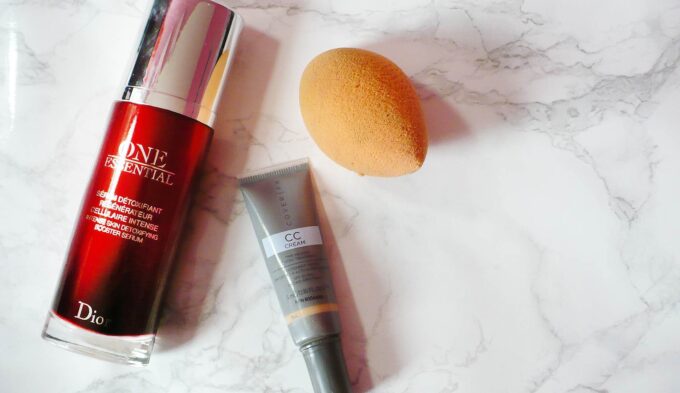 Fifty bucks (I've always wanted to copy the Brits by saying "Fifty quids" – it just sounds better!) later, I walked skipped, and hopped all the way home with stars in my eyes, dreaming about this luminous, dewy-skin finish that will make me more selfie-friendly. I was excited to start posting selfies on my Instagram feed because as you might have seen, there are more pictures of bridges, and iconic buildings than my face.
That's when the fairy-tale story (that never started) ended. I spent the first couple of weeks after buying this foundation, feeling a little disappointed by what seemed to be an underperforming foundation. I was ready to give up, resigning myself to only categorize this as yet another average-performing foundation. That fifty dollars on my credit card bill seemed to mock me. And that annoyed me.
I decided to give it another chance, and this time using my trusted Real TechniquesMiracle Sponge. The result? I had Natalie Portman-worthy skin! Selfie-ready! Unicorns and glitter in a bottle! Needless to say, this $7 nifty beauty applicator upped the game and made the DiorStar Foundation, the dreamy foundation that immediately replaced old favourites including the Estee LauderDouble Wear Foundation, and possibly the slightly more pricey CHANELPerfect Lumiere Foundation.
I was convinced that Dior was trying to upsell me when they featured their lovely egg-shaped sponge next to the foundation. Coming in at $30, I skipped it. When I was at that stage of "Will this work, or not" part of the relationship, I contemplated buying it for some time – only to step away after seeing the price tag. I am a brush-user through and through but this time around, the brush just doesn't seem to deliver that coverage I was looking for.
One pump of the foundation delivers a medium-coverage finish, and a second pump ups that to a natural-looking full coverage finish. Normally with a regular kabuki or foundation brush, I start seeing streaks with the application of the second layer. At this point, I would normally revert to using a high coverage concealer to do the rest of the work. Since I started using the sponge, I can easily layer a second layer to achieve that full-coverage with minimal work. The sponge helps blend out the product so much better and takes away excess layer while leaving enough to cover the most stubborn of spots.
If you've found your foundation not delivering to your expectation, I suggest changing your methods like I did. Who would have guessed a $7 tool would turn this from a dud to a total stud? I'm glad I didn't write this foundation off as another average offering despite the many praises for it!
Now it's your turn! Have you tried any techniques that helped improve your makeup wear? As always, I'd love to hear your thoughts! Share with me comment section or through Twitter or Instagram!