Anytime I hear whispers of a new foundation, I'm like a kid in a candy store. I just want to try new formula's and it's almost irrelevant how much it would cost. When I heard that my favourite skincare brand is releasing a foundation range (with two different finishes!) I needed to get my hands on it.
But of course, things didn't go smoothly.
Unfortunately, The OrdinaryCoverage Foundation ($6.90, available here) has been sold out since it launched in May. It was slowly being restocked in early August, with most shades still being out of stock both online and in-store. Both types of foundation are available for purchase online or in-store but most shades are still out of stock. I've heard that they are back-ordered by around 250,000 bottles and are trying to ramp up production to meet demand as much as possible.
I considered myself fairly lucky to have my shade in-store during a random store visit one day. I had to pick up two just in case I liked it a lot.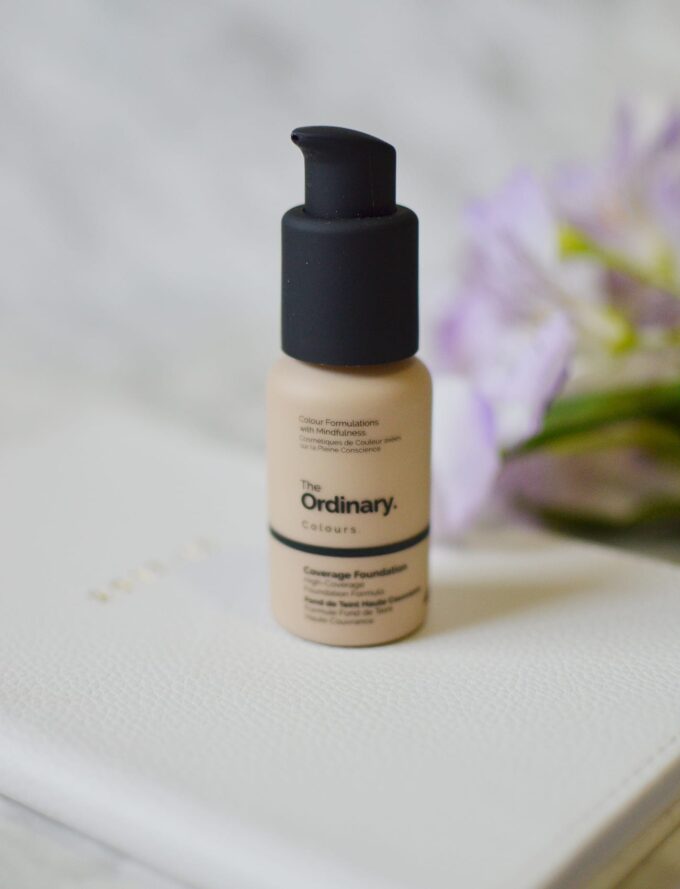 Great wear, coverage, and colour match
If there was a holy trinity to judge a foundation's quality, it would be colour match, wear-time and coverage. I think The Ordinary's Coverage Foundation checked off all three.
The OrdinaryCoverage Foundation claims to be a high coverage foundation with great / quality wear. The range has 21 shades which I think is incredibly diverse for a brand that charges less than $7 for a bottle of foundation. It comes in a simplistic clear plastic packaging with rubberized pump.
The foundation has your standard offering of 30ml worth of product, and an SPF15 protection (it's not labelled except for those sold in European markets due to regulations in non-European markets). I was very pleased to see that it was silicone free because that is one of those ingredients that I simply cannot use on a regular basis.
The foundation has a liquid texture that isn't too watery but easy to blend and work with. Whether with a buffing brush, or a beauty sponge, the foundation is easy to work with, blend, and wears well on the skin. It lives up to its claim of not looking too cakey, nor mask-like.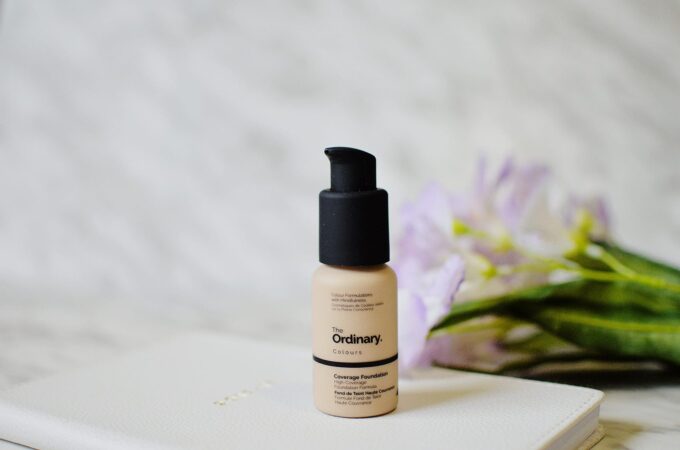 Colour Selection, Finish and Coverage
The Ordinary has a very helpful page and chart explaining the different colours and nomenclature. I'd rather direct you to The Ordinary page to get a sense of the kind of tons and colours that are available. On my NC25 skintone (light medium with yellow undertone), I use the shade 2.0 YG which has a very strong olive/yellow undertone. If you have a lot of redness, I'd recommend getting one with a Y name on it. For some additional reference, I wear the following shades in other brands:
I always prefer a higher coverage foundation so this was something that I was immediately keen to try out. The finish is dewy and satin-like and the coverage is medium rather than high coverage as the brand claims. Minor redness and imperfections are easily covered through those darker spots will require extra coverage though.

I seriously wished I was a little bit more impressed with this foundation. It does check off all the boxes for me – excellent coverage, impressive colour match, and great wear. The thing that didn't work for me is probably it doesn't give that glow or real-skin finish that some of my high-end favourites (like my all-time favourite Laura MercierPhoto Ready Silk Creme Foundation does).
I don't think this means the foundation is a bad product – the foundation doesn't claim to be a replacement of high-end foundation favourites. At this price point, you cannot go wrong to at least try it out though. It's not really something that will break the bank but certainly could be a game changer if it ends up being a formula that works well for your skin. I find that I will need to set this with powder otherwise, it will end up looking both dewy and glowy (thanks to its gold highlights) which could be a recipe for disaster.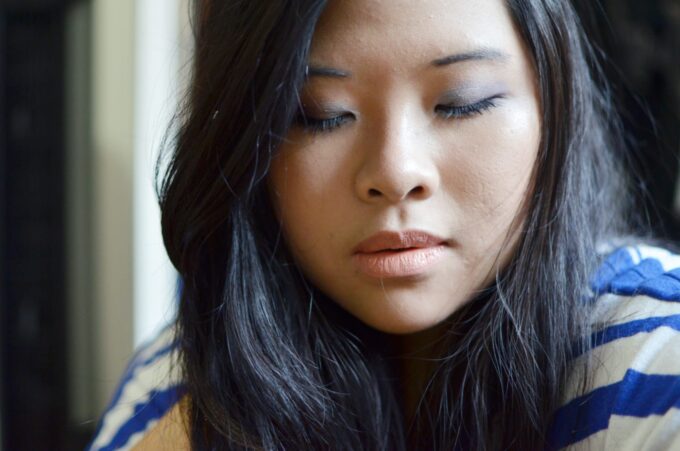 Have you tried The Ordinary's new Coverage foundation?