One of the most under-appreciated foundations in my collection, picked up completely on a whim some time ago is the Clinique Even Better Foundation.
I bought this without any research (the horror!) and checking my shade match but the story ended up well with this foundation quickly making its way to my favorites, and "must-repurchase-from-Sephora-asap" list (What do you mean you don't have a list like that?!). 
I've long been a fan of the foundation shade range that coming from any brands owned by Estée Lauder including MAC Cosmetics, Clinique, Smashbox, and Estée Lauder's very own Double Wear Foundation.
I've always found that the shade selection, particularly for women of colour, is so much more varied and diverse than other high-end brands which makes it much easier to find your true match.
A Skincare Claim that I believe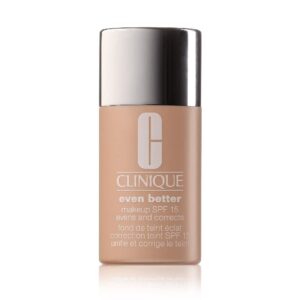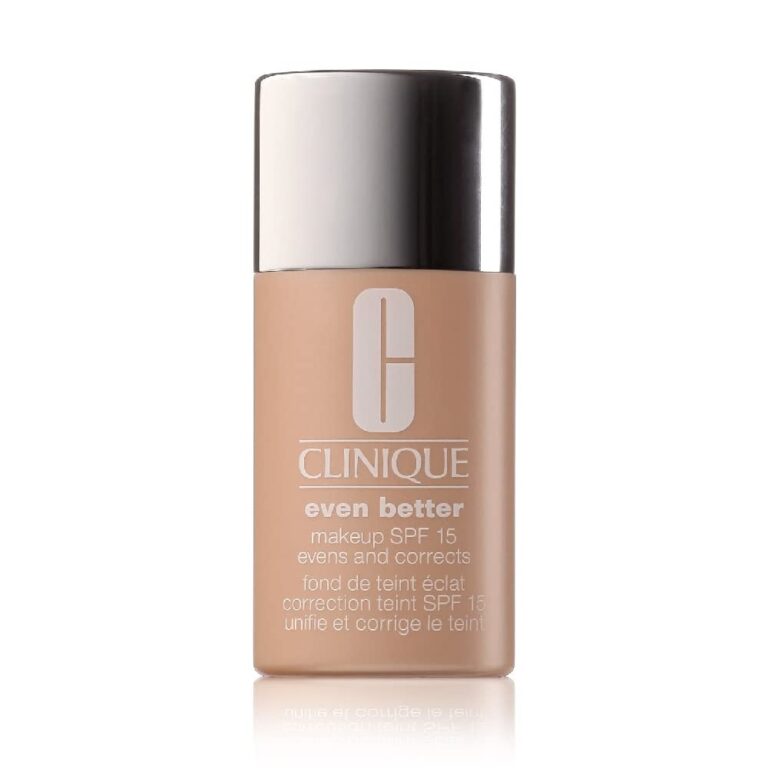 I gravitated towards the CliniqueEven Better Foundation mostly because of the promise that it will improve the look of my skin with continuous use. I'm not usually a sucker for marketing punchlines like these, but the Clinique brand is synonymous with "great skin" skincare range, so I thought, "They definitely know what they're doing!"
There are some very rich claims including "…you will see improved clarity, a more even skin tone, and visibly diminished age spots. These results can be witnessed by all ethnicities in just 4 to 6 weeks" so I have the highest hopes for this foundation.
Aside from the skincare benefit, I was quite happy with the price, shade selection (There are 30 colors to choose from!), and packaging. Not a lot of people care as much as I do that this foundation comes in a small squeeze bottle, but for someone who can always be found traveling, this is a godsend!
Clinique Even Better Foundation Shade Option and Comparison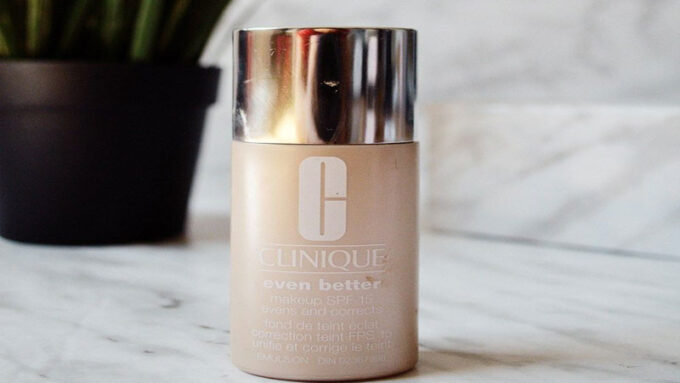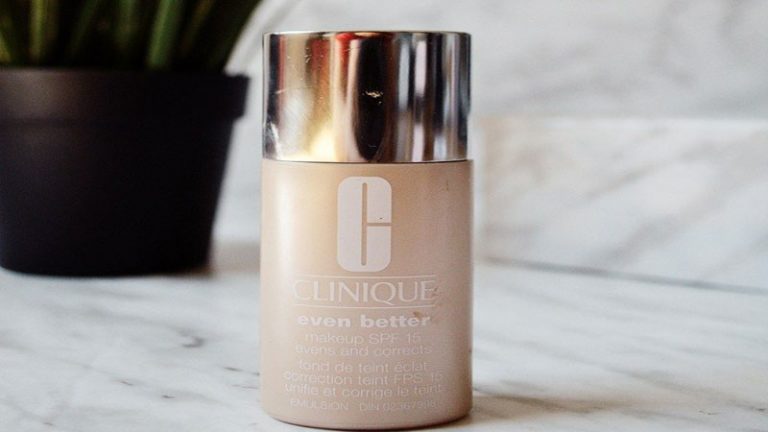 For shade reference, I wear #25 Buff in this range – for comparison to my other foundation shade, check out my reviews of the Estée Lauder Double Wear, Dior Diorskin Star & Forever Foundations, and Make Up For Ever Ultra HD Foundation. In terms of MAC's foundation range, I am an NC25 – light/medium skin tone with a yellow undertone
As a foundation, this is a medium to full-coverage lightweight, unscented foundation. It delivers everything you want with minimum effort required – you can apply this with your fingers, a brush, or a sponge, and you will get the same consistent, lovely result.
It is one of the best foundations out there that requires very little time, and effort on your part, but delivers a glowing face that retains its skin-like qualities.
Even on your worst skin days, this foundation will cover up those angry bits, and give you a put-together look in less than 10 seconds!
For some additional reference, I wear the following shades in other brands:
The Wear, and Overall Verdict
The foundation sits well on the skin and doesn't move around nor transfer during the day. I rarely have issues with foundations transferring or getting patchy throughout the day so I didn't set this with any powder. The foundation still lasts a reasonable amount of time (8-10 hours on my normal/dry skin, and staying mostly indoors – i.e. an office).
The dermatologist-developed foundation has SPF coverage in it – it's not much (SPF15) and only one ingredient that really speaks to any brightening / improving effect and that is the grapeseed oil extract.
The brand does recommend using this foundation along with their Even Better skincare range, which means splurging on skincare bits you may or may not necessarily need. I personally haven't seen any significant improvements after having finished an entire bottle of this so their "skin improving / brightening" effect should be taken with a grain of salt.
I think the CliniqueEven Better Foundation is still an incredible foundation – one that will give you a beautiful, natural-finish face with as little work as possible.
If it is skin improvement you're looking for, you might be a tad be disappointed, but for a medium-coverage, easy application, and soft-matte finish foundation that takes as little time and effort as possible to apply every day, this is your foundation.
Will you be giving the Clinique Even Better Foundation a try?
Check this also: