The Laura MercierSilk Creme Photo Edition Foundation is a reformulation of the beloved cult-favorite, Silk Creme Foundation.
The new Silk Creme Photo Edition Foundation was released back in 2015, but it wasn't until the last holiday sale at Sephora that I got around to picking up this foundation to give it a try. The original Silk Creme Foundation was one of my all-time favorite foundations and it continues to be one of the most-searched foundation reviews on the blog!
When I first started out with makeup in 2010, the original Silk Creme foundation was all the rage. It was what every YouTuber and beauty bloggers use and appears to be a rite of passage of some kind – sort of what the IKEA Alex Drawer is today – you're not a beauty guru until you have this in your collection!
Laura Mercier Silk Creme Photo Edition Foundation




The original Silk Creme foundation was one of my go-to foundations; it was what I called my well-rounded "dry skin" foundation for its incredible wear on my dehydrated skin. It was one of those fool-proof foundations that you can pull out for all occasion and the final result will impress you regardless of how much effort and time you put in. You won't get a better well-rounded miracle worker than this formula!
This foundation was one of my earliest high-end beauty purchases so I associate fond memories with it. It is also one of the most expensive foundations in my collection that not even the $25 Sephora Loyalty Card could damper. Throughout this review, I'll go over some differences between the old and new and let know you know how I get on with the updated foundation!
The Foundation Formula, Shade Selection & Name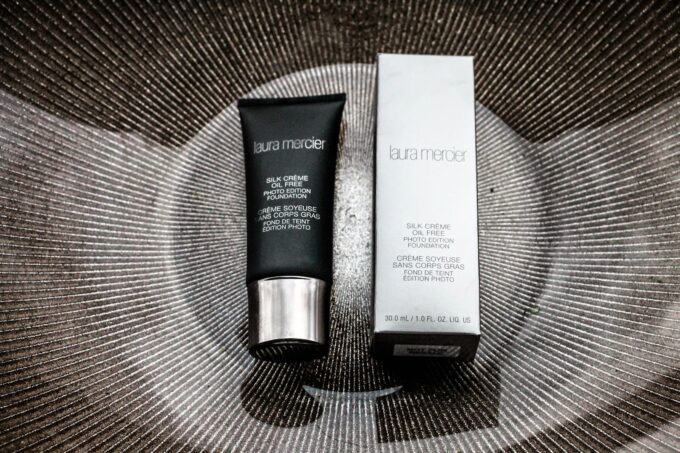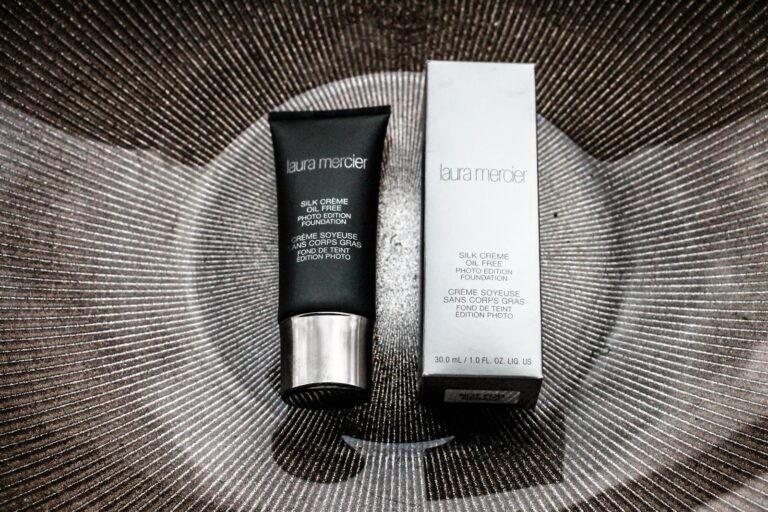 There are 2 finishes in the Silk Creme Photo Edition Foundation: oil-free (for combination / oily skin) or moisturizing (for dry skin). I have normal-dry skin but chose the oil-free formula because it's always easier to add than reduce: it's easier to layer on hydrating or dewy primers if necessary rather than using a copious amount of setting powder to take away the dewiness.
It's worthwhile noting that there is absolutely no difference in the packaging of the two versions so be sure to double-check what you pick up!
Within each range, there are 12 colors with corresponding names. It has retained the same names as the old formula so if you've used this foundation before and know your shade, you have a good starting point. The new range saw 2 new colors being added. On my light-medium, NC25 skin tone, I use Bamboo Beige; in the past, I've had to mix Medium Ivory and Bamboo Beige to get my perfect match.
Although there are only 12 colors in the entire range, I found my perfect match with the right amount of yellow undertone to it. It's one of the reasons I loved this foundation even if I had to mix two colors together – all the shades have a very warm undertone that suits my skin's undertone.
With any reformulation and different finishes, it's always worthwhile to get a sample and test out the color in natural light before you commit to a purchase! This is a very pricey foundation!
The Foundation Packaging & Texture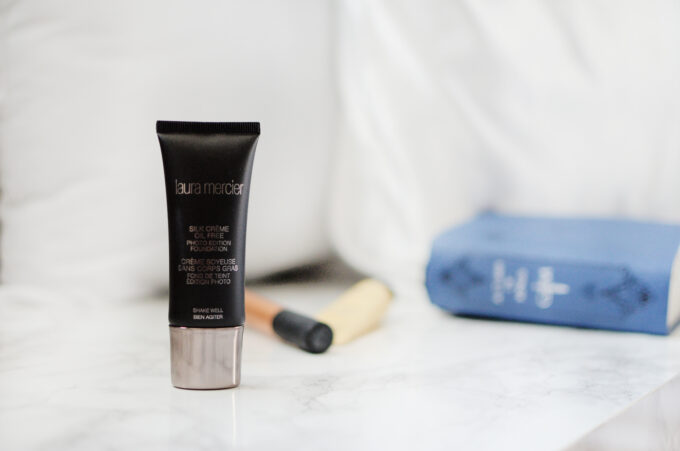 Staying true to what worked, the Laura MercierSilk Creme Photo Edition Foundation comes in a squeeze tube with an upgraded and more luxurious-looking artwork. One thing I immediately noticed is the loss of 5ml compared to the previous version. The Photo Edition comes in a standard 30ml vs. 35ml in the old formula.
The foundation has a creamy, thick texture but feels lightweight on the skin, easy to work with and blend. The old formula had a scent to it which is one of the reasons most people didn't like wearing this as much. The new formula is absolutely scent-free.
Application, Wear and Finish
I love the Laura MercierSilk Creme Photo Edition Foundation for its incredible ease of wear – you can apply this with your fingers, brush, or beauty blender, and you will get the same flawless result no matter how much time and effort you spent on it. This foundation became a cult favorite for a reason – it's a full-coverage formula that looks like a second skin and adds a bit of brightness to the skin to liven up any dullness.
I'm also pleased to let you know that the foundation gets even better as the day goes by. It makes your skin looks so go at the end of the day that you believe that's how "perfect" and "flawless" your natural skin is! Since the formula is quite pigmented, a little goes a long way so I don't need any more than a pea-sized amount to cover my entire face, even on my bad skin days.
The Laura Mercier Silk Creme Photo Edition Foundation foundation claims a 10-hour wear time, an improvement compared to the old formula which claims 12-hour wear. I had issues with the old formula where it would get patchy throughout the day and cakes up around the nose. Not with this foundation though – there was no identifiable cakey-ness, and the formula held up well despite being outdoors for a few hours. Even with a setting powder, this foundation maintains that natural skin finish.
This is the foundation I would reach for when I am getting a close-up or when I'm having a really bad skin day – the formula covers even the most stubborn redness and spots, but still looks like natural skin. I don't know what kind of magic is in here, but it's certainly worth the price!
The oil-free formula dries down to a demi-matte finish that doesn't need to be set. I haven't noticed any oxidization with the new formula at all which I recalled being a problem for some in the old version.
For some additional reference, I wear the following shades in other brands:
I know you'll probably balk at the idea but the Laura MercierSilk Creme Photo Edition Foundation is a foundation that has earned its right to price itself as it has. There is just nothing like it in my collection – it's a 3-in-1 kind of worker: primer, foundation, and concealer that just looks so good and requires very minimal work on my part. I can't praise this foundation enough – even the updated formula still delivered to my expectations!
I know you're probably thinking, what's a cheaper alternative? A close dupe that I can relate to right away would be the Make Up For Ever Ultra HD Invisible Cover Stick for its wear, finish, and application. The only thing "off" between the two is the color match – I found the entire range to have more of a neutral undertone that kind of looks pink on me right now!
Have you tried the reformulated Laura Mercier Silk Creme Photo Edition Foundation?
Check these Laura Mercier makeup products also: