The reformulation of the Make Up For EverUltra HD Foundation ($50, available here) is no longer news to many, and this post is really long over-due! So instead of going on and on about how sorry I am for not posting it sooner, today I'm talking about how infinitely thankful I am that I decided to give this beloved foundation another try because I would have missed out on a great product otherwise!
The original Make Up For EverHD Foundation was one of my favourite foundation. I was introduced to it after watching a YouTuber's full-coverage foundation routine, and had the biggest jaw-drop moment when I saw how much this foundation covered her severe acnes. I immediately went raced to the nearest Sephora, got shade-matched, and walked away with my new foundation. It's continued to become a beloved staple since.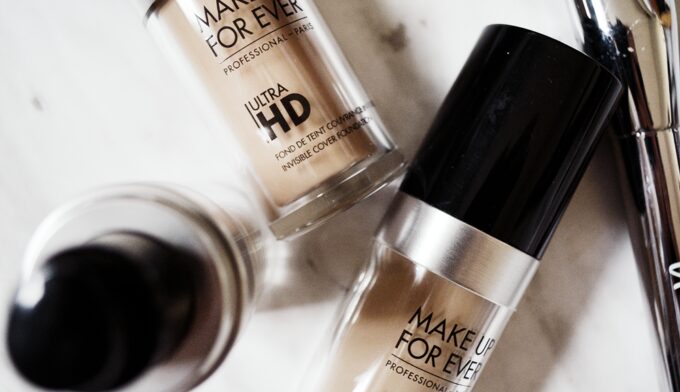 Everything about that foundation ticked all the boxes for me – excellent medium coverage, great wear time, feels lightweight on the skin, and there were 40 shades to choose from. That it was a camera-friendly foundation didn't matter as much to me because I sit at a desk all day. I wasn't sure how Make Up For Ever was going to make the new foundation even better – spoiler alert – they did.
The happy ending didn't start at the right note. Similar to Pride and Prejudice, there were some inherent biases and established routines that made the foundation felt like a flop for me. Something about the new Make Up For EverUltra HD Foundation formula felt off – it didn't apply right, and didn't deliver as I had expected from the older formula. So it sort of sat, for months, barely used in my drawer. I couldn't believe there was Make Up For Ever product that I wasn't impressed by.
Fast forward a couple of months, I was invited to a Make Up For Ever Event where I met Dannica who is the National Educator for Make Up For Ever. She was teaching us these fantastic Festival makeup techniques, and used the Ultra HD Foundation on us. Well, after that session, I dug out my foundation and have kept it in my daily makeup bag. I discovered that I've been working with this foundation incorrectly, which is why it didn't deliver the results that I was looking for.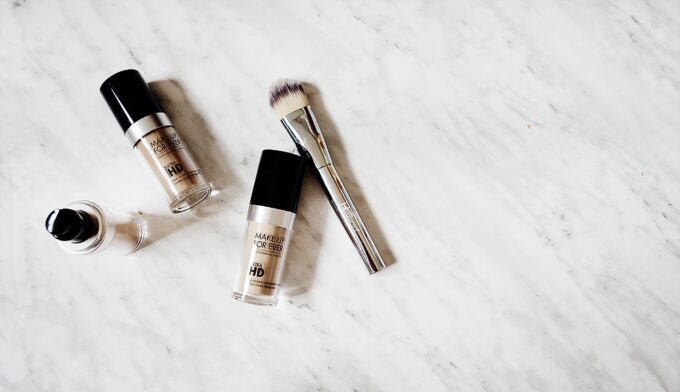 Make Up For Ever Ultra HD Foundation Activates Immediately on the Skin
Raise your hands if you usually pump out your foundation at the back of your hand before applying it on the face. Me too! Guilty as charged. The Ultra HD Foundation formula is so dynamic that it activates immediately on the skin which means when you put it on your hand before transferring the foundation on the face, it's already working on your skin, and being absorbed on your hand rather than the skin. So what do you do?
Place 1-2 drops of the foundation on the back of a foundation brush or a kabuki brush. One drop is sufficient for 1/2 the face for a medium coverage.
Make Up For Ever Ultra HD Foundation – Dab, dab, dab
It must have been because I missed the PR event when the foundation first launched, but I didn't realize that you need to use a different technique with this particular foundation. The texture is a little more watery so stroking the foundation or doing any kinds of buffing motion actually results in streaking and wiping the foundation off your skin. If anything, Dannica told us that you need to #DabDabDab, and the result is so so vastly different. This technique immediately gave me a medium coverage that was just as good as the old one, but without the heaviness! Another layer gave me a beautiful, natural-looking full-coverage.
Make Up For Ever Comparison Swatches
For some additional reference, I wear the following shades in other brands: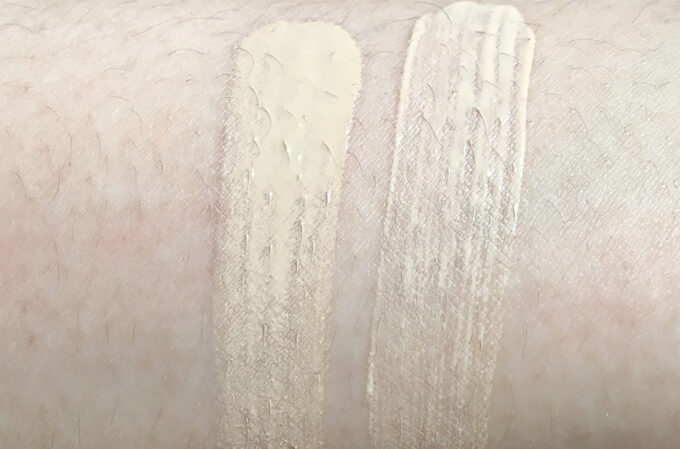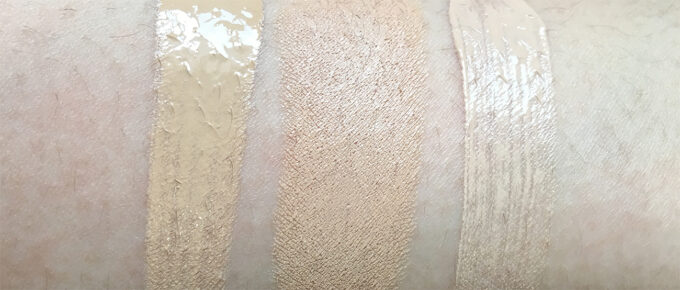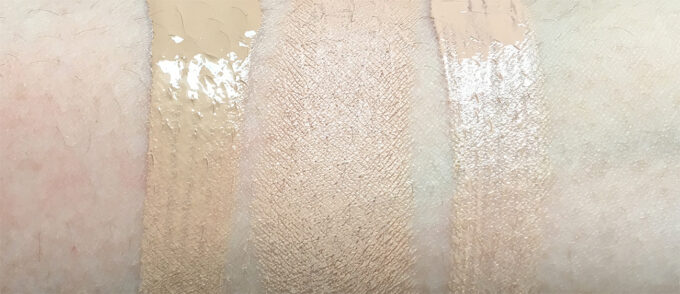 Use the right tool with the Make Up For Ever Ultra HD Foundation.
You know that I've been obsessed with the BeautyBlender, like many. I thought this tool would be the one to use with this foundation, but due to its texture, the sponge absorbed too much of the foundation, leaving very little to apply on the skin. The Make Up For Ever108 Large Foundation Brush ($43, sephora.ca) is the brush we used during the session. I haven't used a foundation brush for the longest time and I was stunned at the difference it made. I couldn't, for the life of me, find my brush so I have been reaching for the IT CosmeticsPaddle Brush instead, which is a bit denser but works as well.
Is there a product that you've been disappointed by and managed to turn around?
---
Disclaimer:
This post features product(s) provided for editorial consideration. All opinions are my own. For more information about my review policy, please
click here
.
---