The Clarins4-Colour Eyeshadow Palette ($45, available here) is a dual-purpose eyeshadow range that I keep coming back to these days. I was taken aback by how much I'm really liking them considering that I'm usually a Make Up For Ever and MAC eyeshadow kind of gal. I prefer a bolder, "one swipe gets the job done" kind of products so when it comes to products like these, I tend to want to skip them. Good thing I didn't!
The two palettes that I have, Rosewood and Smokey are part of the permanent range and is available at Shoppers Drug Mart Beauty Boutique, The Bay and other Clarins counters nationally.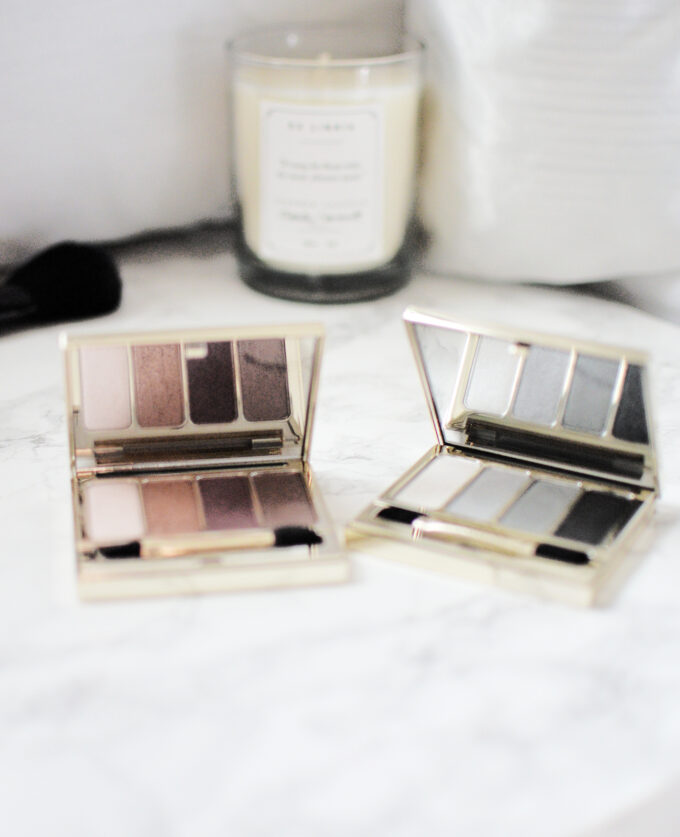 Clarins 4-Colour Eyeshadow Palette
Encased in gold magnetic case, the palette comes with sponge applicators that you'll probably don't want to use. I personally prefer using a makeup brush to ensure even application, no matter which eyeshadow brand I'm using at the time. The case comes with a full-sized mirror inside which makes it convenient to reach for in the morning and carry in your makeup bag on a daily basis!
The fun aspect of the Clarins4-Colour Eyeshadow Palette is the fact it can be worn wet or dry which makes this such a versatile product to have in my collection. When swatched or worn dry, the palette isn't very impressive (See the swatches below). When swatched wet, the colours are something else and definitely compete well with my other eyeshadow collection!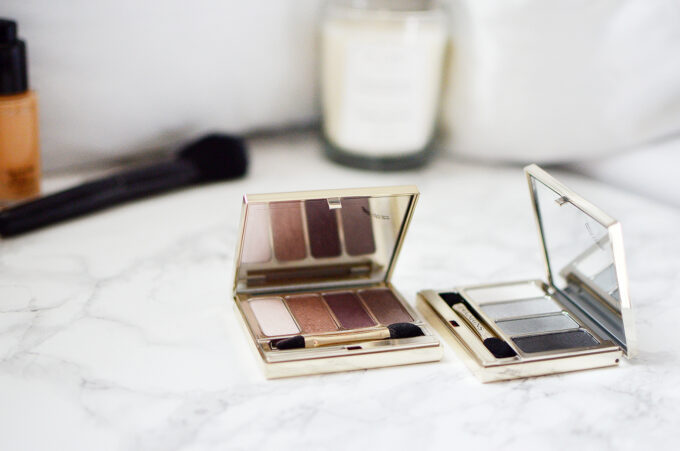 The formula is enriched with carnauba wax powder which keeps the eyelids comfortable and ensures a long wear time. When worn dry, the eyeshadows really need something to adhere to on the eyelids otherwise the colour payoff is very faint. This applies to both the light and darker shades, so grab an eyeshadow primer or concealer (my favourite of the moment) to create a nice sticky base.
Although I typically stay away from low-pigment eyeshadows, knowing Clarins' history and appeal to more mature women, I can understand why they've created this formula! The minimal colour payoff when the palette is worn dry makes it perfect for someone like my mom who's 50+ and doesn't wear makeup as often. The final result looks very natural and is much more suitable for her mature skin!
These palettes are designed to give you several makeup looks in one palette. This approach is something I can get easily behind! I find that the colours in the Rosewood palette to be easier to wear and switch around with compared to the cooler-toned "Smokey" palette.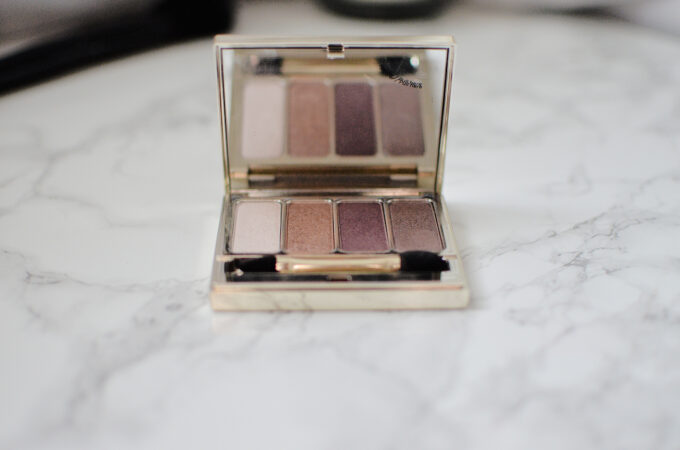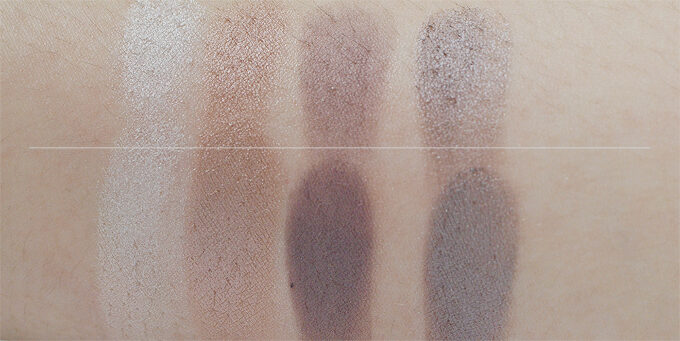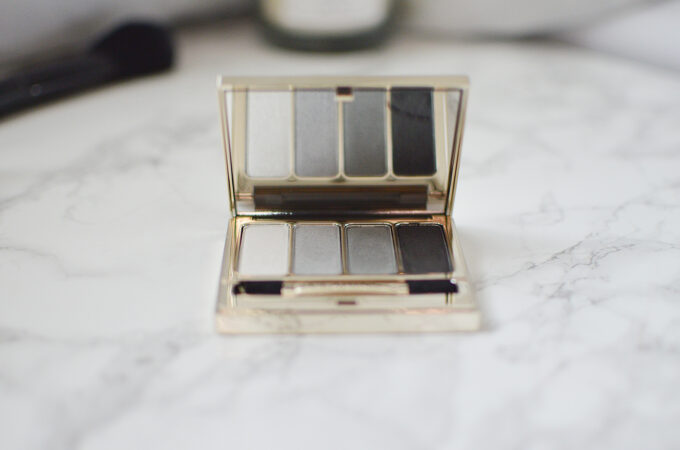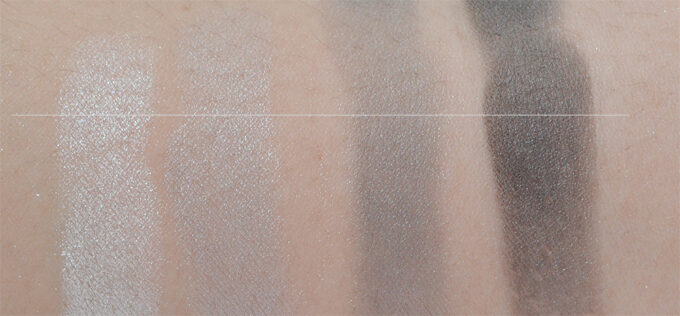 Overall, the Clarins4-Colour Eyeshadow Palette are a fun addition to my makeup collection especially for those who are looking for a subtle option and not bright-eyeshadows-to-the-heavens kind of makeup. There are days when I much prefer the subtler options that Clarins have!
Have you tried the Clarins 4-Colour Eyeshadow Palette?
---
Disclaimer:
This post features product(s) provided for editorial consideration. All opinions are my own. For more information about my review policy, please
click here
.
---