The very idea of summer brings out the pleasant imagery of beaches, patio-filled days, weekend trips, and lazy days by the pool. With you and your mind being busy in summer-mode, the last thing you want to be worried about is how your makeup is going to stay put, particularly, avoiding that dreaded panda-eyes when the weather can't seem to make up its mind.
Summer days also mean busier days – suddenly, your social calendar gets filled up with events like weddings, engagement parties, cottage weekends, on top of the patio evenings, festivals and the many activities that take place once the season is a lot warmer. I get it, you need your makeup to keep up with you! Luckily, Make Up For Ever has come out with a set of summer-ready eyeliners that you'll want to get your hands on asap!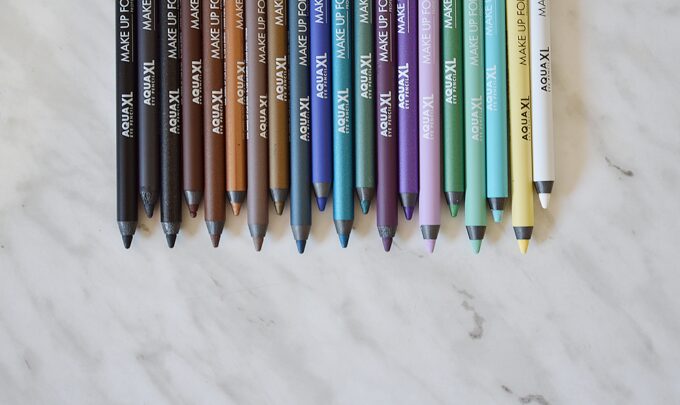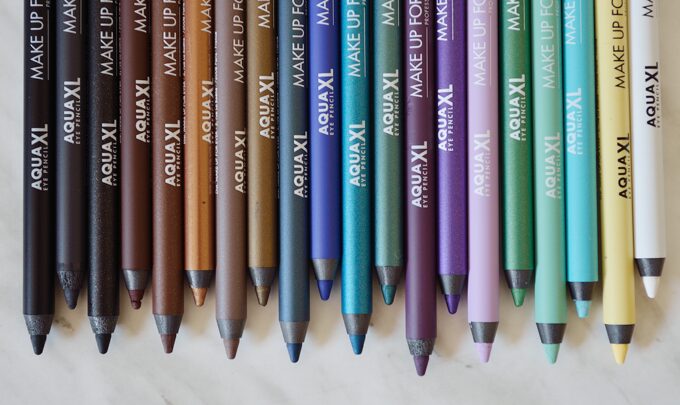 The new Make Up For EverAquaXL Eye Pencil ($25, available here) is a range of smudge-proof, water-proof, and summer-proof eyeliners that comes in 20 different colours and 5 finishes to suit everyone's preferences! This formula is good enough for the pro and are stage-worthy meaning that you might find yourself hooked after trying out that first colour.
Before we get started though, here's a quick fun fact for you – Did you know that the Aqua range started from the request of the French Synchronized Swim Team in 2006? The Aqua range was created to work in extreme conditions (under water for hours, or under hot lights on stage!) but works well on dry land!
If you are new to Make Up For Ever, the Aqua range (which is now replaced by the AquaXL) is one of the best in the market when it comes to withstanding the elements, and any sort of outdoorsy or physical activities you plan on doing. Rain, kickboxing, and sweat don't stand a chance! If you're looking for this delicious formula beyond the eye products, Make Up For Ever also has the Aqua Brow ($28, available here), Aqua Rouge Liquid Lipstick ($30, available here), and Aqua Matic ($28, available here) as a few examples.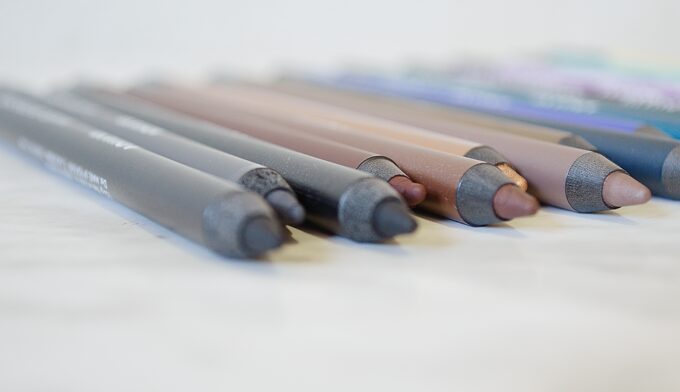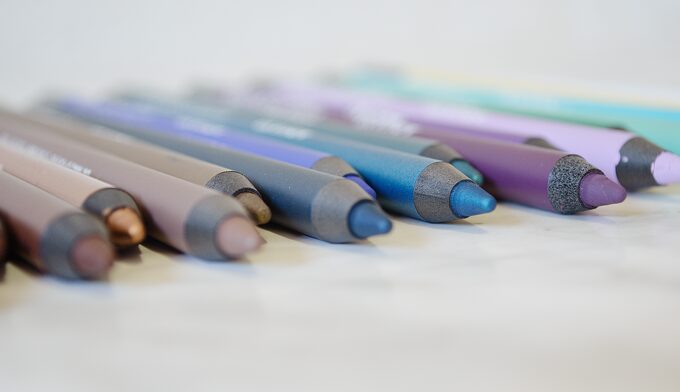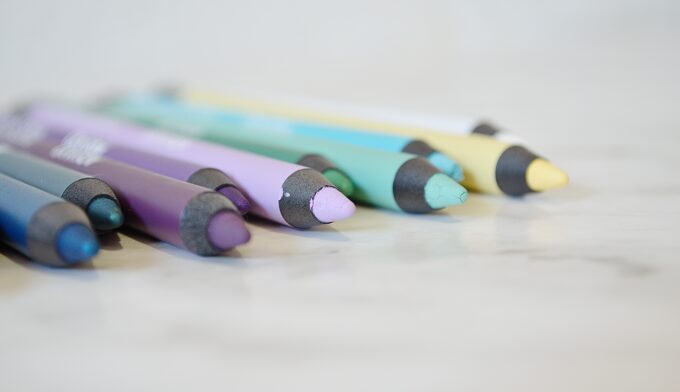 The AquaXL range boast 20 different colours, and 5 finishes – indicated by the first letter of the name. Quick refresher for you, the first letter(s) indicate the finish while the number indicates where they are on the colour wheel (This system was started with the Artist range) and this is what they stand for:
D: Diamond
M: Matte
S: Shimmer
I: Iridescent
Me: Metallic
What's unique about the Make Up For Ever AquaXL colour range is that they have a colour for everyone. The staple black, brown, and charcoal? Check. Fun, out there shade for those night out or themed parties? Got it! How about some pastels? Totally! The formula is consistent across the different finishes and colours, so I will not hesitate recommending any of these to you. Seeing a consistent formula is a bit of a rarity – oftentimes, the formula stumble a little bit when you have pastels or more complex finishes, so you can be assured to know that no matter which colour you pick, you'll be happy with the overall quality!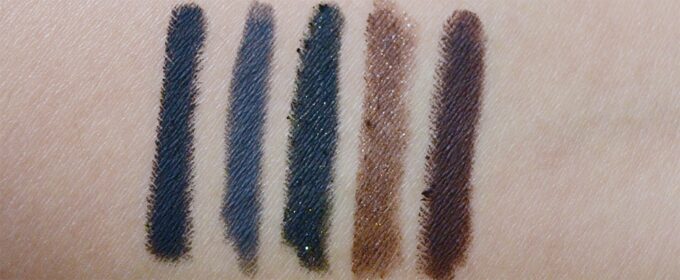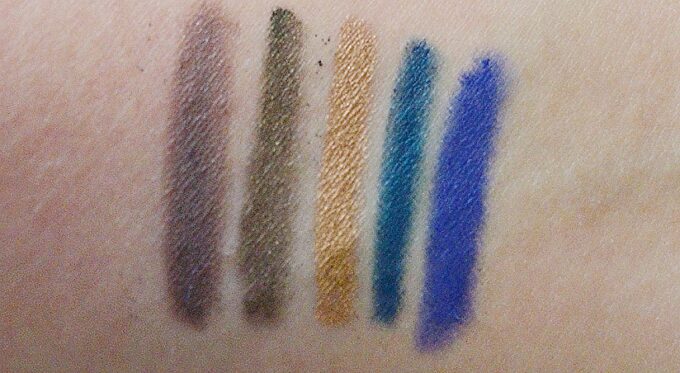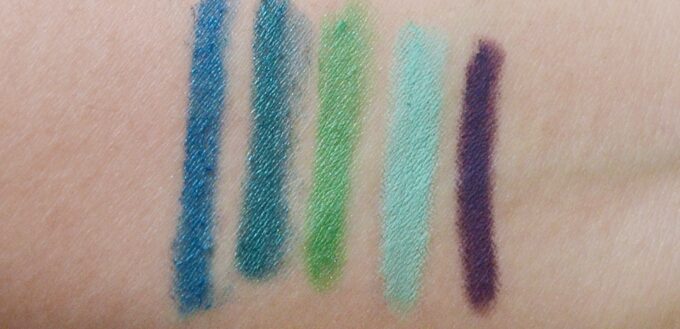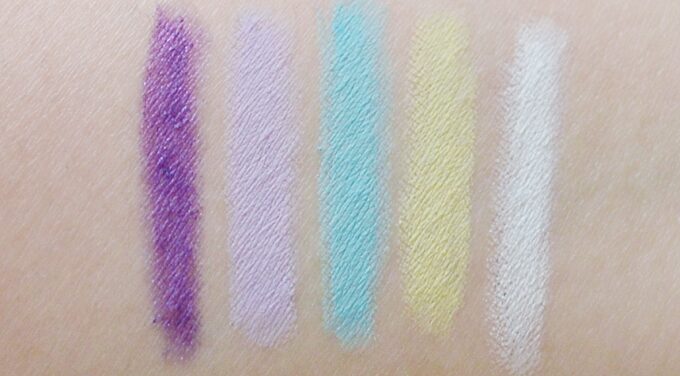 Some of these colours are difficult to find elsewhere and the best part is that it has Make Up For Ever's unique and superior formula that has been tested over the years. The pencils are very pigmented, and vibrant – a quick swipe of the colour gives off a very impressive colour payoff! Furthermore, the long-lasting formula will not move, budge, or smudge, until you take it off. I've tried running water over it, smudging it with my fingers and there was absolutely no movement! Even though these stay on your lids without budging, it's just as easy to remove at the end of the day, with a bit of micellar solution.
With 20 colours to choose from, it can get pretty daunting. Fortunately, Make Up For Ever's got you covered with the limited edition Make Up For Ever Festival Faves ($58, available here) which features 4 shades handpicked by Charli XCX. At the time of writing, unfortunately the set has sold out on the Canadian site (hopefully it will be restocked!) but may be found in-stores.
What do you think of the new AquaXL eye pencil? Which colours are you mist interested to try?