Halloween is such an exciting time of the year to go all out with your DIY costume, and show off your makeup skills. The number of YouTube videos dedicated to the "zipper" face look, or easy-to-recreate DIY costumes (i.e. crayola squad anyone?) makes this time of the year a time to pull out all the stops for your final creation.
If you have been so busy that you haven't spared a second to coming up with a costume idea, or have left the research to the very last minute, Make Up For Ever has teamed up with Sephora for its annual Glam to Ghoul campaign, with six (6) incredibly easy-to-recreate looks. They are the perfect fall back plan if you don't have a costume and still have a few parties to go to. Just a few makeup bits, and you're good to go!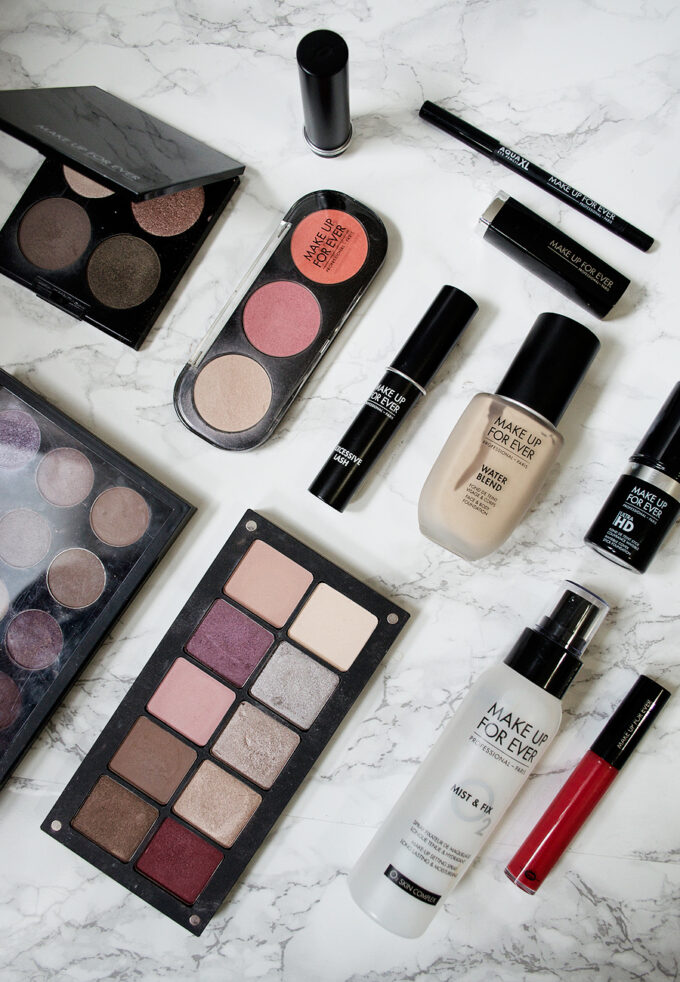 The good news about these looks is that you won't need to run out to Sephora to buy any new item because you probably own most of the pieces required to recreate the look. The best part about recreating a makeup look is that you can customize the colours to your liking and preference which is what I did. I had so much fun recreating these looks and the easy-to-follow, and step-by-step video guides from Make Up For Ever helped me pull off not just one but two looks for different Halloween parties I'm hitting up this year!
For a limited time only Make Up For Ever is showcasing the PRO only Special Effects products at Sephora! You can find all the products to recreate that perfect Halloween look here!
The Glampire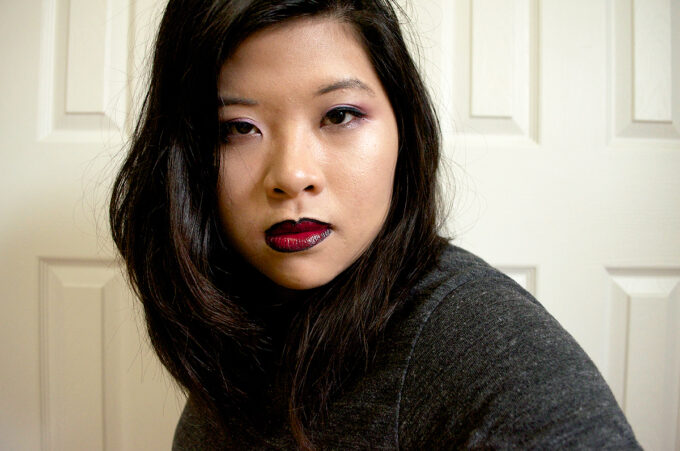 I immediately wanted to recreate this look because of how easy it looked when I watched the tutorial. I love the colours used on the eyes, and this particular combination is one I love to wear often because of how complimentary it looked against my skin. For this look, I stuck with my natural skin colour rather than going with a lighter base. I used two layers of the Make Up For EverUltra HD Foundation Invisible Cover to achieve a "flawless" skin look that doesn't look too fake or cakey. I need it to last all night and not melt off!
In order to recreate the chiselled cheekbone, I used a combination of heavy contouring and highlighting. I really went to town with the Make Up For EverArtist Shadow I526 Pearl Beige (from the Fifty Shades of Grey collaboration) as my highlighter, and did several layers of it on the cheekbones. Instead of using a regular contour powder, I opted for a taupe grey eyeshadow for a deeper contoured look with the Make Up For EverArtist Shadow ME612.
For the eyes I opted to use a few Inglot eyeshadows as I didn't have the exact colours used in the tutorial. I used Inglot Freedom Eyeshadow in the shade #S14 all over the lid and a bright burgundy (#449 Pearl) which gives it a "bitten" like effect. I used the same matte black Aqua XL eyeliner to line the lashes, and topped off with two generous coating of the Excessive Lash Mascara on the eyes.
I used a matte black Aqua XL eyeliner to line the lips and used a combination of two lip products from Make Up For Ever to achieve a very similar colour used in the tutorial. I started by applying the Artist Rouge Lipstick #C506 and layered the Make Up For EverArtist Plexi-Gloss #400 to give it that stained look and a vampy look to it as well! To finish it off, I sprayed a generous amount of the Mist & Fix to ensure that the makeup is locked up nice and well.
The Elegant Goddess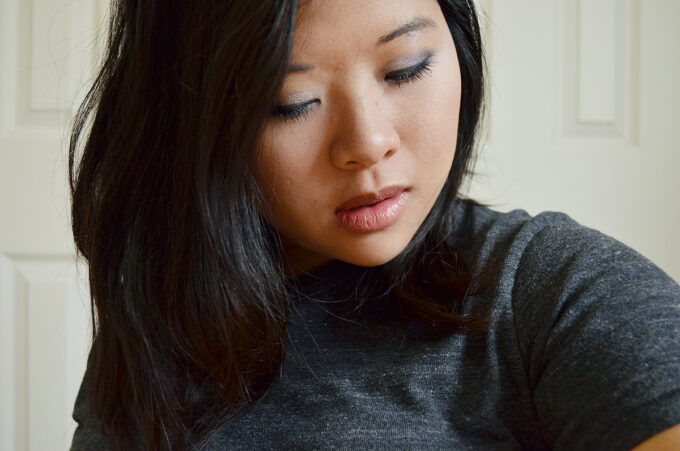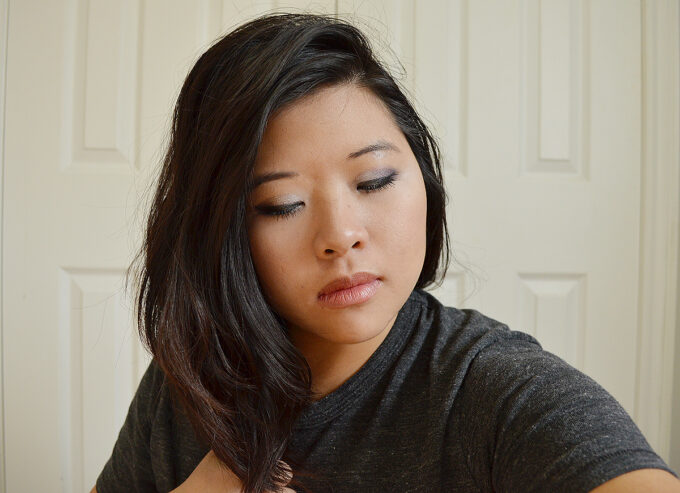 The Elegant Goddess look is something I felt a lot more comfortable wearing to party with my co-workers and more mature colleagues. It needed more work on the costume side to make it look like a Halloween look, rather than a party look however it was far more appropriate to wear to the office on October 31.
I turned to Inglot one more time as I already own a silvery eyeshadow so I didn't need to go out and buy a new one. I used Inglot#448 Eyeshadow all over the eyes, and the MAC Carbon eyeshadow, a matte black, on the crease. I proceeded to apply the Make Up For EverWater Blend foundation all over for a lightweight and skin-like finish.
I wanted this to be more of a day-time look and used the costume to do the talking. I used a matte black Aqua XL eyeliner to line the lashes, and topped off with two generous coating of the Excessive Lash Mascara on the eyes. I'm a big fan of the Rouge Artist Natural N4 so I used that all over the lips for an easy-to-wear day time look.
I had a really lovely silver crown from a party I went to a couple of years ago that matched my makeup look. You can easily purchase an inexpensive accessory from Aldo Accessories to achieve the same effect!
What was your favourite look from the Make Up For Ever #GlamtoGhoul campaign?
---
Disclaimer:
This post features product(s) provided for editorial consideration. All opinions are my own. For more information about my review policy, please
click here
.
---