The arrival of warm weather meant colourful things are moving to the front of my closet, and that I can get a little more bold and creative with my makeup (Which as you know, is not my thing at all!) Imagine my excitement when I heard about the new lip glosses from Make Up For Ever Artist range – a range of bold, colourful shades that probably came in 50+ shades – I knew I was in for a treat!
The new Make Up For EverArtist Plexi-Gloss ($23, available here) is a range of high-pigmentation, long-lasting, and high-shine lip glosses. Available in 35 tame to colourful hues with both sheer and opaque colour payoff, the hardest thing to do is choose which of these you should treat yourself to. The range actually features only 35 colours so I fell a bit short of my prediction, but still more than enough to choose from!
I'm not the biggest fan of lip glosses – often times I come across sticky formula's that I immediately chuck out because, well sticky lipglosses are not my thing at all! So if you were to ask me what my wishlist in a lipgloss looks like, it would go in the following order:
No stickiness – I cannot stand hair sticking to my lips – really, who can?
Lasts a decent amount of time – I'm a reasonable person when it comes to dealing with how long lasting a product is, but please, nothing that disappears after 5 minutes
Colours that can be worn on its own or can build up the opacity – I like variety and options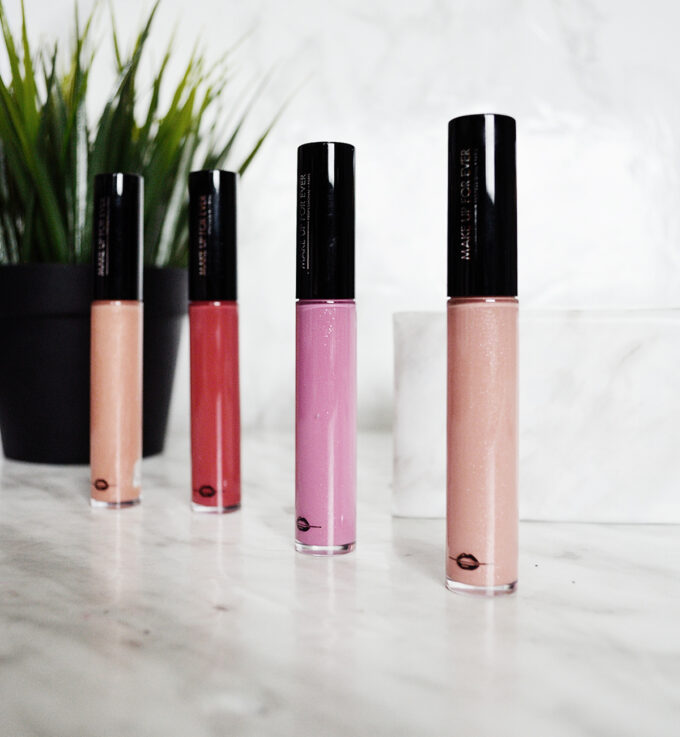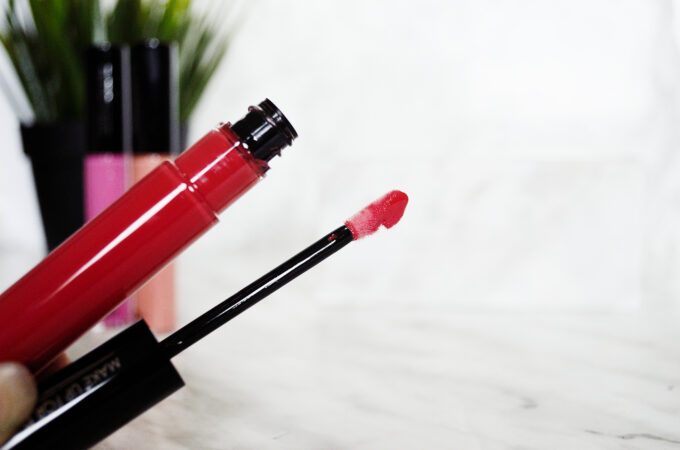 I can confidently say that the new Make Up For EverArtist Plexi-Gloss ticks all the boxes. Although I was initially very surprised at how thick the formula felt on the lips and was almost ready to say "Oops, a total pass for me" I'm glad I decided to give it a try. Although I'm still not convinced that the sticky formula is doing the product any favour, I have to admit that it sits so comfortably on the lips that I eventually forgot that it's there. What also impressed me was how pigmented and glossy my lips looked without looking fake. You know how sometimes the shine on a gloss looks too much? Well, not the case with the Make Up For Ever Plexi-Glosses! The shine is all there, but it won't make you look like a beginner to makeup who ended up swiping one too many layers on the lips.
The unique wand itself is worth talking about. First of all, the wand is designed by the pro's and feature a bendable "superflex" applicator that allows the wand to properly hug the lip and apply the gloss precisely. The super-loaded split-tip has a unique contour to sweep on the ideal amount of lip gloss on the lips allowing for just the right amount of product which sounds pretty legit to me!
Overall, I think the Make Up For Ever Artist Plexi-Gloss is worth while trying out if you are picky with your lip glosses. If you enjoy non-sticky formula and want to get the shine and pigmentation, this could be something you might want to check out the next time you're in Sephora!
Now it's your turn! Have you tried the new Make Up For Ever Artist Plexi-Gloss? As always, I'd love to hear your thoughts! Share with me comment section or through Twitter or Instagram!
---
Disclaimer:
This post features product(s) provided for editorial consideration. All opinions are my own. For more information about my review policy, please
click here
.
---