I would be lying if I told you a new mascara launch from Make Up For Ever is not exciting enough to write about. I'm pretty excited to try anything new from Make Up For Ever because their products do exactly as they say they do, and do such a good job at it too. I've come across one too many brands, both high-end and drugstores alike, that seem to be far more interested at hyping up a product rather than selling good products to begin with.
The new Make Up For EverExcessive Lash Mascara ($31, available here). The newest mascara offering from Make Up For Ever is a step up from their previous best-sellers – including my personal favourite, the Smokey Extravagant Mascara, featuring a volumizing, clump-free, and ultra-black striking formula that stays on and lasts, giving you that instant "false lashes" effect.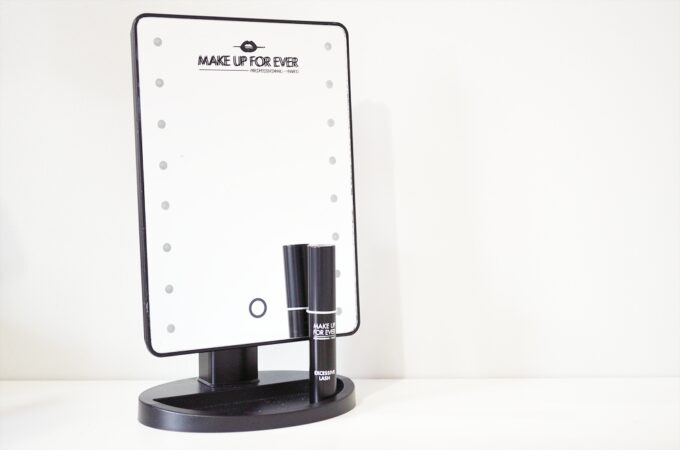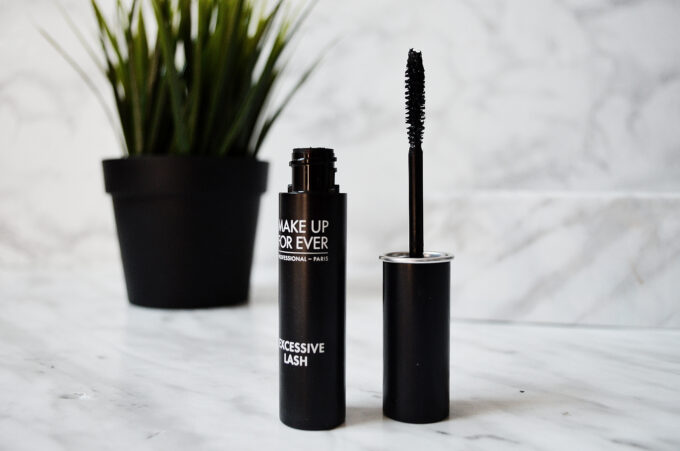 The new Make Up For EverExcessive Lash Mascara has a much smaller brush than the cone-shaped wand I am used to with the Smokey Extravagant Mascara ($31, available here) but the new thinner brush is designed to be small enough to apply the product (with comfort too, so you're not accidentally poking yourself!) from the roots of the lashes, and all the way to the tip for more volume. The brush has red and black fibres, the red fibres is used to pick up the formula, while the black fibres comb and separate the hairs giving that instant drama look that's both natural. The brush evenly separates the hairs, and I didn't have any issues with clumping or smudging. When I am finished with this product, I'm saving the brush, because of how good it is!
The Excessive Lash formula is one of the best that I've come across with, and that's having used (and been disappointed by) high-end mascara offerings including YSL Babydoll, Buxom Lash Mascara, and Dior Diorshow and Benefit They're Real mascaras. The formula is infused with carnauba and beeswax which works to instantly hugs and thicken the lashes, while providing nourishment. The combination of complex creates a protective, flexible coat that is guaranteed (their word, not mine!) for a flake-free wear. The final piece results in a very dramatic, volumizing, lengthening, fuss-free lash effect that does the job even for someone with short, straight lashes! The formula isn't as watery as the Smokey Extravagant or Smokey Lash so if that had been something about the product you had struggled with in the past, this is something to get excited about!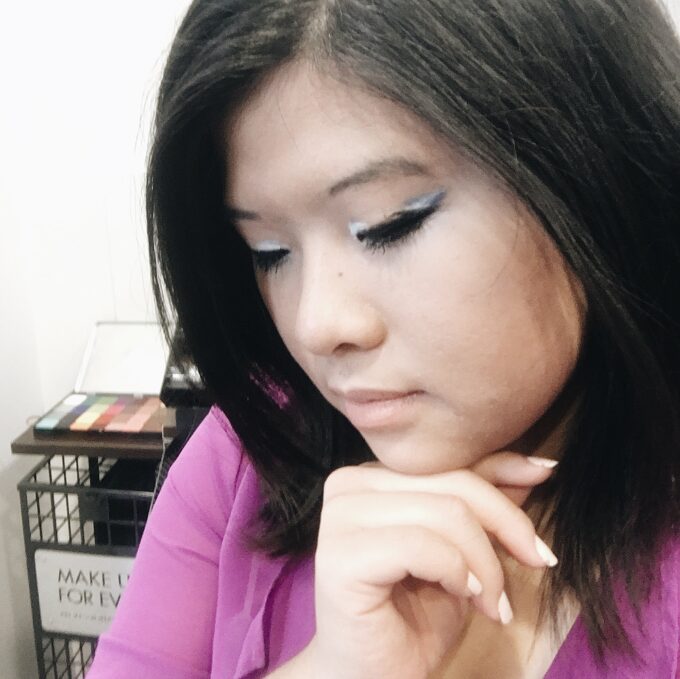 In the last couple of weeks of August when we had some very hot and humid days, I was impressed to see that this mascara hadn't smudge one bit, unlike the Smokey Extravagant Mascara where you could see the tell-tale sign of the formula melting off and smudging onto the skin underneath.
This Make Up For EverExcessive Lash Mascara has quickly replaced a lot of my favourites and remains to be one of my favourite go-to of the moment, and I feel like I'm not the only one!
Have you tried the new Make Up For Ever Excessive Lash Mascara
---
Disclaimer:
This post features product(s) provided for editorial consideration. All opinions are my own. For more information about my review policy, please
click here
.
---