Oh yes, Fifty Shades of Grey. A book/movie that everyone either hates or love. The book? Couldn't get past page 25. The casting? Meh. But Make Up For Ever totally saved the day with these Fifty Shades of Grey makeup sets!
One of the four Sephora-exclusive sets available from the Make Up For Ever x Fifty Shades of Grey collaboration is called Give It To Me ($90, available here), an aptly named set which boasts few of Make Up For Ever's latest innovations and best-sellers. This limited edition set is encased in a chic gilded keepsake box with a hidden box (No Christian Grey toys included). The plastic blister that keeps the products in the case can be removed so you can fit in any trinkets/valuables organized.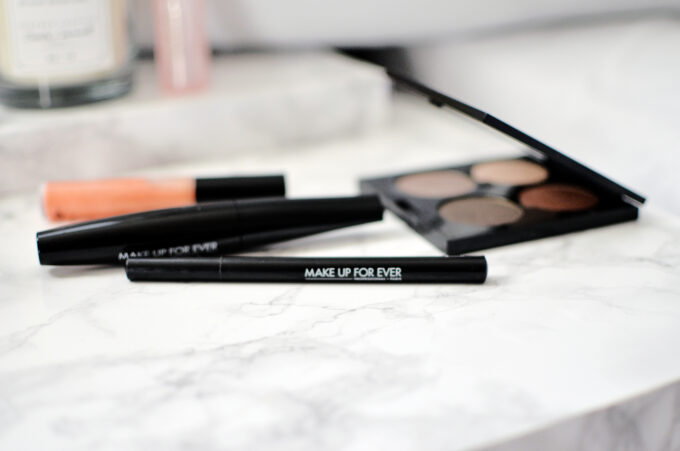 The inspiration behind the set is Ana's own transformation as she gets involved with Christian Grey. The set includes several of Make Up For Ever's best selling products including:
4 Artist Shadow Palette in I514, S556, ME612, and I628
Graphic Liner
Rouge Artist Natural N4
Lab Shine Lip Gloss D14
I've tried a number of products included in the set before so I was quite familiar with the quality of the products. Unlike the movie, there is nothing risqué about these makup sets. Just so you know (and you know that I would do the math here), if there's anything you wanted to try out from Make Up For Ever (even if it is just 1-2 products) and they is included in this set, you should absolutely go ahead and get this one. Everything included is full-sized products! For what it costs, this set simply offers the best value for your bucks. Let's break down the value of this set and compare how much it would cost otherwise to purchase separately.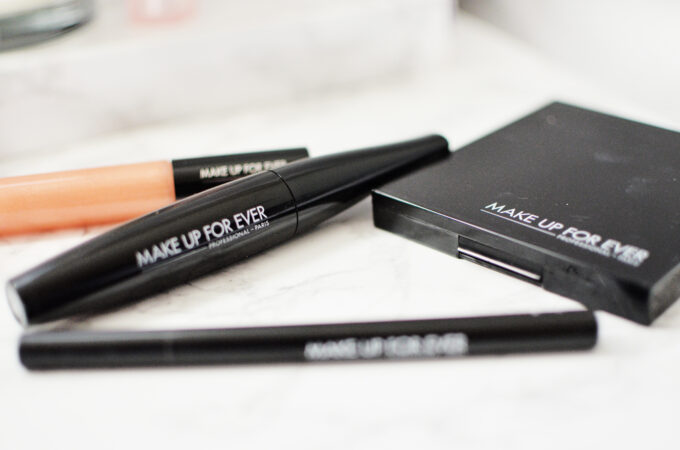 The set retails for $90 but has a retail value of over $180, which is quite incredible for what you get! You get everything for the eyes and lips, and the colours do appear to work on most skintones. Fair, medium or darker-skinned ladies can certainly rock all the shades. If you have not tried the Artist Shadow, I highly recommend you should! I've raved about these eyeshadows before: The formula which lends itself to the outstanding texture, colour payoff, and pigmentation, the variety of shades (210) and five finishes (matte, satin, metal, iridescent, and diamond) as well as the build-your-own concept which ensures that you have only the colours you want!
If you are looking to try a high-end mascara for the first time, I'd recommend the Make Up For Ever Smoky Extravagant Mascara. This product is my holy grail – formula that really stays on all day (and also easy to remove too)? You can bet that this is on my repurchase list! The great thing is that the full-sized is included in the set!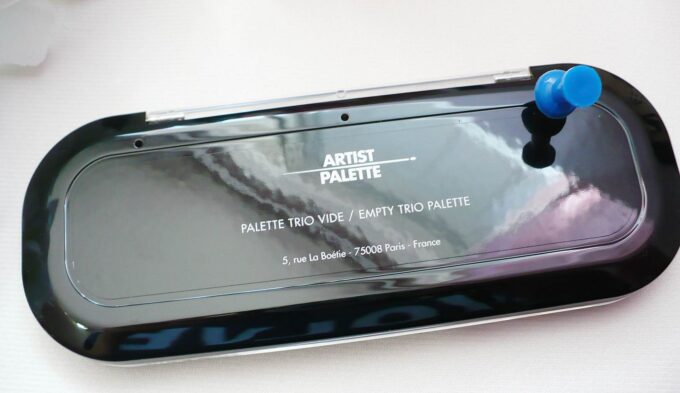 Both the lipstick and lipgloss are the perfect combination for a beautiful neutral lips. Though I'm not much of a gloss person, the fine gold shimmer in this pink tube seems to perk up the lips. Though I have yet to try Make Up For Ever's new Graphic Liner, if my experience with the Aqua Eyes and Ink Liner is anything to go by, I'm very excited to give this a go!
Now it's your turn! Have you tried any of the products included in this set? Will you be seeing the new Fifty Shades of Grey movie? As always, I'd love to hear your thoughts! Share with me comment section or through Twitter or Instagram!
---
Disclaimer:
This post features product(s) provided for editorial consideration. All opinions are my own. For more information about my review policy, please
click here
.
---