I'll admit it, it's about 5 days to Christmas and I have yet to shop for gifts aside from my Secret Santa. I'm usually a little more organized than this but post-vacation me has been feel more lethargic than usual. The Great Boxing Day Scare of 2011 left me terrified of malls during this season so I've just been relying on good ol' online shopping to do the trick. Fortunately, there's a couple of last minute value sets that Fresh has come out with to give the illusion that you spent a long time looking for the gift for your loved one. Grab the FreshPicture Perfect Mask Set ($61, available here) at Sephora before it sells out!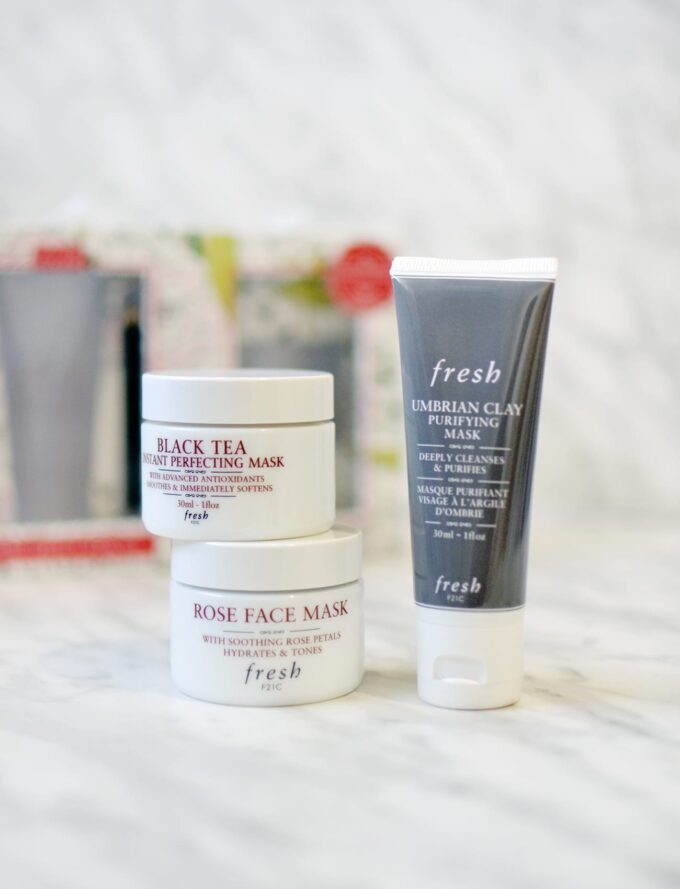 The FreshPicture Perfect Mask Set comes with 3x30ml face masks in a see-through "colouring book" style of packaging. Although I didn't colour this lovely container, I did find it useful as a jewelry storage solution. The three separate slots slides out upwards and has a clear window to allow you to see the items stored inside.
Getting back to the FreshPicture Perfect Mask Set, included in this value set are the following masks:
Rose Face Mask ($30-75, available here)
Umbrian Clay Purifying Mask ($30, available here)
Black Tea Instant Perfecting Mask ($112, available here)
For those who pay attention to or care about the value in this set, you'll notice right away that this is a pretty impressive pack that will be sure to please its recipients. If you need to pick up a budget-friendly stocking stuffer or last-minute Secret Santa Gift at a budget, I would suggest for you to check out this set (among the many that Fresh released for the holiday season) and do splitsies with the content included.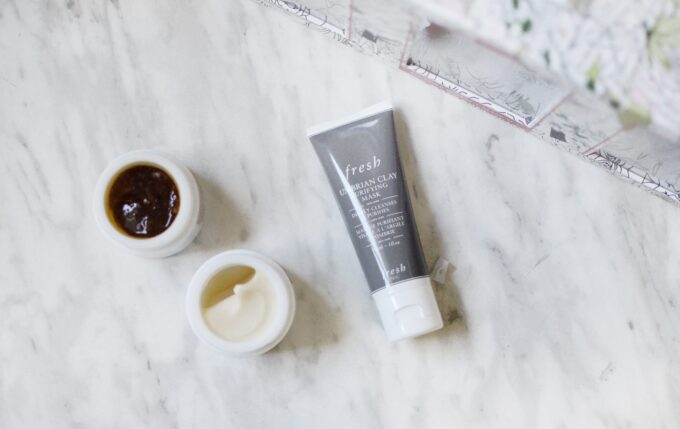 Of the three masks included, I've only tried the Rose Face Mask ($30-75, available here). I'm quite familiar with Fresh's face and lip products so I feel pretty good about the other two. The Rose Face Mask contains bits of rose petals and although the colour might make you do a double-take, the result is mighty impressive. My skin loves anything with rose in it (especially rosehip oil) and so this gel-based mask gave my skin a very nice supple finish and I can feel a difference after applying the mask. It's a staple of mine during the winter season.
The Umbrian Clay Mask ($30, available here) reminds me of the of my favourite origins charcoal mask and I'm pretty keen to try this out. This deep-cleansing clay-based cleanser is going to be a staple of mine in the future as I try to stretch the result of my recent microdermabrasion and peel treatment as long as possible.
The Black Tea Instant Perfecting Mask ($112, available here) is another new one for me. Its black tea base is also infused with kombucha, the latest "it" drink. The velvety, whip cream-like texture means this applies more like a moisturizer by the way it just glides on the skin and leaves the skin feeling freshened and nourished but not much else.
Fresh products tend to lean on the more expensive side so at $61, this is probably one of the pricier value sets I've seen around. It does work out to be $20/mask which does make it cheaper than buying them separately. Your mask-loving friend will probably swoon and consider this their best gift yet. If you're shopping for yourself, I think it's always nice to try a few on the go at once and figure out which ones you like best.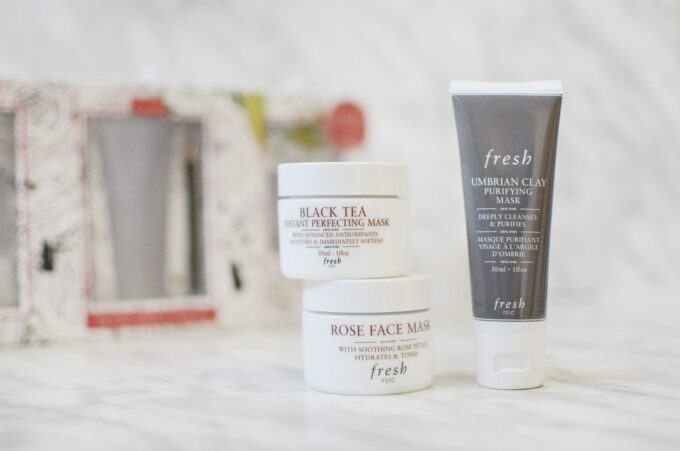 Fresh's products are geared towards those with more sensitive skin so if you're in the market for a new regimen or treatment to try out, this could be worthwhile looking into. Sephora is quite generous with their samples so you can always see if it's the right skincare routine for you.