Make Up For Ever has just launched a new range of lipsticks, the Make Up For EverArtist Rouge ($27, available here) which is a range of 45 lipsticks that's going to make you want to add not just 1, but 2, 3 or maybe 4 of these to your shopping basket!
Over the years, I've tried and tested many lipstick formula, high-end and drugstore alike, finding my favourite formula and shades in both. Even if you are satisfied with just that one lipstick colour and formula you always repurchase and stay loyal to (teach me how girlfriend!) the new Make Up For EverArtist Rouge is going to make you question "the one".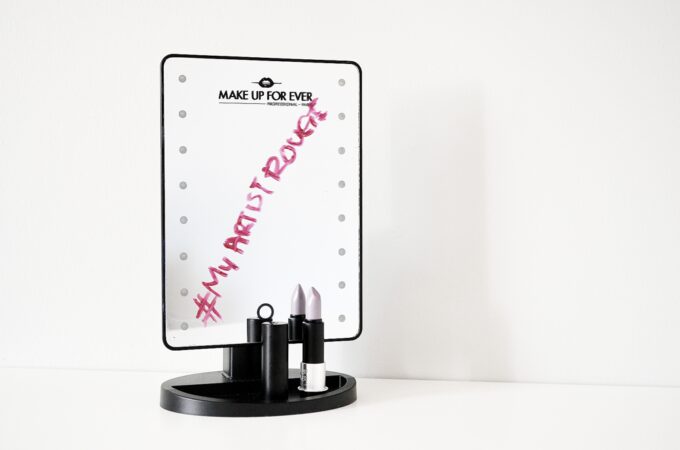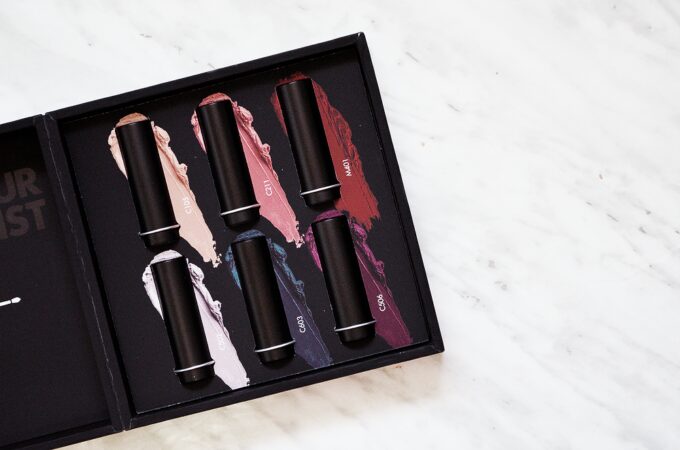 The new Artist Rouge has a really fun look going at it – housed in a black metallic tube with a sleek silver band that reveals the Make Up For Ever logo embossed on it, the whole look has this unique industrial look. It's really fun and totally out there considering the very delicate, and elegant packaging we often see lipsticks in.
Available in an incredible 45 shades that encompasses 5 different colour schemes (Nude, red, pink, berry, or "artistic"), the Artist Rouge is another well-thought out range of lipsticks that really nails it when it comes to the formula and shades. There are two finishes, creamy satin, and mattes which may not be as numerous as finishes you might have come to expect from a brand that consistently outdoes other brands in other departments, but you probably don't need more than that. In total, there are 31 creamy satin, and 14 velvet matte colours – enough to satisfy even the pickiest of them all!
The formula is possibly one of the best I've come across and I don't say this lightly. There are often times when I love the formula but hate the wear or the colour is just off, or vice-versa. I'm sure you've come across this struggle one too many times as well! When you first apply the lipstick, there's no scent or taste, which is something that makes me excited to recommend to you! The key differentiation between this formula and previous Make Up For Ever lipstick formula is the pigmentation – with 25% more pigmentation than the original Rouge Artist. That means one swipe deposits an opaque colour on the lips though if you prefer a bolder look, you'll want to apply a couple of layers.
There's some magic going on in this formula – whatever oils they used in this works so well that you can almost "taste" it! It sits there and you immediately forget that you've got anything on the lip. It doesn't feather or transfer and wears long enough that when it does fade, it leaves a touch of colour on the lips. This way, it doesn't look very obvious when the lipstick gradually wears off.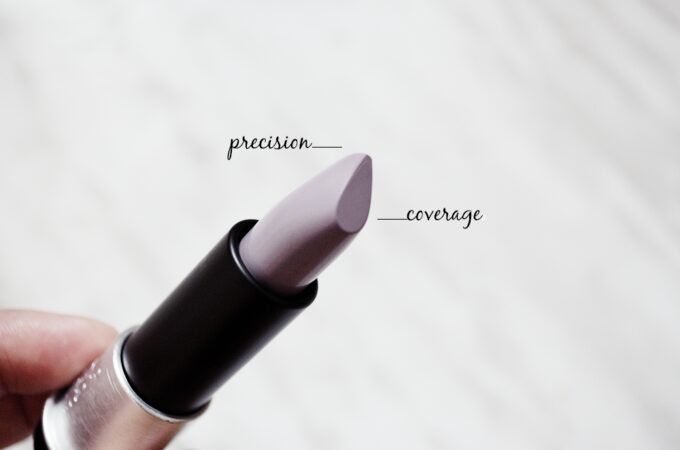 The shape of the lipstick itself is a testament to how much the product was designed for the best comfort and application – the teardrop tip is different compared to ones that we've become used to. The teardrop serves two purposes: 1) the tip is precise application, almost like a lipliner, and 2) the fat droplet is for coverage. The application is creamy and smooth – it just glides so easily on your lips – You can really tell the difference when you apply it yourself.
There's a selection of highly vibrant shades to choose from. To make this launch even that much more exciting following the previous AquaXL collaboration with CharlieXCX, Make Up For Ever has joined forces with Icona Pop and released two limited-edition shades (which you can see in the swatches below): a velvety matte deep red (M-401) and a creamy, dark blue (C-603).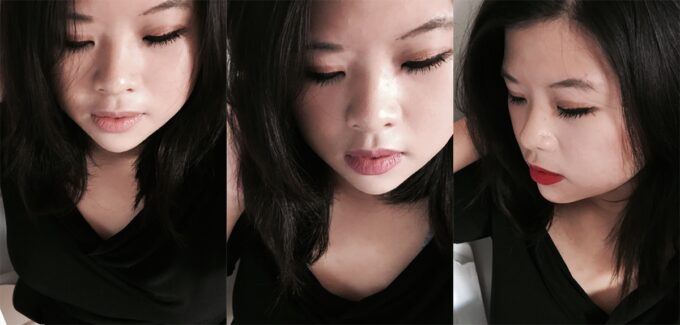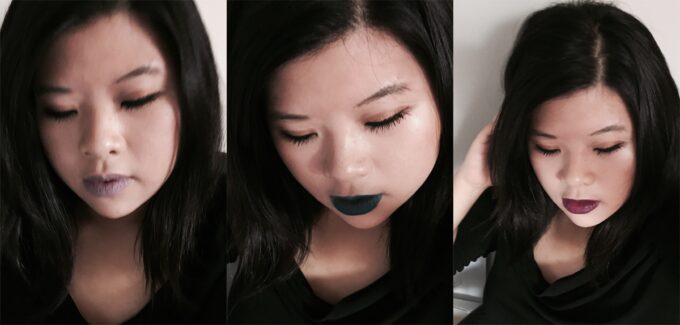 The colours I received includes a shade from each of the colour family. The shade C105 is a touch too beige for my preference though M401 is the classic bold red lip that you'll want to rock all day! If you can't choose a colour, the nude shade, C211 was designed to be universally wearable with its unique blend of pink and brown hues. Here's a nice little matrix that was included in my press package to help you choose the best colours to buy!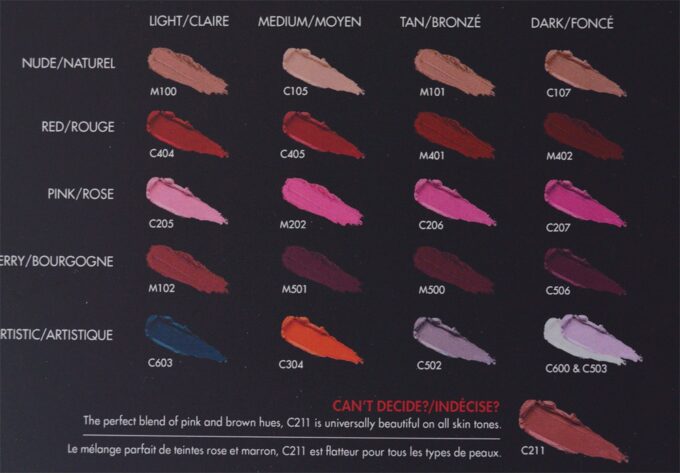 The six shades that I have tested have a phenomenal consistency across the board with just enough lustrous shine to it. It's one of those formula's you can put on and not worry about until lunch time. It is low-maintenance, and requires very minimal touch ups (if any) and considering not too many brands out there make them this good these days, you'll want to try it out yourself!
Have you tried the new Make Up For Ever Artist Rouge? Which shade would you try out first?
---
Disclaimer:
This post features product(s) provided for editorial consideration. All opinions are my own. For more information about my review policy, please
click here
.
---