For those of you who follow beauty news and blogs quite religiously will know that this is the time of the year when things are about to get quite busy. New launches and holiday previews are about to hit us full force so keep get your wishlist and bank account ready!
First up, we have the new Clarins Fall 2017 Makeup Collection to talk about. The collection features everything for the lips and eyes, and I could not be more excited about the colours they picked for this aptly titled collection. "Graphik" is the inspiration behind this Fall season for Clarins and focuses on the eyes with the launch of a new ink liner and bold hypnotic colours for the season.
The Clarins Fall 2017 Makeup Collection is available as of August 1 at: Shoppers Drug Mart • The Bay • Clarins.com • Nordstrom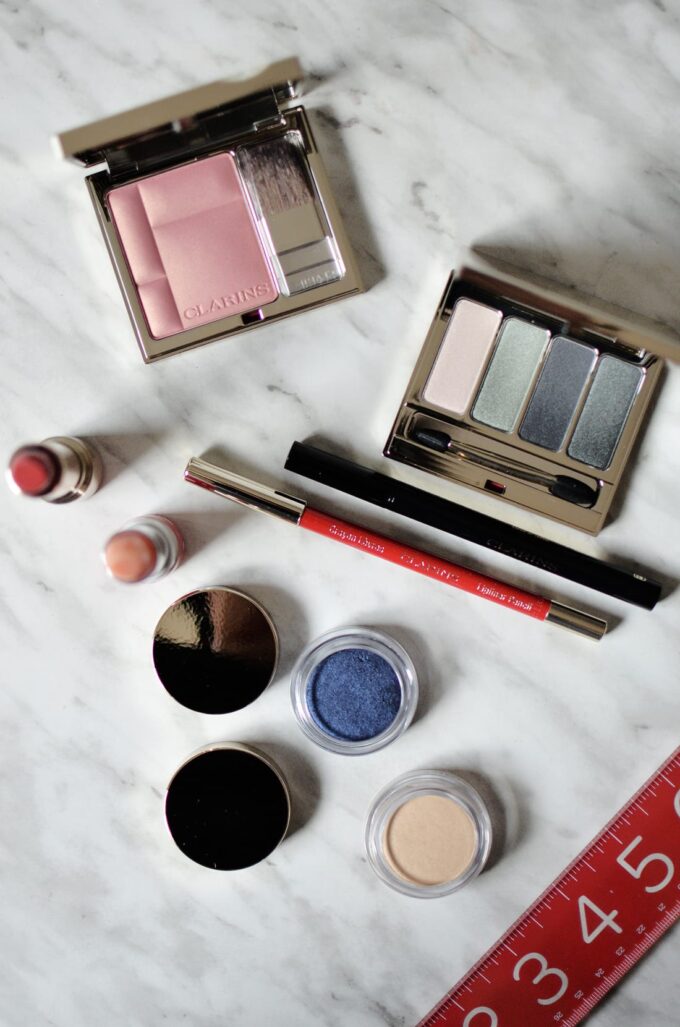 Clarins Fall 2017 Makeup Collection
The new Clarins Fall 2017 Makeup Collection features a combination of new product launches, limited edition colours, and colour extension to existing range so it's a collection where you can pick and choose a few things to add to your collection.
We have something for the eyes, face, and lips. Formulated with ingredients like carnauba wax, marsh samphire, jojoba oil, and bamboo powder, you can expect a highly impressive collection. Since this is a fairly comprehensive collection, here's a table of content to help you navigate! I'll also show case some of these products in separate reviews!
The Eye Makeup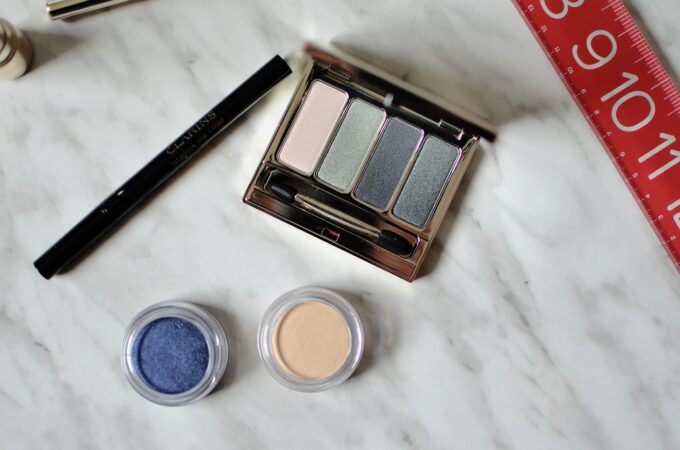 The star of this collection is the eyeliner which I am truly excited about. Sculpt and contour your eyes with the new ClarinsGraphik Ink Liner ($30, available here) with its carbon black colour guaranteed to deliver the "blackest" black colour on the lids. With its pointed soft felt tip applicator, the liner is easy to use for beginners and experienced makeup users alike. There is currently only one shade offered, #01 Intense Black, and here's to hoping we'll see more colours coming out with future collections!
This liner is very similar to the Make Up For EverGraphic Ink Liner ($29, available here) – they even share the same name, the StilaStay All Day Waterproof Eyeliner ($29, available here) and the Kat Von DTattoo Liner ($25, available here) but I would say is closest to the Make Up For Ever offering. Stay tuned for a comparison review of the above pieces!
We're also seeing a new permanent addition to the 4 Colour Eyeshadow Palette ($45, available here), aptly called "Forest" which features two autumnal green tones. I've never been into the green colour with my makeup, but this palette is giving me all the feels! Check out the eye makeup I created with this palette below!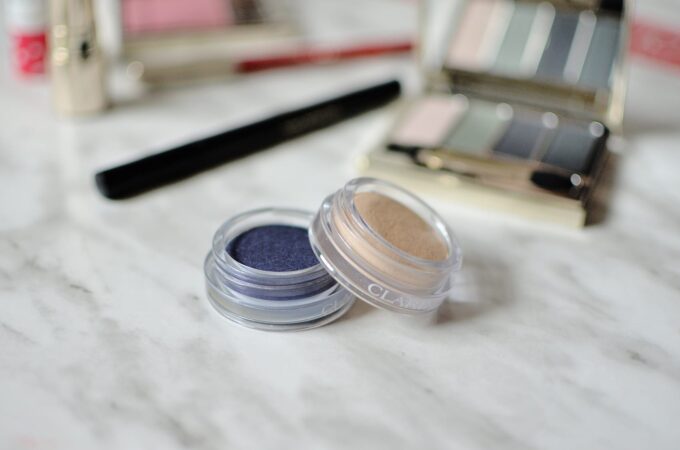 I've spoken quite endlessly about my love affair with the ClarinsOmbre Iridescente so I am so excited to see a slightly new formula, the Ombre Matte Iridescente ($26, available here) and two permanent shades in the range! Check out the pigmentation though – I cannot wait to rock #10 Midnight Blue in future makeup looks, especially for holiday parties! The two colours that are part of this launch are:
#09 Ivory – a luminous eggshell white
#10 midnight blue – a dark blue with subtle pearl reflections

The Face & Lip Makeup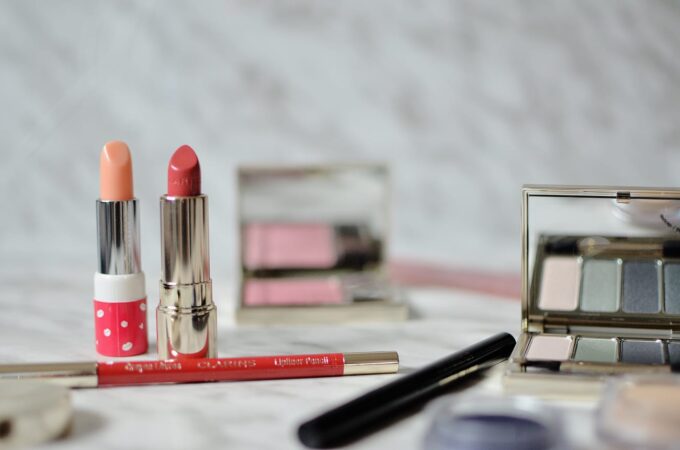 A well-rounded collection would not be complete with a face and lip product to finish everything off. There are some very exciting pieces to look through and if I could recommend one product to pick up right away, it would be the ClarinsBlush Prodige ($33, available here). The only reason this is high on my list for repurchase is because of its limited edition availability.
Although this colour looks fairly dupeable and almost unexciting in the pan, the golden-pink colour gives the skin the healthiest glow thanks to its golden iridescent shimmer. This warm pink colour provides a healthy, natural finish on the skin without looking too gaudy. Check out the golden shimmer in action below!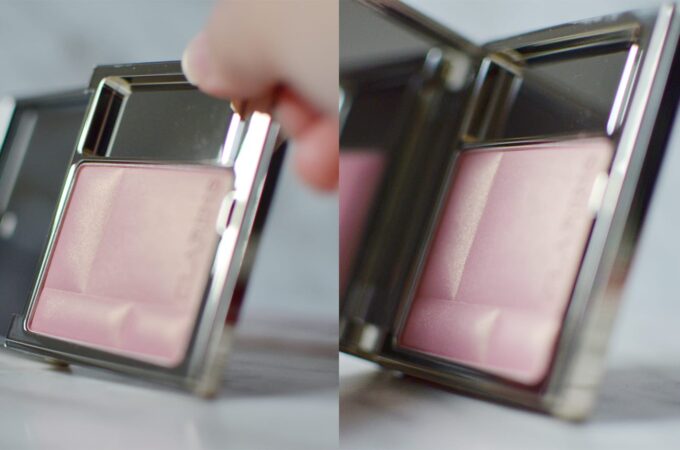 We also have 3 lip products to finish off this collection. Two new permanent Lipliner Pencils ($26, available here) have been added to the collection, definitely necessary as we start adding holiday parties to our calendar!
#05 roseberry – tender pink
#06 red – bright red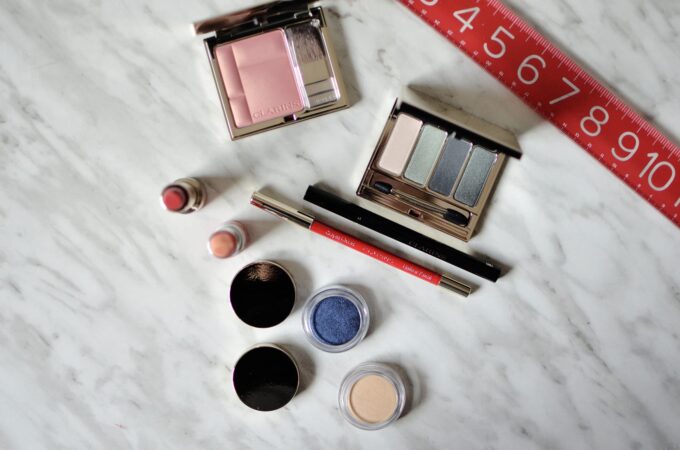 Three new colours have been added to the Joli Rouge Lipstick range ($28, available here) which is something that I can't help but be excited about. I love creamy, rich, moisturizing lipsticks and I appreciate the natural "my lip but better shades" with their satin finish that launched with this collection! The three new colours are:
#754 deep red – a deep intense red
#755 litchi – a dusty rose
#756 guava – a dusty coral pink
The Tender Moments Collection
Last but not least, we have a limited edition duo (I have one of the two), the Daily Energizer Lovely Lip Balm ($18, available here) and Skin Illusion Blush ($22, available here). The luscious lip balm offers lip care benefits – packed with cocoa butter and shea oil to nourish and repair. The formula is designed to be a "clever" product and will react to your lip's natural pH level and give you a custom colour similar to the DiorLip Glow.
The Skin Illusion blush is only available on Clarins' online website and is offered in three shades. The blush pot adapts to your natural skin colour with its intelligent formula!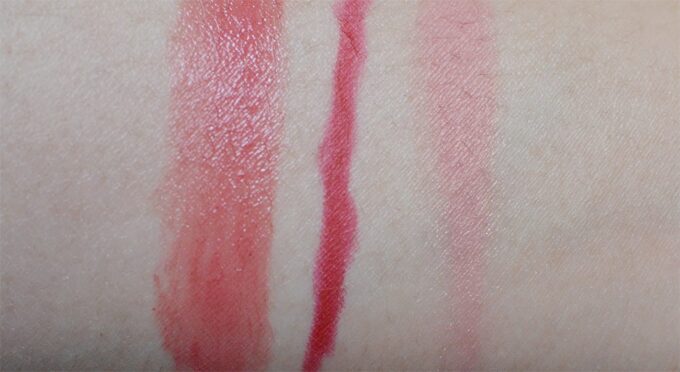 Makeup Looks
I couldn't wait to play around with these new formula and colours, particularly the makeup for the eyes as you can see below! Here are the two makeup looks I created with this collection.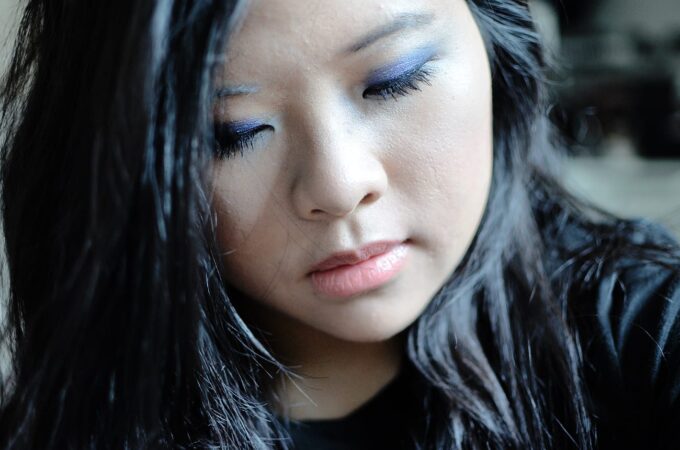 Eye Makeup:Ombre Matte Iridescente in #10 Midnight Blue all over the lid, a dark brown in the outer-v corner, and the highlighter shade from the 4 Colour Eyeshadow Palette for the inner corner
Mascara/Liner: MAC Extra Dimension Mascara, and Clarins Graphic Ink Liner
Foundation: Wet n Wild Photo Focus Foundation in Buff Beige
Blush/Bronzer: Essence Makeup Shape Your Face contour shade, and the Clarins Blush Prodige
Lips: MAC Cosmetics Lipstick in Pleasureseeker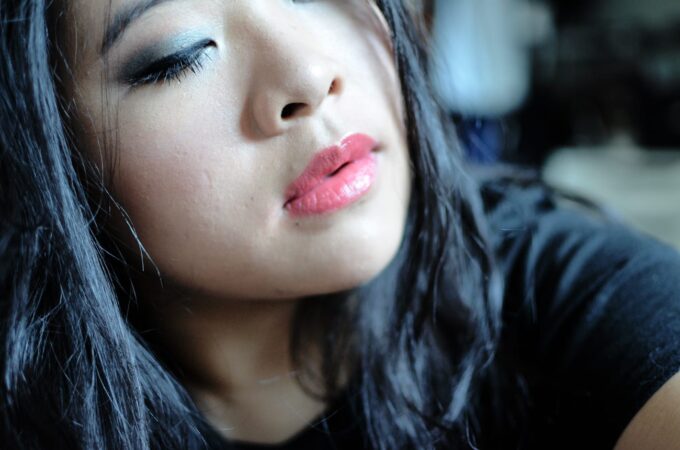 Eye Makeup:4 Colour Eyeshadow Palette light green shade all over the lid, the deep forest green in the outer-v corner, and the highlighter shade for the inner corner
Mascara/Liner: MAC Extra Dimension Mascara, and Clarins Graphic Ink Liner
Foundation: Wet n Wild Photo Focus Foundation in Buff Beige
Blush/Bronzer: Essence Makeup Shape Your Face contour shade, and the Clarins Blush Prodige
Lips: Clarins Joli Rouge in #756 Guava
Overall
The Clarins Fall 2017 Makeup Collection is a total win and brought out the best of Clarins' formula front and centre. Every aspect of this range has been a win and I'm really thrilled with the skintone friendly colours for the blush, lipstick and eyeshadows. Unlike a few previous collection, there hasn't been any major disappointments in the launch.
The Good: I appreciate that Clarins didn't go with the typical autumn jewel tones when creating the eye makeup collection. That seems to be the "default" setting for most brands and I love the new colours that aren't necessarily what you would immediately associate with the fall season. The greens were surprisingly wearable, and I foresee the midnight blue eyeshadow getting a ton of use during the holidays!
The blush is another winner – the warm pink means it is a colour that is easier to wear across different skintones! The golden shimmer is the icing on an otherwise boring colour!
The Bad: I'd really love to see more colours for the eyeliner and blush – I think the holidays is a time to play with colours you wouldn't normally wear, so it would be nice to see a bold shade or two as part of the collection!
If I could recommend a product or two…
This collection is such a winner that it was difficult to narrow down my picks. I would highly recommend picking up the Blush Prodige as it is limited edition and the Ombre Matte Iridescente in Midnight Blue if you're on a strict budget! I think these two products will get a lot of use during the season and even after the holidays!
Stay tuned for individual, detailed reviews on some of these items!
What do you think of the Clarins Fall 2017 Makeup Collection? Any products that caught your eye?
---
Disclaimer:
This post features product(s) provided for editorial consideration. All opinions are my own. For more information about my review policy, please
click here
.
---