When it comes to summer collections, Clarins has consistently brought out their A-game, with a carefully curated, sun-inspired range of beauty products that's going to keep you looking bronzed, sunkissed with minimal efforts. Although Clarins is more well-known for their skincare line, if the bits I have of their beauty range is any indication, you might want to keep an eye out for these!
The theme of this collection is aptly titled "sunkissed" features a combination of limited edition and permanent products and is available as of May 2016 at Clarins counters (Shoppers Drug Mart, The Bay, Sephora Online) across the country.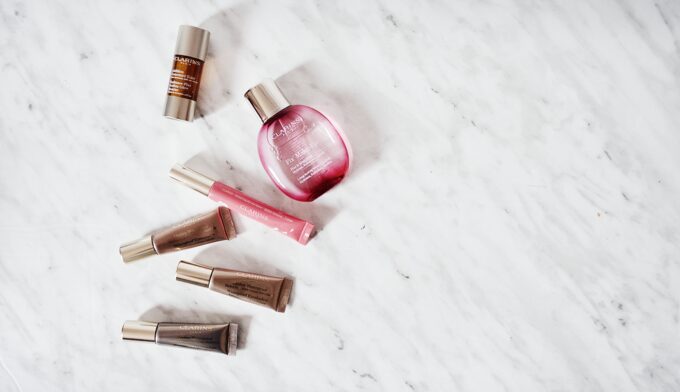 Instant Light Natural Lip Perfector
I have to say that I am just a little bit obsessed with this product – it's not part of the collection but one I have been reaching for constantly! The ClarinsInstant Light Natural Lip Perfector ($20, available here) may just be my favourite lipgloss, ever! Long-time readers know that I'm not the biggest fan of lipglosses, preferring the hybrid lipstick/gloss formula, or a regular lipstick. Ever since I got this lip balm/gloss hybrid in the mail, I have not stopped using or reaching for it!
The slim, tube packaging, with an angled sponge applicator (similar to the Too Faced Melted liquid lipstick range) applies colour evenly and makes it perfect to slip into your clutch, and leave in your car. The formula is probably one of the best lip balm/gloss hybrid I've come across – non-sticky, hydrating, and sits comfortably on the lips. The sheerer colour makes it perfect for layering, either on top of your lipstick, or underneath. Otherwise, wearing it by itself gives a lovely colour payoff as well!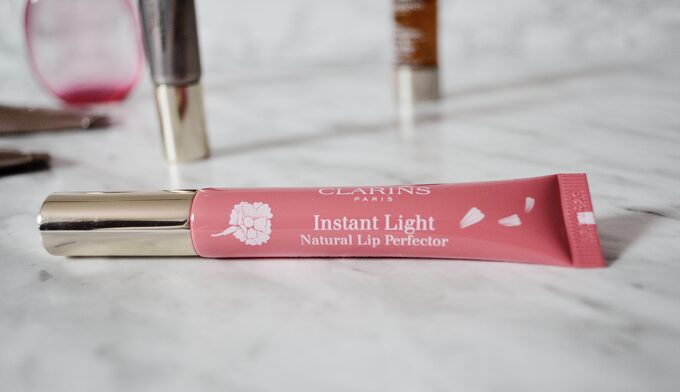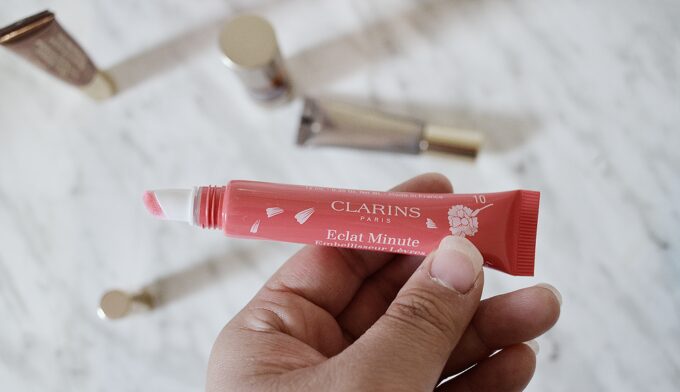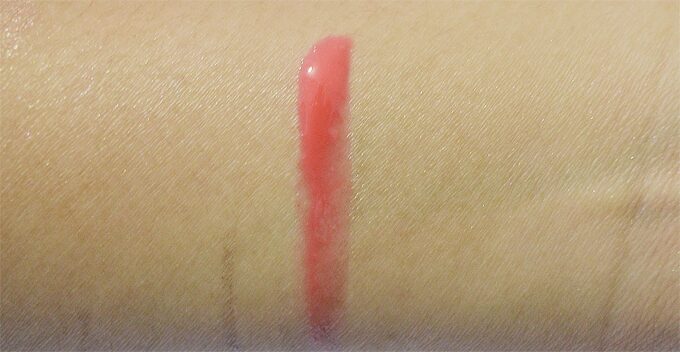 Fix Makeup
As someone who is constantly on the go, I love the idea of having a makeup setting spray handy for touch ups. Although Urban Decay's All-Nighter Setting Spray is one that most people immediately think of and has a lion's share of attention, the new ClarinsFix Makeup ($30, available here) is one to add to your list of things to try out. The packaging is somewhat unconventional – I would have not thought a glass bottle makes it practical or portable. But it does sit nicely on your vanity, so it almost encourages (or challenges, depending on how you see it) for you to wear it in the morning, at home because it will keep your makeup all day! It smells like roses too but not the overt so if you're allergic to fragrances, you might still get away with it.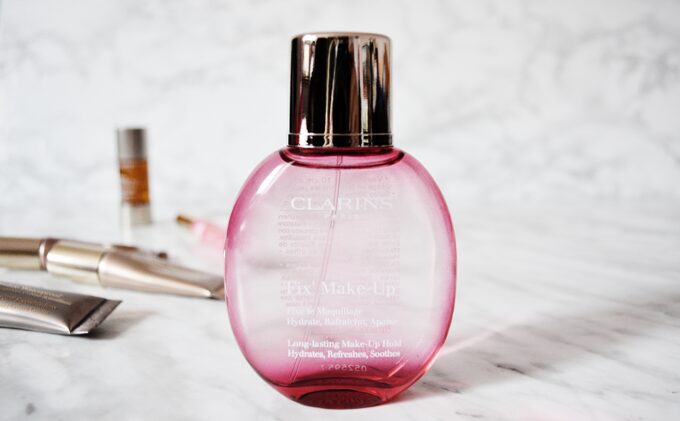 Radiance-Plus Golden Glow Booster
I am not adverse to the idea of getting a healthy glow on my skin because for the most part, my face is always a shade or two lighter than the rest of my body because of sunscreen. I have a bit of an obsessive habit to be reapplying my face sunscreen more often than the rest of my body – a habit that I need to fix because the sun doesn't discriminate!
Basically, what you do is mix your moisturizer with the Radiance-Plus Golden Glow Booster ($31, available here) and it gives you a light tanned look without that dreaded orange fake-bake look. Although it is a tiny bottle, rest assured the product lasts a long time! On my medium-tone, NC25 skintone, I need about five drops or so. If you are less tanned or has a lighter skintone, this product will easily last much longer!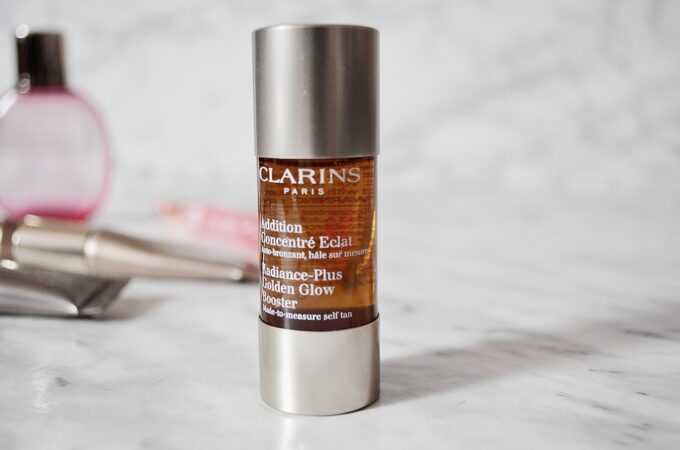 Ombre Waterproof Eyeshadow
I haven't been wearing a ton of eyeshadows lately and having three new cream eyeshadows handy definitely helps ease me back into the game. The new and limited edition Ombre Waterproof Eyeshadow ($24, The Bay) comes in four shades and has a silicone-like creamy texture that glides easily over the eyelids. It has a good drying time that gives you enough time to fix any boo boo but stays put once it's on! I highly recommend an oil-based makeup remover if you plan on using this because the waterproof formula really adheres to the eyelids.
All four colours are flattering on different skintones, but I find #01 Gold Peach, has a harder time showing up on my skin than the others. It may just be the case of the colour being too light on my tanned skin. The consistency among the four colours is to be commended. I find that using this as a base is unlikely to work since the eyeshadow cream dries to a finish that doesn't really allow for powder to adhere to it. For the most part, the colours apply evenly, although I find the lighter colours more prone to patchiness than the others. The shades are very shimmery, so something to keep in mind if you're not a big fan of that look!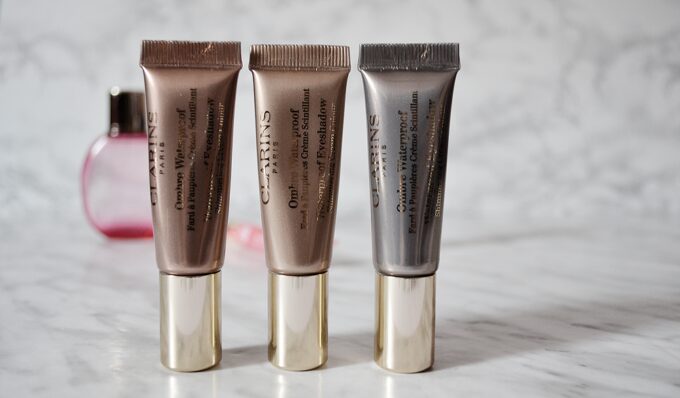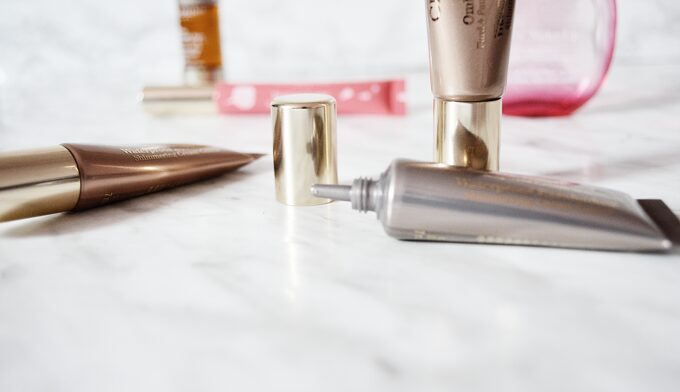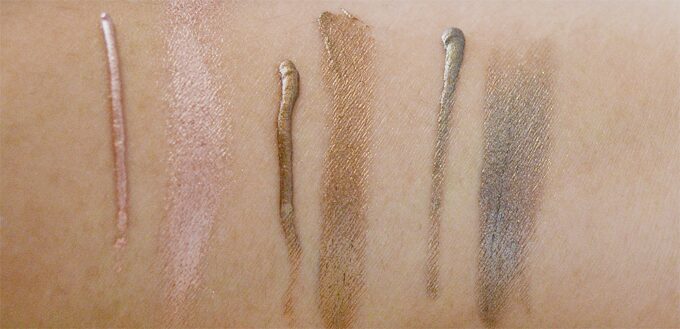 Which one of these Clarins sunkissed makeup look intrigues you?