I haven't gotten excited about a drugstore product in a while so when I keep hearing about the Wet n WildPhoto Focus Foundation ($7.99, available here) and the many lavish praises being rained down upon it, I was curious. I'm a foundation lover at heart and am willing to splurge or break a long-held "no-buy" policy for the sake of testing out a new formula out there.
I'm certain that this blog post is likely your 1207192 instance of coming across a Wet n WildPhoto Focus Foundation review so I will attempt at taking a slightly different angle in this post so you can get a more thorough review of the foundation.
The Wet n WildPhoto Focus Foundation caught my eye because it was the latest drugstore foundation that just seemed to work for everyone. Those with skintones that aren't exactly easiest to match love the colour selection. The formula is deemed to be very impressive. And I think everyone can agree that the price makes it at least, worth checking out.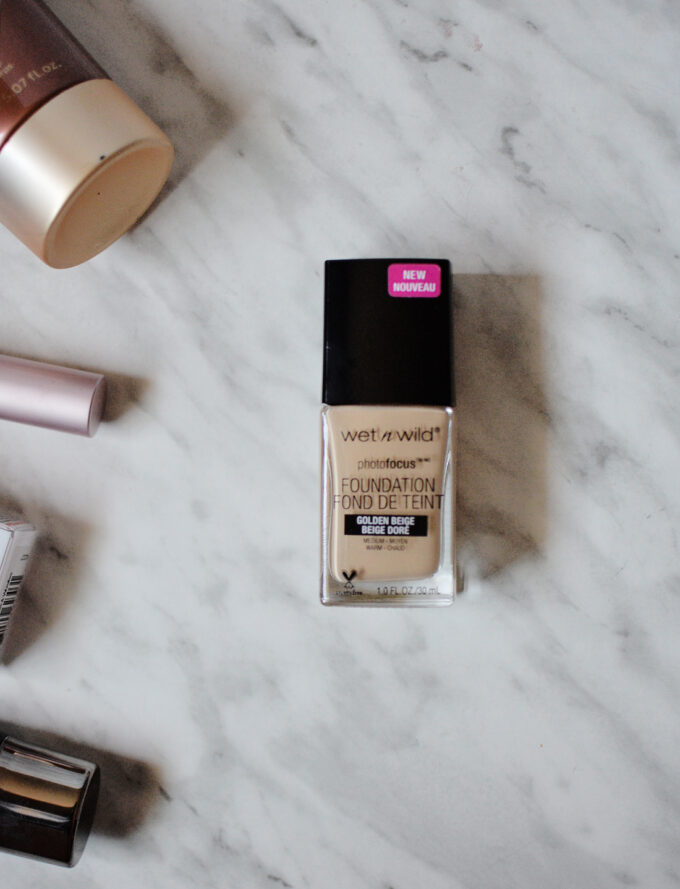 What I love about the Wet n Wild Photo Focus Foundation
The Wet n WildPhoto Focus Foundation comes in a square glass bottle and a paddle applicator. A strange choice considering how liquid-y the formula is. The formula does feel a little runny, but nothing that wouldn't be too difficult to work with using various tools like the beautyblender or a regular kabuki brush. Even with the beautyblender, I don't think the formula would get sucked up too much.
The application process was highly impressive. Using a regular kabuki-style face brush, I applied this all over the face and immediately I saw why people love this foundation. The coverage was medium-full, covering up pretty much 90% of all imperfections on the skin. It felt lightweight, looks natural and skin-like on the skin, and doesn't require too much product to achieve that level of coverage and satin-finish.
As I wore the foundation throughout the day, there isn't any build up or patchiness – it was a dream foundation. It looked good throughout the day as it did when I first applied it.
What needs work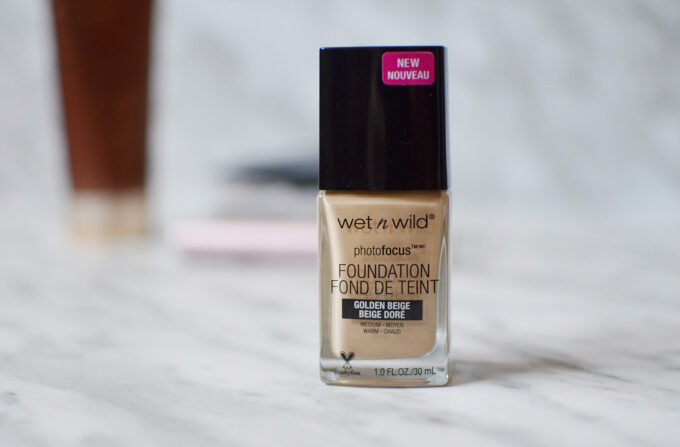 There are a number of shades available in the range; I also appreciate that Wet n Wild attempted, at least, to help with the foundation selection process by identifying the type of skintone/undertone that particular shade would work for. I picked up two shades:
The descriptions helped me narrow down my shade choices when shopping in-store.
For some additional reference, I wear the following shades in other brands:
What really prevented this foundation from becoming the drugstore foundation of choice for me was the colour match. Despite picking up Golden Beige and swatching it in-store, I found the colour to be a highly poor match once applied on the skin. There seems to be some oxidization which resulted in a bit of a pinker undertone. It looked unnatural on the skin so I tried mixing it with Soft Beige in an effort to lighten / improve the undertone with no success.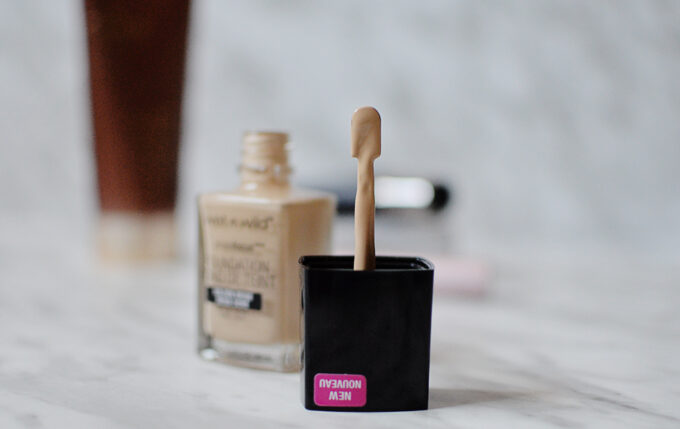 What helped was mixing this with another yellow-based foundation. I assume using a custom foundation drop like the one from CoverFX could work as well but my shade was too light for the process and I can't really report on any success.
I also didn't like the fact that there's no seal on the product – it's difficult to tell if the product has been opened or not when you're shopping in-store. I'm sure it wouldn't have costed too much to add a sleeve or at least a seal-sticker to prevent people from picking up one that's been opened.


Overall…
I don't shop at the drugstore anymore for two reasons: 1) price-wise, we're seeing a lot of drugstore products getting massive price hikes that make them not that much cheaper than the Sephora stuff I love; 2) it's very hard to match shades and practically impossible to do any kind of returns.
This foundation, despite all the amazing and incredible things that it could be, reinforced my belief that drugstore foundations are still quite problematic in the shade department. Perhaps the price doesn't justify the full development of a more comprehensive colour range, but it's such a shame that such a great formula should find itself being sacked because of the poor variety of shades.