Time for another ULTA haul! We already reviewed self-tanners, shampoos, and foundations available at ULTA. Today, we are focusing on yet another beauty essential – the best moisturizers at ULTA!
Whether you have oily skin, super dry skin, or even skin sensitive to pretty much every beauty product under the sun, there are great moisturizers available for you.
Without further ado, here are the best moisturizers available at ULTA:
Best Value Moisturizer at Ulta: bioClarity Skin Smoothie 24-Hour Gel Moisturizer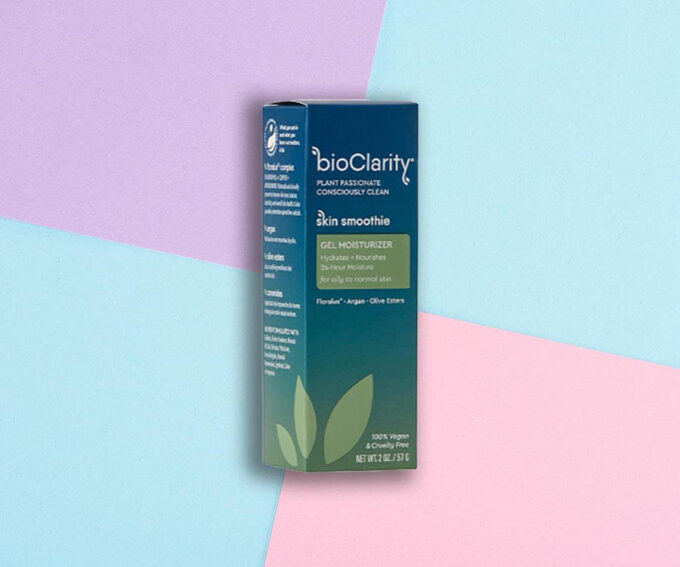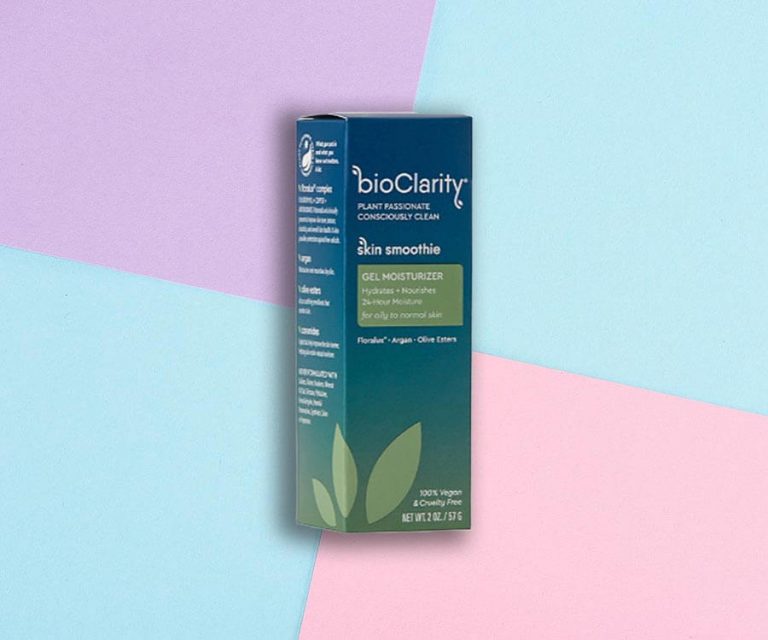 bioClarity has been on my "to-try" list for a while, but for some reason, I never got around to trying their products. Well, now that I finally got the chance, I am happy to report that my overall verdict is very positive.
First, would you look at that price! It is by far the cheapest moisturizer on this list. And, not only is it very affordable, but it is also 100% cruelty-free and vegan.
It is always annoying to have to choose between staying environmentally conscious or spending too much. This time, you don't have to choose.
But, how is the moisturizer itself? It is designed for oily to normal skin, so the moisturizer will not be the best choice for people with super parched skin. For combating desert-dry skin, we have other options on this list.
However, the super-light consistency of this Skin Smoothie is also one of its main strengths. You see, it is one of those moisturizers that you can easily keep in your purse and top up during the day. If things get a bit flakey during the day (and they usually do, ergh!), dab just a bit on your face and roll along happily.
All in all, if you are on the look for a super-light, plant-based moisturizer that will not break the bank, this is your pick right here.
Best Nighttime Cream at Ulta: Tula 24-7 Moisture Hydrating Day & Night Cream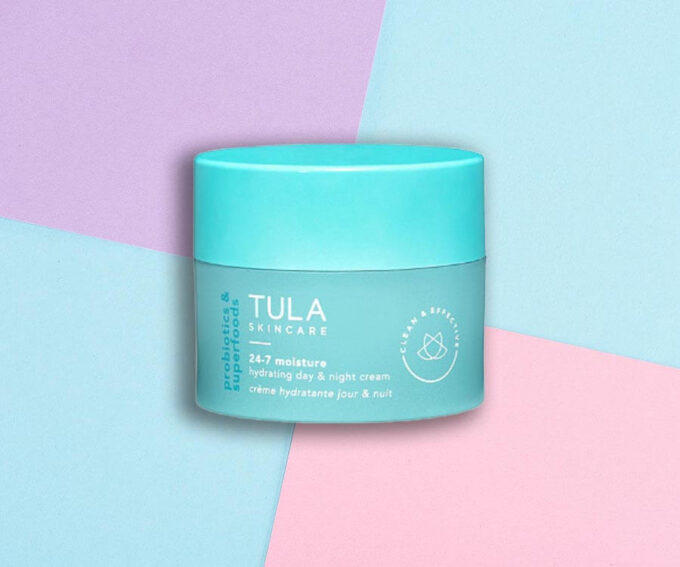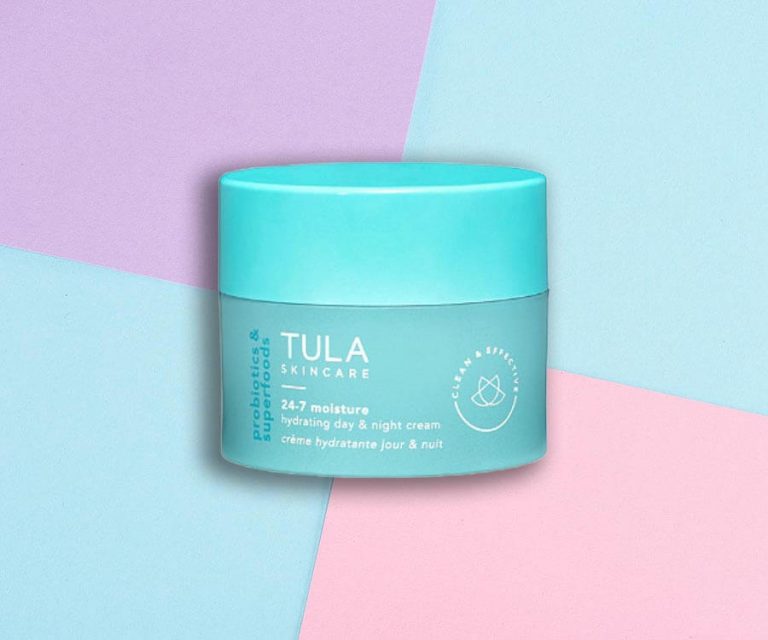 Next up, we have "24-7 Moisture Hydrating Day & Night Cream" from Tula. This one is yet another winner for women who want a moisturizer suitable both for daily use and for use as a night cream.
As a daily moisturizer, the cream offers just enough moisture to keep your skin hydrated for a day.
However, I found that it gives me the best results from nighttime use. I apply a small layer of cream (despite the somewhat thick consistency, the cream blends in very quickly and heads out to dreamland.
By morning, the results are visible. I look as if I just had the deepest, most restful slumber of all time.
My facial skin looks supple, my complexion is even, and the ever-so-annoying dark circles around my eyes are visibly diminished.
To sum it up, Tula has delivered a no-brainer for women looking for a budget-friendly nighttime moisturizer. If only it would be as efficient during the day!
Best Anti-aging Moisturizer at Ulta: It Cosmetics Confidence In a Cream Anti-Aging Moisturizer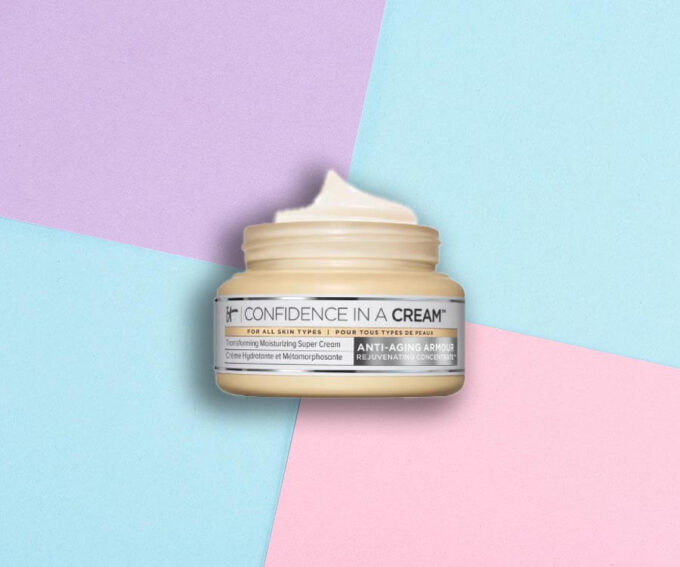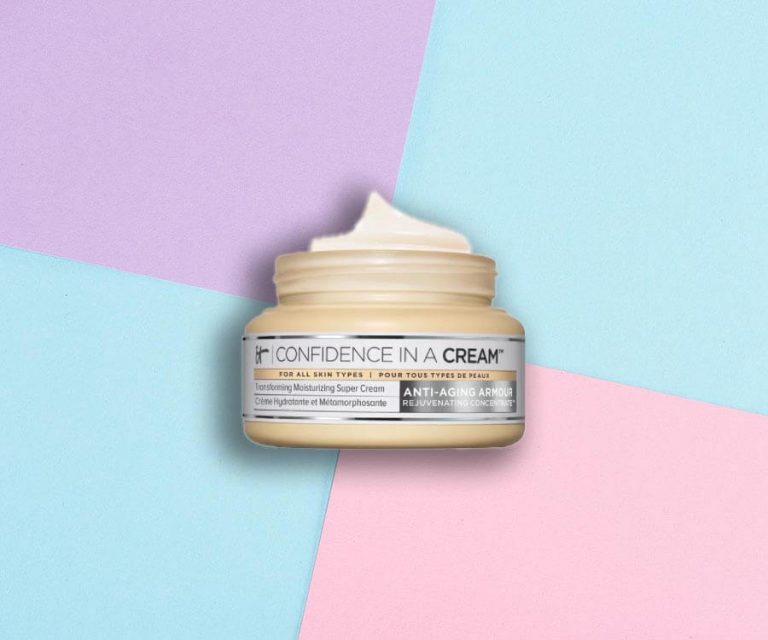 The name says it all. Confidence in a cream! Well, in 2019, it was one of the top-selling anti-aging moisturizers in the US. So, is the hype justified? We will see!
Needless to say, I am not a senior citizen yet. But, I am seeing the very first signs of aging near my eyes and on my neck. About time to take things a bit more seriously in that department.
So, while I can't attest to this cream turning back Father Time itself, I can confidently say that it does work on some rather annoying microscopic beauty flaws.
I'm talking about wrinkles and fine lines. I am "blessed" to already have both on areas on my face and my body. And, this cream does seem to do the trick of visibly plumping up the appearance of those stubborn skin-rivers (is this even a word?)
In a nutshell, despite being marketed for a senior crowd, women of all ages can and should use this moisturizer. Wrinkles and fine lines do not get a lot of talk among younger women. But that doesn't mean they are not an issue. Luckily, an issue that can easily be dealt with.
Best Ulta Cream for Sensitive Skin: Shiseido Essential Energy Moisturizing Cream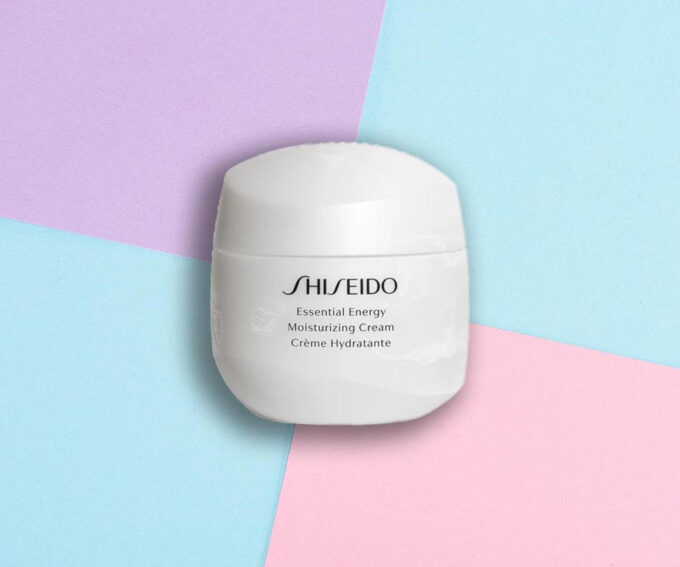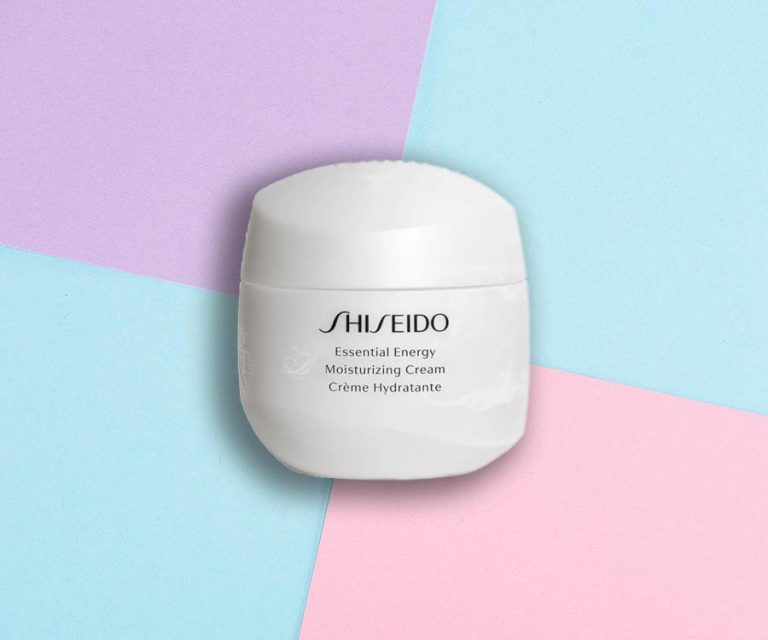 Everything about this Shiseido moisturizer screams luxury. The minimal design, the super creamy consistency, the inclusion of an application spoon. Yep, love at first sight! Let's see how it performs.
The key ingredient in this moisturizer is the Japanese vitamin-packed plant called Ashitaba. For centuries, this plant has been known for its skin-protecting properties.
In addition to ashitaba, this Shiseido moisturizer also uses the patented ReNeura technology, a neuroscience-based skin-protecting technology.
These aforementioned features make it one of the very best moisturizers available at Ulta for sensitive skin. Whether you are struggling with bouts of rosacea, acne, or just ultra-dry skin, this Shiseido cream will be a great fit.
The way it just lasts and lasts is also worth a mention. I got 72h of fully nourished skin out of one use. And, that includes several showers as well. Impressive? Yup.
Best Ulta Moisturizer with SPF: Philosophy – Ultimate Miracle Worker SPF 30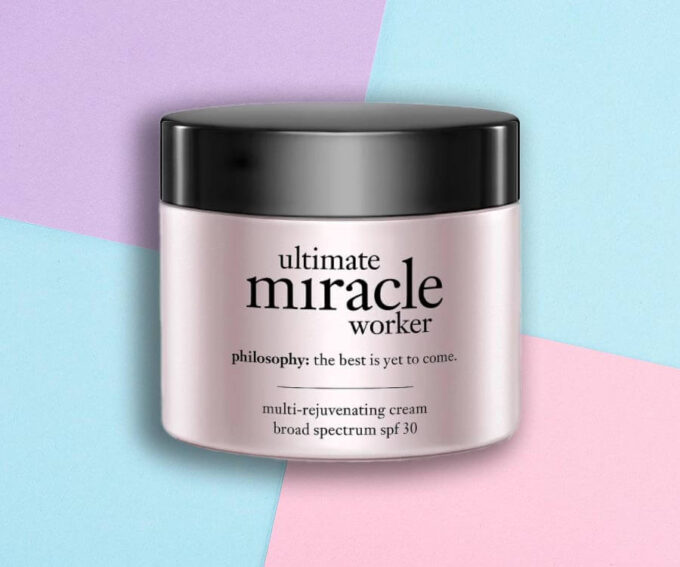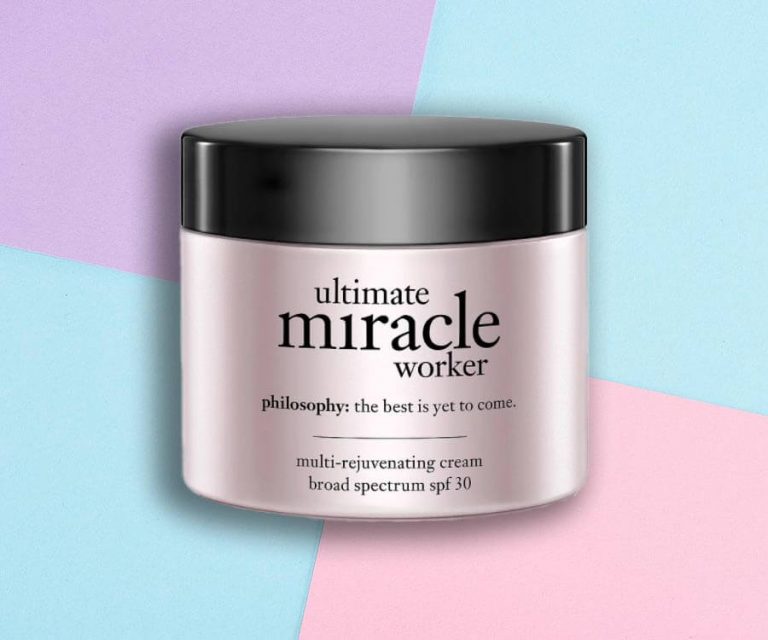 You probably already know that the oh-so-lovely sun is one of the biggest stressors of our skin? Even if you do not live in a hot and humid climate, the sun damages your facial skin more than you know.
This is why it is absolutely essential to have at least one product with a significant SPF in your beauty arsenal.
Philosophy has delivered the best moisturizer at ULTA that also comes with significant anti-UVB features. It has a sun protection factor of 30, which means that it protects your skin from nearly 97% of UVB radiation.
The cream also has a significant anti-aging factor. From the first use, you can expect improvements in the complexion and radiance of your skin. Over time, you will see notable improvements in the wrinkle and pore department.
Yes, the cream is a bit more expensive than others on this list. But, if you are serious about taking your skincare to the next level, this is a worthy splurge.
Best Ulta Moisturizer for Oily Skin: Beekman 1802 Bloom Cream Daily Probiotic Moisturizer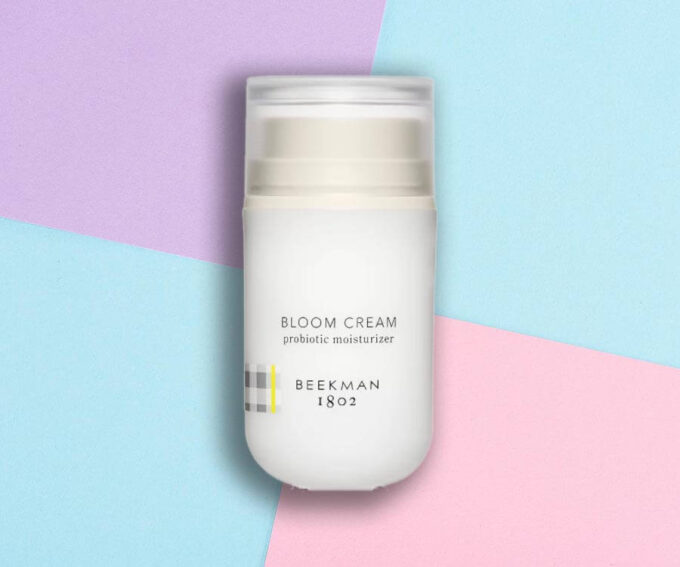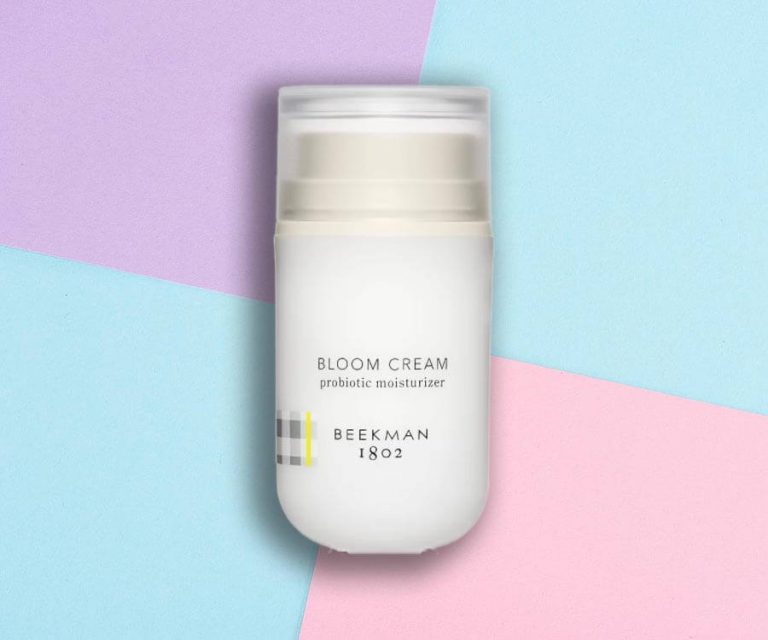 Next up, we are looking at one of the best moisturizers at ULTA for oily skin. "Bloom Cream" from Beekman 1802 balances out oily skin by feeding your skin's microbiome with something called triple milk complex (goat milk, milk probiotic, and colostrum.)
Wow, that sounded like something out of a science-fiction flick. In reality, things are quite simple. Your skin is a living organism and needs nutrients to keep it looking balanced, moisturized, and glowy. And, this little cream comes with all you need to feed your lovely, silky skin.
For something as ingredient-packed as this cream, it is surprisingly gentle and fast-absorbing as well. My skin ate this stuff up in seconds.
And, no hints of annoying stickiness or greasiness. So, for people struggling with finding the balance between being too oily and looking glowy-fresh, this is your cream right here.
Best for Skin Elasticity Improvement: Elemis: Pro-Collagen Marine Cream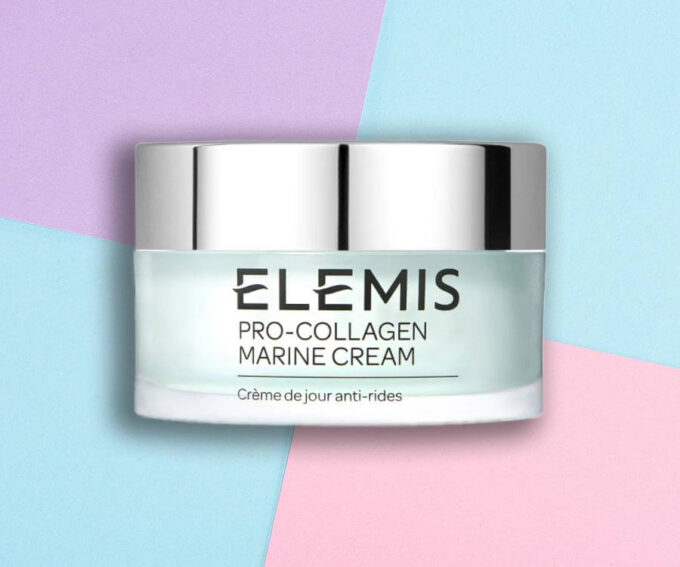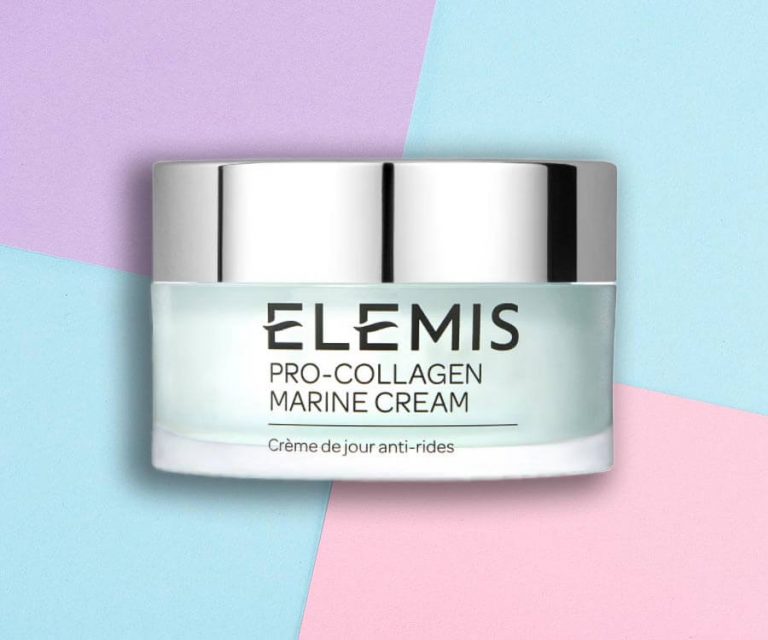 You know that algae are amazing for your skin, right? My grandma used to prepare her own masks from seaweed and her skin looked amazing even in her seventies.
I thought that it was due to genetics and a healthy lifestyle. But, who knows, maybe wearing kelp on her face had something to do with it after all. No wonder mermaids look so beautiful.
More and more luxury skincare brands are using marine plants as key ingredients, and Elemis is no exception. The key ingredient in this light cream is a Mediterranean sea plant called Padina Pavonica, a plant with proven anti-aging benefits.
In plain terms, the plant will not only moisturize, but also visibly de-age your skin. Wrinkles, fine lines, reduced skin plasticity. All these common signs of aging will be targeted with this cream from Elemis.
Yes, it is the most expensive product on the list, but it will pay off. A little goes a long way, and a tiny bottle will last for ages.
Good for Anti-acne: Clinique Dramatically Different Moisturizing Gel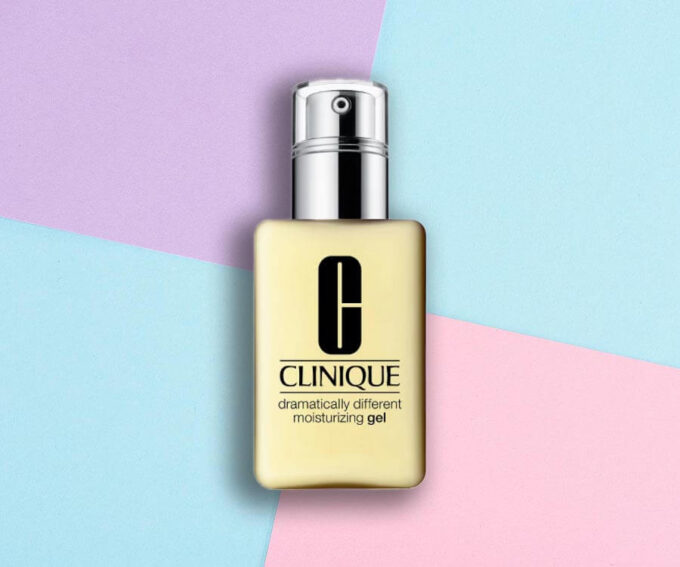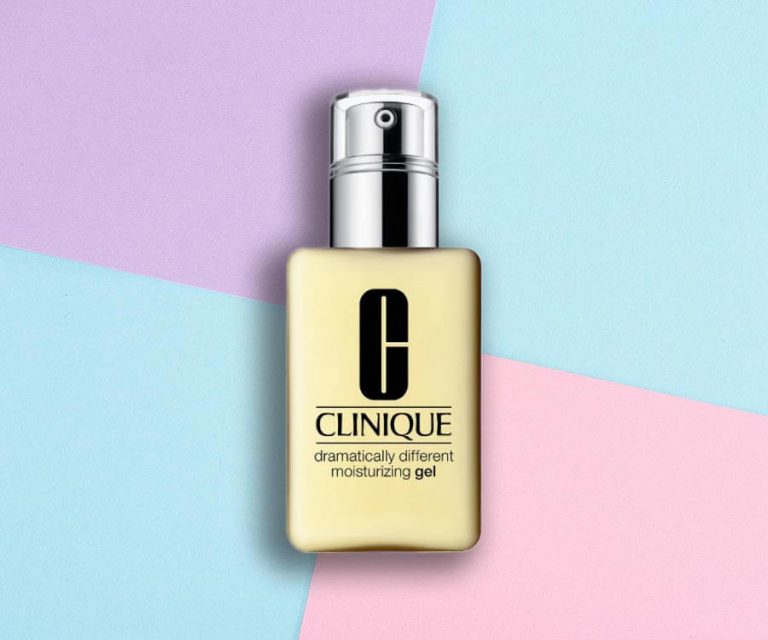 Back in October, we tested the best moisturizers of Clinique. The "Dramatically Different Moisturizing Gel" was our pick for the best Clinique moisturizer for oily skin.
This little gel cream has a lot going for it. It is affordable, works fast, and plays well with every skin type. Oh, and the bottle looks stylish as well.
My positive impressions of this moisturizer have remained. It is still one of the best moisturizers available at ULTA for getting greasy skin under control. Plus, the gel includes hyaluronic acid, one of the most in-trend skincare ingredients of 2022.
We will not be stopping on the properties of hyaluronic acid for long. What you need to know is that it is one of the best anti-acne ingredients out there. So, for people struggling with blackheads, whiteheads, or any other "lovely" side-effects of acne, this affordable gem of a moisturizer can be of tremendous help.
Best for Dry Skin: Peter Thomas Roth Water Drench Hyaluronic Cloud Cream Hydrating Moisturizer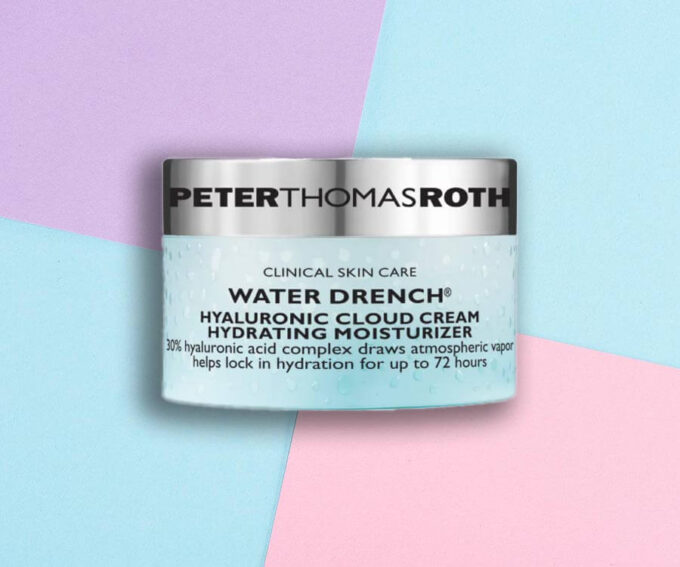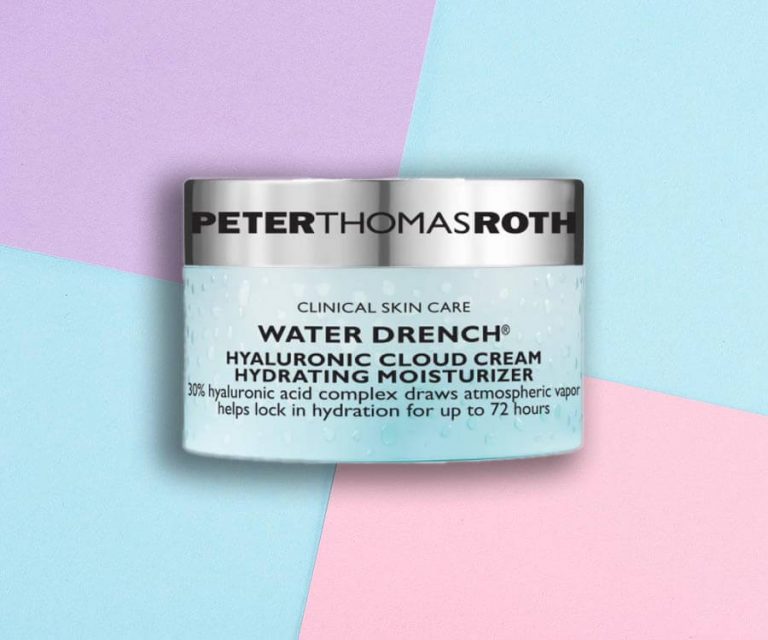 You couldn't pick a better name for this moisturizer if you tried. This moisturizer from Peter Thomas Roth quite literally (ok, not really) drenches your skin with moisture.
After a long, dry winter, my skin usually feels hellish. In this scenario, a heavier than usual moisturizing regimen is needed.
The "Water Drench Cloud Cream" works by unlocking precious moisture into your skin and also boosts your hydration. This means that with long-term use, you will feel the benefits of the cream long after stopping daily use.
For people who have tried everything, yet can't keep their faces hydrated, this will do the trick.
Due to hormones, harsh weather, and stress, I have had cases when my skin has almost felt scaly. In these periods, the Peter Thomas Roth moisturizer and some diet adjustments have been my only saviors.
Conclusion 
A moisturizer is an essential step of a skincare routine. Hey, even that is an understatement. Moisturizers can make or break the success of your daily beauty routine. It can also be the difference between aging fast and keeping a youthful glow well until your sixties and even beyond.
Don't trust me? Well, Elizabeth Hurley reportedly applies moisturizer 10 times per day. Sounds ridiculous? Sure does, but the results speak for themselves.
I'm not suggesting you follow the same routine. Who has time to apply moisturizer 10 times a day in the real world!?
The point stands, though. Moisturizing is key to looking beautiful, both in the now and in the future. What? You have never used a moisturizer before? Moisturizer makes you look all oily? No biggie, there are moisturizers suitable for everyone.
Check the list below, there are more moisturizers available on Amazon right now: