"We won't have a society if we destroy the environment." – Margaret Mead. The beauty industry is always in demand, but not all products are made sustainably. As more people become eco-friendly and concerned about their own health and the planet, sustainable and green products have become increasingly popular.
Consumers are embracing this new trend in the cosmetics industry as they recognize its potential to help improve both their well-being and the environment.
The cosmetics industry has been making a shift towards sustainability in recent years as more and more companies strive to get on board with the green trend – from ditching water-laden products to adopting biotechnology for natural ingredients and plastic-free packaging.
The Pioneering Sustainable Trends in Cosmetics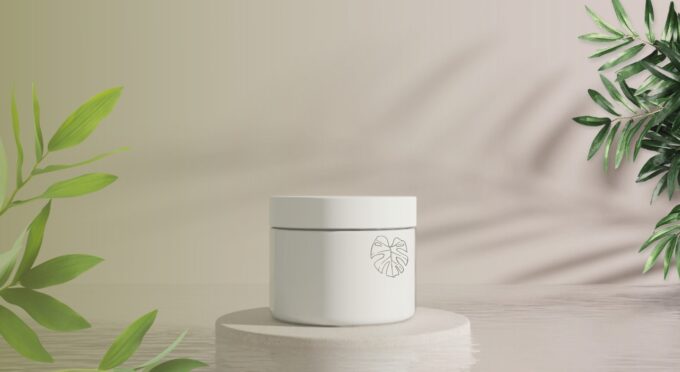 Water consumption plays an important role in manufacturing processes, which is why opting for waterless cosmetic products is becoming increasingly popular within the beauty industry.
Snipp (an online marketing and management site) highlights that It's projected that this sector will reach $31 billion by 2031 due to its low environmental impact and cost savings advantage.
In fact, some consumers are already actively seeking out brands that offer no-water alternatives. Fuelled by public demand, more and more brands are choosing to release limited edition plastic-free collections with sustainable packaging materials.
This rising trend has driven a 13.4% increase in in-store sales for this sector alone – and that number is only projected to continue. This is great news for the environment, particularly since plastic waste continues to be such a major issue worldwide.
Renowned Brands Are Driving Sustainability in the Industry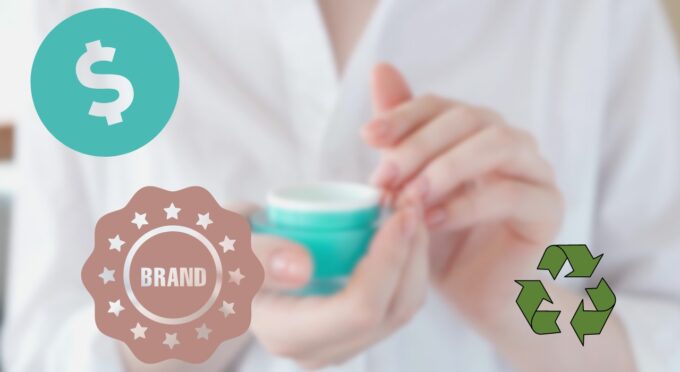 CNN highlights that L'Oreal has set its eyes on phasing out traditional plastics and replacing them with post-consumer recycled (PCR) plastic to reach its 2025 goal of 50%.
Estee Lauder is on the hunt for 25% "or more" PCR plastic but has yet to achieve its target. As for hair care brand FEKKAI, pricing and supply issues caused an initial challenge; though they had intended to use 95%, they now strive for at least 50% PCR content in all their packaging—no small feat.
This shift towards sustainable, green products speaks volumes about how much customers value ethical practices from brands they love. It also shows that many companies are eager to create a better future regarding waste management solutions — one collection bin at a time.
In particular, Linton & Mac has set a perfect example of how beauty industry giants can embrace sustainability by teaming up with The Green Salon Collective. This organization works to prevent waste from going into landfills or incinerators – in as many as 10 different ways. BBC reports that Linton and Mac's mission includes effectively using hair for wigs instead of wool or other non-renewable resources.
Moreover, they also use hair for composting applications and create artsy 'stuff' out of it. A popular use is weaving mats – which can be used to mop small spills like those caused due to oil leaking on streets or workplaces.
Not just that? It even forms an incredibly effective barrier (aka Hair Booms) against larger spills over water bodies, thus increasing protection levels significantly.
The Natural Ingredients of Sustainable Cosmetics
First up is the use of natural oils as sources of fatty alcohol; these fatty alcohols are commonly used in the cosmetic industry as surfactants (aka agents that modify and lower surface tension.) Examples of common oil-based sources include palm oil, coconut oil, avocado oil, and argan oil – with glycerine often being generated from palm oil too.
Next up is using bacteria, specifically Deinococcus bacteria cultivated by France-based Deinove for its chemical production properties within the cosmetic industry.
Just one microorganism has been proven commercially viable in creating pigments plus aromatic ingredients worth hundreds of millions of dollars today.
Why Consumers Are Embracing Eco-Friendly Cosmetics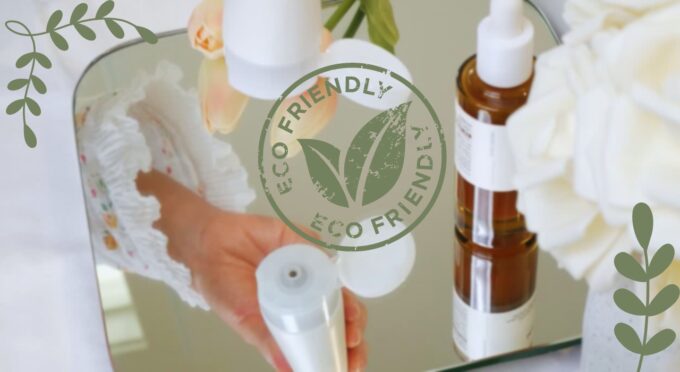 Gen Z consumers are driving a sustainability focus underscoring every aspect of product manufacturing—and beauty brands have been quick to rise up and meet their demand for eco-friendly alternatives.
Unsustainable Magazine says that petrochemicals can experience volatility in the market, so switching over to alternative materials from more sustainable sources could benefit businesses financially (along with having a positive effect on Mother Nature).
Consumers know this too, which is why they are also seeing exponential growth in natural markets. Shopping raw and natural might not be as flashy at first glance, but local buyers are increasingly demanding these eco-focused items because they offer reassurance of safety.
Arcona explains that an overwhelming 72% of people actively choose eco-friendly products whenever they can – which means that they are open to choosing green beauty products too. An impressive 81% also said they would support brands that prioritize sustainability.
Interestingly enough, private-label cosmetic manufacturers have tapped into this enthusiasm for green living by focusing on sourcing from renewable resources and creating packaging solutions that minimize waste. As a result, their goods not only align with consumer values but provide plenty of incentives like brand loyalty and higher profits – aka a win/win.
Plus, private label brands including tyoemcosmetic.com offer customers complete visibility over what goes into making their supplies; consequently, they can create safe and secure ecosystems where only clean formulas become available on market shelves globally.
It's obvious that being green is becoming increasingly accessible – both financially and conveniently – which means it'll surely become even easier as time goes on. With various beautification perks and eco-conscience relievers, these sustainable makeup alternatives could be seen as win-win propositions forming both financially successful strategies and beneficial foundations benefiting our planet's health.
Overall sustainable cosmetics provide an ethical route when shopping around for a beauty fix. Instead of worrying about ticking all the right eco-boxes, sustainable cosmetics give everyone an option safe in the knowledge that they are made with love for this planet and not just for vanity. So why not take part in this positive movement before everyone else catches on?