The topic for today? Foundations! In this post, we'll cover the 10 best foundations available at Ulta.
There are so many misconceptions related to this topic. Yes, even women who have used makeup for decades hold on to some false-beliefs regarding foundations.
Best Shade Selection
Best for Oily Skin
Best for Layering
Lancôme Teint Idole Ultra Wear Full Coverage Foundation – Lightweight & Oil-Free With Natural Matte…
double duty beauty shape tape hydrating foundation- 8B porcelain beige
MAC Studio Fix Powder Plus Foundation NW20 – ROSY BEIGE WITH ROSY UNDERTONE FOR LIGHT SKIN…
Best Shade Selection
Lancôme Teint Idole Ultra Wear Full Coverage Foundation – Lightweight & Oil-Free With Natural Matte…
Best for Oily Skin
double duty beauty shape tape hydrating foundation- 8B porcelain beige
Best for Layering
MAC Studio Fix Powder Plus Foundation NW20 – ROSY BEIGE WITH ROSY UNDERTONE FOR LIGHT SKIN…
One of the most common ones being that using a full coverage foundation daily is somehow unhealthy for your skin. Not true! In fact, high-quality foundations act as a barrier for your skin.
So, in addition to having that airbrushed matte finish, your skin is also protected from various pollutants. Some foundations even come with significant SPF. A lovely full coverage foundation that also protects against the blazing sun. A win-win!
Another myth is that foundations are just not suited to more sensitive skin types such as dry skin or oily skin. Again, plainly not true!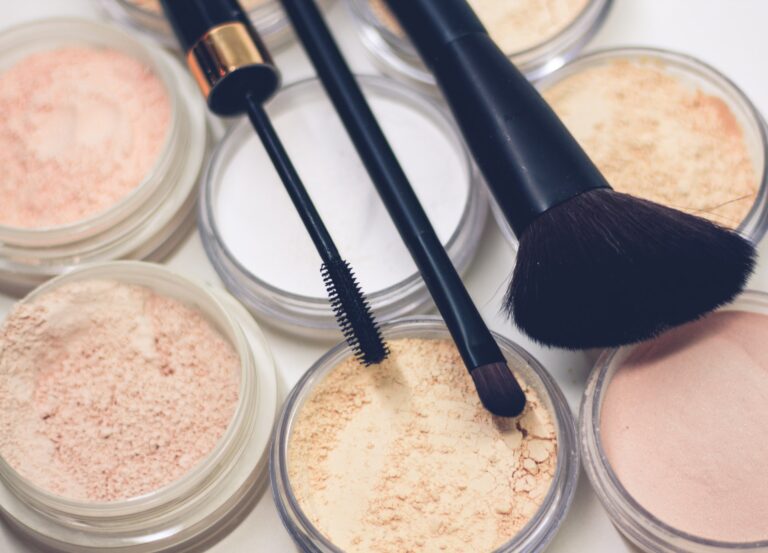 Source: unsplash.com
These days, there are suitable allergen-free foundations available for all kinds of skin. Most of them work proactively to improve the overall health-level of your skin.
So, which foundation is best for your unique skin? Good question. Fantasia will gladly come to aid and help you choose. We will be reviewing the best foundations offered by ULTA, one of the most popular beauty stores worldwide.
The customer service of ULTA is top-of-the-class. And, the product range ULTA offers is unrivaled. All in all, a fantastic choice for beauty-enthusiasts worldwide. Let's dive right in.
These are the 10 best foundations at ULTA:
Best Non-comedogenic Foundation: "Born This Way Undetectable Medium-to-Full Coverage Foundation" from Too Faced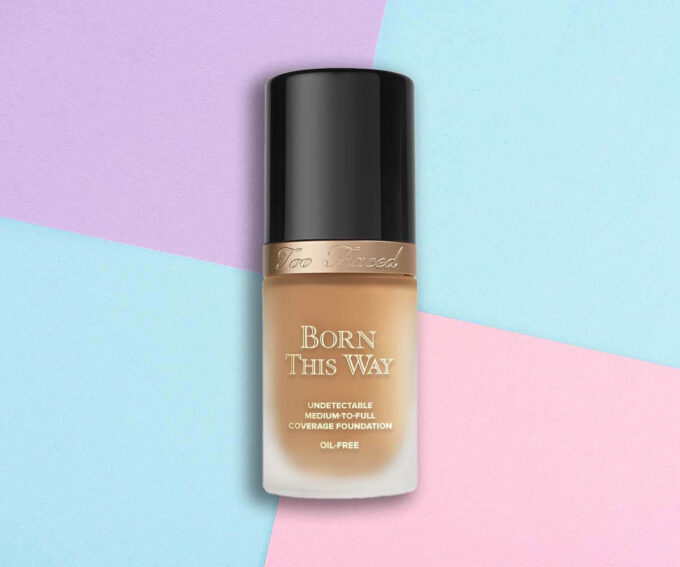 The credo of this oil free foundation? To blur the lines between makeup and skin! And, this great foundation from Too Faced does so exceptionally well.
In fact, it is among the best foundations for women going for the massively popular no-makeup makeup.
Woke up like this? Erm…kind of!
Coconut water, alpine rose, hyaluronic acid. These three ingredients are what make this foundation such a hit. Coconut water to provide your skin with hydration. Alpine rose to boost the resilience and texture of your facial skin.
Hyaluronic acid to combat blemishes, blackheads, and other not-so-desirable skin issues. Yes, in addition to being a top-of-the-class foundation, this baby also boosts the general health of your skin.
Yes, yes, yes!
All in all, "Born This Way" is among the best choices for people preferring a light and natural-looking routine.
Oh, and since this foundation is 100% oil-free, it is also a fantastic choice for women with oily skin. Love it!
Best Shade Selection: "Teint Idole Ultra Wear 24H Long Wear Foundation" from Lancóme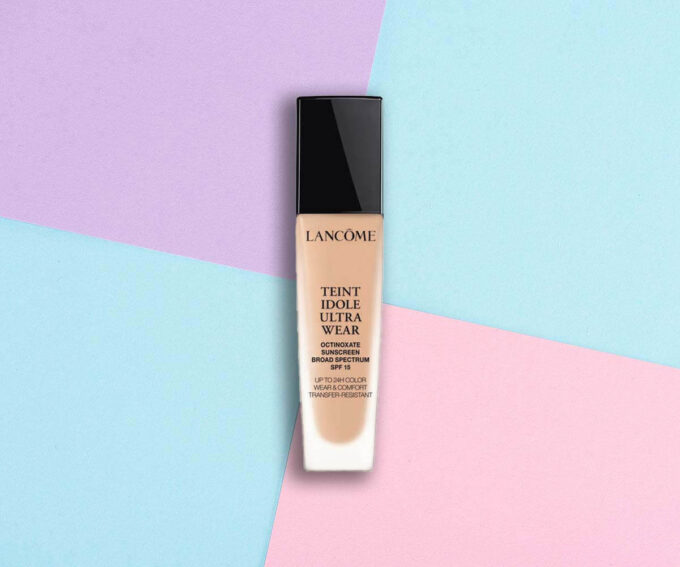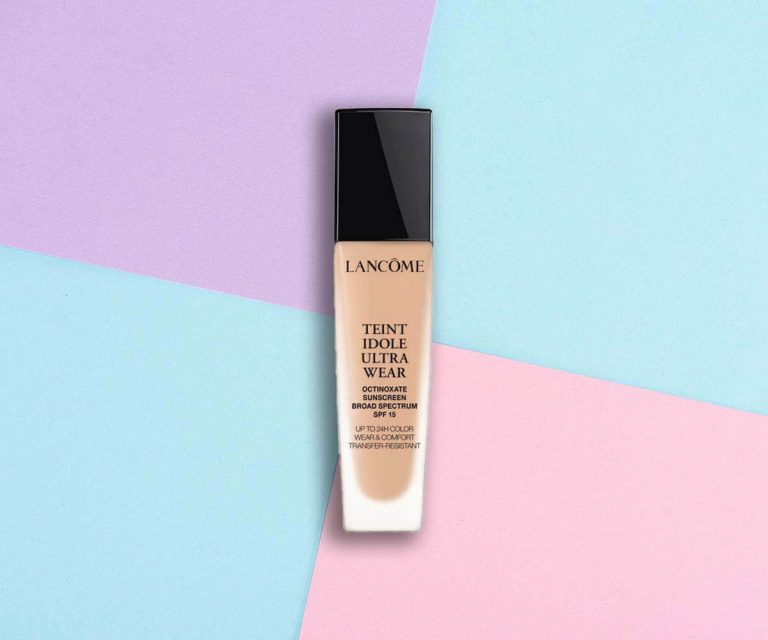 So many women shy away from using foundations due to all the wrong reasons. Choose a low-quality product and a slightly incorrect shade. And, there you have it, the perfect recipe for a skin care disaster! So, to nail your routine, choosing a perfect foundation is essential.
"Teint Idole" is a magnificent choice. Both for first-time foundation users and long-time beauty enthusiasts. The foundation provides full coverage and easily lasts the whole day. And, the matte finish looks stunning. Light, yet porcelain-like. Glorious stuff!
Want to know another key benefit of choosing "Teint Idole?" The number of shades! This baby currently has a whopping 50 shades available at ULTA.
So, it is guaranteed that you WILL find a shade perfectly suited to your unique skin tone. Should you have trouble selecting the right shade, try consulting the customer service of Lancóme. They will gladly help with the choice. Be nice and they will even throw in some professional tips and tricks for good measure. All to help you get the most out of your "Teint Idole." Impossible to go wrong with choosing this one!
Best for Oily Skin: "Double Duty Beauty Shape Tape Matte Foundation" from Tarte Cosmetics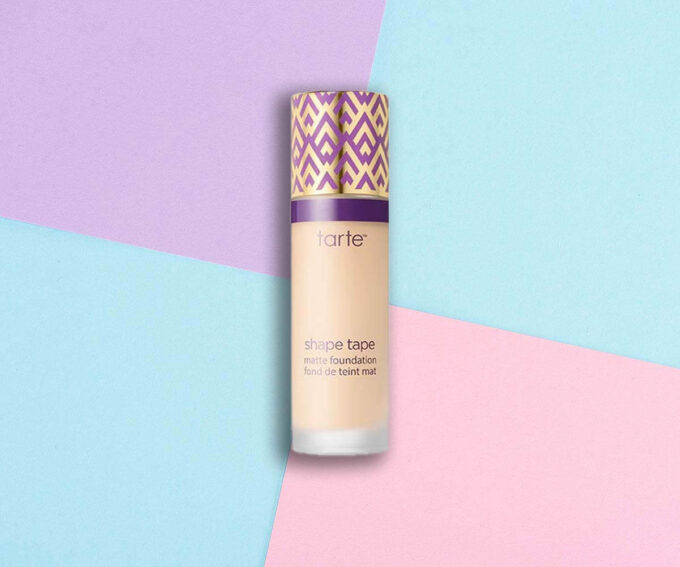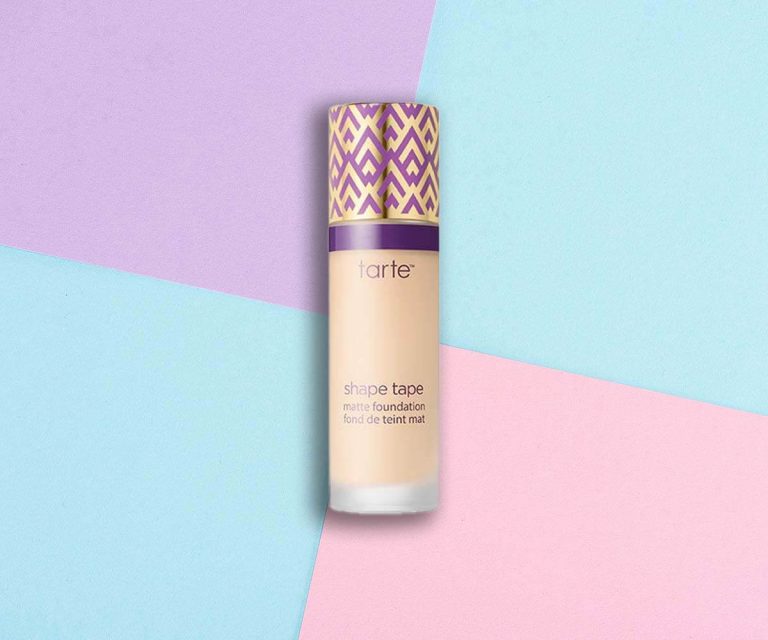 This foundation from Tarte deserves love for several reasons. For one, I was immediately stunned by how far you can go with only a few dabs of this stuff. Yep, you will get full coverage by using very little juice.
Plus, the price is also very budget-friendly. So, what do we have here? One of the best bang-for-your-buck foundations currently available. A photoshoot fresh look for cheap? Love it!
The foundation itself is infused with mineral pigments and Vitamin E. So, you should be safe even if your skin is prone to all kinds of nasty reactions to various beauty products.
Also, a little birdie told me that some of you girls are struggling with large pores and oily skin. Well, the mineral pigments infused in this baby will massively help in this department.
As always, I'm gonna keep the review as honest as possible. So, I'm going to have to point out the one (slight) issue I have with this product. The shade selection. It should have more variety!
If your skin in on the lighter side, you are good-to-go. But, for darker shades, the selection starts to suffer a bit. All things considered, however, this foundation still deserves recognition. Especially considering that it is one of the most budget-friendly choices at ULTA.
Best for Layering: "Studio Fix Powder Foundation" from MAC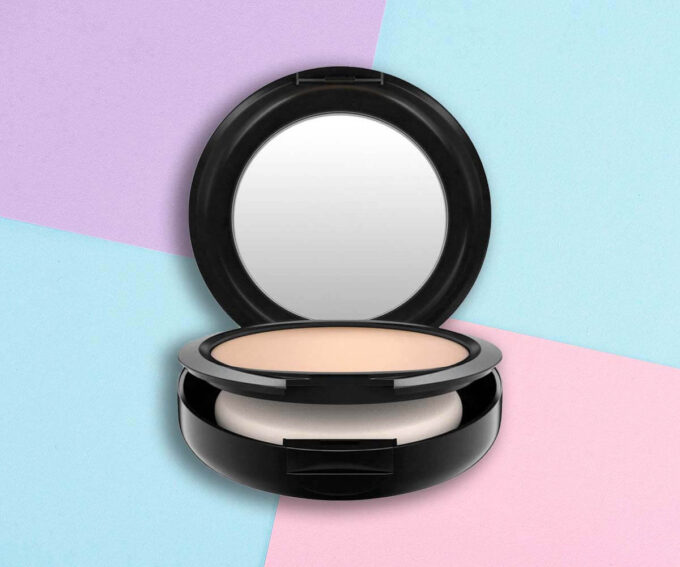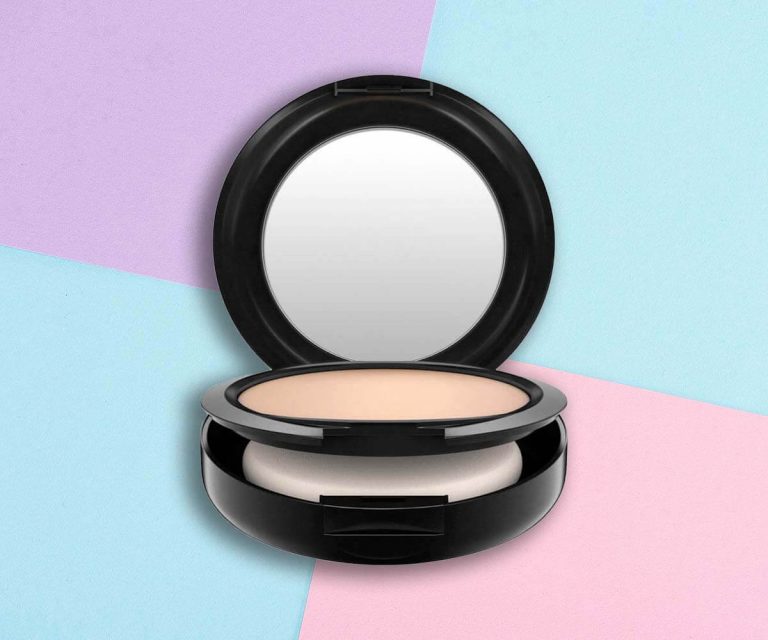 I had so much fun experimenting with this foundation on my skin. Why? Well, because there are so many ways you can wear this one. Looking for a powder foundation for daily wear?
You got it. Even if you go without a primer, this beauty will easily last a whole day. Want to go for an airbrushed evening look? Why not. This foundation is buildable, so you will not have to worry about a blotchy finish. Even if you decide to go the extra mile and layer a bit.
Let's talk about staying power. "Studio Fix Powder Foundation" will give you at least 12 hours of wear. And, believe me, I tested. I wore the foundation outside for a whole day and the weather was far from perfect.
I'm talking occasional downpours. I was prepared to meet Jabba the Hut each time I faced the mirror. But nope, my face was in great shape even after a full days wear.
Overall, yet another impressive foundation from the well-loved MAC.
Best Cruelty-free Foundation: "Ultimate Coverage 24-hour Foundation" from BECCA Cosmetics


A 24-hour full coverage foundation that is suitable for all skin types? Really? Well, this is exactly what this product from BECCA Cosmetics promises us. Does it deliver on the long wear promise? Yes! As far as staying power is concerned, it is indeed one of the best foundations available at ULTA. But, this beauty has other things going for it as well.
For one, I love that it is 100% cruelty-free and vegan. It is even certified by PETA, meaning that this stuff is as green as they come. During modern times, being environmentally conscious is more important than ever. Respect for BECCA for holding up the green flag!
Results-wise, there are even more unique aspects to this foundation. For one, it is water-based. What does this mean for us beauty-enthusiasts? Well, this means that the foundation gives your skin coverage that lets your skin breathe.
All the while providing solid camouflage for issues such as acne, redness, and hyperpigmentation. The fact that the product is water-based is also great news for your pores. They won't be clogged, even if you have an emergency and need to go for a little extra. One of the best cruelty-free foundations available at ULTA? You bet!
Best Liquid Foundation: "Complexion Rescue Tinted Hydrating Gel Cream Broad Spectrum SPF 30" from BareMinerals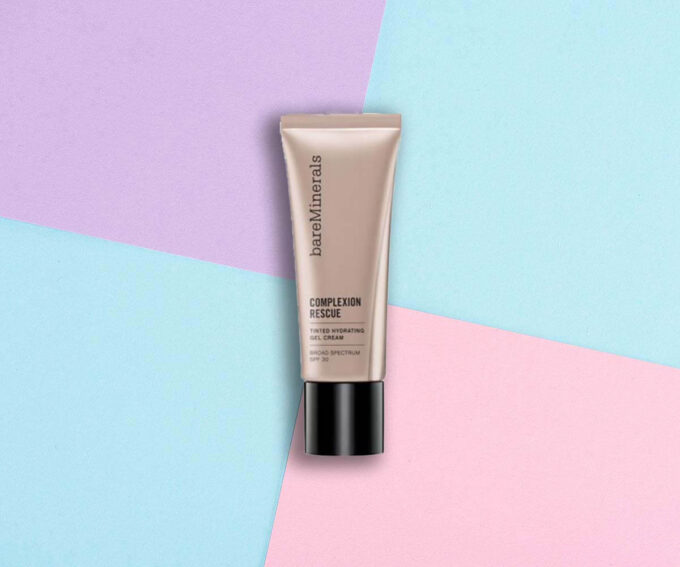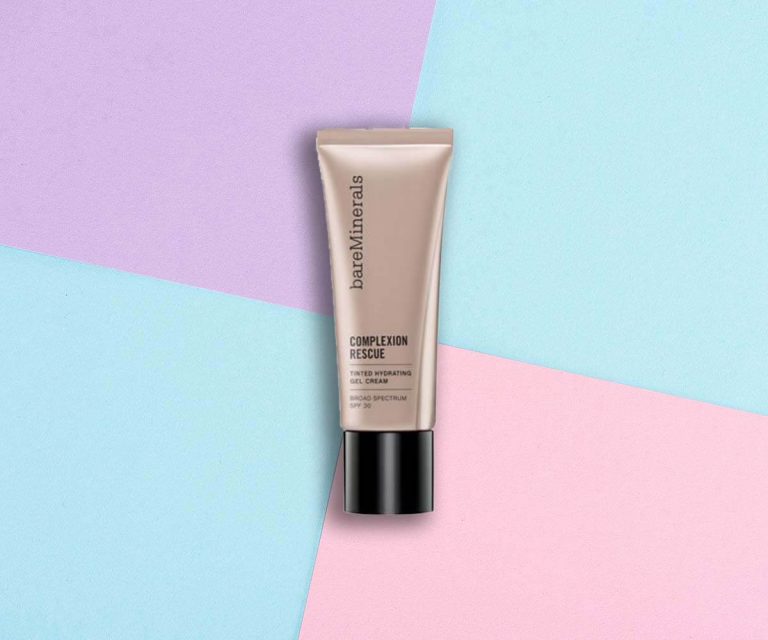 A high-performance moisturizer that also doubles as a liquid foundation and has an SPF? Talk about innovation! I, for one, am extremely giddy to see this baby in action.
First things first, the gel is much more comfortable to use than your run-of-the-mill foundation. The water-based gel-cream is super lightweight and seeps into your skin almost immediately. And, the much-hyped hydrating effect is also there. Upon application, your skin will feel an instant replenishing burst of hydration. Love it!
But, my biggest surprise was the coverage. It is one of the most lightweight foundations on this list, yet the coverage was up to par with the best of em. Perfecto!
The one minor downside is that a liquid foundation would not be the best choice if you are going for a dramatic evening look that requires extensive layering. For such purposes, you will find a more suitable prepping foundation from our list.
However, my overall impression of the "Tinted Hydrating gel Cream" is still great. It is, without a doubt, one of the best multi-purpose skincare products from ULTA.
Best for Dry Skin: "Bye Bye Foundation Full Coverage Moisturizer with SPF 50+" from It Cosmetics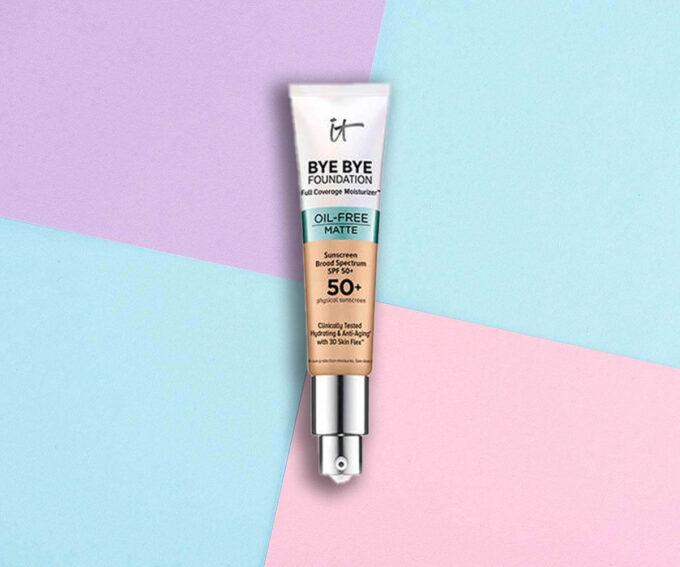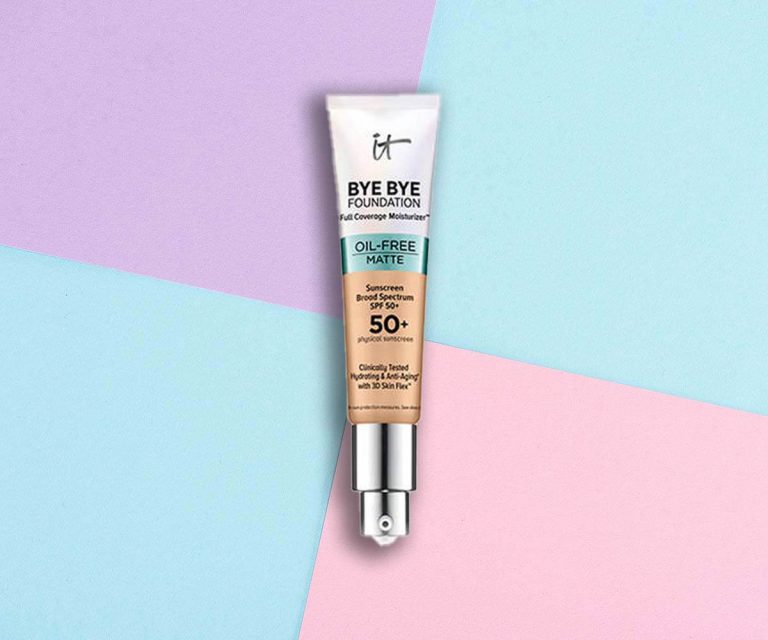 Let's continue on a similar note. "Bye Bye Foundation" is another top-rated tinted moisturizer/foundation available at ULTA. This is a great time to get a bit of a side-to-side going. Let's compare this to "Complexion Rescue" from bareMinerals.
My first impressions? The absorption is not quite as quick as that of the bareMinerals product. However, the hydrating effect in this foundation is even stronger. A bingo for people struggling with excessively dry skin.
The product would also be great for women over the age of 30, as this full coverage foundation comes with several anti-aging properties. So, while you are enjoying using this top-class foundation/moisturizer, you will also be dealing with those stubborn fine lines and wrinkles.
Oh, and one more thing. This foundation is infused with bioluminescence and diamond powder. These magical ingredients will give your skin a cute glow, all without using an additional shimmer product.
My conclusion? "Bye Bye Foundation" from It Cosmetics is a surefire hit for dry and/or aging skin.
Best Luxury Foundation: "Double Wear Stay-in-Place Makeup" from Estée Lauder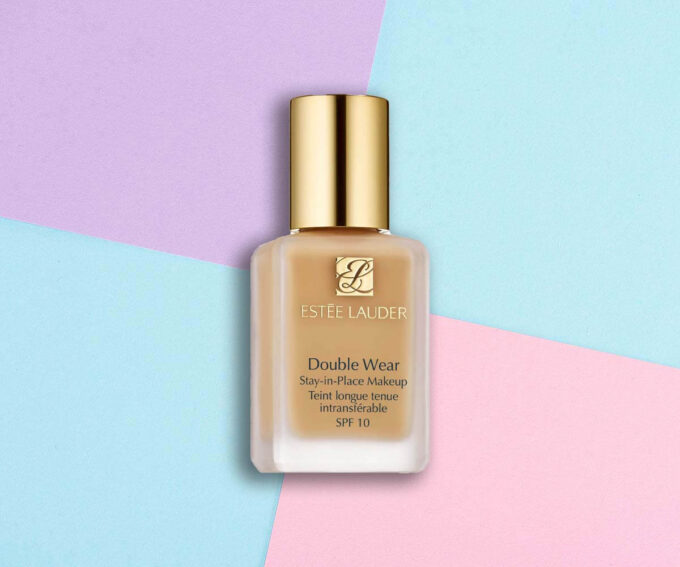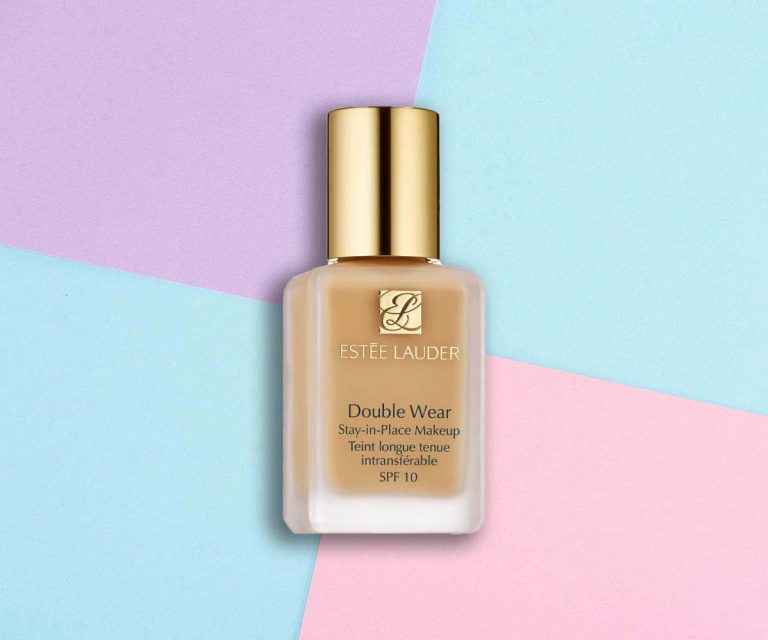 Ah, Estée Lauder, a luxury skin care legend. "Double Wear Stay-in-Place Makeup" is one of the top selling foundations worldwide. Why? Well, let's find out. First off, this baby truly lives up to its name. It really does stay in place for 24 hours. Even if you go through a freaking hurricane, sweat profusely, or have to wear a mask for a long period of time. Impressive stuff!
The coverage? In a nutshell, great. No caking, streaking, or pore-clogging. And, it is suitable for all skin types. So, all in all, a practical and well-performing foundation. For my personal preference, however, the effect is slightly too matte.
This is not a criticism per se, as this Estée Lauder foundation would be one of my top choices for a look that favors a heavy matte finish. Such as a dramatic evening look.
Still, for daily wear, I would prefer something less porcelain-like. This does not mean that the foundation feels heavy. Not at all, the product itself feels very light and will allow your skin to breathe during its impressive lifetime.
My overall rating? Solid. "Stay-in-Place Makeup" does exactly as it promises. It stays in place. Duh! Seriously, the duration of this foundation is out of this world. So, if reliability and staying power are the main factors determining your choice, go for this one!
Best Value Foundation: "Total Control Drop Foundation" from NYX Cosmetics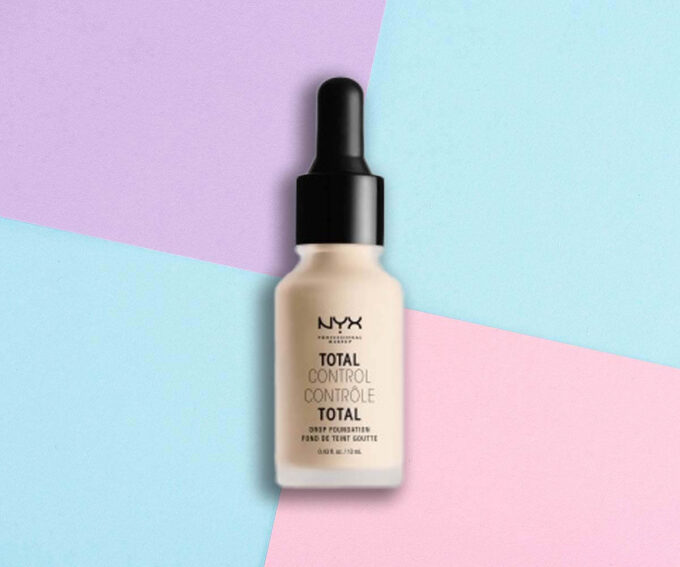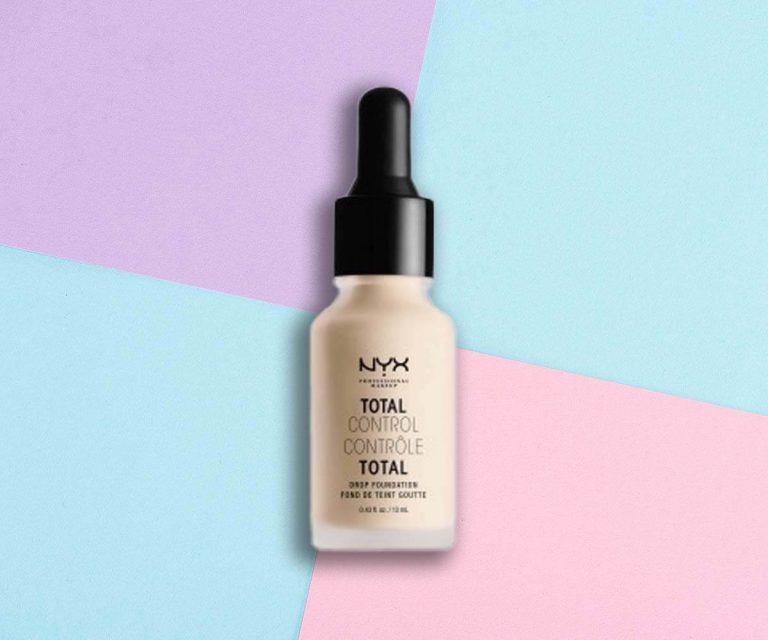 NYX Cosmetics is as reliable as they come. It is the very first make-up brand for so many beauty enthusiasts. So, naturally, all their products evoke some warm feelings of nostalgia in us. A few months back, we also reviewed NYX Cosmetics in-depth. And, spoiler alert, our overall impression was very positive.
Right off the bat, this foundation stuns with two major talking points. First one being the innovative application system.
The included "dropper" is a game-changer. Ability of fine-tuning the quantity of foundation via a dropper is something that you never knew you needed. But, trust me on this one.
It makes the application process almost as enjoyable as a night with Netflix and ice cream. The other major talking point? The price! NYX has always been about offering quality without breaking the bank. I, for one, was stunned to see that this beauty goes for under $20 on ULTA.
And, you will not be missing out on quality either. Whether you are going for a more natural-looking vibe or a heavy evening look, this foundation will deliver. For those of you balling on a budget, this is the best foundation available at ULTA.
Best for a No-makeup Look: "ORIGINAL Foundation Broad Spectrum SPF 15" from bareMinerals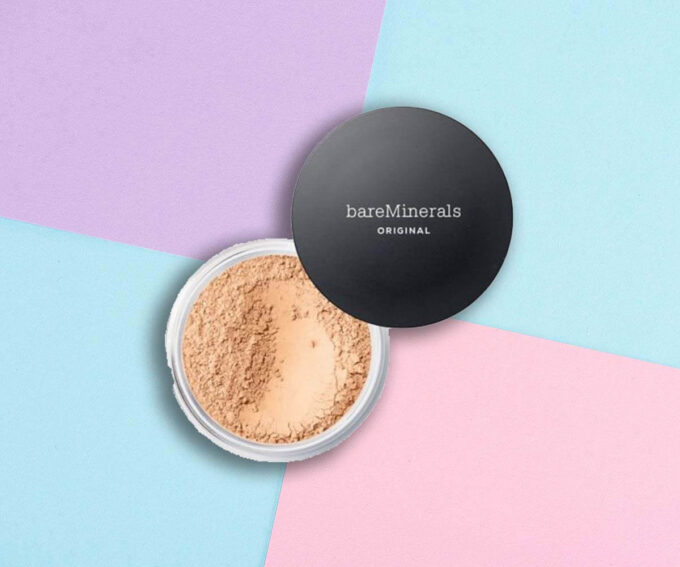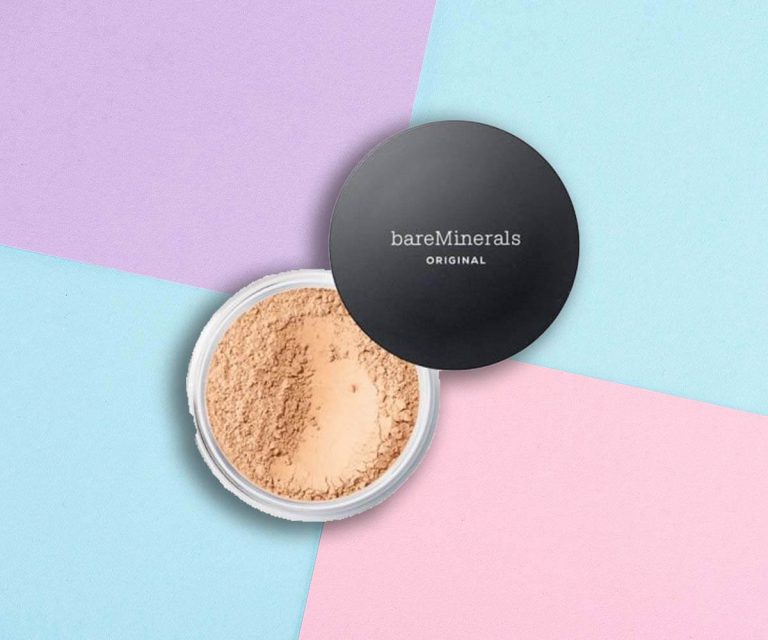 This product was launched in 1995. Back then, this foundation was a pioneer of sorts. How come? Well, in the nineties, "keeping it green" was not as popular as it is now.
So, naturally, a foundation formulated with only 5 mineral ingredients was new. A few eyebrows were raised. Of course, a few years later everyone else caught up. And, nowadays, most of us prefer our products to be as clean as possible.
That brings us to the million-dollar question. Does this foundation still hold up in 2023? In my opinion, it does. Not only does it provide solid and long-lasting coverage, but it has several long-term skin benefits as well.
The mineral-infused formula works overtime to boost the general health-level of your facial skin. Easy to love 2-in-1 products such as these.
For whom would I advise this top-selling foundation? Well, it is a great choice for women who favor a light routine. It feels almost featherlike on the skin and is as clean as they come. In fact, most people will likely think that you are not wearing any makeup at all. A solid "woke up like this" vibe.
Take a look at these foundations available at Amazon: