When it comes to skincare, many people are on a quest to find the fountain of youth. They seek products that can help diminish signs of aging and maintain a youthful complexion. The beauty industry offers a plethora of anti-aging skincare products, each claiming to be the ultimate solution. However, understanding the science behind these products and their ingredients is crucial for making informed choices. In this article, we will explore the fascinating world of anti-aging skincare ingredients, shedding light on their efficacy and how they can benefit your skin.

What is the chemistry behind anti-aging products?
The chemistry of anti-aging treatments uses specific substances to target and treat different skin ageing indicators. Alpha-hydroxy acids (AHAs), such as glycolic acid (1) and lactic acid (2), and beta-hydroxy acids (BHAs), such as salicylic acid (3), are one class of substances that are frequently present in these products.
AHAs and BHAs function by exfoliating the skin, particularly the epidermis, which is the top layer. The connections that hold dead skin cells together can be dissolved by these acids, which can permeate the skin. By doing this, they aid in removing the accumulation of dead skin cells on the surface, exposing younger-looking, fresher skin beneath.
AHAs that are good in exfoliating the skin are lactic acid and glycolic acid. Due to their small molecular sizes, they can easily penetrate the skin and encourage the exfoliation of dead skin cells. AHAs can also encourage the synthesis of the proteins collagen and elastin, which support the maintenance of the skin's suppleness and structural integrity.
On the other hand, salicylic acid, a BHA, is frequently utilised for its anti-inflammatory and exfoliating qualities. It is useful for treating acne-prone skin as well as addressing indications of ageing because it can penetrate both oil and water. Salicylic acid aids in pore cleaning, irritation reduction, and skin texture and appearance enhancement.
The Power of Active Ingredients
One of the key components in an anti-aging skincare regimen is the use of serums. Serums are highly concentrated formulations that deliver potent active ingredients to the skin. They are designed to target specific concerns, such as fine lines, wrinkles, and hyperpigmentation. Speaking of hyperpigmentation, it is a common skin concern characterized by the darkening of certain areas, caused by an overproduction of melanin. To combat this issue, many individuals turn to specialized products like hyperpigmentation serum at eadem.co.
Hyperpigmentation serums often contain ingredients such as vitamin C, niacinamide, kojic acid, and alpha arbutin. Vitamin C, a powerful antioxidant, not only helps to even out skin tone but also stimulates collagen production, leading to a more youthful complexion. Niacinamide, on the other hand, inhibits melanin transfer, effectively reducing hyperpigmentation. Kojic acid and alpha arbutin work by suppressing tyrosinase activity, which is responsible for the production of melanin. By combining these ingredients, hyperpigmentation serums can effectively lighten dark spots and create a more uniform skin tone.
While serums play a crucial role in an anti-aging routine, the first step in any skincare regimen is proper cleansing. Cleansing balms are rich, oil-based products that effectively remove makeup, dirt, and impurities from the skin. They work by emulsifying upon contact with water, turning into a milky texture that rinses away easily. The best cleansing balm is formulated with skin-loving ingredients, such as nourishing oils, antioxidants, and botanical extracts.
These cleansing balms often contain ingredients like chamomile, which has soothing properties and helps to calm irritated skin. Green tea extract, a potent antioxidant, protects the skin from free radicals and environmental damage. Additionally, cleansing balms may include jojoba oil, which closely resembles the skin's natural sebum and helps to balance oil production. With their gentle yet effective cleansing action, the best cleansing balms leave the skin feeling nourished, hydrated, and ready for the next steps in your skincare routine.
Active Ingredients Unveiled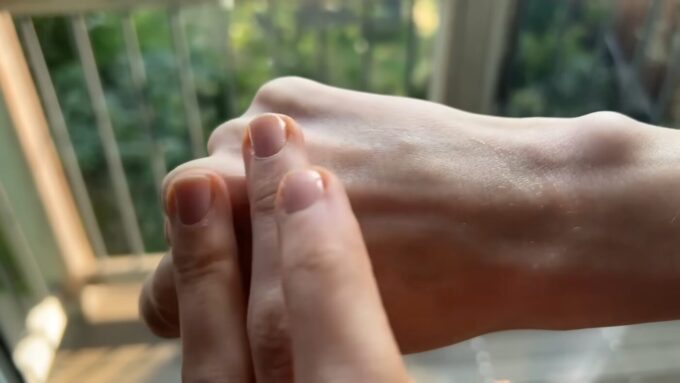 One of the key players in anti-aging skincare is retinol, a derivative of vitamin A. Retinol works by stimulating collagen production, reducing the appearance of fine lines and wrinkles, and improving overall skin texture. Its ability to increase cell turnover also helps fade hyperpigmentation, making it a sought-after ingredient in anti-aging formulations.
Another potent ingredient to look for in your anti-aging skincare arsenal is hyaluronic acid. As we age, our skin loses its natural moisture, leading to the formation of wrinkles and fine lines. Hyaluronic acid is a humectant that can hold up to 1000 times its weight in water, making it a superb hydrator. By infusing the skin with intense moisture, hyaluronic acid plumps up the skin, reducing the appearance of wrinkles and promoting a more youthful complexion.
Peptides are another class of ingredients worth mentioning. These short chains of amino acids play a vital role in collagen production and help improve skin elasticity. By incorporating peptides into your skincare routine, you can boost your skin's natural ability to repair itself, leading to firmer and more supple skin over time.
Harnessing the Power of Antioxidants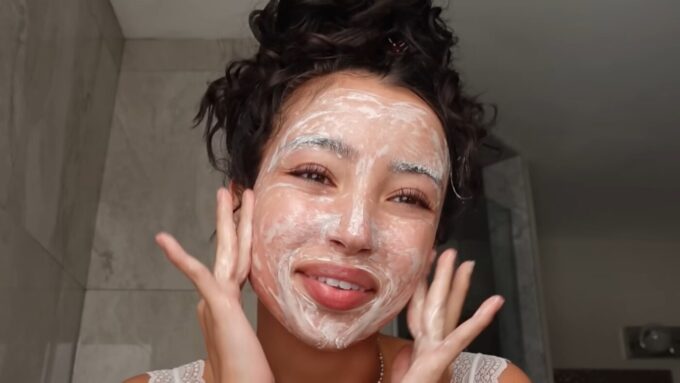 To comprehend the role of antioxidants, it's essential to grasp the concept of oxidative stress. Our skin is constantly exposed to various environmental aggressors, such as pollution, UV radiation, and even internal factors like stress. These factors contribute to the production of harmful molecules called free radicals. Free radicals are unstable atoms that seek stability by stealing electrons from healthy cells, causing a chain reaction of cellular damage.
This process, known as oxidative stress, can have detrimental effects on the skin, leading to premature aging, dullness, and the breakdown of collagen and elastin fibers. However, antioxidants come to the rescue by neutralizing free radicals and interrupting this damaging cycle. They donate electrons to stabilize the free radicals, effectively minimizing their harmful effects on the skin.
Conclusion
Understanding the science behind anti-aging skincare ingredients empowers you to make informed choices when it comes to your skincare routine. The hyperpigmentation serum and the best cleansing balm are just two examples of products that can contribute to a more youthful complexion. By incorporating active ingredients like retinol, hyaluronic acid, and peptides, you can effectively combat the signs of aging and maintain healthy, vibrant skin. Remember to also harness the power of antioxidants to protect your skin from environmental damage. With the right knowledge and the right products, you can embark on a skincare journey that keeps your skin looking radiant and youthful for years to come.