Today, we'll be examining Ulta's top-rated shampoos. Whether your hair is dry, oily, blonde or purple – we covered them all.
Now that we have listed the best foundations and best self-tanners available at Ulta, it is time to move on to hair. Yup, our ULTA Beauty haul continues with listing the best shampoos available at ULTA.
Best Dry Shampoo
Best Shampoo at ULTA
Best Purple Shampoo
Best Sulfate-Free
Living proof Dry Shampoo, Perfect hair Day, Dry Shampoo for Women and Men, 5.5 oz
Paul Mitchell Shampoo Two, Clarifying, Removes Buildup, For All Hair Types, Especially Oily Hair…
Redken Color Extend Blondage Depositing Purple Shampoo for Blonde Hair, Neutralizes Brassy Tones…
Redken Frizz Dismiss Shampoo | For Frizzy Hair | Smooths Hair & Manages Frizz | Sulfate Free | 33.8…
For long-haired folk, finding the perfect shampoo is akin to rocket science. So much experimentation, so many bad hair days.
And, even if you DO manage to find a shampoo ideal for your hair, you might get different results at different seasons. Hell, even your fluctuating hormones can severely affect the state of your hair. Told you it was rocket science!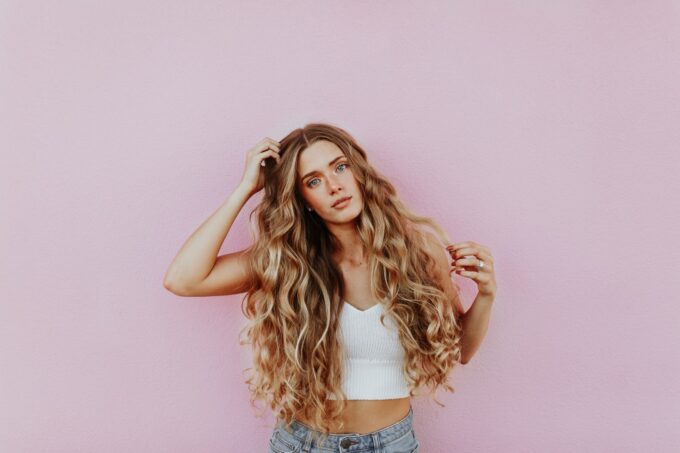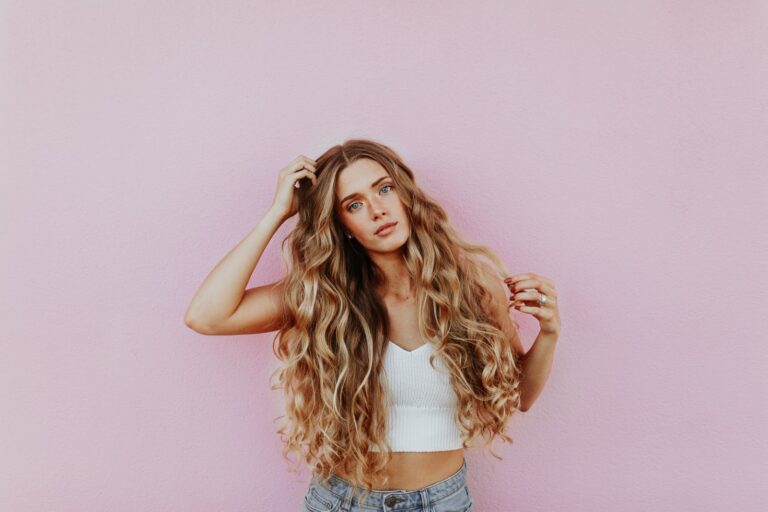 But, the solution to keeping your mane looking perfect at all times is actually stupidly simple. Occasionally, just switch products! No, you do not need to build a harem of shampoo to your bathroom, that would be ridiculous.
Still, having several different shampoos on rotation will do wonders for your hair.
Let me give you a few examples of what I'm talking about.
Say, your hair is perfectly hydrated and healthy during the warmer season, but frizzes and dries out completely during colder months. Solution? During colder months, ditch your go-to product for a super hydrating, anti-frizz shampoo instead.
Use a lot of styling products in your hair? Well, to ensure the optimal health of your hair, occasionally use a clarifying shampoo that fully cleanses your scalp.
I could go on and on with these examples, but I'll stop here. Just know that having a rotation of different shampoos will be super beneficial to your hair in the long run.
And, the perks don't stop there, you will also be saving a ton from not using expensive serums and masks. A win-win, if you ask me.
Without further ado, let's look at the 8 best shampoos available at ULTA:
Kiierr DHT Blocking Shampoo for Hair Growth
Top Ulta Shampoos for Every Hair Type and Texture
Kiierr DHT Blocking Shampoo for Hair Growth
DHT is responsible for the hair growth of our body but with an exception. It works on our whole body except the head. Furthermore, instead of enhancing hair length, it reduces it. That is why it holds a significant position in the list of things that are bad for your hair.
Hair fall is a serious issue that concerns both men and women. Therefore, there are a lot of therapies and treatments available in the market. But sometimes, we are too lazy to follow a certain plan. Or sometimes, the treatment is just so expensive that not everyone can afford it.
However, having a healthy scalp with thick hair is a dream for all. Wouldn't you want long and healthy hair? Of course, you do. But the treatment is too expensive?
Don't worry.
Now we have the Kiierr DHT blocking shampoo. This shampoo will not only enhances your scalp health but will also reduce DHT creation. Thus, you will be able to grow your hair without worrying too much. No need to get expensive treatments. No more lengthy routines. All you need is shampoo.
How to use it?
No need to worry about this too. You can use it just like a regular shampoo. Use it for every wash and get the perfect hair look. And if you get a 3 month supply, you can even get a 25 percent discount.
Nutrient composition
Apart from being a DHT blocker, this shampoo is amazing because of its nutrient-rich composition. It has:
Zinc PCA; that will regulate sebaceous glands and will also manage DHT
Green tea will also block DHT and cholesterol
Kapilarine that; will enhance the regrowth of your hair and will also strengthen them
Proteins
Vitamin E and B5
Jojoba oil
Keratin Collagen
Best Dry Shampoo at ULTA: Living Proof Perfect Hair Day (PhD) Dry Shampoo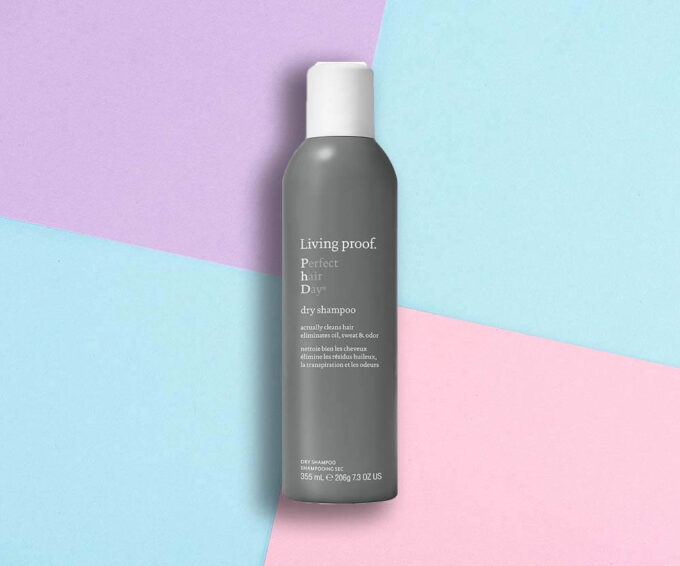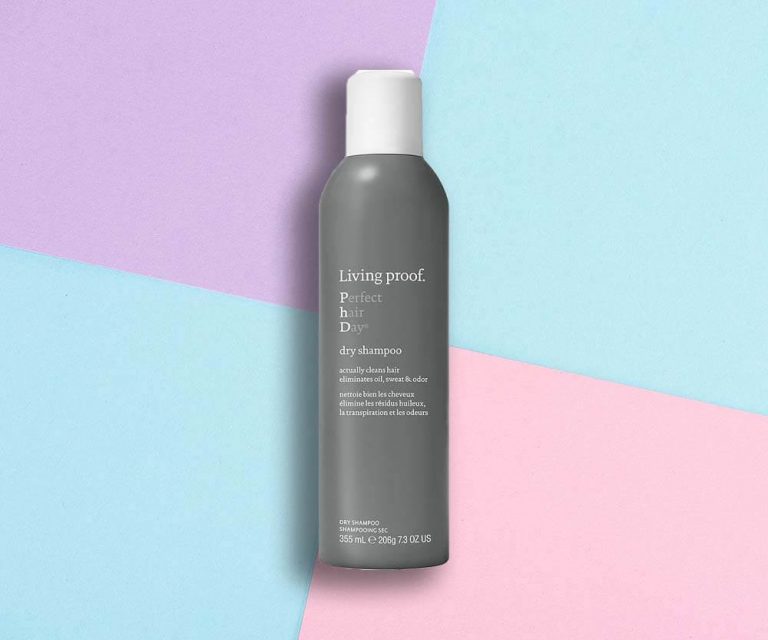 Why we love it: vegan and cruelty-free product, the powders are very easy to wash out, dry shampoo that actually cleanses thoroughly, color-safe formula
Ahh, a dry shampoo, a favorite of three-day summer festivals, and lazy post-party mornings. Still, I have to admit, my experiences with dry shampoos are limited so far.
Why? Because I have yet to find one that really does the job. Yes, my hair LOOKS clean, but there is little use to this if I still feel slightly grimy. Talk about a hair-fraud!
Luckily, this experiment with the best shampoos at ULTA gave me an opportunity to give dry shampoos a new shot.
"Perfect Hair Day (PhD) Dry Shampoo" from Living Proof, the best dry shampoo at ULTA, did not disappoint. While the price is a bit higher ($36 on ULTA for 7.3oz) than that of a run-of-the-mill general store dry shampoo, you do get what you pay for.
This dry shampoo is not a fraud, it actually cleans your hair.
Oil, sweat, odor…all of this nasty stuff is stripped from your scalp without using a drop of water. Impressive? Yup!
But, what I was especially impressed with was how easy it was to use this shampoo. I have colored hair, so dry shampoos usually leave some powdery residue that is oh-so-annoying to get out. Not with this one.
All in all, this dry shampoo from Living Proof performs exactly like a "real" shampoo. And, coming from a former dry shampoo naysayer, this is quite the praise. Looks like I have found a new permanent addition to my hair-care arsenal!
Best Shampoo at ULTA for Oily Hair: Paul Mitchell Shampoo Two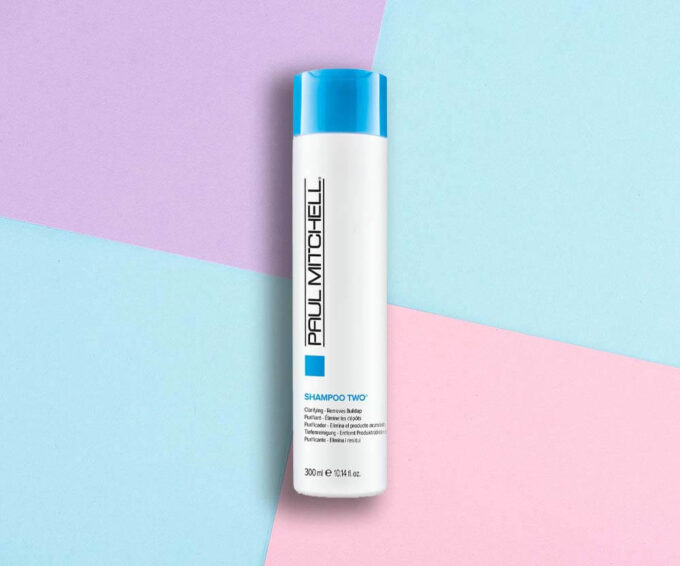 Why we love it: affordable price, great long term solution to excessively oily hair, color-safe formula
I think we can all agree that oily hair is a royal pain in the butt. Your hair color is on point, you just got a fresh cut, and you spent an hour picking out the perfect outfit to match your luscious locks. And, at the end of the workday, all is lost.
You look as greasy as Professor Severus Snape from Harry Potter. Yeah…not cool. Several issues might be at work here. Sweating, hormones, dirty environments, genetics, you name it.
But, is there a way to keep your mane from getting flat so fast? There is! "Shampoo Two" from Paul Mitchell is the best shampoo at ULTA for oily hair. While most shampoos work on a surface level by just stripping your hair of oil, "Shampoo Two" goes deeper.
It works by minimizing the oil production of your hair, while also providing it with lovely nutrients such as aloe extract, jojoba extract, and algae extract. Combine "Shampoo Two" with your favorite conditioner, and oily hair will be a thing of the past.
Goodbye, greaseball Professor Snape! Hello, flowy locks of Hermione Granger!
Best Dandruff Shampoo at ULTA: Bondi Boost Dandruff Shampoo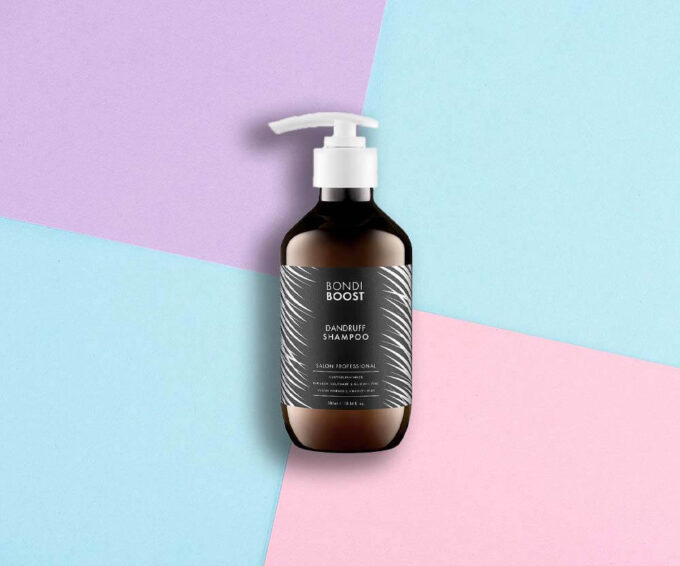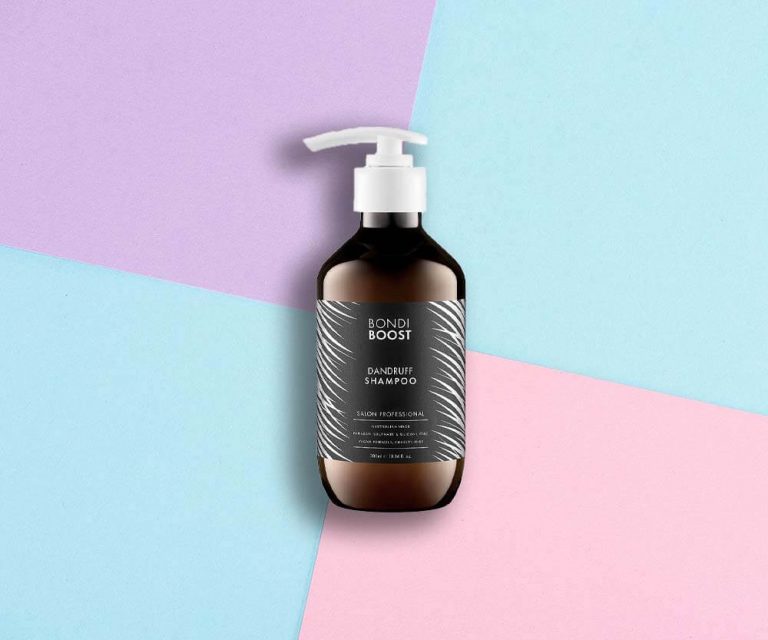 Why we love it: vegan and cruelty-free product, an alternative to prescription quality anti-dandruff shampoo at an affordable price, great fragrance.
I love everything about Bondi Boost. They have, quite simply, mastered the game of hair care. From their cruelty-free & vegan formulas to their beautiful packaging, they do everything right.
Naturally, I was excited to try out yet another hair product from their great line-up.
But, this time, I had to use a helping hand. You see, I have been lucky in the dandruff department. Yes, I have struggled with nearly every gnarly hair issue in the history of mankind, but dandruff is something I have been able to avoid.
So, for testing this shampoo, I "used" a girlfriend who has struggled with severe and persistent dandruff ever since her teenage years.
A perfect candidate for trying the best anti-dandruff shampoo at ULTA. So far, she has kept them flakes at bay with expensive, pharmacy shampoos.
So, does Bondi Boost offer a cheaper alternative? According to my friend, yes. Apparently, this stuff delivers exactly the same results as an expensive prescription shampoo.
Plus, as with all the products from Bondi Boost, this beauty is entirely cruelty-free and vegan. So, for those of you with stubborn dandruff, look no further!
Best Color Shampoo at Ulta: Matrix Biolage Colorlast Shampoo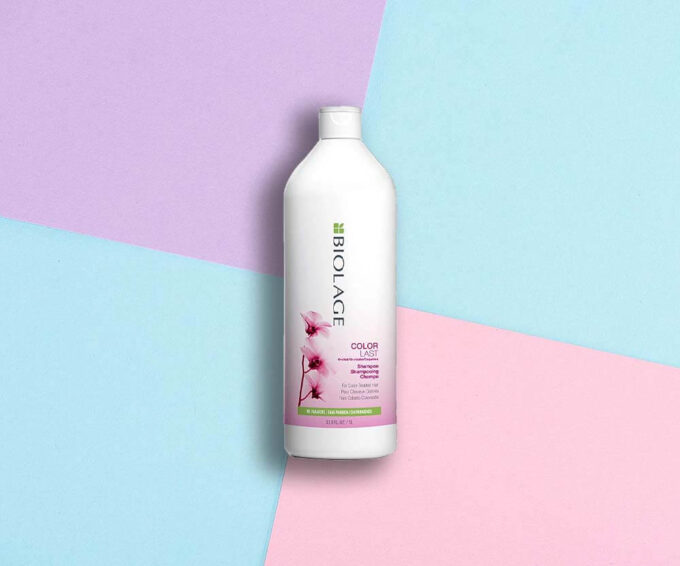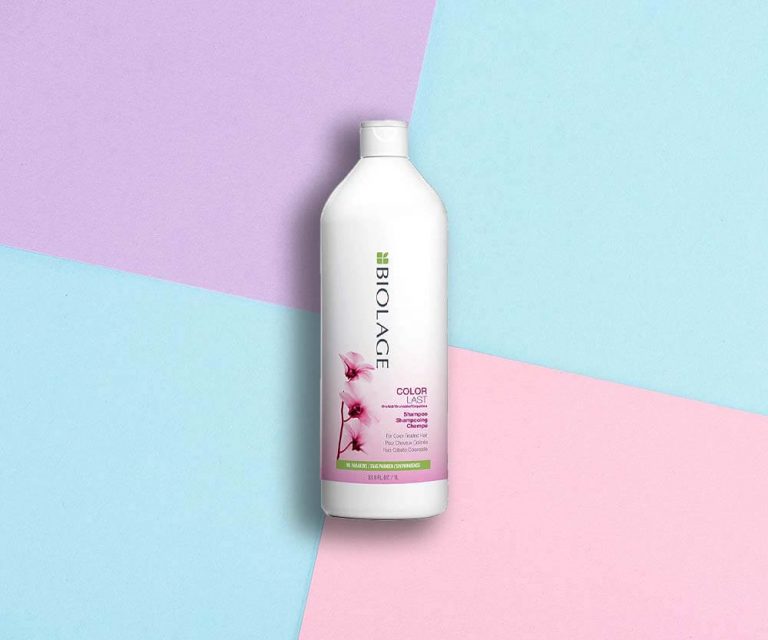 Why we love it: keeps the color salon-fresh for months, paraben-free formula
Know that feeling when you just nailed a new hair color? You walk out of the salon, get compliments from all your friends, and just float with confidence. Nothing good can last, right? In a few weeks, the color starts to slowly grow out and the radiance fades by the day.
Well, there is a solution. Using a shampoo for color-treated hair is essential. With the right product, your color can fly high for months, not weeks. This is especially important at times when visiting a hair salon is more of a luxury than ever before.
This hellish pandemic has actually forced me to find so many beauty hacks. A blessing in disguise, I guess.
It has also caused me to find a way to extend the beauty and lasting power of my hair color. This is how I found "Biolage Colorlast Shampoo" from Matrix, the best color shampoo at ULTA.
So, how does it work? 2 factors are at play here. The low pH level of the product, and a super gentle nature-inspired formula.
The shampoo cleanses super gently while also providing moisture and strength to your gorgeous mane. Hydrate and also cleanse super gently. This is all you need to keep your color salon-fresh for a long time. And, "Biolage Colorlast Shampoo" does exactly this.
Sheer blonde, raven-black, and everything in between. This baby from Matrix will keep your color going and going!
Best Sulfate-Free Shampoo at Ulta: Redken Frizz Dismiss Sulfate-Free Shampoo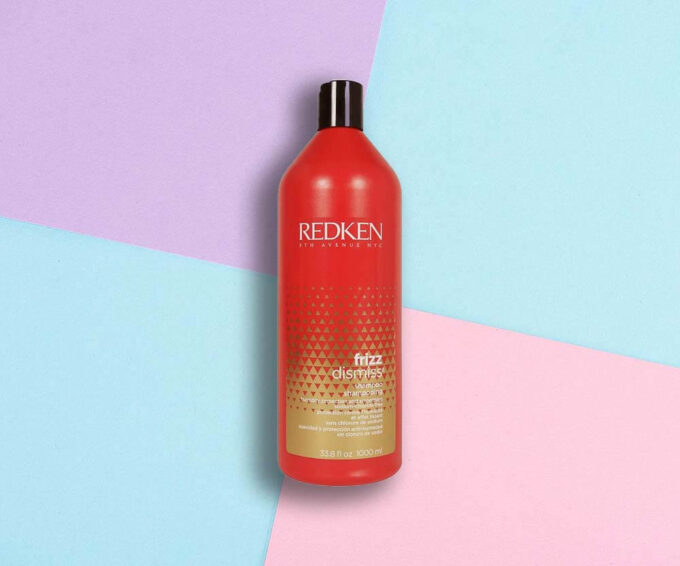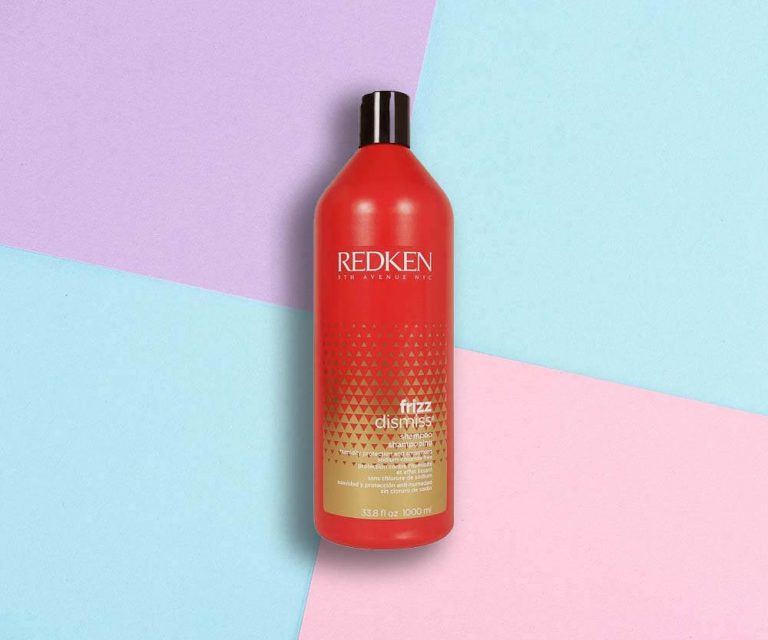 Why we love it: great for moisturizing ultra-dry hair, great for repairing damage caused by constant air-drying.
I think we can all agree that static hair can be super annoying. Even if you have a perfect hair care routine, you are powerless over certain aspects, the weather for example. As the air around you gets colder, your hair gets frizzier by the day. Sounds familiar?
Most commonly used shampoos actually make matters worse. Of course, you can use hair masks and serums, but that also means less money for other beauty stuff. Pointless to spend on 3 separate hair products if there is a way to get rid of the frizz by using shampoo only.
"Frizz Dismiss" from Redken is your best bet here. It is entirely free of Sodium Chloride and Sulfate. This means that it cleans your hair ever-so-gently, leaving it smooth, shiny, hydrated, and most importantly, free of that annoying static.
All in all, for women struggling with extremely dry and static hair, this is your holy grail right here! Private Frizz, you are dishonorable discharged!
Best Purple Shampoo at Ulta: Redken Color Extend Blondage Color Depositing Purple Shampoo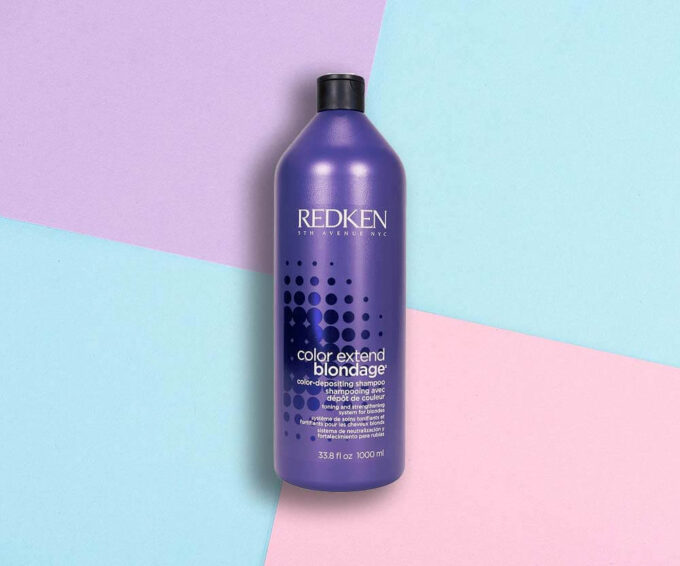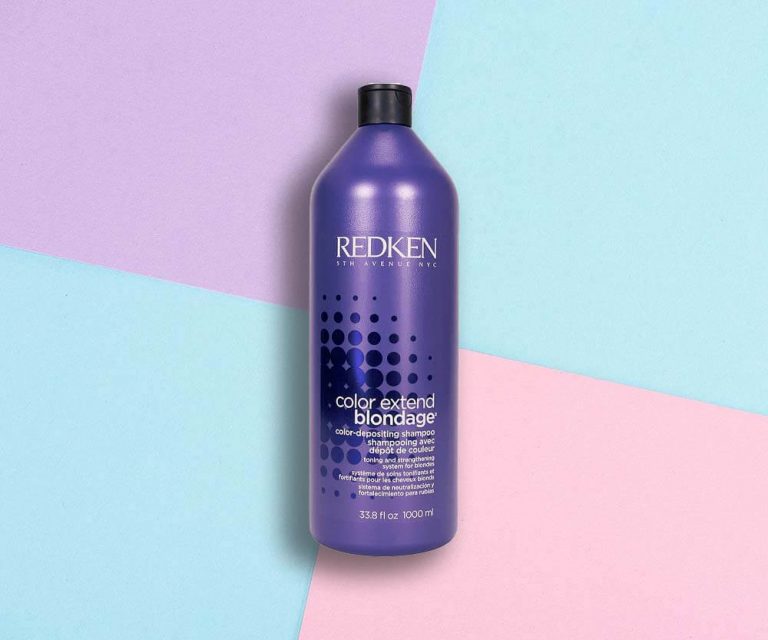 Why we love it: great for all shades of blonde, adds shine and hydrates thoroughly
We continue with another shampoo from the great Redken. This time we are looking at the best shampoo for blonde hair.
Platinum blonde, ash blonde, and strawberry blonde. So many options out there.
All of these shades can look amazing if you pull them off. But, you also need to use the right products to keep your golden look vibrant for as long as possible.
"Color Extend Bondage" is a superb choice for all shades of blonde. How does it work? The key players here are the Pure Violet Pigments that will take care of brassiness.
These pigments combined with citric acid leave your blonde strands looking vibrant, soft, and full of healthy moisture. As a cherry on top of the cake, the shampoo leaves a light yet luxurious scent that lingers throughout the day.
In a nutshell, "Color Extend Blondage" is a mandatory hair product for all blondies out there.
Best Clarifying Shampoo at Ulta: Redken Hair Cleansing Cream Shampoo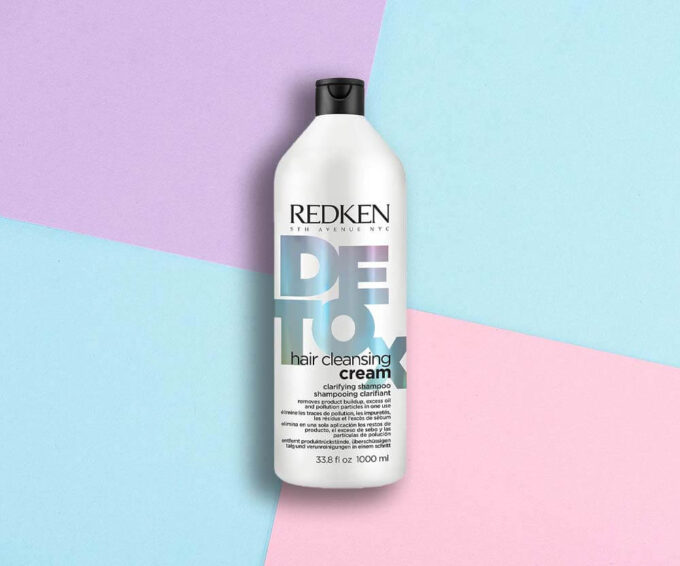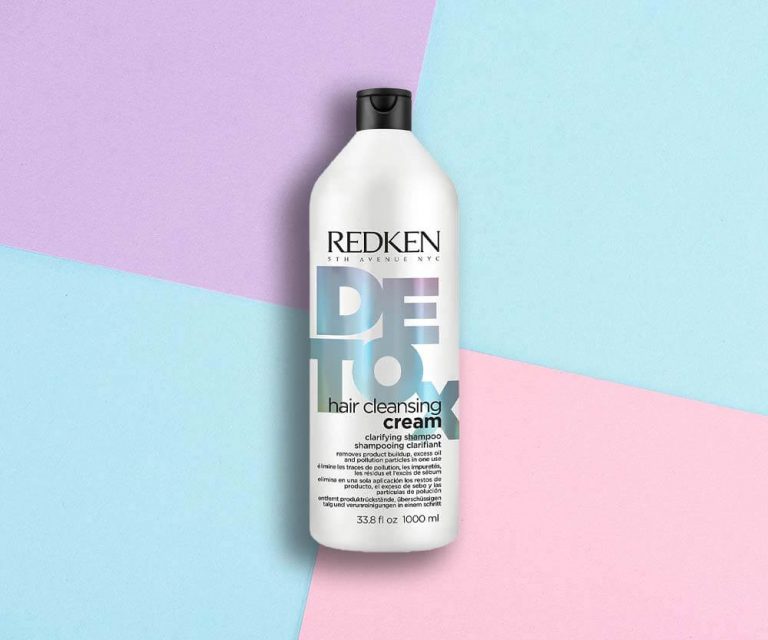 Why we love it: great for thoroughly cleansing your hair of styling residue, great for repairing damage caused by harsh water minerals, an affordable alternative to more expensive masks and serums
If you are like me, you use a lot of hair products. Especially for big events, dates, or just fun nights out. Volumizing sprays, mousses, hairsprays, dry shampoos…pretty much the whole periodic table has gone through my hair at some point.
And, unfortunately, all these products leave a residue in the long run. Even if this residue is invisible to the naked eye, this stuff will damage your hair in the long run. Luckily, there are products that help with "restarting" the state of your hair.
The best clarifying shampoo at ULTA is from none other than Redken. This cream shampoo gently removes all styling product build-up with ease. From the very first wash, your hair will feel, for a lack of a better word, FREE!
Not only this, but it also removes copper, iron, and hard water minerals. Yup, did you know that even shower water can damage your hair in the long run?
This shampoo was quite possibly the biggest surprise on this list. I had no idea that I even need a clarifying shampoo. But, after using, the difference was night and day.
My hair felt soft, nourished, and silky for days. Looks like this "hair detox" will become a permanent part of my routine.
Take a look at these shampoos for all hair types that are available on Amazon right now: