There have been days where I feel like I've adult-ed enough and want to curl up in bed and watch Netflix/YouTube for the entire weekend… Does anyone else feel like this? The reality is that adulting is so hard. Although I primarily work in an office, and my daily exposure to UV rays is fairly limited, my skin is still constantly under a lot of stress from the lack of sleep and constant adulting. Dehydrated skin leads to dull-looking and saggy skin – the skin can tell a lot about your health with just one look.
You've read a little bit about the Millenials-inspired skincare Multi-Active duo from Clarins and today it's all about keeping the skin nourished, and hydrated throughout the day through the Bioderma Hydrabio range.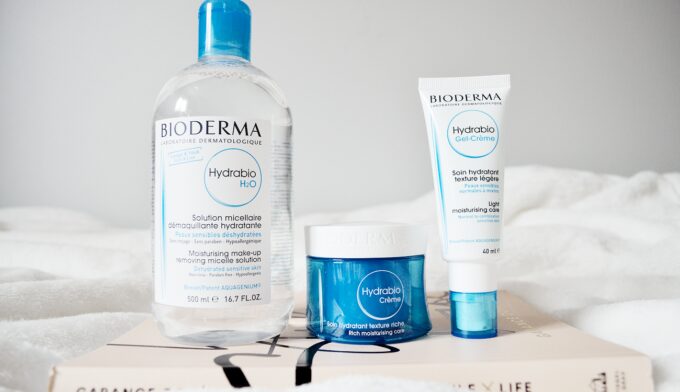 You've probably seen on this blog, how much of a Bioderma fan I am. I have very little preferences between the range, and the Hydrabio is one that I have wanted to try out more of. The range targets the skin's natural hydration mechanism so the formula stimulates the cells to re-energize the skin by hydrating it.
For 2016, the Bioderma Hydrabio range has been extended to include three new products (in addition to the existing serum and face cream):
Bioderma Hydrabio Moisturizing Micelle Solution 500ml ($24.95, available here)
Bioderma Hydrabio Light Moisturizing Gel-Creme 40ml with a pump tube ($29.50, available here)
Bioderma Hydrabio Rich Moisturizing Cream 50ml ($24.50, available here)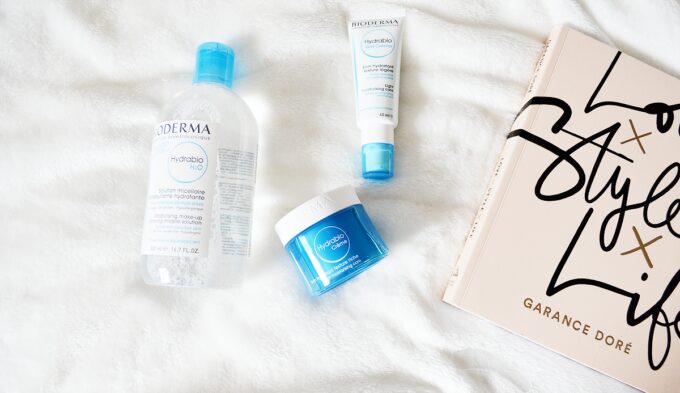 The primary difference in between the Hydrabio range and other skincare products is the focus on the skin's own hydration mechanism. Our skin cells know when to circulate water, distribute the water from the dermis via the aquaporins, and when to limit the water loss (preventing water from escaping) through the pores.
External stresses such as cold/dry air, stress/fatigue, excessive cleansing (!) and UV rays put a lot of stress on the skin and the cells that work hard to ensure proper water circulation through the layers. When the skin is deprived of water, it loses its radiance and signs of dehydration begin to appear. That's why Bioderma has patented aquagenuim, a formula that stimulates and mimics the skin's own natural water production, and distribution methods.
The Hydrabio Creme ($29.50, available here) provides deep hydration, smoothes the skin texture with salicylic acid, prevents axidative stress with Vitamin E. The cream is suitable for dry to very dry sensitive skin.
The Hydrabio Gel-Cream is a smoothing, hydrating cream that works to smooth the skin texture and comes in a tube-pump to keep the product hygienic and easy to travel with!
Great variety of new products to get excited about so keep an eye out for them at your local drugstores!
Which of these Bioderma innovation are you most excited about?
---
Disclaimer:
This post features product(s) provided for editorial consideration. All opinions are my own. For more information about my review policy, please
click here
.
---