Whenever I write about skincare on the blog, I tend to feature products that are most suitable for those with normal/dry skin, as that is the skin type I have. Over the years, I've been lucky enough to receive samples and products for oily skin which doesn't always work for me, so I've ended up recruiting my sister as my assistant (How lucky is she!?) so that I can still talk about the products on the blog.
I am cognizant of the fact that not all my readers share the same skin type as me, and I thought I would put together several favourite products that my sister use. I'll break down my and my sister's skin concerns and what our current skincare routine looks like to give you a better idea of why we recommend the products we did.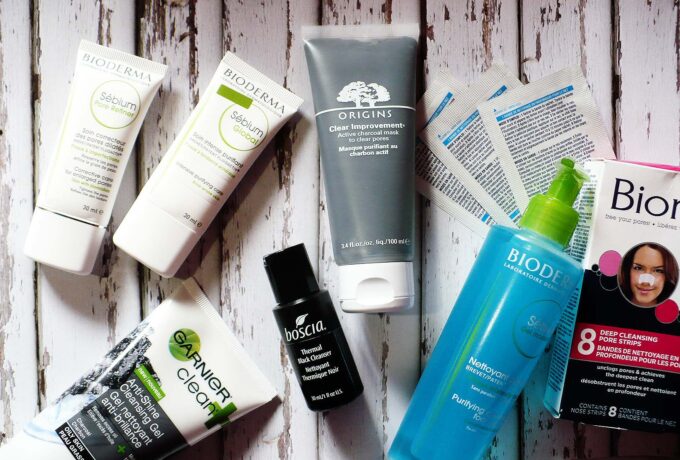 My skin type is normal/dry and I don't have any issues with sensitivity. I get the occasional breakout (usually when my diet is really poor) but otherwise, my skin is relatively clear. My biggest skin concern is usually dullness when my skin is really dehydrated, uneven texture and skintone due to old acne scars and hyperpigmentation so I tend to invest in brightening routine. My skincare routine is fairly minimal as I can get away without exfoliating or deep cleaning regularly. I also can trial products and new formula's without breaking out or getting really sensitive skin.
A little bit about my sister's oily skin: She has a moderately oily/combination skin which tends to lead to regular breakouts irrespective of her diet or age. She also tends to get a lot of blackheads/whiteheads around the nose area. Her biggest skin concerns are: 1) enlarged and clogged pores from excess sebum, 2) dull skin, and 3) constant maintenance to keep her skin looking clean and healthy.
AM/PM Skincare Favourites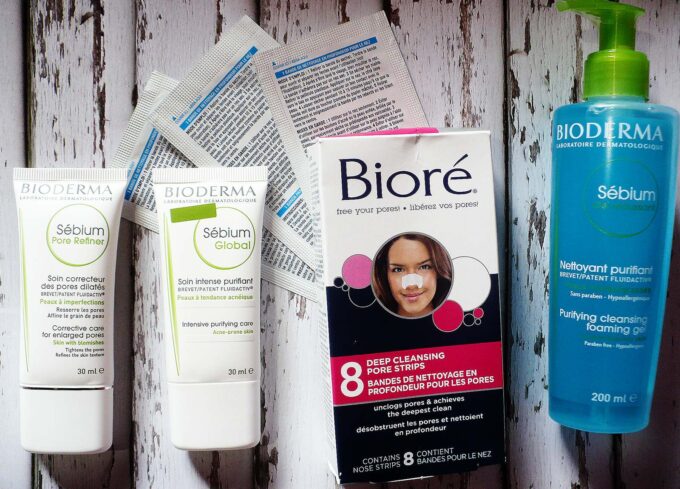 Bioderma Sébium Foaming Gel
I'm going to start in order of products I use in the morning. Starting with the BiodermaSébium Foaming Gel ($19.95, available here), a gel-based cleanser which has a formula that limits the production of sebum (the excess oil) on the skin.
The formula is soap-free (pretty rare to find soap-free cleansers no matter what your skin type is!) and has a pleasant refreshing scent. The blue gel is not artificially coloured (which I thought might have!) and according to my sister, the formula does a great job of cleansing the skin, and keeping the pores clean for an entire day. The gel doesn't smell like chemical nor does it sting her skin (since most acne-based skincare tends to contain salicylic acid). She loves that this product doesn't dry out her skin either and leaves it feeling fresh without the tightness.
Bioderma Sébium Pore Refiner
Although she doesn't wear makeup, on the days when her pores are really out of control (she's still in university so sometimes her skincare routine takes a backseat), she'll resort to using the BiodermaSébium Pore Refiner ($29.95, available here) as a temporary treatment. It works to keep her excess oil at bay similar to how a dry shampoo buys you another day of not washing your hair.
She loves how this treatment works magic on her skin – it can be applied like a makeup primer that smooths out and refine the skin texture, while at the same time tightening the pores. The formula is mattifying, so she doesn't even have to worry about the product moving around without any makeup to set the product in place. The Sébium Pore Refiner has a powdery finish so she doesn't need to use any powder or any kind of makeup to keep the product in place. Since she's not used to wearing any kind of "makeup"-like product on the skin, she uses this as a spot treatment like around the nose area when she gets really oily.
Bioderma Sébium Global
My sister likes to combine using the Sébium Pore Refiner and BiodermaSébium Global ($22.95, available here) together since the latter treats blackheads, and pimples in addition to tightening the pores. This is a treatment product that I'll occasionally reach for as well since it limits scarring, and treats acne before it fully forms. The product really does keep blemishes at bay for both our skins and I love that I can keep this handy for days when I feel like a breakout is forming! It helps me feel in control of my skin. The good news is that you can also use this under makeup.
Bioré Deep Cleansing Pore Strips
My sister and I both swear by this product for properly cleaning the pores – the funny story is that I discovered this product thanks to her. She loves using this on her blackheads as a weekly treatment and it really does remove the blackheads and whiteheads! You can see how much of these little suckers have been living on your skin when you peel it off. She uses this biweekly, while I tend to use it monthly. I suppose I could do it more often, but I feel like my skin doesn't produce as much black/white heads as hers does so I'm okay with using it less regularly.
Charcoal-Based Treatments for Weekly Deep Cleansing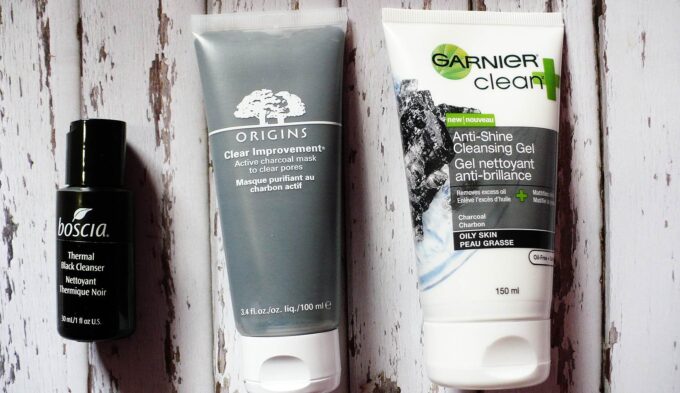 She's not the most picky when it comes to cleansers but she does love any charcoal-based cleansers. I personally love the way the charcoal warms up on your skin upon contact on water, but for her anything charcoal-based is a must-try. I got her the GarnierClean+ Anti-Shine Cleansing Gel and a sample of the BosciaThermal Black Cleanser because I thought it might be a good way for her to help keep her skin in control without having to constantly splurge on really expensive masks and skincare, and she does really like it. The cleanser does a great job on removing the excess oil on her skin, but her skin tends to feel quite tight if she uses this too often (which is why she prefers the Bioderma one). She typically use any charcoal-based cleansers only once a week, and in combination with deep cleansing routine including face masks and exfoliation.
For the weekly deep cleanse my sister relies on charcoal-based masks and here are two of her favourites (with different price points depending on your preference. She adores the OriginsClear Improvement Active Charcoal Mask ($29, available here) ever since she got a sample of it from Sephora. It has become a tradition for me to gift her this mask on her birthday and during Christmas as she doesn't like to splurge on expensive skincare. The thing is, when she uses this particular mask, I can really tell how much brighter and cleaner her skin looks. The difference is so visible and she swears by this mask and refuses to try anything else.
What are some of your favourite skincare products for oily skin?
---
Disclaimer:
This post features product(s) provided for editorial consideration. All opinions are my own. For more information about my review policy, please
click here
.
---