Hi, beauties. Today, I'm excited to bring you mini-reviews of 7 best moisturizers from Clinique.
Why Clinique? Well, because this beauty-giant has one of the best moisturizer line-ups out there. They have tailored products for all skin types and concerns. And, all of the moisturizers are also very affordable.
Best Long-Term
Best Anti-Aging
Best Anti-Redness
Best Anti-Acne
Clinique Moisture Surge 72-Hour Auto-Replenishing Hydrator, 1 Ounce
Clinique Smart Night Custom-repair Moisturizer, Very Dry To Dry, 1.7 Ounce
Clinique Redness Solutions Daily Relief Cream – 50ml/1.7oz
Clinique Moisture Surge Intense Skin Fortifying Hydrator 50ml/2.5oz – Very Dry to Dry Combination by…
Best Anti-Aging
Clinique Smart Night Custom-repair Moisturizer, Very Dry To Dry, 1.7 Ounce
Best Anti-Acne
Clinique Moisture Surge Intense Skin Fortifying Hydrator 50ml/2.5oz – Very Dry to Dry Combination by…
This is yet another testament to the fact that you can have fantastic skin without destroying your bank account.
Before we proceed to our list, allow me to take you on a mini-tour of the history of Clinique.
The inspiration for the company came about in 1968 when US Vogue hosted an article on achieving great skin through a proper regimen. After the article, Vogue editors Carol Phillips and Evelyn Lauder teamed up with dermatologist Norman Orentreich.
A combination of beauty enthusiasts and a dermatologist. Voila! Clinique was born.
Clinique still holds true to their credo of offering dermatologist-approved skincare for all skin types. And, this goes for their moisturizers as well. Whatever your skin type might be, you will an affordable moisturizer suitable for you.
These are the 7 best Clinique moisturizers:
Best for Long-Term Hydration: Moisture Surge 72-Hour Auto-Replenishing Hydrator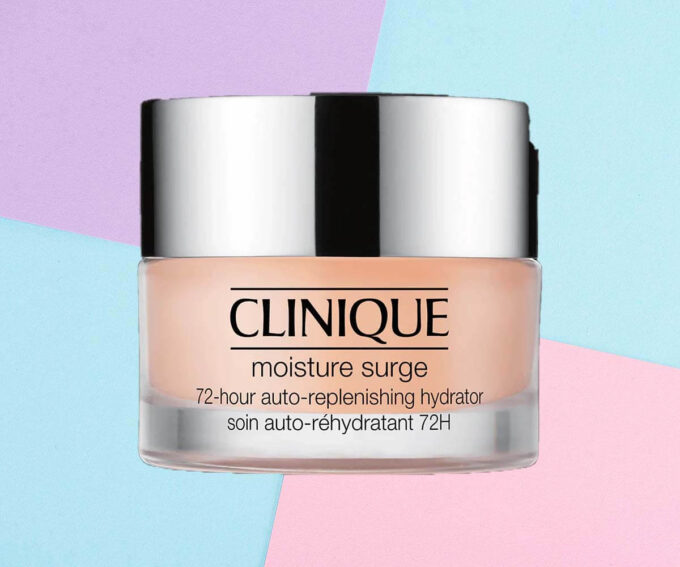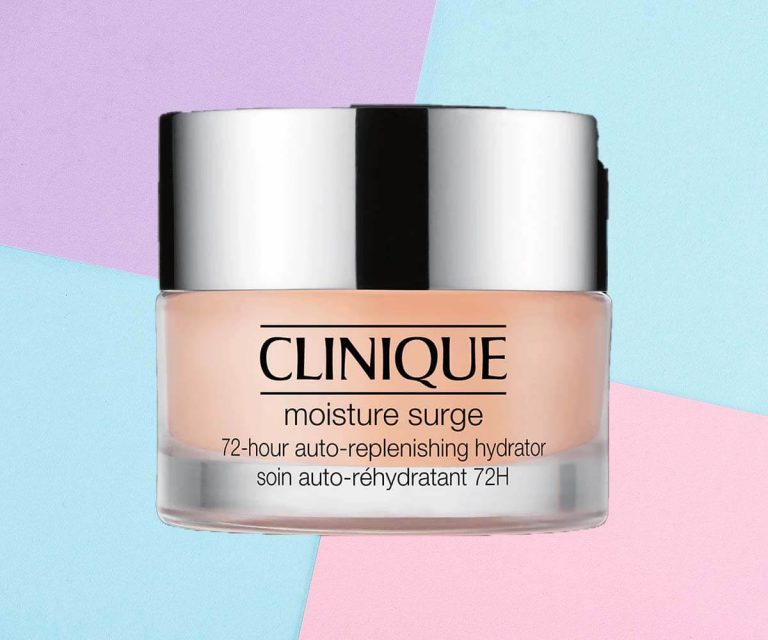 First things first, this top-selling moisturizing gel-cream from Clinique looks cute as a button. The pink color gave me instant flashbacks to "Sand & Sky Pink Clay Mask" that The Fantasia reviewed back in July. But, as you know, beauty only goes skin deep. So, let's find out how this baby performs.
I'm glad to report that this moisturizer is a Clinique is a stunner. Right off the bat, I was impressed by the texture of the moisturizer. The gel-cream felt as soft as silk on my face. And, it absorbs quickly without leaving a hint of greasiness. Love it!
Clinique states that this product is a multi-tasker that can be used both as a daily moisturizer and a 5-minute mask. However, I only tested it as a regular moisturizer.
Results? In short, impressive.
The innovative formula is designed to create a "moisture reservoir" on your face and hold in hydration for 72 hours. And, much to my surprise, this is exactly what it does. My skin did not need a moisturizer for two days after using this as part of my routine.
A moisture surge of considerable magnitude! And, no, I did not skip showering for two days just to test the duration of this gel-cream. So, yup, the so-called "moisture reservoir" really works.
All in all, a supreme choice for a daily moisturizer.
Best Anti-Aging Moisturizer: Clinique Smart Night Custom-Repair Moisturizer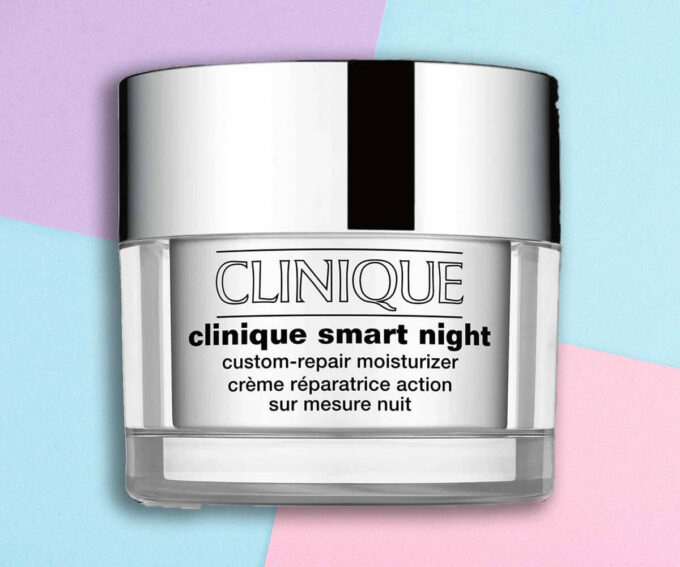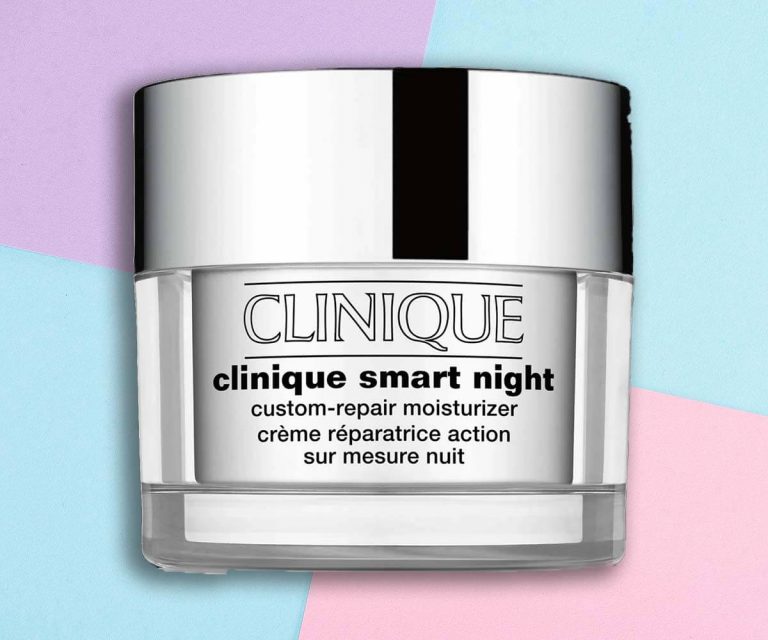 Let's move forward with an anti-aging moisturizer from Clinique.
This cream from Clinique promises to deliver visible results while you enjoy your beauty sleep. Does it deliver? Let's find out.
The cream comes with a choice for three different skin types. You can choose a moisturizer for dry, very dry, or combination-oily skin.
My choice? Cream for combination-oily skin type.
Upon application, you will notice that the texture is somewhat thicker than that of other Clinique products. But, since my skin ate it up quite quickly, I have no complaints in that department. Off to sleep we go!
As I woke up, I excitedly faced the mirror. I have tested hundreds of different beauty products in my lifetime. Naturally, I am a skeptic when it comes to moisturizers that promise overnight results. However, when it comes to this beauty, I was pleasantly surprised to see some visible results on the very first morning.
Do you know that dry, annoying puffiness your skin usually has right after waking up? Well, none of this! My skin felt smooth, well moisturized, and somewhat firmer than usual.
As far as de-aging properties go, the jury is still out. I am not struggling with fine lines and wrinkles yet, so I might not be the target audience for this moisturizer. But, considering the instant improvements of my facial skin, I'm sure that it would work just splendid for older skin as well.
Overall impressions? Well, I will keep this in my rotation. That should say all there is to say.
Best Anti-Redness Moisturizer: Redness Solutions Daily Relief Cream With Microbiome Technology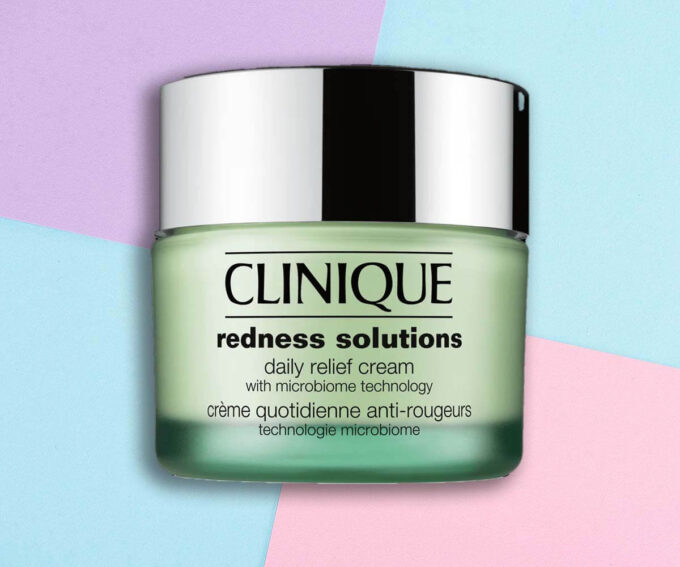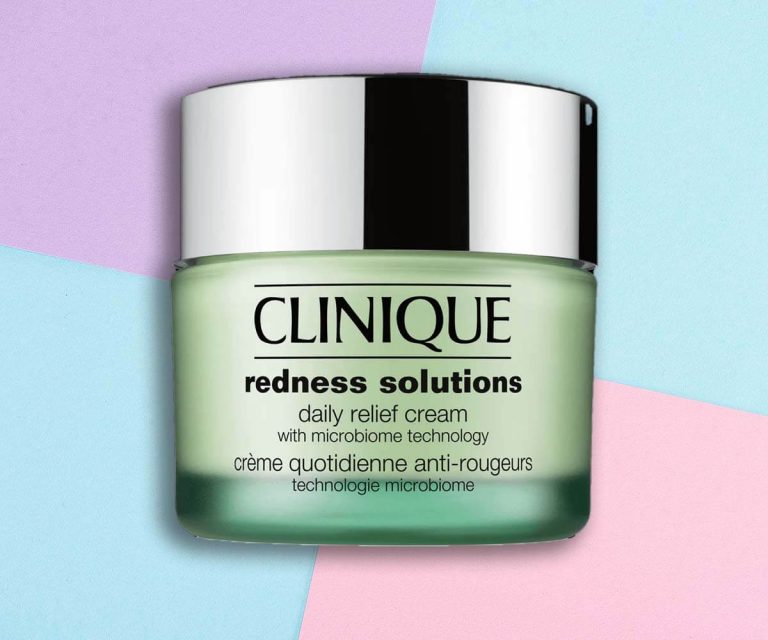 A daily moisturizer developed specifically for people struggling with skin redness.
Wow! This is a first for me.
Since I am not struggling with such issues myself, I reached out to my dear friend Adriana. Adriana occasionally has issues with stubbornly persistent skin redness, especially during humid weather.
She was glad to give the cream a go and report on the results. We live in the same city, which means that I can also see her progress first-hand. The period of testing was set to two weeks, theoretically a suitable amount of time for visible improvements.
Enough about the introduction, time to get to the thick of it.
Does the cream work? In a nutshell, yes. There is a catch, though. Do not expect overnight improvements. As Adriana reported, the formula takes time to work its magic.
The redness got "calmer" in about a week. In two weeks, however, her skin health had drastically improved. And, not only does this baby effectively battle skin redness, but it provides solid daily moisture boost as well .
Conclusion? The cream works. And, as far as I am concerned, this is the highest praise me and Adriana can give this product.
Best Anti-Pollutant Moisturizer: Dramatically Different Hydrating Jelly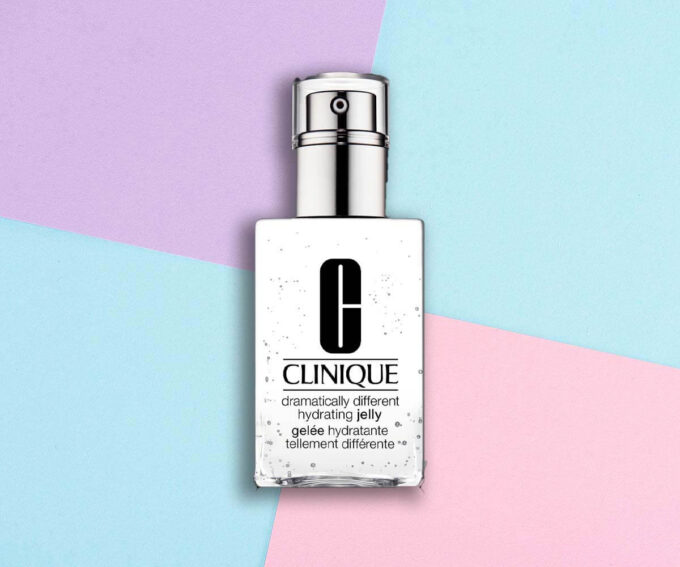 Before we proceed, we need to talk about this bottle. It. Is. Gorgeous. Yes, I'm always all about the end-results, but a chic-looking bottle still adds a point or two to my overall evaluation. As they say, first impressions are everything.
But, as with all Clinique moisturizers, there is more to this product than great design.
Upon application, you will first notice how lightweight this stuff is. It is almost liquid in texture. So, when they say "jelly", they mean it.
This is wonderful news for women with oily skin, as this moisturizer provides a moisture surge without leaving your skin a hot, greasy mess.
The water-jelly moisturizer also provides your skin with a natural pollution-barrier. This is huge. Especially for the big-city girls among you. Using an anti-pollutant product is an extremely important part of your routine.
To me, it is stunning to see that so many women forgo this step entirely. No wonder, then, that most dermatologists are booked solid for months.
Oh, and the "hydrating jelly" is not only friendly to your skin, it also very kind to your budget. You can get a 125ml bottle for under $30 on the official site of Clinique. And, this stuff will last you for a while.
A well-performing moisturizer with anti-pollutant properties. And, it is budget-friendly as well. What's not to love!
Best Anti-Acne Moisturizer: Moisture Surge Intense Skin Fortifying Hydrator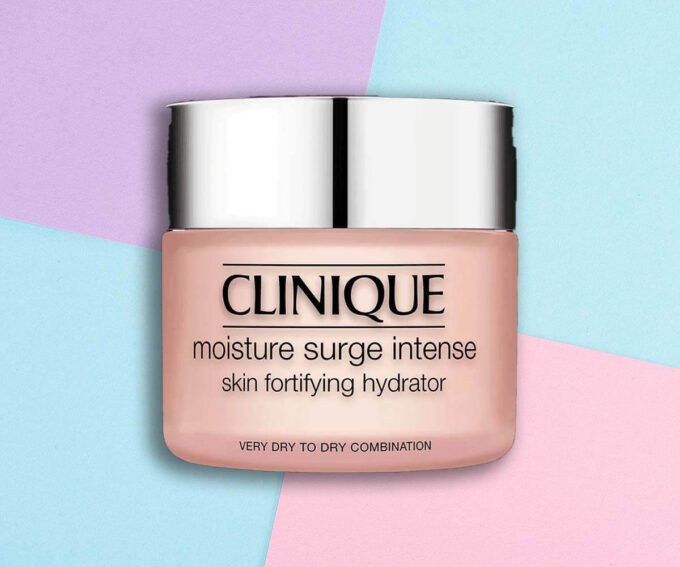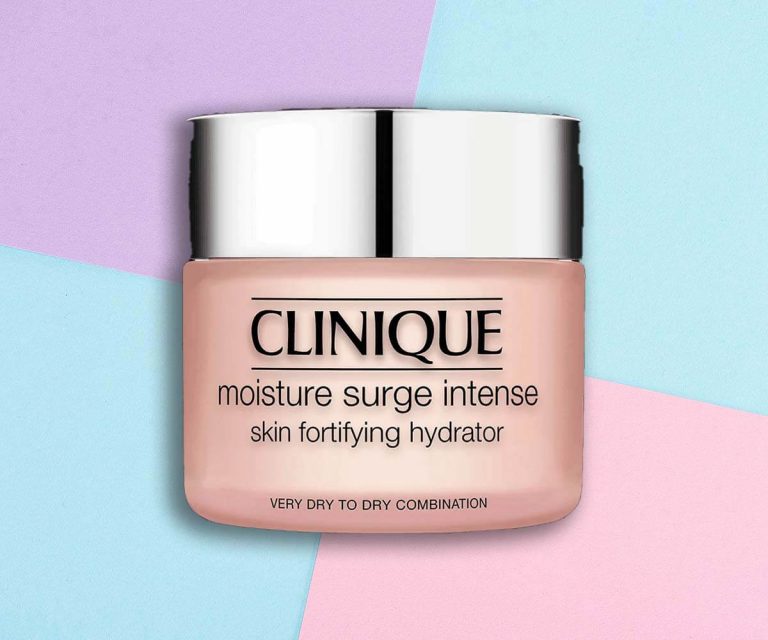 Think of this moisturizer as the older sister of the "Moisture Surge 72-hour Auto-Replenishing Hydrator". It is richer in texture and has an even stronger moisturizing effect.
This makes it a perfect moisture surge for dry and cold winters that wreak havoc on even the most cared-for skin. And, spoilers ahead, this moisturizer has a wonderful "side-effect" going for it.
Drum roll, please. Of all the Clinique moisturizers, this would be THE best choice for acne-prone skin. As you know, moisturizers and acne are a touchy subject. Pick the wrong product and you are left with a nasty breakout. Well, this gel-cream does the opposite, as it seems to have a solid anti-acne effect going for it.
On my skin, the problematic areas started to improve surprisingly fast. I'm talking visible improvements after only a few days of use. Impressive? Yup! The gel-cream does contain hyaluronic acid, a known anti-acne substance. I suspect that this was the ingredient responsible for this lovely surprise.
To conclude, this is the best Clinique moisturizer for acne-prone skin. Not only does it provide long-lasting hydration, but it also provides effective treatment for mild acne. A wonderful 2-in-1 if you ask me.
Best for Oily Skin: Dramatically Different Moisturizing Gel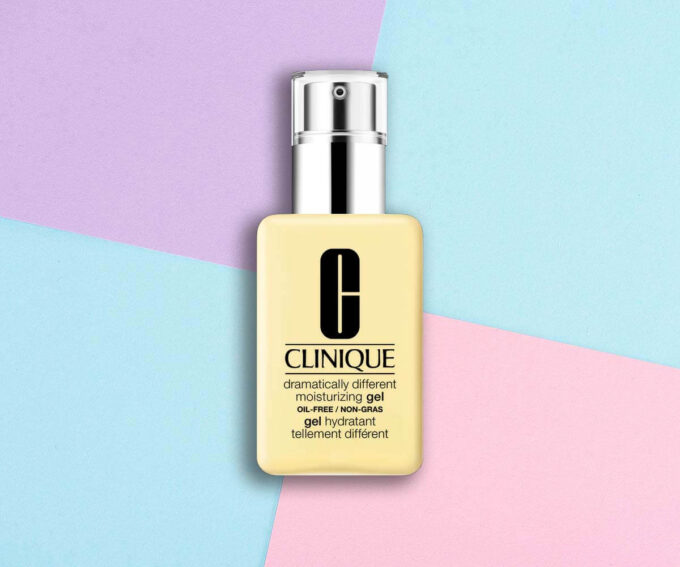 Let's continue with the best Clinique moisturizer for oily skin. Yes, technically, all the moisturizers listed here are suitable for oily skin. They are all oil free and your skin will never react by becoming even more of a mess.
However sensitive your face might be. However, if you want to get rid of greasy skin once and for all, the "Dramatically Different Moisturizing Gel" is your best bet.
The formula of this moisturizer was tailored specifically to balance and refresh oil-prone skin. And, I'm glad to report that the moisturizer starts to work its magic from day one.
Your face will feel refreshed, hydrated, and silky from the first use. Plus, long-term use will effectively restore your skin balance and you can start to use less product over time.
Begone, grease! And, as with the previous moisturizer listed, hyaluronic acid is included. So, does this mean it includes anti-acne benefits as well? You bet!
To sum it up, this is THE product for people with oily skin type. It is dermatologist-developed, budget-friendly, and most importantly, effective. Yet another solid moisturizer in the highly acclaimed skin hydration line-up from Clinique
Best for Very Dry Skin: Clinique Dramatically Different Moisturizing Lotion +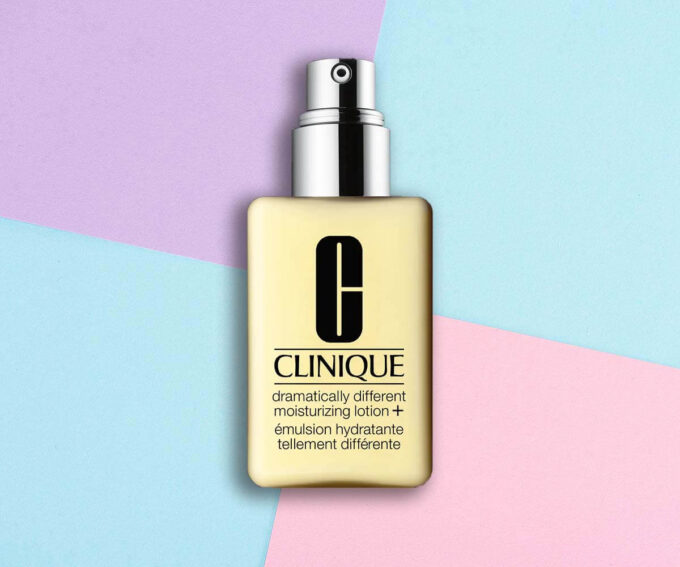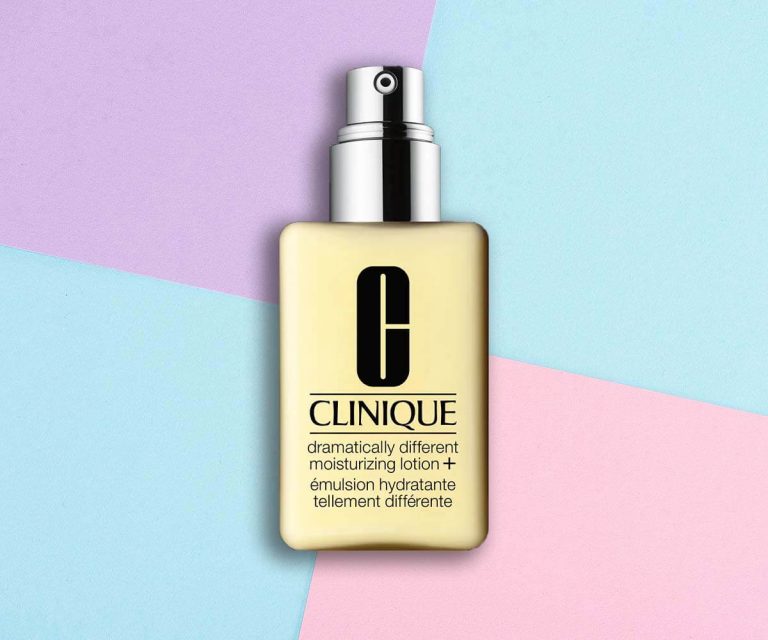 Same design, same size options, same price. At first glance, there is almost nothing to separate this lotion from the previously listed "Dramatically Different" gel.
However, the products have slightly different purposes. While the previous one listed was for people struggling with excessively oily skin, this one would be more suitable for drier skin.
So, how does this moisturizing lotion work its magic? Just take a look at the natural ingredients included here. Sunflower seed cake, barley extract, and cucumber fruit extract.
This magical trio improves resiliency, moisture-level, and balance. And, these improvements will be visible. A healthy glow? Check. Silky texture? Check. A slightly mattified complexion? Check.
To summarize, this is as good as the "Dramatically Different" gel moisturizer, the only difference is the texture and the targeted skin type. Struggling with greasy skin? Go for the gel. Struggling with dry to very dry skin? Go for the lotion.
Also, check these Clinique products: