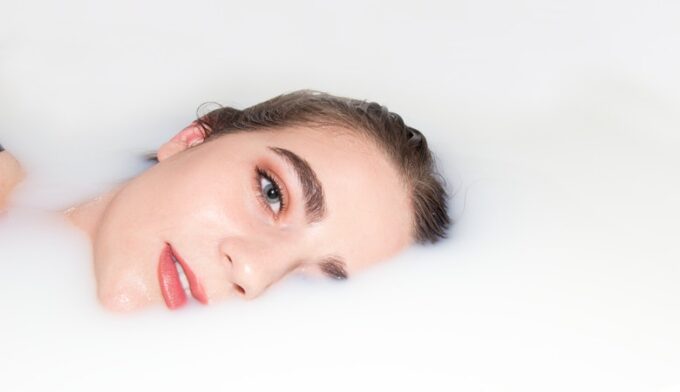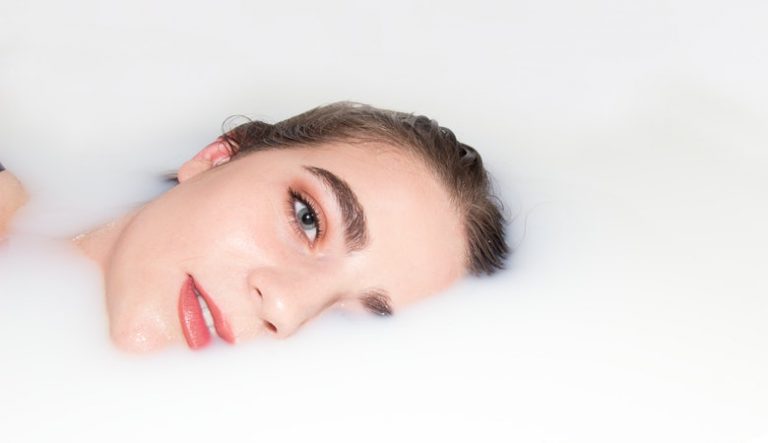 Does it sometimes feel like your skincare routine feel a lot more like a chore? I certainly have been feeling that way recently despite having accumulated quite a bit of skincare pieces during the holidays. I've been feeling like I need some excitement in my skincare routine.
It struck me when I over-applied my face oil one evening… A home facial skincare routine!
Skincare into a Facial?
Let's backup a bit. Skincare and facial aren't the furthest thing from each other. What I really like doing is make every step of my skincare like a facial routine – mimicking how esthetician would it. It's not going to cost you any money and I'm looking forward to doing my routine in the morning and evening.
In summary: All I did was make every part of my routine as close as possible to how it would be done in a spa!
1. Layer Some Serum & Oils
I used to be the person who would skip these because they take up so much time and require extra work. But if there's anything I learned from the pro's is that spot treatment works! I hate the idea of overwhelming my skin with too much products all over. What's really nice about face serums and oils is that they sink in immediately and won't make your skin feel too oily. That means I can add about 2-3 serums/oil combination that is specific to my skin needs such as hydration, anti-aging, and/or spot-treatment.
2. Gently Pat Products Onto Your Skin
There's a technique I learned from a Clarins Canada Trainer, Leslie. She said to warm up the oil / serum between your hands, pat very lightly on your skin without pressing down and work your way outwards.
Start the application of the products from the centre of the face, forehead, down to the chin and eventually down your neck. The idea is that it follows the movement of the drainage from your face. You'll notice that this is a technique (or something quite similar) that's used in a lot of facial treatments. Given that Clarins has been the pioneer or at least quite the skincare expert, I am inclined to make this a process in my routine.
A big downside to this process is of course, the amount of time it adds to my routine, so I only really do this in the evening. You can check out the video that Clarins has on their website over on this page.
3. Use Hot Towels in Between Treatments
One of my favourite things about facials is when you have that hot towel over your face. It is one of the most relaxing and therapeutic parts of the process. The purpose of the hot towel is of course, to open up the pores before you start with your serums and oils. I like to apply the hot towel in between as well considering that I like to keep the pores open as I add a few layers.
4. Massage Your Eye Cream by Gently by Lightly Drumming Your Fingers
I apply my eye creams about twice a day – one before I go to bed, and another one before I start my morning routine. I start by applying a tiny dollop of eye cream and gently drum my fingers around the under-eye area for a few seconds.
Now over to you! How do you usually jazz up your skincare routine?