Taking stock of some of my favourite best beauty products from the year always seem the most appropriate to wrap up the year. It's a good way to keep me disciplined during the holiday season (No, I do not need that new palette, but a foundation backup is totally reasonable!) and to inspire upcoming shopping trips by reminding myself of what kind of colours/formula/products worked best throughout the year. Where I can, I've avoided repeats from previous years just to make sure we're seeing as much variety as possible!
As always, I try to diversify the products, brands, and price range so that there's something in here for everyone. Let me know if you have any similar favourites or product preferences as I'm always looking to try out more brands and formula's during this sale season!
The Best Beauty Products from 2017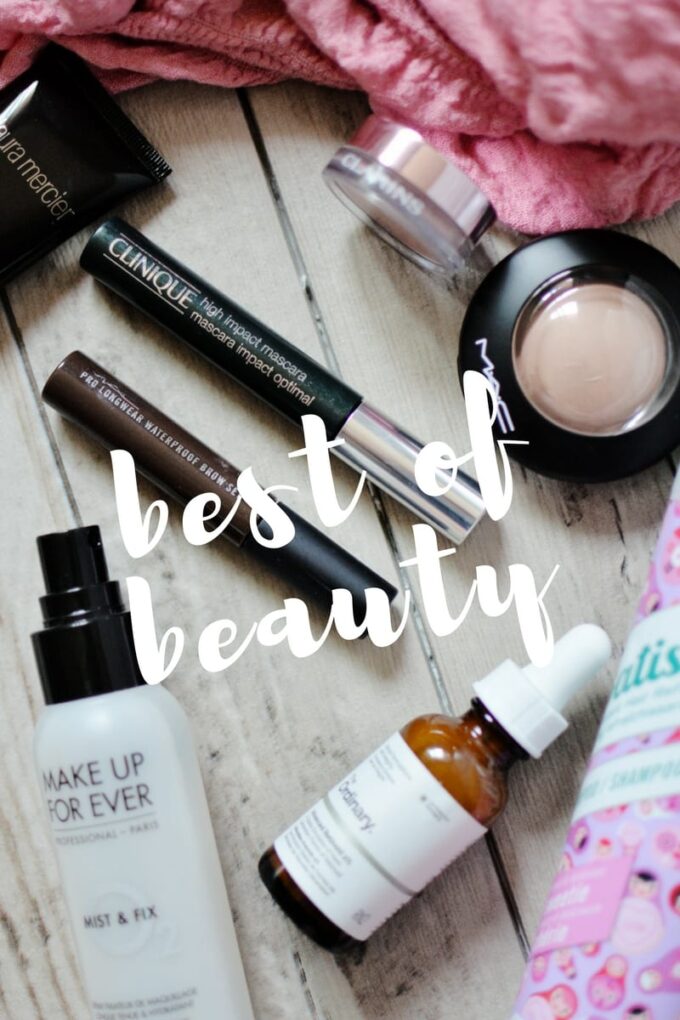 The Perfect Foundation
It's no secret that my go-to foundation of the year has been the Laura MercierSilk Creme Photo Edition Foundation ($58, available here) which I have featured several times throughout the year and continue to be impressed by. It is an expensive foundation but so worth every penny! It has the most beautiful second-skin finish that lasts all day! It is simply a fantastic low-maintenance foundation that gives you the most natural-looking result while covering up all those imperfections with one layer!
The Minimal Face Makeup Finishers
I've been mightily obsessed with the MACCosmic Force Mineralized Skinfinish ($33, available here). I bought it on a complete whim, hoping that it might be a dupe to my favourite Burberry Blush but it just wasn't the right colour… it was much better and absolutely what I had been looking for! Unfortunately, the Cosmic Force blush is limited edition but still available for purchase online only (as far as I know, my local counters don't carry it in-store).
To set the rest of my makeup, my go-to has been the Make Up For EverMist & Fix ($36, available here). Although not as popular as the Urban Decay All Nighter, this setting spray does the job nicely (if you don't mind the weird smell!) The bottle has lasted me ages and I can't wait to restock during the Sephora sale as I'm running quite low!
The Best Eye Makeup Trio
I've been reaching for the same three products throughout the year for my eye makeup: The ClarinsOmbre Iridescent or the Matte Iridescent (Depending on the occasion) for an all-over eye colour, the MACProlongwear Waterproof Brow Set ($21, available here) for the brow, and lastly the CliniqueHigh Impact Mascara ($19, available here) is the best long-lasting mascara that doesn't weigh down my short lashes.
These trio work wonders – totally low-maintenance, smudge proof, and looks effortless. In addition to these benefits, the trio doesn't require extra tools to apply so you can sneak one in your purse for when you feel like you need to touch up on the go!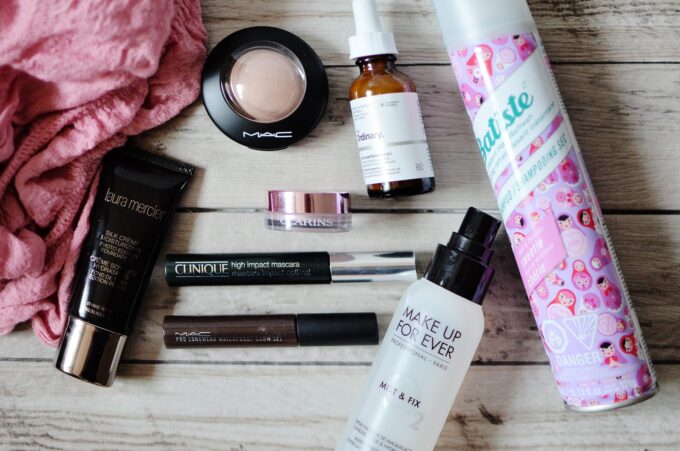 The Finishing Touches
One product that I cannot be without after purchasing it is the OrdinaryAdvanced Retinoid 2% ($9.80, available here). It's a product that really cleared my skin and kept it as bump-free for the longest time! I was very impressed and am quite in love with the various offering that The Ordinary offers.
I've also been obsessed with BatisteDry Shampoo ($7.99, available here). I wished I had known about this product from a long time ago because it helps add volume to my hair whilst keeping the "oiliness" from the variety of hair products I use, at minimum! It's available in a whole bunch of scents so there's something that I'm sure will appeal to you – I can't wait to pick this up again because it's changed my hair styling process!
Now it's over to you! What are some of your favourite products from 2017?