Lately I've been in the mood to shop but haven't had the heart to go splurge too much because I'm saving up for the holidays. Between getting a new camera lens, holiday sets, and putting together upcoming travel plans, I've been thinking of a few low-cost ways to shop from the drugstore and department store. Starting by going back to MAC and Lush to trade in a few empties in exchange for new goodies, I also thought of a few ways and little beauty splurges that won't break the bank!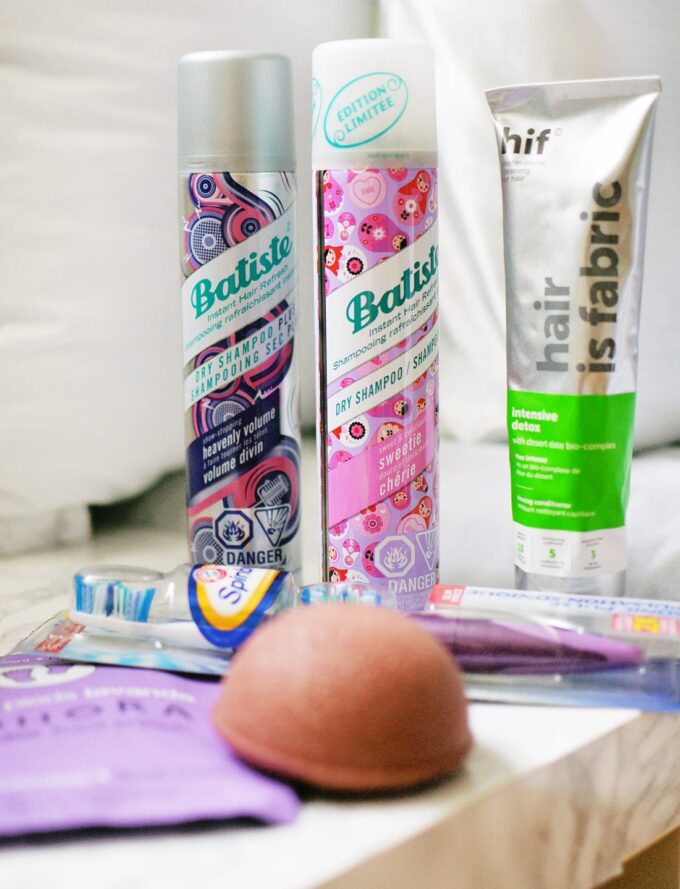 1. Trying out New Hair Products
When it comes to my hair, I typically steer clear of the high-end stores and brands. I'm content with a variety of drugstore options available. I haven't felt the need to splurge on very expensive shampoos / conditioner when my $4 Dove shampoo/conditioner duo work just as well. Although I invest very little in my hair, I can't help but feel a sense of pride since my hair is super healthy and thick – so much so that my stylist cannot stop praising it!
Dry Shampoo
These days, I'm starting to take better care of my hair. I've invested in two new products: dry shampoos and a cleansing conditioner. I've tried dry shampoos from a variety of different drugstore brands before so it was about time for me to go back to the brand that eventually became synonymous with dry shampoos: Batiste. I have two of them, the Heavenly Volume Dry Shampoo Plus and the Sweet and Delicious Sweetie ($8.76, available here) limited edition fragrance.
I'm really excited about these as they don't have that greasy heavy feel that the previous dry shampoos I've tried tend to have. The smell is quite fragrant, and floral so something to keep in mind if you are allergic to the fragrance. Otherwise, the product makes my hair quite light and the scent gives my hair a lovely smell that doesn't linger too long or unnaturally. So far I'm not having any issues with the nozzle which was a major problem with the Herbal Essences one I tried a little while ago.
Cleansing Conditioner
I've been in search for a new cleansing product for the hair – it didn't occur to me that I already have one thanks to Deciem's HIF brand. During last year's Black Friday sale, I couldn't help but stock up on an awesome Deciem HIF deal that was offered for 1/3 of the price! I have been loving the Intense Detox Cleansing Conditioner that ($16, available here). The minty scent leaves my scalp feeling so clean and when my hair dries my scalp does feel a lot cleaner.
2. Trying out New Masks
Masks are one of those things that I consider a little luxury in life. They don't cost very much but using a mask treatment kind of makes me feel like a million bucks. I'm kind of obsessed with face masks, but anything that are non-face are also a favourite. Sephora came out with a whole bunch of masks including those for the feet, hands, and hair recently so I've been stocking up. I'm pretty obsessed with these so far, and considering they cost $6 a piece, it's a little piece of happiness to enjoy every Friday!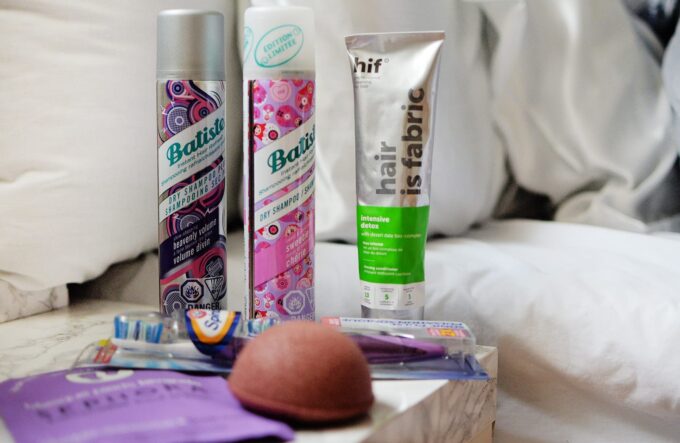 3. Upgrading The Basics
I don't know about you but upgrading the little things in life makes my routine less boring. Take a regular toothbrush for example – it's the most mundane routine but for as little as $20 I managed to make my a tad less boring. I recently got myself an electric toothbrush at Shoppers Drug Mart. Whilst they typically can cost anywhere between $40-100+, I was lucky that I purchased mine at 50% off. $20 is very little to invest in improving my dental health while making my routine less boring!
If your teeth are too sensitive for an electric toothbrush (even with the softest brush / setting), try out the Arm & HammerSpinbrush Sonic Pulse Toothbrush ($8.88, available here). The spinning motion is easier on the teeth than the vibration of an electric tooth brush. Not only are they easier on the teeth but also easier on the wallet!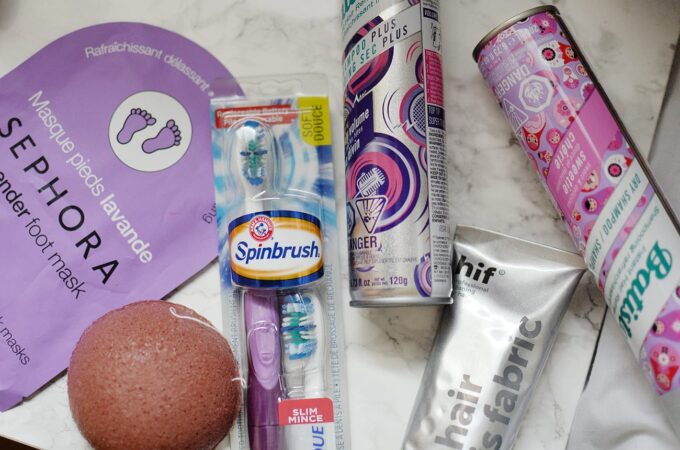 4. Switch Things up With Your Skincare
One of the things I started doing recently is to use Konjac sponge again. These little sponge has been a lovely addition to my skincare routine as the texture of the sponge helps slough off dead skin cells without being too harsh on the skin. Similar to makeup sponges like the BeautyBlender, you need to wet them to make it malleable. The sponge is great for those days when I've had too much makeup during the day and can't be too bothered with cleansing the skin.
How do you up your regular routine?
---
Disclaimer:
This post features product(s) provided for editorial consideration. All opinions are my own. For more information about my review policy, please
click here
.
---