In the midst of all the beauty launches that we get bombarded with, it's very difficult to remember the old favourites. It's such a shame to think that there are plenty of really awesome products in my collection that I forget about or completely never use simply because of new launches that we see!
Since I've gone quite minimalistic with my makeup, I've been rediscovering a lot of old favourites and products that I don't hear about often! These are some of my most-used products, and constantly repurchase. They are always on top of my list when I go shopping so I think we can agree that these need to become a little bit more well-known in the beauty world.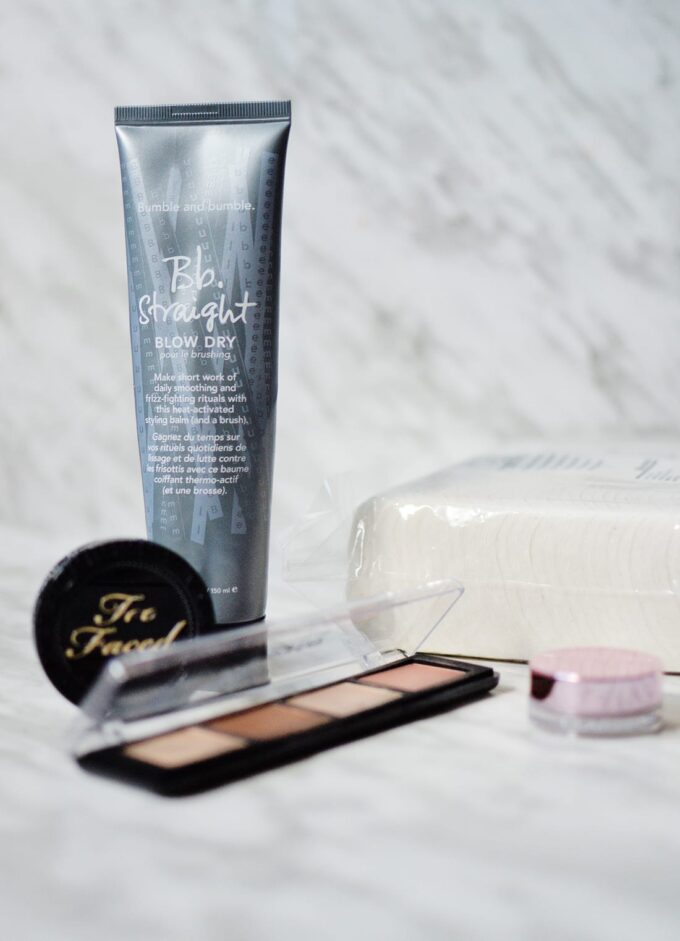 MUJI Makeup Facial Soft Cut Cotton x180 – $3.50
You've all heard about the hypes around the Shiseido Facial Cotton pads. There are plenty of dupes to be found in the drugstore including those from Quo at a similar price tag. These ones from Muji are not only practically identical to the more expensive offering but also more absorbent. They don't tear easily so you can imagine that they are a great staple to stock up all year round. Once in a little while, Muji has a 10-20% off sale which makes these even cheaper to get your hands on! Don't bother with the Shiseido nor Quo offering – go straight with these – I've convinced a lot of my friends to do the same!
Bumble & Bumble Straight Blow Dry Creme – $37, available here
I purchased this a while ago and cannot stop using this since I cracked it open almost a year ago. This cream doesn't last as long as I want it too though and it's incredibly expensive! The cream makes my hair easier to style when I'm blow-drying or straightening my hair. The final result is a much sleeker, smoother, and less frizzy hair. It smells incredible too so I'm going to have to restock on this as soon as I can!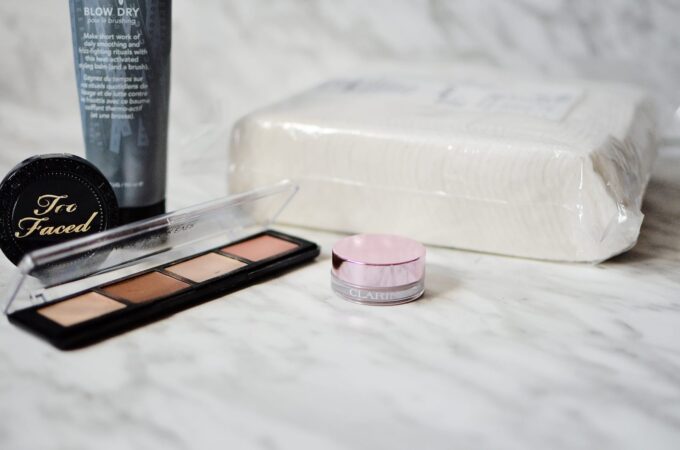 Clarins Ombre Iridescent – $27, available here
I cannot get enough of this cream-to-powder eyeshadow because it's the perfect one-colour product to travel with. It wears so well as an everyday colour or as a special occasion colour. The best part is that this product is so low-maintenance that it definitely requires to be checked out when you can! Clarins recently just came out with a matte version of this product so it might be worth checking out when you can!
Too Faced Chocolate Soleil Matte Bronzer – $38, available here
I swear to you, this product is one of those that just doesn't ever run out. I've had the sample version for ages – used the same sample for at least six months on a daily basis without actually hitting pan. I love this product to bits – the matte chocolate colour is the perfect for my medium skintone – not too red or orange, and looks great irrespective of what season we're in! The colour is natural-looking, the formula is easy to blend and is a classic staple to have all the time! Try it if you can – it is going to blow your mind!
Make Up For Ever Pro Sculpting Palette – $55, available here
I talk about the Sculpting palette to death on the blog – I travel with it all the time and it is one of my favourite beauty products to date. I can't get enough of this formula and the colours in the palette. It wears so well, easy to blend, and the colour is so natural-looking! I only wished that this palette was available in larger sizes considering it's a very expensive product. $55 is a lot of money for the amount of product we get in so here's to hoping we can see this formula and these colours to be available separately and individually!
Are there any products you think doesn't get enough love in the beauty world?
---
Disclaimer:
This post features product(s) provided for editorial consideration. All opinions are my own. For more information about my review policy, please
click here
.
---