I recently did a major beauty drawer cleanup and am stoked about rediscovering a bunch of products I had written off in the past. Being a beauty blogger and constantly being exposed to new products, it can be very easy to forget to use up a product after you've swatched or tested it the first time around.
A number of these brands will be very familiar to you and I hope they'll encourage you to rotate your beauty stash and rediscover a few of your favourites along the way!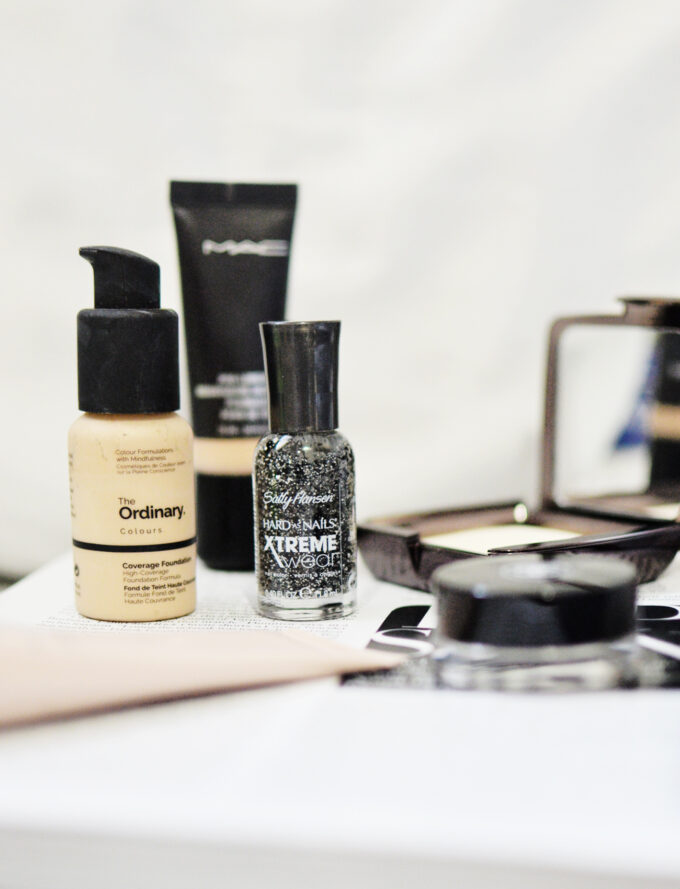 The AveneThermal Spring Water ($21.95, Beauty Boutique) is a product I kept regretting purchasing because all this is, is (thermal) water in a spray can. Who spends that kind of money? I remembered these thermal water sprays having a moment and never really understanding why they're so popular and why they've got such rave reviews. It's just water – right?
Well, I've been using it a lot lately and I am slowly changing my mind. The more practical use of these sprays is when you're travelling, or in my case, have long flights and just need a pick-me-up that isn't going to scare your neighbour. I've been using this when I wake up in the morning and don't really want to wash my face just yet. I love using this after my workout and just really anytime during the day, I want to cool my skin without having to wash my entire face! It doesn't bother my makeup so I've kept a spray bottle pretty much everywhere right now.
Also, when I was travelling through Cambodia, I kept this in the fridge while I was out. When I came home, spraying this all over my face and chest felt like the most incredible and refreshing thing! In the winter, I like to spray this before I put on my moisturizer – it just adds a little more hydration on the skin!
The CHANELSoleil Tan de Chanel is making a come back in my routine. I have a love-hate relationship with this product – some days, it gives me the most perfect bronze and on other days, it just looks so orange and overdone. It's one of those high-maintenance item that doesn't really work for me every season. I feel when I get a little lighter in the winter, this colour becomes the perfect match on my skin. I'm loving the look of this colour right now!
The Make Up For EverUltra HD Invisible Cover Stick Foundation has one of the best foundation formula – perfect for a quick errand or if you want to go all glam out. The only problem I have with it, is that it oxidizes and the range doesn't have a great match to wear all over. I love using this as a spot concealer or to touch up on the go. It really applies beautifully and feels so lightweight on the skin, but manages to cover everything! It's a super impressive foundation otherwise!
Staying on the Make Up For EverUltra HD Powder is another one of those products that I love to incorporate in my regular routine. I go through these powders frequently so it's nice to have a backup. I am currently using up the loose-powder version which with the new redesign, makes it a convenient product to have at the vanity!
I've been using the ClarinsLip Comfort Oil on a regular basis and it really reminds me why I love it so much. It's a comfortable lip oil that feels more like a gloss than oil but hydrates like crazy! I love how it sits on my lips and doesn't just sit there. I like that it has a bit of a tint that's natural-looking as well, so that any colour you wear underneath it can still shine through!
The last product I'm bringing back to my routine again is the NYXTaupe Blush – it's a matte grey-taupe colour that I love to sculpt the skin. It doesn't get picked up all that well on the brush making it a much more forgiving product than most sculpting products that cost 2-3x as much!
What are some of the products you're giving a second love to?