It's not everyday where I would be hawking why you should stock up on high-end beauty goodies because these things cost a lot of money and more likely than not, there are some more budget-friendly alternatives available. That said, here are a few of my trusted and beloved high-end goodies I've been repurchasing over and over again.
Where it makes sense, I've linked my written reviews of them. Although I normally would try to find a more sensible, price-conscious alternative, these are the 5 products I've splurged on at every Sephora sale. Oftentimes, my basket will featured 2-3 of each because that's how obsessed I am with them. Do you spot your favourite here too? Let me know what you think of them below and feel free to leave a suggestion or two!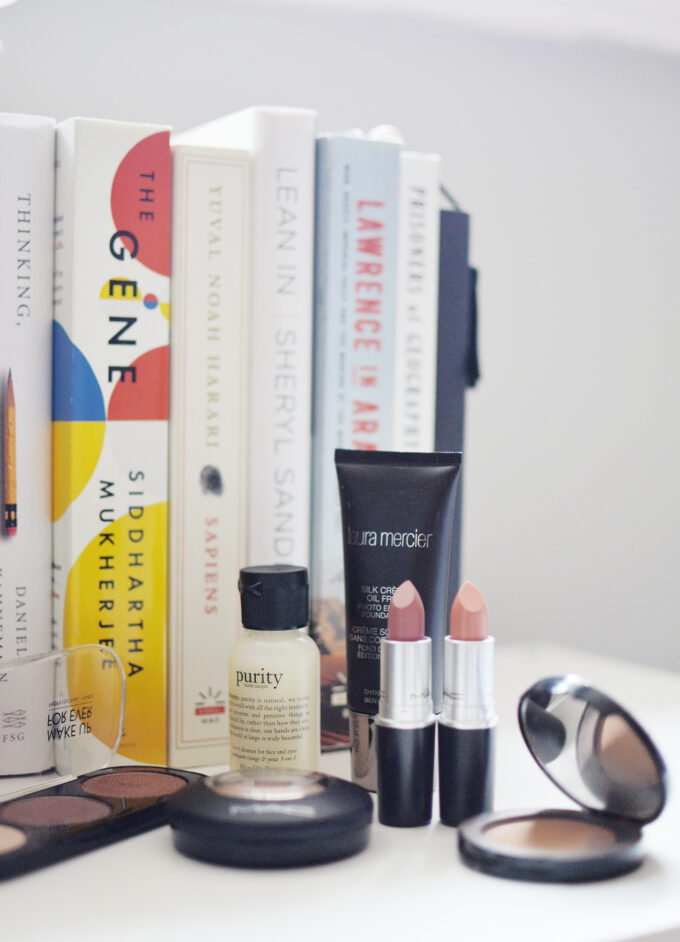 Laura MercierSilk Creme Oil Free Photo Edition Foundation ($58, available here)
It will not come as a surprise to many that I have re-converted to the famous foundation by Laura Mercier. After years of playing around with other high-end foundations, the Silk Creme Oil Free Photo Edition Foundation
is one that's back in my rotation and for a good reason too: this foundation has yet to fail me with anything I've thrown in its way since I started using the updated formula in 2016. I've written multiple odes and love songs to this particular product and you can find them below:
PhilosophyPurity Made Simple Cleanser ($15-56, available here)
I'm not normally steadfastly loyal to a particular product but I have to say that using the Phisolophy cleanser for a number of years has kept my skin relatively clean (along with a dedicated skincare regimen) and moisturized even during the harshest temperatures during the winter. I'm not normally one to buy a product at full-price when I can get a discount on it but I did end up splurging on the value-size of this product a few weeks ago as my current cleanser was stripping my skin.
Too FacedChocolate Soleil Bronzer ($38, available here) & MAC Cosmic Force ($33, available here)
I've not come across a bronzer and blush combination that I love more than the look of the Too Faced Chocolate Soleil Bronzer and MAC Cosmic Force together. The Chocolate Soleil Bronzer has a hint of taupe which makes it look natural on my light-medium skintone. It creates more sculpted and contoured cheekbones in a natural way whilst the nude blush that is MAC Cosmic Force subtly emphasizes that contoured look and make it look like you mean business! I love this combination though I admit, it can look a little too forced at times. Worth it though!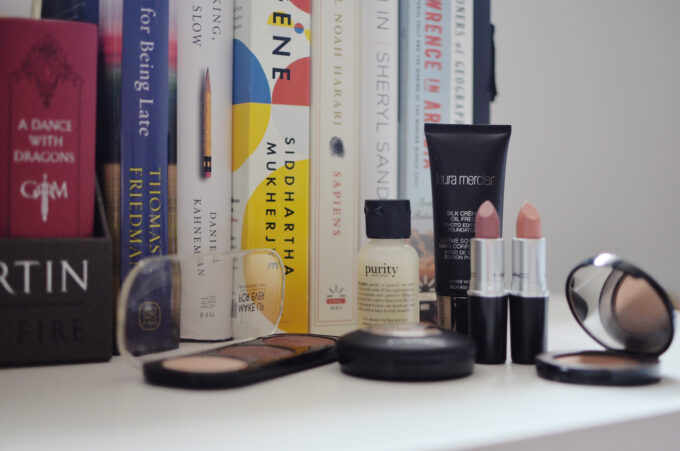 MACPure Zen & Shy Girl Lipsticks ($23, available here).
Shy Girl, who? Some readers would know that the MAC Shy Girl is my staple nude lipstick from MAC. It's my go-to, all-occasion, and most beloved lip colour that I have repurchased more often than I care to admit and probably have used most consistently over the last 4 years or so.
Recently, another MAC nude lipstick is starting to edge its way to replace Shy Girl, and that's another popular nude shade, MAC Pure Zen. With a more beige-y pink tone, this is a favourite during the months where my skin is a tad darker as the nude lip colour is far more striking this way.
Make Up For EverArtist Color Shadow ($22, available here).
It's hard for me to pick a favourite but I would say that the last item I would gladly repurchase and highly recommend, is any of Make Up For Ever's eye makeup range. I think this is a brand that does an impressive job on their complexion, eye, and lip product range that it's so difficult to isolate one. I thought about including just one item on this list but I couldn't narrow it to just one. If I can give you some recommendations, it would be: 1) Artist Shadow, 2) AquaXL Eyeliners (they're waterproof!), and 3) Smokey Mascara.
What are some of your favourite, and most-repurchased products?