I spent an ungodly amount of time searching for the perfect dupe to my current favourite blush of the moment, the Burberry Earthy Light Glow Blush. I got this blush in the Burberry Beauty Box from 2015 and I have been rationing it since I love this colour but can't justify repurchasing it. After a lot of searching and hunting, I cam across the MACCosmic Force Mineralized Blush ($33, available here) and I can confidently say that my search is over!
When you compare the two Burberry Earthy Light Glow Natural Blush and MACCosmic Force Mineralized Blush on a per oz/gram basis, the Burberry blush works out to be cheaper (CAD $6.91 for the Burberry Blush vs $10.61 for MAC Cosmic Force) but I was able to get the MAC blush for $25 during their MAC Select Sale and it wasn't as hard on the wallet.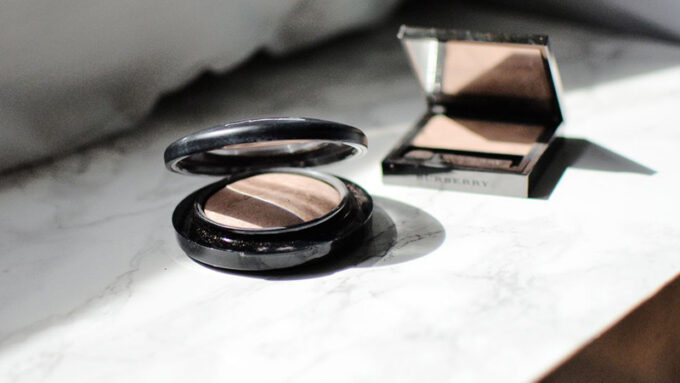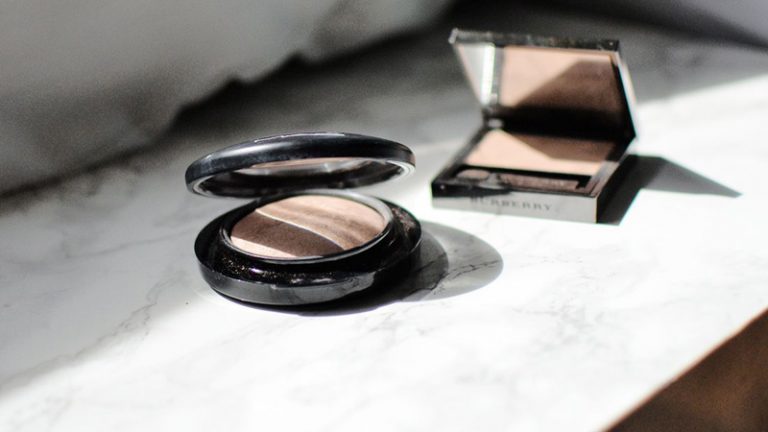 The MACCosmic Force Mineralized Blush is available at MAC Cosmetics
The Beauty of Nude Blushes
At first glance, there probably isn't anything remotely exciting about either blushes. They seemed to be pretty dull, and barely going to show up on the skin. It doesn't help that the colour is matte too so it wasn't like you could get excited about these in any way. I've been obsessed with a blush like this for so long and it's all because of this Katniss Everdeen picture and this super glam makeup look Jennifer Lawrence rocked a few years ago. Upon research, I think her makeup artist used a Stila cream blush but I knew that colour wouldn't look as good on my light-medium skintone.
I eventually came across the MACCosmic Force Mineralized Blush which is such a stunning brownish taupe shade that looks so perfect on my skin as a blush (yes, you read that right!) The BurberryEarthy Light Glow Blush has a much pinkier undertone as you can see from the swatches below. Most days, I prefer MAC's offering because it creates a much more obvious and bolder finish on my light-medium / NC25 skintone.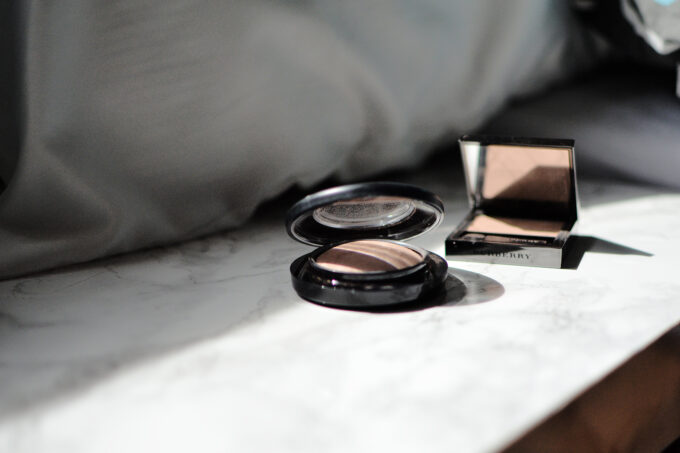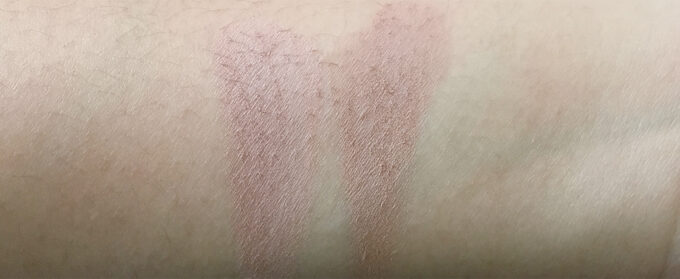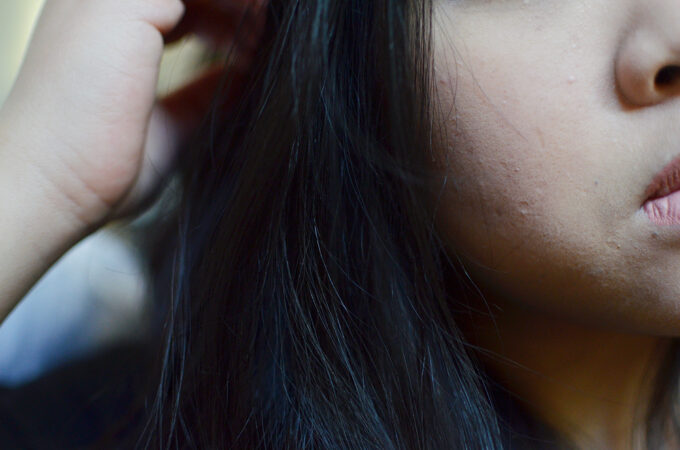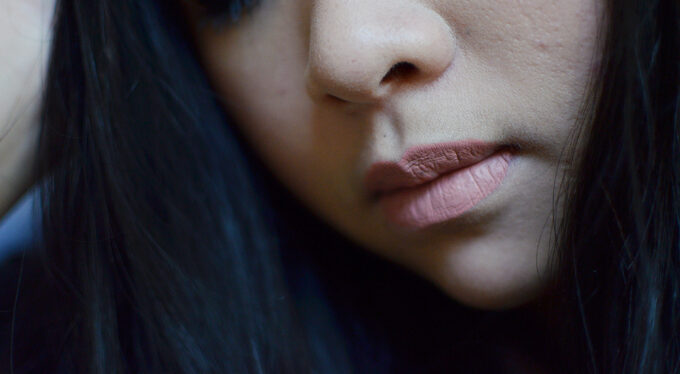 These are not your regular, dupeable blush colours and I have been obsessing over these more and more in the last few weeks!
As you would expect from both brands, the texture is absolutely finely milled and easy to apply and blend. Both colours are pretty simple and do not have any noticeable shimmers or complexity that you might expect from some colours. I actually have been preferring these simpler options instead and if you're in the market for a similar effect, I'd highly recommend them! Note that the MAC blush is actually limited edition but as far as I can tell, it's still available online!
Have you tried "unconventional" blush colours like a nude blush? What's the most interesting colour you've tried?