Alright everyone, it's time to 'fess up! Show me your Sephora VIB Sale 2017 hauls and share your shopping baskets as I am looking forward for more picking up more goodies during the Loyalty Card Event, Black Friday or Boxing Day!
This entire year, I've only spent $50 at Sephora which I think is pretty incredibly disciplined for a beauty blogger! I do want to renew my VIB status into the new year so I gave myself permission to spend to around $300 which would renew my status for another year. Having been a Rouge member for 3 years and not really having been impressed by the program, I'm content to stay as VIB member in the foreseeable future!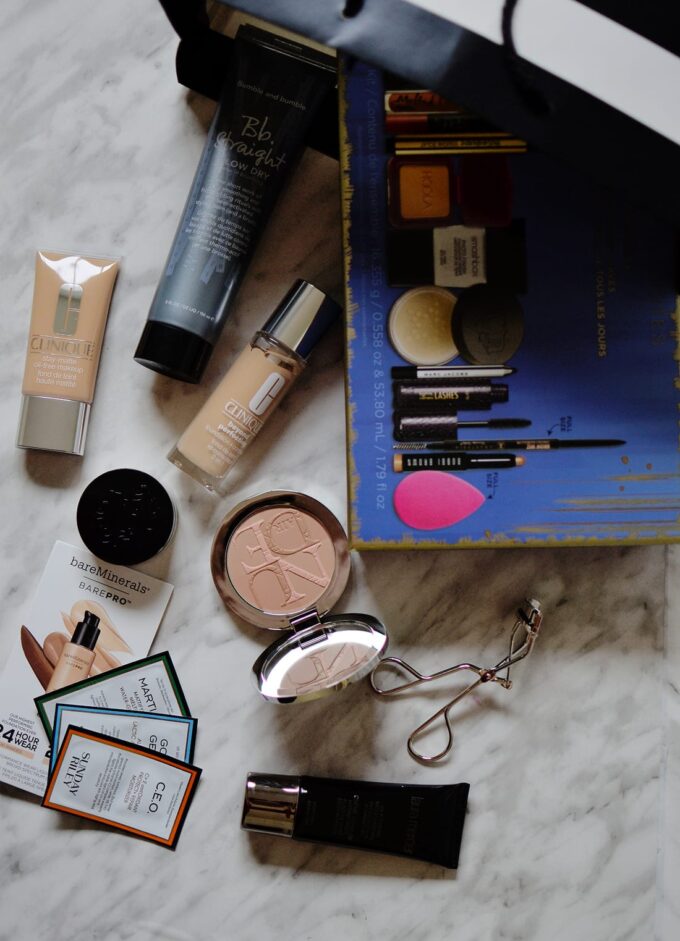 I've got to admit that this entire haul has been all about purchasing foundations. I'm almost a little embarrassed about it but tons of you seem to really love foundation reviews! Plus having an unconventional skintone shade will hopefully help those looking to get a new foundation.
Without further ado, let's talk about the haul!
Sephora VIB Sale 2017 Haul
The first thing I bought is a repurchase the Sephora FavoritesSuperstar Set 2017 – Everyday Must Have ($90, available here) which is one I bought ages ago and felt like I had to repurchase. As I had mentioned in my full review, I believe this is Sephora's best Superstar set year to date! I've been purchasing this particular set since 2012 and I love every piece included here! The set includes products that I use and finish regularly and I've already reviewed a whole bunch of items I've featured on the blog often!
I do feel a little bad about repurchasing it because it's quite expensive but in my opinion, value sets mean you're already saving some $$ and getting 20% on top of that just makes absolute sense!
I bought a couple of new foundations and repurchased an old favourite. You guys know that I've loved (and continue to love) the Laura MercierSilk Creme Oil-Free Photo Edition Foundation ($58, available here) which is my foundation of the year. I have talked about it to death on the blog and it's made its appearance on so many favourites video because I just can't help it!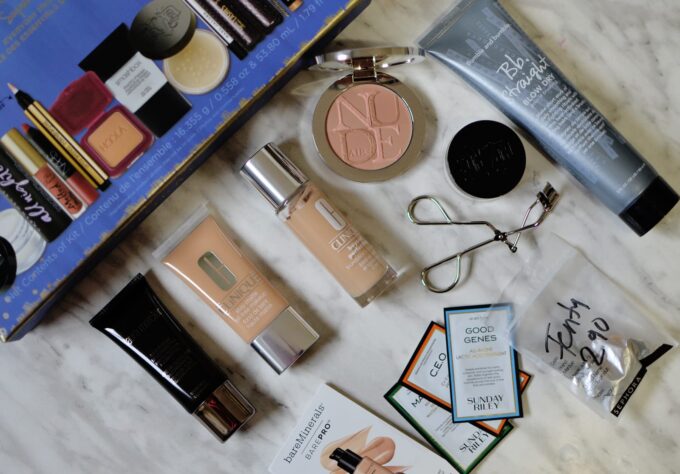 In addition to this repurchase, I bought two new foundations from Clinique, the first is the CliniqueStay-Matte Oil-Free Makeup ($34, available here) which I hadn't seen this before and I'm curious about the formula. I do prefer the oil-free formula for most of my foundations because it tends to wear better and there's a lot less likelihood of melting off or transferring.
I finally found the right shade from the CliniqueBeyond Perfecting Foundation + Concealer ($36, available here). I've bought this foundation in the closest colour to my MAC shade (NC25), which is #8 Golden Neutral in Clinique's shade range. They came out with another colour that I think works much better on my skin – it's got a bit more of an olive undertone rather than yellow/orange similar that the previous shade I bought had. I'm pretty stoked about this formula so I'm hoping I'm impressed by how it wears on my skin!
A few extra bits I got from the sale are old favourites. I repurchased the Bumble & BumbleStraight Blow Dry ($37, available here) which is something I've been obsessed with since about a year ago. I go through this styling creme every 2 months so this sale is a good time to pick new items up. I had to repurchase the DiorDiorskin Nude Air Glow Powder ($68, available here) because believe it or not, your gal here managed to drop this precious powder during one of her work trips in a way that was not salvage-able and had to be trashed. Talk about being devastated!
I got the Shu Uemura Eyelash Curler ($25, available here) which is not really "new" as I've purchased and used this for a few years in the past. The thing is, although an eyelash curler is no longer something I'm particular about, I was keen with the idea of getting back into it. Maybe I was too harsh in my earlier assessment of not needing an eyelash curler in my beauty routine ever again, so let's hope this will change my mind about it. I also got a mini Kat Von DLock-It Tattoo Powder Mini ($20, available here) because I really like this powder! It's one of the best I've tried so far and there's a slight yellow undertone to it which makes it perfect on my skin!
What did you buy during this year's Sephora VIB Sale?