Unlike most, I wear bronzers on an everyday basis, all year long primarily to contour (rather than to get the "tanned" look). Sculpting/contouring my face is absolutely a must because otherwise my features "disappear" and get "flattened" with the complexion products I apply. I go through bronzers like mad, and though you don't need to spend tons of money to get a good bronzer, this is one product that I do not ever want to mess up.
All of these bronzers work well on my NC25 skintone, pigmented enough to show on my skin, but can be applied more sheerly if I wanted to apply them as a blush instead.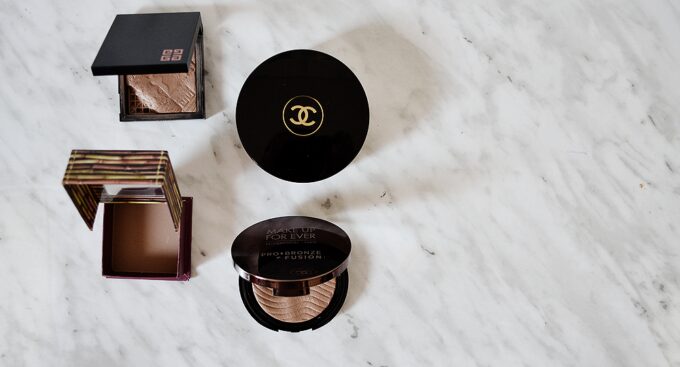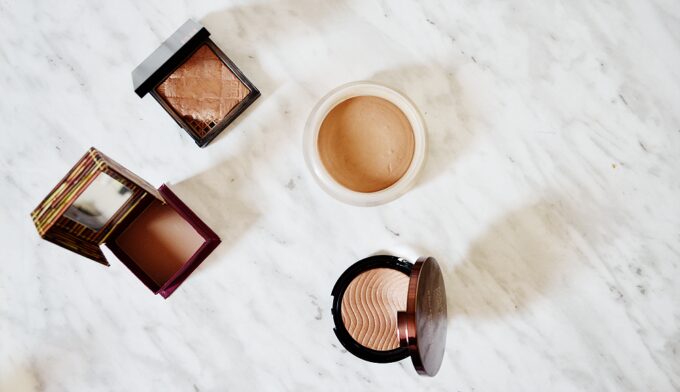 The CHANELSoleil Tan de CHANEL ($51, my review here) is a product that is so hard to screw up. Despite the one-shade-fits-all shade, the colour is universally flattering on all skintone. The fine shimmers that you see in the pan doesn't translate to glitters, but a soft brightening effect. The cream formula is what makes it very hard to mess up – this product is not only universally enhancing, but beginner friendly as well.
The BenefitHoola Bronzer ($36, available here) is your answer if you have been frustrated with bronzers that lean too red, or too brown (thus not looking at all flattering on your skin). Hoola is a matte true brown shade that adds a healthy glow without looking fake. The powder is quite fine and powdery; a swipe of your brush is more than enough to contour both cheeks. The product itself is very pigmented, and stays on all day. (P.S. I heard the NYC Sunny Bronzer is a dupe for this product!)
The GivenchyPoudre Bonne Mine Healthy Glow Powder ($55, available here) is another option if you want to splurge a little. The unique gel-like texture can be a little tough to work and get used to at first, but as you gradually become more used to the texture and application, this product is another one of those fail-safe and reliable alternative to have on hand. The gel-like texture appears on the skin dry, like a powder, but applies more like a cream product – a nice hybrid between the previous two bronzers I have mentioned above. A little goes a long way, and the pigmentation is really impressive. I own shade #2 which suits my NC25 skintone well.
Have you tried any of these high-end bronzers? Are any of these your favourites as well? As always, I'd love to hear your thoughts! Share with me comment section or through Twitter or Instagram!