Work travel makeup bag is becoming some of the more common posts on this blog and there's a good reason why! Given that I haven't been shopping as much and going through my abundance of makeup/skincare products before they expire means I'm constantly discovering and mixing new and old favourites.
I posted a work travel makeup bag a few months back and since it's officially summer, I thought I'd share with you what I packed for the summer edition as well as the products I've incorporated for the warmer season.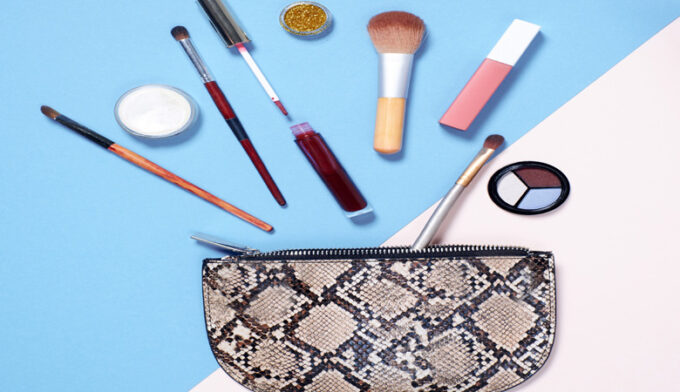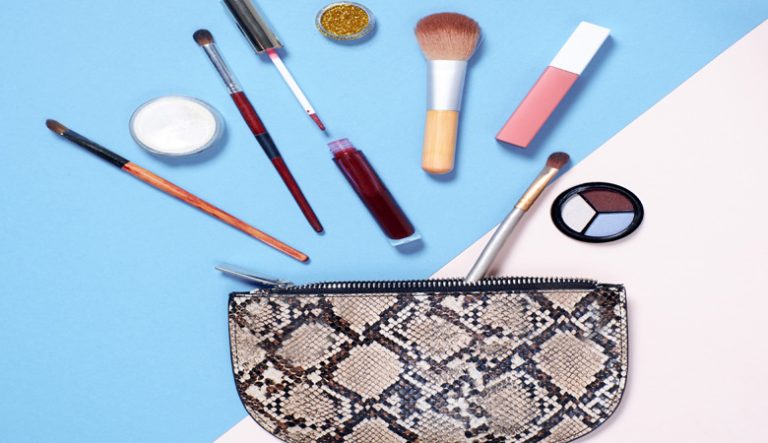 I was recently in Anaheim for work and in Montreal a few weeks before, where the weather was a balmy and comfortable 27C throughout the week. While I needed to look fine indoors for meetings and whatnot, after-hours drinks and dinner meant that I needed to incorporate a few new bits to ensure my makeup lasts throughout the evening.
Before slapping on the foundation, I went in with the SmashboxPhoto Finish Primerizer ($50, available here). This super hydrating primer feels and applies like a very liquidy moisturizer which means it doesn't really feel heavy on the skin and makes the skin look decent post-flight. I've always got something to run to after I land so having a primer that will add a bit of hydration after I land and before my meeting is always appreciated.
My current favourite foundation for travelling is the Make Up For EverMatte Velvet Skin Foundation ($53, available here) which is one of those low-maintenance foundation that you can slap on in few minutes with your fingers or a brush if you've got the time. I like to use this foundation or the DiorBackstage Face & Body Foundation, depending on what I've been using the weeks before.
Setting your foundation in the summer is probably the most crucial step in my summer routine – for this, I've gone ahead and packed my Make Up For EverUltra HD Pressed Powder ($48, available here) and also my trusted MAC Fix+ in Coconut ($16, available here) to set the whole thing down. I swear this post isn't sponsored by Make Up For Ever, and I generously thank them for the collaboration these past few years as I've discovered some of my favourite staples from the brand!
To round up the face makeup, I packed my trusted Too Faced Chocolate Soleil Bronzer ($38, available here) – I've still got a bunch of these minis I stocked up on years ago to go through so you'll be seeing this frequently – for a bit of glow. I also packed my Essence Cosmetics Satin Blush which is a really fantastic drugstore blush formula that costed $4 and lasts forever.
Moving to the eye and lip makeup – I try to keep these very simple as I need to look professional and not have my makeup run during the day. For the brows, the EssenceMake Me Brow is another one of those drugstore staple that I will continue to repurchase because it's cheap, wears far better than its $30 counterpart, and is so easily accessible for any budget.
For the eye makeup, I decided to pack the Urban Decay Naked Basic Palette which I picked up while Urban Decay was selling these at half price. This is a really great basic eyeshadow palette for any occasion but probably isn't for everyone as the colours are very matte and won't give you that pizzaz. The mascara I packed? My trusted Lancome Hypnose Drama ($32, available here).
AS for the skincare, I'm all about hydration and clearing up the skin with a bit of exfoliation mask. I packed a few samples along and the Fresh Lotus Youth Preserve Rescue Mask was my pick. I also packed the Biossance Squalane + Peptide Eye Gel to keep my undereye dark circles in control. For my moisturizer I packed the Garnier Dry Skin Moisturizer and for my lips, the Make Up For Ever Ultra HD Lip Booster ($30, available here) was my trusted companion.
What are some of your favourite work travel beauty bits? Do you pack anything differently for the summer season?
---
Disclaimer:
This post features product(s) provided for editorial consideration. All opinions are my own. For more information about my review policy, please
click here
.
---