The Urban Decay Naked Basics Palette needs no introduction. I think the Naked range are a collection of really great palettes – #1 and #3 are ones that I went ahead and bought, but never ended up keeping. It wasn't a surprise that I completely skipped over the Urban Decay Naked Basics Palette launches until recently. Only because the Urban Decay Naked Basics Palette went on sale for 50% off and I could not, not get an $18 palette that I could use on an everyday basis and for travelling too!
I won't go into too much details about the Urban Decay Naked Basics Palette or going on too much of a swatchfest here as there are tons of them out there. Instead, maybe let me walk you through a couple of different ideas to use this palette beyond every other post about this particular palette.
Also, they Urban Decay Naked Basics Palette is on sale at major retailers that carry the brand including Sephora, and the Beauty Boutique.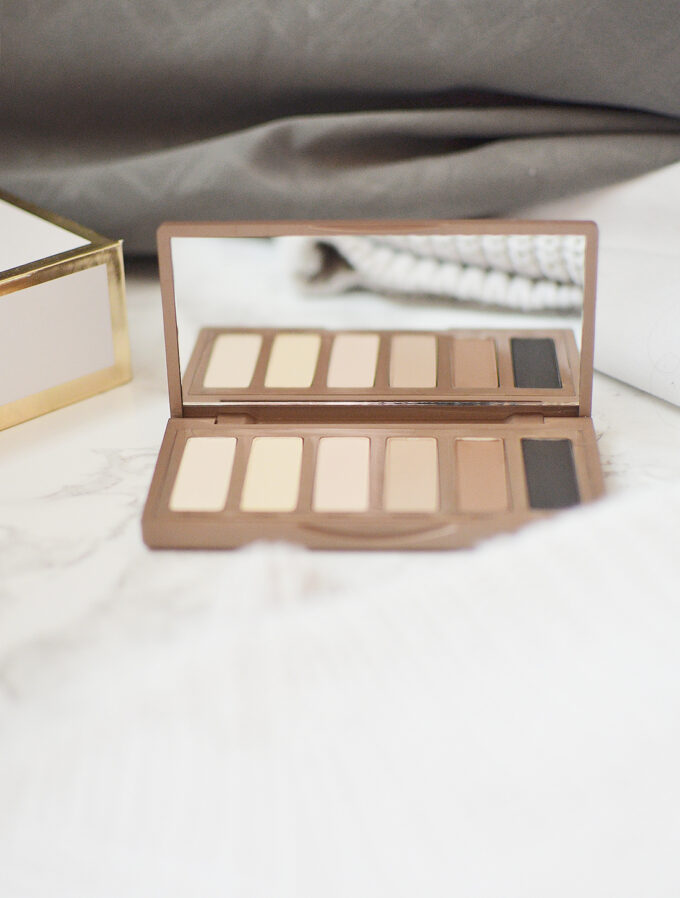 So obviously with a palette like this, it's one to keep for everyday wear, perfect to keep in your makeup bag on the go because it can take your look from day-to-night instantly. Beyond the eye-wear, the palette would be helpful to keep handy for beauty needs in a pinch.
Venus: Being the only shade in the palette that is not matte, this would be the perfect highlighter for the cheeks in a pinch. It's not too overly glittery and the warm cream can work with a lot of skintones.
Foxy: Not everyone can get away with it, but when I'm a bit more tanned, Foxy can be used as a matte highlighter in a pinch. It's not meant to be too obvious but works well if I'm trying to highlight the nose, or cupids bow without any shimmer to it.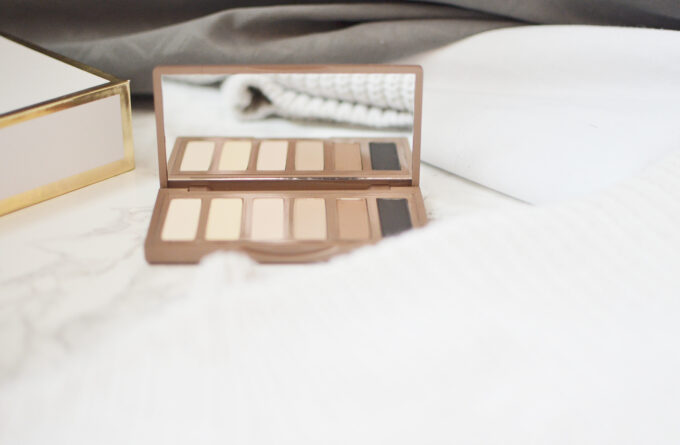 Naked2/Faint: Depending on your skintone, these two colours can work really well as two things: contour on-the-go for the cheeks and nose. The matte colour and brown undertone makes it super easy to add a bit of cheekbook and create a more chiselled finish.
Crave: Do you always look like a panda mid-way through the night, because that happens to me, all the time whenever I use a black eyeliner that isn't the Stila Waterproof Eyeliner. Have you ever thought of using a black eyeshadow to set your eyeliner? Once I discovered that trick, my eyeliner game changed for the better! It's like setting your foundation with powder to prevent it from fading, melting – just apply the same logic with the eyeliner!
How do you like to play around with a basic neutral palette?