You would have seen a few more of Essence Makeup beauty bits on the blog over the last couple of months. Since they are what I like to call "little splurges" – things that I like to pick up in between big hauls – I've been building up a bit of a collection. Here are a few more from the essence makeup range that I've been trying out.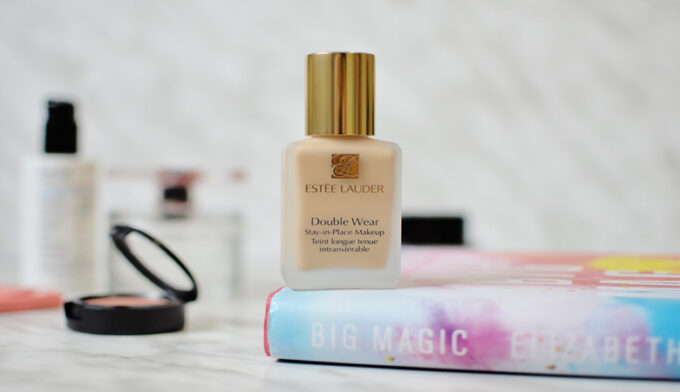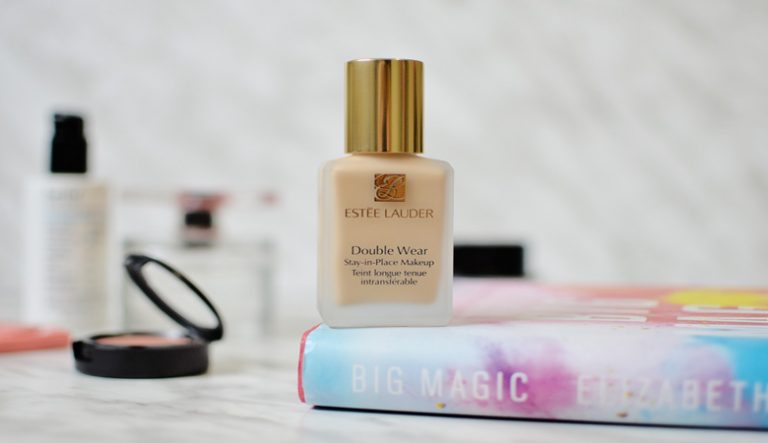 You would have read that the essence makeup Express Dry Drops is my absolute must-have and a staple in my nailcare routine. I looked at this bottle properly for the first time in a couple of months and was surprised to see it with only 1/4 left. I've never finished an entire nail polish before, and this was a pleasant surprise. If you're curious to read more about my thoughts on the Express Dry Drops, find out why it's on my drugstore repurchase list!
I've also been obsessed with their nail polishes. I thought because i had such a great success with their base/top coats, their nail colours would be equally as good, and I wasn't wrong. I picked up two new colours from The Gel Nail Polish range including 33. wild white ways (a matte white) and 81. so what? (a taupe lilac).
I am so obsessed with not only the formula (opaque in one coat!) but also the brush! It is shaped much like my beloved Guerlain La Petite Robe Noire Nail Polish which makes application just so easy and a lovely experience. Plus, this taupe-ish lilac colour has been a colour I've been looking for for ages. For $2.99, I didn't feel bad purchasing two at a time!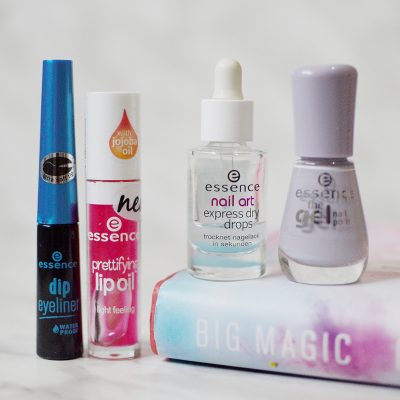 I am not always open to trying out new eyeliners mostly because I don't like damaging the soft tissue and sensitive area around the eyelid. I wasn't too sure about how I'd get on with the DIP Liner Waterproof but after trying it for the first time, I am quite sold! The fine-tip brush deposits an opaque line in one sweep.
Although the brush is not as thin as I am used to, I can very quickly and easy recreate a winged liner. A fine-tip ink liner like this is how I learned to apply clean, and sharp eyeliner for the first time so I'd recommend it to any beginners to try out. The handle makes it easier to hold, control, and manoeuvre resulting in a line that's very clean and difficult to mess up!
One thing to note is that the formula takes a little longer to dry. As you can see from the swatches below, although very opaque in one go, the formula is still quite shiny (in both the thicker swatch, and the bottom half of the thinner one). Despite the wetter and longer-to-dry formula, I like the precision the brush allows, and the longetivity. No smudging or transferring to report!
When I saw the Prettifying Lip Oil, it immediately reminded me of the Clarins lip oil, which is a long-time favourite of mine. With a similarly rounded-tip wand, the prettifying lip oil seems to be an inevitable dupe. Although I don't always like using oil on the face, the lip is an exception. I like the lightweight feeling of the formula, slight tinting effect and effortless glossy finish that I certainly can get behind.
The formula is not as long-lasting as the Clarins counterpart (I think the price point has something to do with that) but it's a decent alternative if you don't want to invest in Clarins' just yet. The oil does feel tacky on the lips even an hour after application so I haven't warmed up to it as much as my Clarins one which dries almost instantaneously.
My only gripe about this product is that the oil takes a while to settle in the tube, giving the illusion that it's leaking out all the time. For someone who is obsessed with keeping my makeup bag and purse clean, this was a tiny thing that bothered me constantly.
With its price point, I think essence makeup is a brand I'll be trying out more of in the future!
Now it's over to you! Have you tried any essence makeup products? Do you have any favourites?
---
Disclaimer:
This post features product(s) provided for editorial consideration. All opinions are my own. For more information about my review policy, please
click here
.
---