This Spring, we are seeing a few new launches from Make Up For Ever which includes the new Make Up For Ever Ultra HD Pressed Powder which is available in 3 shades. This product expands on the highly popular HD Pressed Powder and the new range includes two additional shades for medium and dark skintones.
I have long been a huge fan of the HD Powder, whatever the format (Although pressed/compact is always better!) I've travelled with it, packed it in my everyday makeup bag, and in the years that I've used it, I've not been disappointed!
To this day, despite trying out countless new products and innovations, the Ultra HD Pressed Powder is one of the two powders that I will ever repurchase (the other one is the MAC Mineralized Skinfinish). It's one of those makeup products that I look forward to using every day because it makes my skin look so good no matter if I'm using a $3 or a $100 foundation!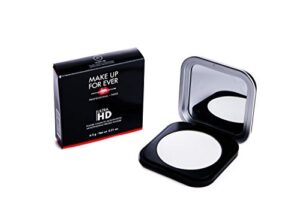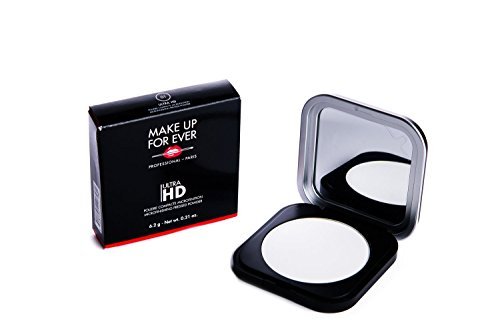 What's New With the Make Up For Ever Ultra HD Pressed Powder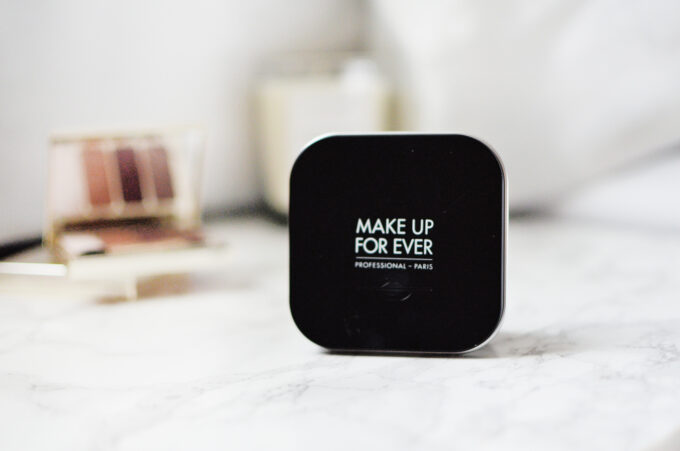 The new Microfinishing Pressed Powder comes in the original universal translucent powder, but also in the Banana (for fair to medium skintone) and Peach (for darker medium to tanned skintone) to finish off your Ultra HD look. Make Up For Ever has always been a brand that provides options and as a consumer and woman of colour, I love having choices! Thank you Make Up For Ever for considering that!
If you like the original HD Pressed Powder, you'll love this upgrade. The powder feels a lot more finely milled, and feels like it melts into the skin which helps it give a much better blurring effect. I kind of see this powder as a filter – it really does improve the texture (pores, bumps and uneven "valleys") and lines of my skin without looking obvious.
Once the powder is on the skin, it just sets everything in place without looking too powdery or too much like makeup. I have some oiliness around the T-zone so when the weather gets a little humid and warm, I will notice my makeup start to need a bit of touching up. When I wear this powder, I don't have to worry about that – 7+ hours later the powder still looks as good as when it was first applied in the morning.
In addition to an improved formula, the Make Up For EverUltra HD Pressed Powder has also gone a bit of a packaging transformation. With a sleek square black compact and a full-sized mirror within, I can tell that this is a product that can and will withstand some banging and denting around my makeup bag.
I know the biggest concern that people have with this product is the colour of the translucent shade which can come off looking too white on the skin. The trick is to apply the product with a light hand rather than going too powder-happy with it. You really don't need multiple dips into the pan!
Depotting the Make Up For Ever Ultra HD Pressed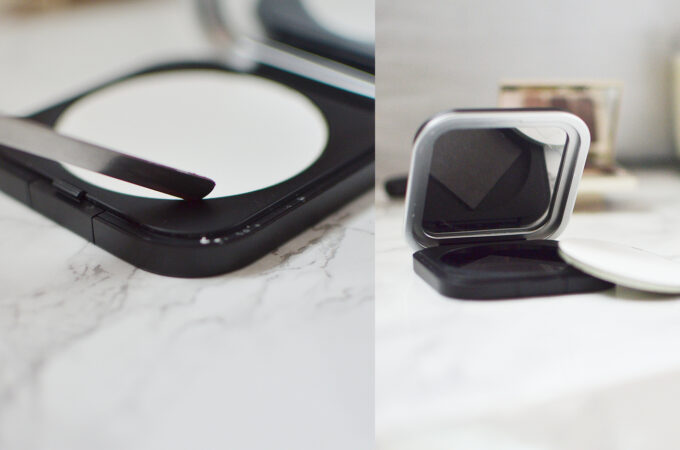 I was thrilled to discover that Make Up For Ever thought ahead and know that some of us prefer to declutter by depotting our makeup so the pressed products are depotable. To depot the powder, you will need something thin like a thin ruler or in my case, a makeup spatula. You can also use your fingernails to slide the pan up but the magnet underneath is quite sizeable and way too strong for my fingernails.
Upgrades, after upgrades, this powder offering from Make Up For Ever continue to maintain the integrity of its formula. They only get better and I love it! If you haven't given this a try, and are in the market for a new setting powder, give this a try. It's one of the best products in the market and you won't be disappointed!
Read More: Make Up For Ever Ultra HD Skin Booster
---
Disclaimer: This post features product(s) provided for editorial consideration. All opinions are my own. For more information about my review policy, please
click here
.
Check these Make Up For Ever products: