If an epic, once-in-a-lifetime, and entirely unforgettable Martian experience is what you're after, look no further than Wadi Rum in Jordan.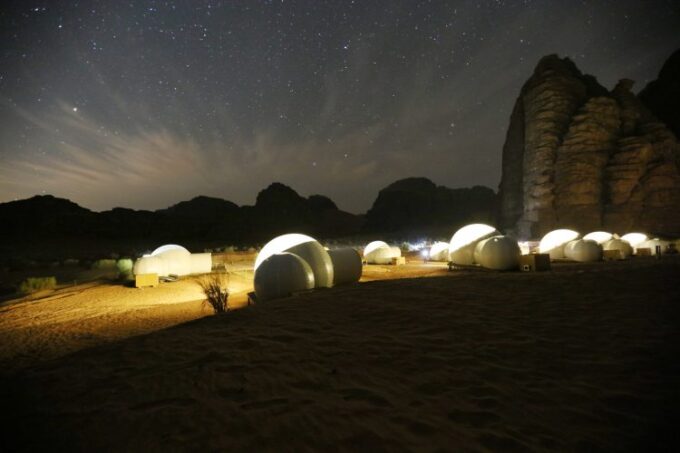 Picture this: you are blanketed by the vast expanse of the night sky as far as the eye can see with massive rock formations around you, creating a natural "cave", carved by nature – mostly wind as Jordan is one of the driest places on the planet – the cool night winds blowing gentle breeze keeping you cool in the middle of the desert, and a quietness that's both eerie and serene. With no tall trees to obscure your view, you've got one of the best cosmic views on Earth and a once-in-a-lifetime experience to write home about!
Wadi Rum 101: Wadi Rum in a Nutshell
This protected desert in Jordan features incredible impressive, jaw-dropping, and dramatic rock formations and sandstone mountains, carved out from thousands of years ago, entirely a natural process despite an area that is considered one of the driest in the world.
If some aspects of this impressive desert look familiar to you, that would be because it has been featured in a lot of space-inspired movies in the last 50 years or so, making it the best place to have a first-hand taste of a Martian experience. My visit to Wadi Rum in October 2017 inspired the creation of this list and in the spirit of sharing, I want to share with you a list of where to stay in Wadi Rum for the best Martian experience!
Many Martian movies have been filmed here due to its natural resemblance to the red planet including The Martian (2015), Red Planet (2010), Transformers: Revenge of the Fallen (2009), Prometheus (2012) and The Last Days on Mars (2013). I'd be remiss if I didn't mention the cinematic epic Lawrence of Arabia (1962) which kicked off tourism in Wadi Rum.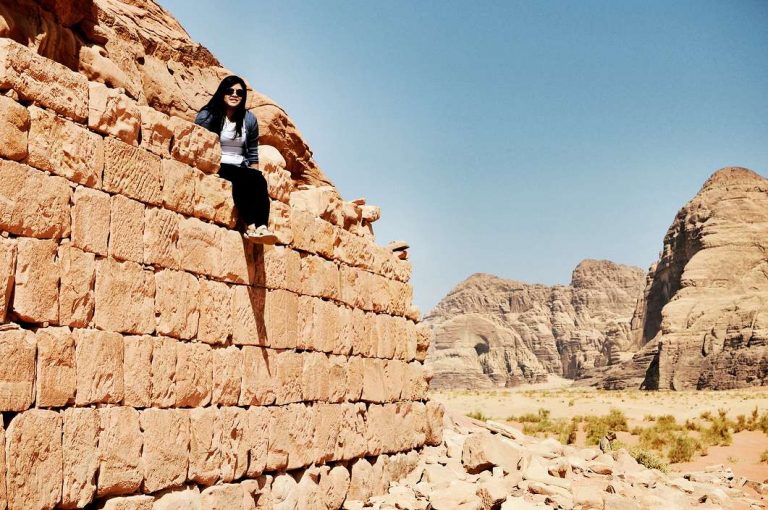 Massive development in Wadi Rum appears to be underway given the double-digit spike in tourism this conflict-free country in the Middle East is experiencing. While this list may be short at this time, I will continue to update it as I come across more places to add!
Staying in Wadi Rum is already going to give you some of the best "sleeping under the stars" and incredible Martian-like experience, but here are a few options for an incredible desert and once-in-a-lifetime experience! I will share a few budget and luxury options so that those with different budgets can find something that works for themselves!
---
NOTE: Prices indicated below are correct at the time of writing and are provided for guidance ONLY. Be sure to double-check exchange rates, and current pricing as that may have changed from the the time this post gets published!
Where to stay in Wadi Rum if you can splurge
For those with a bigger budget to work with, and who values comfort and luxury in their experience, below are two very well-known options for that epic Martian experience in bubble tents that you may have seen in travel magazines before! Given their limited availability, you should consider booking them well-ahead of time, at least 3-5 months, to ensure that they are available on your preferred dates.
One of the most famous and popular accommodations in Wadi Rum is Sun City Camp, which was where the cast and production crew of the movie "The Martian" stayed during the filming. Their claim to fame (aside from the fact that Matt Damon also stayed there) was that they were to first to have those Martian Domes in the region.
You can expect a very luxurious stay at the Sun City Camp despite being in the middle of the desert; some amenities include an à la carte and buffet restaurant, a coffee shop, 24-hour front desk / electricity / hot water, complimentary breakfast/dinner and a bathtub or shower in each tent.
They are most famous for their Martian Dome (there are 20) each of which has its own "balcony"/terrace area allowing you to indulge and enjoy the experience the desert at the comfort and privacy of your very own space.
If the Martian Dome is sold out, Sun City offers luxurious goat-haired Bedouin tents or for those travelling with a larger group like families with young children or groups of friends, a luxurious Royal Tent or Suite which also include a living room, balcony/seating area outside the tent, ensuite bathroom in each tent.
It is not immediately identifiable, but Sun City Camp is not located inside of the protected area of Wadi Rum. This may or may not be a deal-breaker to you but something to keep in mind in case you really want that authentic experience of being inside of Wadi Rum.
Booking ahead (3-5 months) is highly recommended as there are very limited supply of the domes and dates are often already sold out. It's best to use Booking.com to check available dates as their website only provides a contact form for booking purposes.
---
Stay at Sun City Camp for JOD225 or USD$317 or CAD$400 per night for the Martian Dome; Bedouin Tent rates start at JD150 or USD$215 or CAD$265 per night.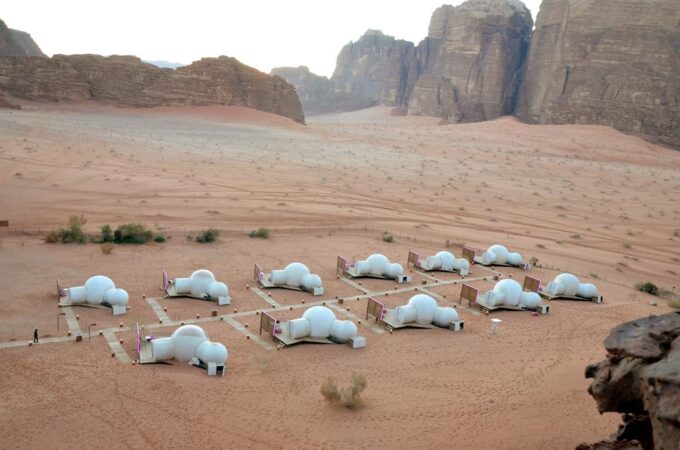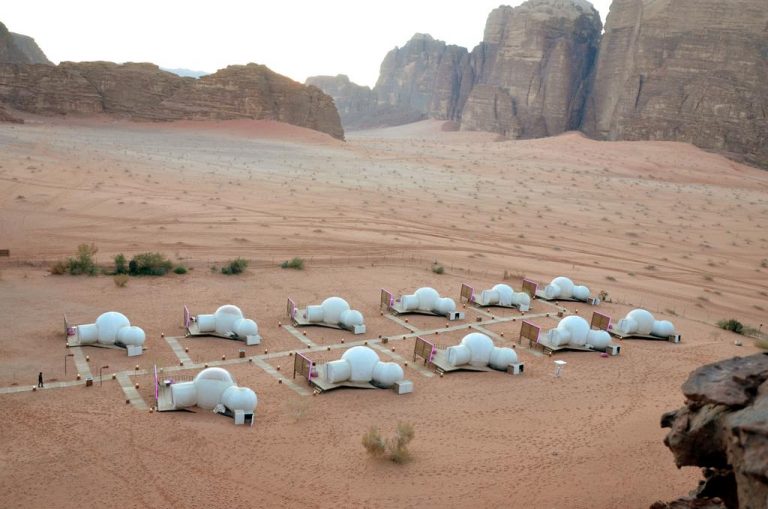 The alternative to Sun City Camp would be Wadi Rum Night Luxury Camp which also offers those Martian Domes/Bubble Tents in addition to traditional Bedouin tents similar to Sun City.
Priced the same as Sun City, the major differentiation with this camp is its location inside the protected area of the desert, allowing for a more "authentic" experience. Wadi Rum Night Luxury Camp allows you to experience the luxurious amenities of a hotel in the desert while allowing access to the wondrous landscape of Wadi Rum.
In addition to offering the bubble tents, you can also book your desert tours directly with the operator.
There are several options to choose from when staying at the Wadi Rum Night Luxury Camp – you can enjoy private, air-conditioned, luxurious bubble tents "Full Of Stars Tent" or the Single/Double tents. For families, the Bedouin tents may be more appropriate as the bubble tents seems to only accommodate 2 guests at most.
Similar to Sun City, booking ahead of your preferred dates is highly recommended due to the limited number of bubble tents available. The "Full Of Stars Tent" also feature a balcony/terrace area where you can enjoy the night star experience in your own space. The walkway within the campground is lit with numerous oil lamp lanterns for a really fun, unique experience.
---
Stay at Wadi Rum Luxury Night Camp for JOD225 or USD$317 or CAD$400 per night for the Full Of Stars Tent bubble dome; Bedouin Tent rates start at JD150 or USD$215 or CAD$265 per night.
Where to stay in Wadi Rum if you're on a Budget
Camping in Wadi Rum is fairly easy to do and if you are okay with sleeping under the stars, quite literally, then I have a few options for you. These options are much less fancy nor as luxurious as the previous two but perfect for those on a budget or those who want to have a more authentic experience.
1. Bivouac Camping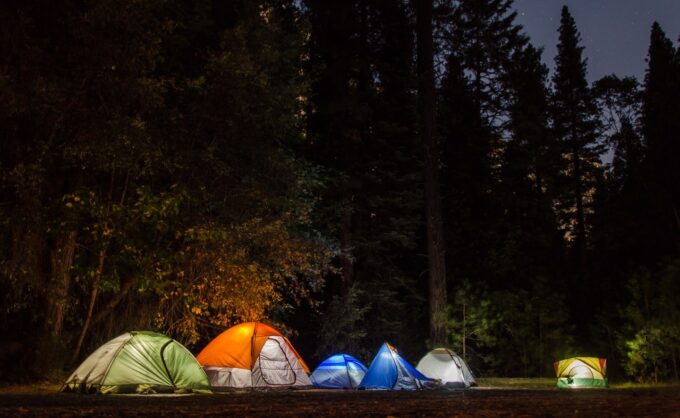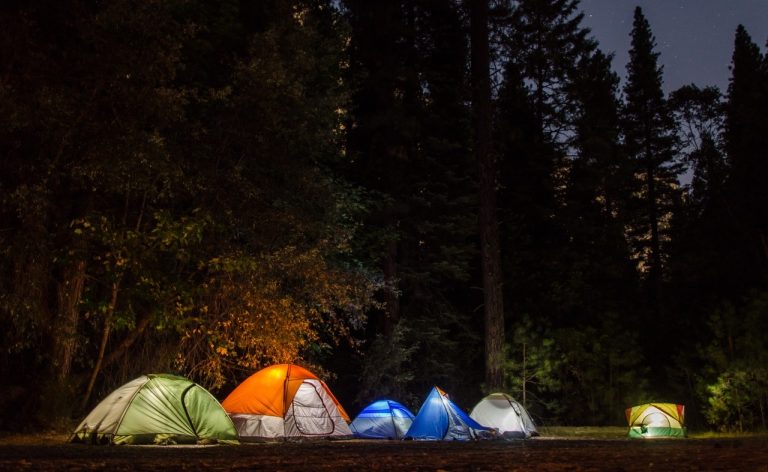 If you camp often or want the experience of sleeping under the stars with nothing but a mattress and blanket under you and nothing between you and the sky above, then Bivouac Camping camping is for you!
This camping experience is as authentic as the word gets – your guide will take you to a secluded spot in the desert (usually a cave), and you sleep (or stay awake, under the stars, depending on your preference) under the stars surrounded with nothing but the desert wilderness.
There's no tourist-like camp about this experience so probably best suited for those travelling as a couple or group and for those who enjoy the "roughing it up" experience.
As the above description might imply, there's no bathroom so any waste will be buried or burnt on site. The guides will provide breakfast and dinner, as well as have water supplies for your stay. For this type of stay, I highly recommend bringing bug spray, headlamps or camping flashlight and extra sweaters/socks/scarf to protect you from the elements.
Various camp operators in Wadi Rum provides this option, so you can pick the ones that suit your preference based on your research.
---
Stay at Bedouin Directions' Bivouac Camp for JOD80 or USD$112 or CAD$140 per night; stay at Wadi Rum Nomads for JOD110 or USD$155 or CAD$210 per night
2. Bedouin Tents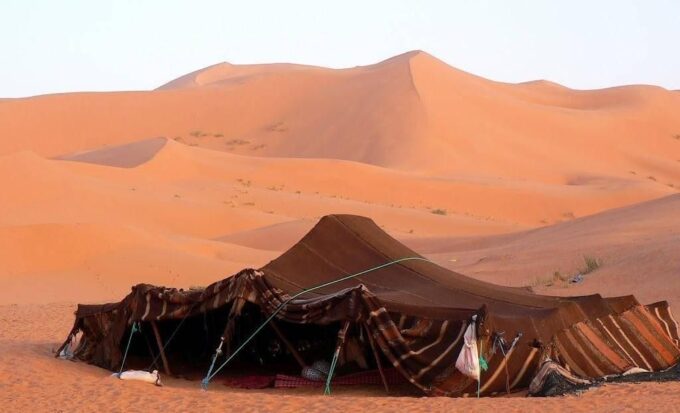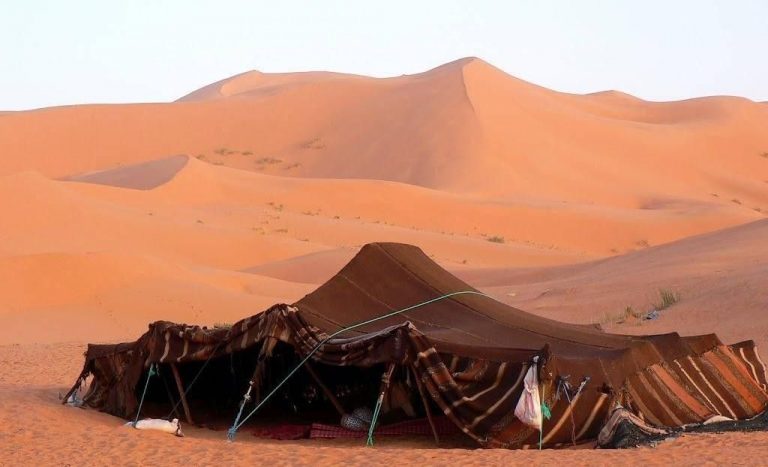 Your stay at Wadi Rum is likely going to be in a Bedouin goat- or camel-haired tent. I've reviewed my stay at Bedouin Directions a few months ago as a solo female traveller and several images from my stay. What staying at a basic tent like this offer is the chance to sleep under the stars for much cheaper than the bubble tents which was my rationale.
Along with the other guests in the camp, I opted to pull our mattress and blanket to a spot by the common area and simply slept. It was one of the most incredible experiences because Bedouin Directions' campsite is located in a spot surrounded my massive rocks which provided a natural secluded "cave"-like experience.
I loved watching the way the rocks "frame" the stars as I drifted off to sleep! When everything was turned off for the night, you can hear nothing but the night around you and it was the most peaceful feeling! With the sky barely lit by the stars, it was one of the most memorable experiences I've ever had!
---
Stay at Bedouin Directions' Bedouin Tent for JOD65 or USD$91 or CAD$110 per night; Another popular option is to stay at Bedouin Lifestyle Camp where you can stay for JOD100 or USD$141 or CAD$175
Planning a trip to Jordan soon?