In hindsight, I should have booked a longer trip when visiting the Middle East. From my research, an Israel to Jordan itinerary is quite common, and almost always do-able in a short period of time. But not necessarily in 6 days, so I'm really pushing the limits here. There's just so much to see and I see the experienced travellers balk at the obscenely short amount of time I'm spending on this upcoming Israel to Jordan trip.
After about a week of planning which involved around 10 coloured flash cards sacrificed in the process, and being on the verge of a nervous breakdown thrice during said planning week, I think I've got it: an Israel to Jordan itinerary where I will attempt to hit up all the tourist destinations and must-see sights and ruins on a reasonable budget! So here is my Israel to Jordan itinerary: 6 days, 2 countries, and a budget of CAD$1000 to work with.
If the cost of travelling to the Middle East is something that has stopped you from exploring this amazing region, don't! Here's a fantastic breakdown of a 90-day Israel travel budget and here's my personal 4-day Jordan travel cost breakdown!
Flying into Tel Aviv, Israel – C$475
Thanks to a last-minute cheap flight deal to Tel Aviv from Toronto, my dream of visiting the Holy Lands and Petra is becoming reality. I will be flying from Toronto to Tel Aviv via Iceland on WowAir – the budget airline I've reviewed last year when I went to Iceland.
In a sense, this flight deal allowed me to visit 3 countries in one quick trip. I'll have a cost breakdown coming up but my cost (excluding the luggage fees that you have to pay separately) worked out to be CAD$475; the total cost including luggage fees is $550 which is almost 40% less than the average price on other airlines. The Middle East is not a region that sees a lot of sale from the Toronto area so saving 40% is already a fairly good deal!
HOW TO BOOK CHEAP FLIGHTS TO ISRAEL/TEL AVIV If you're looking for inexpensive flights, don't forget to use Skyscanner or download the App on your smartphones so you can always find the best deals for your next trips!
Day 1: Iceland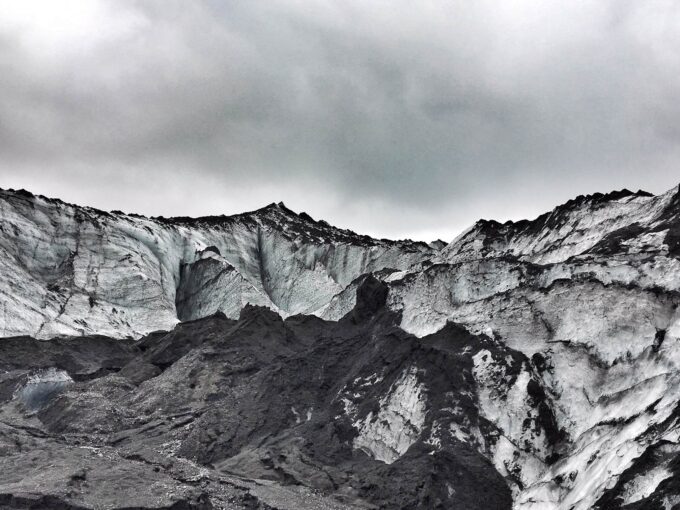 I always try to arrange my arrival time to be early in the morning – that means I have a whole day to explore. In my case, I have 13 hours to explore Iceland again. Last year, I spent the bulk of my trip taking day tours outside of Reykjavik like Snaefellsness Peninsula and The South Shore. This time, I seriously considered spend 8 hours soaking at the Blue Lagoon (I can't imagine this being a good idea but it would keep the cost down), or join other tourists to see the Golden Circle. Iceland is fairly expensive so I'm trying to keep it as "free" as possible. Right now, I'm debating the merits of spending 8 hours in a tourist trap or going up to the church tower at Hallgrimska which I didn't do last year.
Day 2: Israel to Jordan
Thanks to the layover I have the day before, I arrive in Tel Aviv at another convenient time – 4AM to be precise. I know what you're thinking but let's be honest, flying overnight means I don't have to book a room/hostel!
After arriving at Tel Aviv, I'm going straight to Amman, and it's going to be a pretty long but scenic day trip. I am purposely departing Israel right away as it makes the most sense in terms of cost and the rest of my schedule. From Tel Aviv, I plan on taking the train to Nazareth where I'll take a bus transfer to Amman. Passing the Israel-Jordan border was an experience I'll be writing about later but I've purchased the Jordan Pass which will save me time and money down the road.
I'm spending the night camping at the Seven Wonder Bedouin Camp! It'll be such an adventure similar to the safari I did in Kruger last year and I can't wait to experience the Bedouin lifestyle I've only read about!
Day 3: Camping in the Desert at Wadi Rum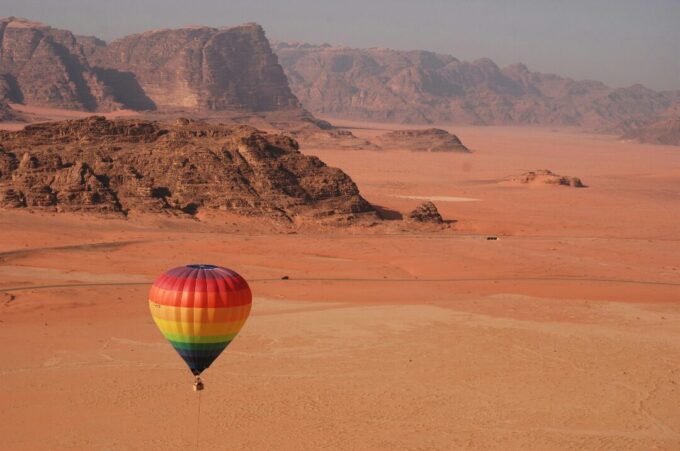 The Martian was one of my favourite books and movies so imagine how pleasantly surprised I was to discover that most of the Mars scenes was actually shot in this incredible desert! If you've watched Transformers Revenge of the Fallen, Prometheus, or the Martian, you will find the landscape quite familiar!
Wadi Rum was also made famous by the movie Lawrence of Arabia so once you start doing your research, expect to see TE Lawrence or Lawrence of Arabia being mentioned over and over again. I'll be joining a local Bedouin family who's running an eco-adventure business to keep Wadi Rum as lovely while providing travellers with unforgettable experiences!
Similar to my trip in Dubai, I'll be joining a camel and jeep tour of Wadi Rum. I can't wait to watch the sunset, and the incredible night sky without any light pollution!
Day 4: Exploring Petra
The first reason anyone would say about visiting Jordan has got to be Petra. Made famous by the movie Indiana Jones and the Last Crusade, this unique rock-cut architecture is a site begging to be discovered. Initially, I was going to spend only half a day here, but if I was coming all this way to experience the culture, I might as well make the most of my day! I plan on exploring the Treasury, Monastery, and find my way what they call Little Petra!
With my Jordan Pass, I don't have to pay an entry fee (which would have been JD50-90 depending on the itinerary but I'll share more on my upcoming posts!)
Day 5: Exploring Amman, and Jerash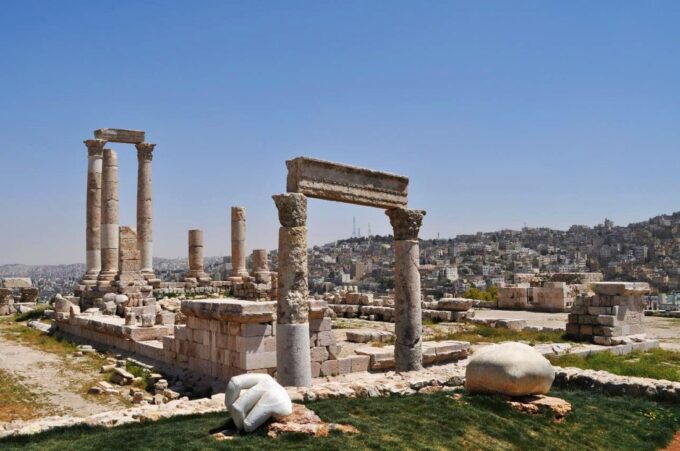 I really wanted to spend at least a day in Amman, but cost-wise it didn't make sense to so the plan is to return from Wadi Musa in the evening, spending overnight in Amman and explore Jerash (the Pompeii of the Middle East) and the Roman ruins in Amman for half a day.
During mid-day I may have to return to Israel to spend more time in Israel but if I do have time to explore Jordan, I plan to continuing to the Red Sea.
Day 5-6: Exploring Jerusalem and Palestine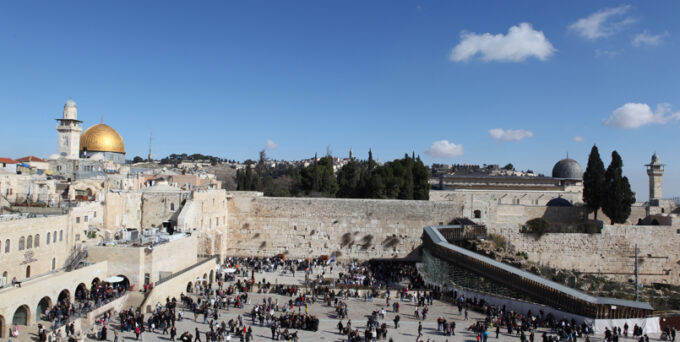 I'm going to take this opportunity to visit the Holy City of Jerusalem. As a Christian, it's almost a must-do because we'll be visiting the important sites mentioned in the bible. I'm also going to use the opportunity to visit Palestine / West Bank. This has been recommended a lot by many travel bloggers and I'm always one to understand both sides of the story before making up my opinion. I'm wrapping up my last night in the Post Hostel in Jerusalem again!
Day 6: Scuba Diving in the Red Sea in Eilat (Tentative)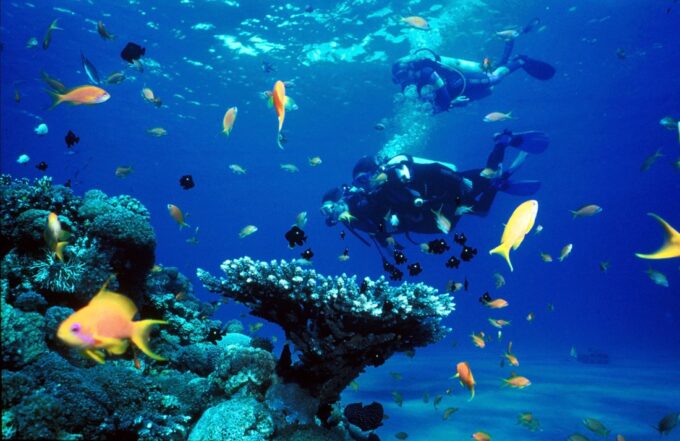 This would be my last morning in Jordan, and it fulfills my Jordan Pass requirement of 4D/3N stay to have my visa fees waived. That morning, I'll be heading to the Aqaba border bright and early, and crossing into Israel again. I decided that I'm going to spend half a day in what they call to be the Las Vegas of Israel – it is a resort town and a favourite of locals when they want to get away from the city.
What's kind of cool is that Eilat is home to a popular scuba dive site so I plan on using my diving skills to explore the Red Sea! I mean, how many people can actually say that?
That afternoon, I'll be heading to Jerusalem to finish my trip. I'll also be staying at the new The Post Hostel in Jerusalem that evening!
Day 7: Flying back to Toronto
6 days is too quick to experience the Middle East and give it the proper credit it deserves. I'm flying to Toronto that morning. I know I've skipped some major destinations like the Dead Sea but here's to hoping for future Middle East trips!
Want more Israel & Jordan Inspiration?
Pin it for Later!
Have you been to Israel or Jordan before?