If you are planning to travel to Jordan, you might come across or heard about the Jordan Pass in your research. I am not one who usually would recommend paying for a one-card deal because typically you end up paying more than you need and there's no guarantees that VIP lines would be honoured at every attraction/activities. However, upon further research and reading, I decided to purchase the Jordan Pass for my brief trip to the country which helped keep my costs fairly affordable for the 4D/3N that I am there.
What is the Jordan Pass?
The Jordan Pass is essentially a city pass similar to those you would encounter in Europe. It is a prepaid pass that allows you hassle-free access to 40 popular museums/attractions throughout the country. Costing between JD70-80 (C$140-160), it is significantly more expensive than other city passes I've come across and it required some carefully consideration on the buyer's part to ensure you're getting the best deal possible.
Surprisingly, the Jordan Pass doesn't really provide you with "VIP" access or expedited entry because that's not really a norm in Jordan (they don't get as many tourists as cities like Paris or London so not having a VIP line isn't a massive deal-breaker). The key benefit is the cost-saving of entry fees if you are visiting multiple sites and waiving the entry visa fee if you stay for over 4 days and 3 nights.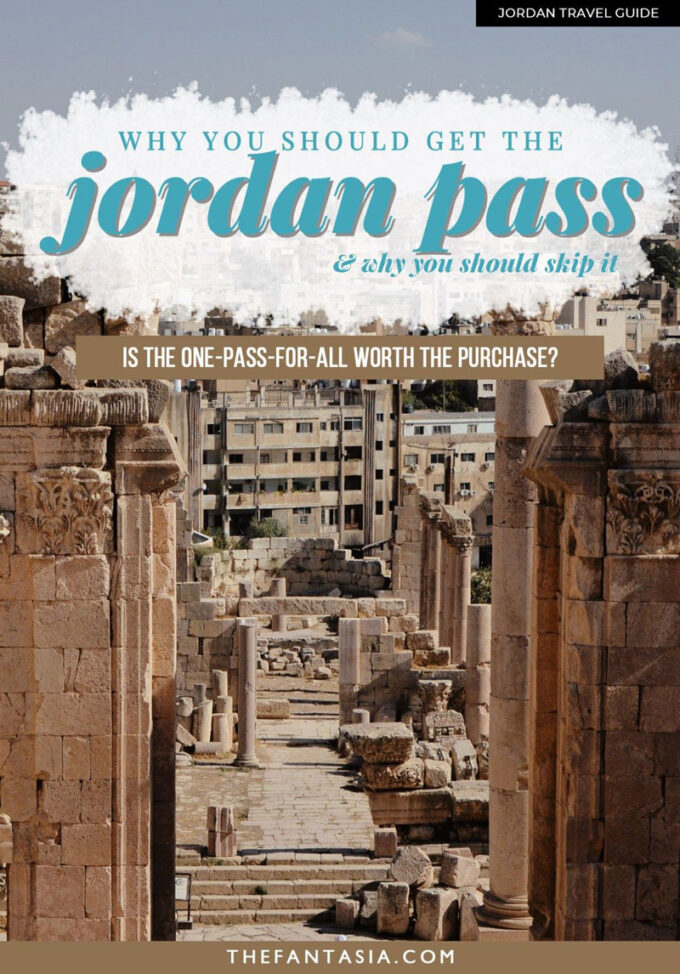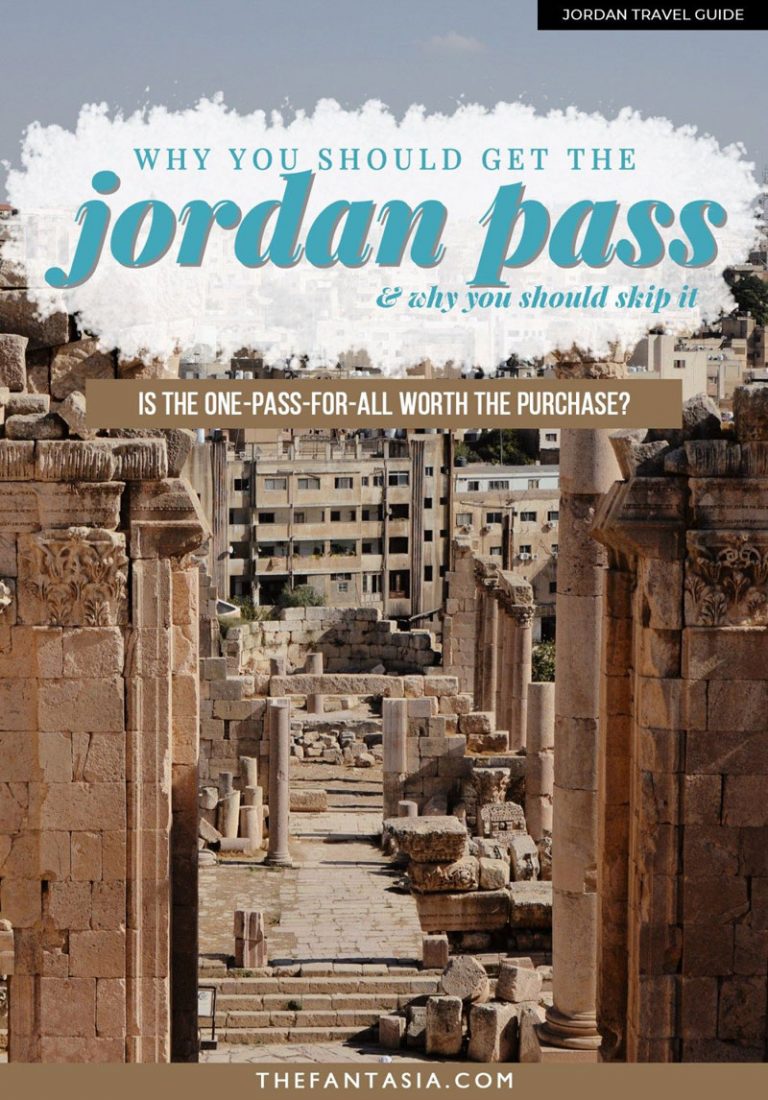 How to get the Jordan Pass
The Jordan Pass is available online only and you have to buy your Jordan Pass online on the Ministry of Tourism website before your trip. As far as I know, you cannot purchase it at a "tourist office" in Jordan. Once paid, you should print a hard copy and keep the electronic pass handy for inspection. When arriving at each site, you have to show your Jordan Pass for it to be validated. I did not have to show my passport during the validation process despite the website saying that I had to keep my passport for verification.
What Does the Jordan Pass Give You?
The Jordan Pass gives you access / covers all your entry fees to the popular tourist sites in Jordan, notably: Petra, Wadi Rum, Jerash, and Dana Biosphere. It provides access to other museums and attractions that are less popular so it makes sense to get if you plan on visiting those other sites as well.
In addition to covering your entry fees, the Jordan Pass also waives your visa fee if you stay for 4D/3N in Jordan which is roughly JD40/C$80 for a single-entry visa (meaning you only enter the country once). If you plan to enter Jordan multiple times, consider getting the double-entry visa or multiple-entry visa as detailed on the Ministry of Tourism website. Note that the 4D/3N stay requirement has to be continuous.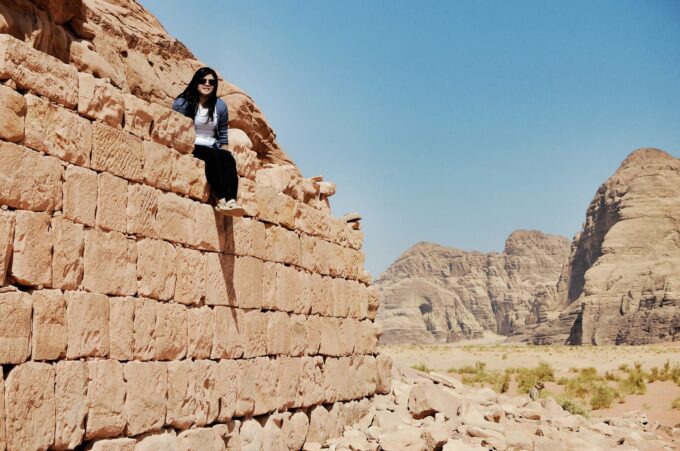 Jordan relies heavily on tourism and with all the conflicts surrounding the region, tourism is often the first thing to suffer. Jordan is also one of those countries that get cheaper the longer you stay so the 4D/3N requirement encourages that. I think it's quite clever on the government's part as visiting Jordan is often a once-in-a-lifetime trip (or one not conducted as often) so they want you to spend as much as possible in a single trip.
Why It Makes Sense to Get the Jordan Pass
When visiting Jordan, I will assume that your destinations will likely include Petra and Wadi Rum. Even for a shorter trip and you can only pick one "attraction", most people will often mention Petra as being that destination. The Ministry of Tourism knows this which is why it charges an obscene amount to enter Petra.
For example, as part of a day trip (if staying less than a day in Jordan), entry to Petra is an obscene JD90 (C$180). If you stay overnight in Jordan, it is more affordable at JD50 (C$100) and for a 2-nights stay or longer, the cost is only JD5 more than the one-day visit fee. Still expensive but it's their most popular site and totally one-of-a-kind of experience so they can charge whatever they want. For more details on the Petra entry fees, check out their official website here.
So let's do quick math – here is my itinerary from my Jordan trip. I stayed in Jordan for 4 days and visited Petra over one day (silly me thought I could handle it). You also add Jerash, and Wadi Rum like I did. Here is my cost breakdown:
Visa fee (upon arrival): JD40
Petra entry fee: JD90
Wadi Rum: JD5
Jerash entry fee: JD8
Your total if paying separately is JD143 (C$286). With the Jordan Pass, I paid JD70 (Roughly C$140) which is a savings of JD73 (roughly C$150)
Important Must-Know Buried in the T&C Section
Buried in the terms and conditions section (which I will save you a lot of trouble for) is the important note that the Jordan Pass is active for only 2 weeks after it is first validated (i.e. after it is first scanned at the first site you visit). If you plan on doing a leisurely pace through Jordan, you'll want to make sure all your attractions are completed within those two weeks.
The Jordan Pass is also valid for 12 months after the first date of purchase.
Also, when arriving at the airport, be sure to show your Jordan Pass to ensure your visa fee is waived.
The Jordan Pass does not waive the visa requirement but it waives the FEE. This means you still have to get the paperwork and line up for your Visa and passport to be stamped, you just won't have to pay the fee.
Why You Should get the Jordan Pass
You Are an independent/solo traveler: The idea behind Jordan Pass is to allow individuals who are not traveling with a tour group to be able to travel through Jordan without being bound by red tapes and bureaucracy. So far this pass works out for its cost-savings merits
If you plan to stay longer than 4D: The Jordan Pass makes the most sense if you stay for at least 4D/3N because it automatically waives the visa fee (worth JD40/C$80).
If you plan to visit Petra once and not stay too long: I mentioned earlier that Jordan is a country that gets cheaper the longer you stay there. Let's say you have a very tight schedule and can only visit Petra for less than a day – instead of paying JD90/C$180 entry fee, you can pick the cheapest Jordan Pass option (JD70/C$140) which allows you access to Petra for less than the JD90 entry fee
You Plan on seeing more than Petra: although Petra is undoubtedly Jordan's most popular attraction, Wadi Rum and Jerash are equally worth the visit. The entry fees for the other sites (even if they are under JD10) do add up eventually!
Why You Should Skip the Jordan Pass
Traveling with a Tour Group – individuals traveling with tour groups usually will have that tour organize the visa for you, meaning no random trips to Ramallah and your tour group leader can have that organized and arranged ahead of time. You will still have to pay the visa fee upon arrival.
Traveling with children – entry fees for children (under 12) in most sites including Petra are usually free so it may not make a lot of sense to get your child a pass
Ultimately, Jordan Pass is a really great deal and is one of those times where it makes sense to get a one-pass for all the attractions. Obviously, knowing whether it is the best deal comes down to what you want to do and what kind of attractions you plan on visiting. If you know for certain, buying the Jordan Pass could save you quite a bit of money as I did.
Traveling to Jordan | The Essentials
Want to sleep in the desert-like I did? Here's my experience doing an epic overnight camping in Wadi Rum!
Cash is king – always be sure to bring extra dinars and USD/Euros just in case you need to exchange them. ATMs are not very common but black market exchange houses are readily available
Enjoy the Bedouin tea, especially the unsweetened version!
Jordan's Tourism Board website clearly outlines the entry requirements to enter Jordan, border hours, and embassies
Consider getting a Jordan Pass if you plan to stay in Jordan for longer than 4 days/3 nights
If you plan on staying overnight in Amman, consider staying at the Sydney Hotel in downtown Amman where I stayed overnight. Here is the review I shared on TripAdvisor from my recent stay
Here's what you can expect if you plan to enter Jordan from Israel through the Northern Border crossing (Jordan River)
Here is a sample itinerary I did of my 6-day trip throughout Israel and Jordan
Want more Israel & Jordan Inspiration?